Why this man decided to become a goat New York Post
Injured Tortoise Receives World's First 3D Printed Shell Bored Panda (furzy)
Black bears flock to claim food in evacuated Fort McMurray homes Guardian (David L)
Robot ranchers monitor animals on giant Australian farms New Scientist (Chuck L)
Lowering the Bar: Medicine in the 21st Century Medpage Today. (Chuck L). Important.
Alcohol intervention programs ineffective on fraternity members EurekAlert (Chuck L)
China?
Cold Feet: China's Experiment With Freer Yuan Again Gets Cut Short WSJ China Real Time

China: Potential bad debts are now reaching into the USD trillions – Rabobank FX Street
New Political Earthquake in Brazil: Is It Now Time for Media Outlets to Call This a "Coup"? Intercept (Sid S)
Philippine dictator Marcos to get hero's burial: Duterte MSN. Furzy: "The march to right wing dictatorships continues…."
Venezuela Opposition Calls for Coup, Protests Turn Violent teleSUR (Sid S)
Dollar will be the winner when the EU volcano erupts CNBC
While euro zone banks regain footing, Italian lenders still in shambles Globe and Mail
What Remains of All Our Outrage? Socialist Project (Sid S)
Brexit?
The Economic Arguments Against Brexit New Yorker

EU referendum poll: Pensioners, Tory voters and men are deserting the Brexit campaign Telegraph

Russians rally to the Brexit flag Financial Times
Grexit?
Greek Debt Sustainability and IMF's Pipe Dreams Constantin Gurdgiev
IMF pushes debt interest cap for Greece Financial Times
Ukraine/Russia
Saudi Market Share Takes A Hit As Russia Doubles Oil Exports To China OilPrice
Syraqistan
Another assassination of a jihadist leader. Here's what comes next… Fabius Maximus (resilc)
Imperial Collapse Watch
U.S. Troops to Disembark in Argentina Dawn News

US Army Laser Chief: 'We Absolutely Blew Lots of Things Up' Motherboard (resilc)
Clinton E-mail Hairball
Intel Officials Urge Fast Report on Clinton's Emails George Washington
2016
Clinton declines Calif. debate The Hill (furzy)

Sanders wins greater say in Democratic platform; names pro-Palestinian activist Washington Post

Sanders names Cornel West, Keith Ellison to DNC platform committee The Hill (furzy)

Coat-tails and down-ballot worries for the 2016 election Brookings Institution. Judy B: "And Hillary, the consummate grifter, is refusing to distribute the money that was raised by the DNC Victory campaign to be distributed among state and local "down ticket" candidates …. !!"

Reid throws wrench into Clinton vice presidential picks The Hill. A Washington Post article flagged this issue two weeks ago, as the reason Warren would never be Clinton's veep.

Donald Trump is going to win: This is why Hillary Clinton can't defeat what Trump represents Salon

A Deep Dive into How the Clinton Foundation Operates Illegally and in Haiti Charles Ortel

A Harvard MBA Guy Is Out to Bring Down the Clintons Pam Martens and Russ Martens

Hillary Clinton's Energy Initiative Pressed Countries to Embrace Fracking Intercept

Bernie Sanders raises $250,000 for Debbie Wasserman-Schultz' primary opponent CNN

Bernie Sanders Slams White House Compromise on Puerto Rico Debt Wall Street Journal

Why Sanders supporters are suing over California's voter registration Christian Science Monitor (furzy)

Bernie is building an army of Democratic primary challengers Slate (resilc). Sanders will probably lose the battle of the 2016 presidency, but he can win the war of making a hostile takeover of the Democratic party.

The Real Reason Neocons Are So Upset About Donald Trump Nation (resilc)

"Never Trump!" Is Becoming "Go Trump!" in the Blink of an Eye American Prospect

Trump Boasts of Rapport With Wall St., but the Feeling Is Not Quite Mutual New York Times
The Blaster: Is Nazism a One-of-a-Kind Historical Curiosity? Chuck Spinney (Chuck L)
Officials: Federal prosecutors investigating Virginia Gov. McAuliffe Washington Post
Why Ted Cruz's campaign was so active at Minnesota's GOP state convention MinnPost (Chuck L)
Flint had many betrayers Socialist Worker (Sid S)
Fed
Fed Funds At Two Percent Or More? Get Used To The Idea. Forbes
Bank of America Penalty Thrown Out in Crisis-Era 'Hustle' Case Wall Street Journal
Libor Antitrust Claims Are Revived in Setback for Banks Reuters
Wall Street fixed income declines Business Insider
Class Warfare
Antidote du jour (Maulik). From India, story here.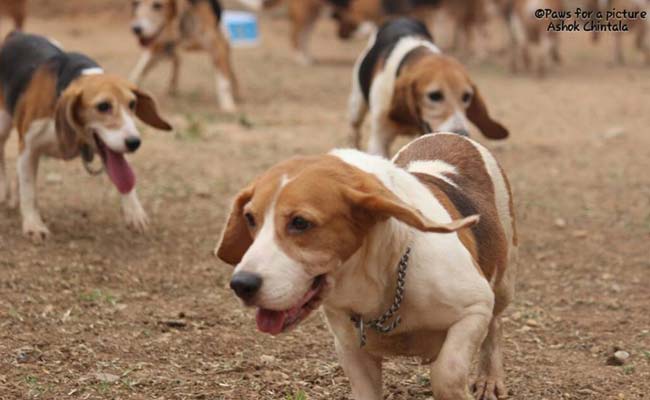 See yesterday's Links and Antidote du Jour here.