Lauren Singer runs a company with one business goal: Go out of business. Medium (Chuck L)
Pressure Mounts to Reform Our Throw-Away Clothing Culture Yale Environment 360 (resilc)
We're trashing the oceans — and they're returning the favor by making us sick Washington Post (resilc)
30 Years After The Disaster: Ukraine Plans Huge Solar Farm In Chernobyl OilPrice
Why the Modern Nuclear Project Will Persist: At Least Until We Focus Action On Why It Is Persisting CounterCurrents
How a happy moment for neuroscience is a sad moment for science Medium (Chuck L)
Teaching kids empathy: In Danish schools, it's … well, it's a piece of cake Salon
Tsipras debt comments hint at shift in position ekathirmerini (Catherine A)
Female CEOs, Still a Rarity, Face Extra Pressures Wall Street Journal. Reader L notes, "Our theory proven":
Indeed, research suggests that women tend to be picked for top roles when a company is in turmoil, a phenomenon known as the 'glass cliff.' Researchers from Germany and the U.S. found 62% of participants in an experiment chose a man to head a company that was performing well, while 69% chose a female candidate when the company was in crisis.
Brexit
Brexit: Two-track trade talks are best for UK Financial Times. Mind you, this is supposedly expert commentary:

The other track is for Britain to revert to its individual World Trade Organisation membership augmented by whatever bilateral free-trade agreements it might negotiate with like-minded countries not in the EU.

As we've said repeatedly, quoting the Director General of the WTO, who apparently has yet to get the attention of anyone responsible in the UK. there is no default to the WTO. A WTO deal will have to be negotiated just like any other deal. And the Director General also warned that cutting and pasting in text from the deal the UK currently has via the EU won't work either.

BREXIT FALLOUT: City jobs tumble 12% in July Business Insider. We pointed out that firms in the City are not going to sit pat as the UK dithers over Brexit They are hedging their bets by getting more EU licenses and looking into office space in places like Dublin (which has hardly any of the sort they need, the locals reportedly don't expect Dublin to become London West) and Amsterdam.

12 reasons not to panic about Brexit – and why we probably won't leave the EU after all Independent

Norway dampens UK hopes on post-Brexit status Politico
Telephone conversation with British Prime Minister Theresa May President of Russia
Jeremy Corbyn copies the Bernie Sanders playbook Politico
Bernie Sanders Denounces Brazil's Impeachment as Undemocratic, Calls for New Elections Intercept (Phil U)
Ukraine/Russia
Russia Masses Troops on Crimea Border; Ukraine Warns Russian Invasion Possible "At Any Minute" Michael Shedlock. EM: "Headline flunks the 'Ukraine says!' filter, and it's clear the western media love to dutifully parrot Kiev/US-neocon propaganda, so Mish is right to seek alternative sources."
Syraqistan
Google Maps no longer lists Palestine, only labeling land as Israel McClatchy (resilc)

In Syria, US should be "killing Russians and killing Iranians covertly," says former CIA acting director Morell. pic.twitter.com/SUOkssjkRy @samueloakford (guurst)

The US is hiring military contractors for operations in Syria Business Insider (Phil U)
Turkey
The Turkey-Russia reset Politico

Putin and Erdogan vow to restore links and economic ties Financial Times

Erdogan finally turns to Putin probably because he sees Hillary coming failed evolution
Imperial Collapse Watch
Kissinger hindered US effort to end mass killings in Argentina according to files Guardian
2016
Killing the Messenger Common Dreams. Hillary supporters hippie-punching Common Dreams for having provided sympathetic coverage of the Sanders campaign. So the same veal pen approach described by Jane Hamsher, where non-complaint progressive organizations would have their institutional funding yanked has moved down the food chain. While this is probably working towards the Fuhrer, many of the notes Common Dreams displayed have a non-organic feel, although that may reflect the degree to which Hillary loyalists have internalized campaign messaging.It's hard to imagine Hillary backers defunding any conservative sites. I made a donation, and if you are flush this month, consider making a contribution. And if you use PayPal, they allow you to add a note, so please say NC sent you.

Of Course Clinton Will Be Very Hawkish as President American Conservative (resilc)

Viewpoint: Clinton's speech a missed opportunity BBC. Phil : "​OK story about Clinton ignoring POC better video with a title that is the opposite what it should be 'The hackers backing Hillary Clinton.'"

Black Pastors Speak Out in Support of Hillary Clinton From the Pulpit Atlantic (Chuck L)

Many Obama donors have yet to join Clinton Financial Times

Hillary Clinton's Turn to McCarthyism Consortiumnews (Chuck L)

Clinton Leads Trump by 11 Points in Pennsylvania, Gains in Ohiom Wall Street Journal

A Whole Lot of Millennials See No Difference Between Clinton and Trump Mother Jones. Contrary to The Mighty Wurlitzer until a few days ago.

Jill Stein Is Outspending Donald Trump on Campaign Ads New York Magazine (reslc)

Strange Days Eschaton (Doug S). From over the weekend, still gername.

Trump wrongly says nation is short of coal FederalNewsRadio

Trump raises Second Amendment as option to block Clinton justices Financial Times

Trump lacks experience but his detractors lack common sense: Spengler Asia Times (steve h)
Putin Calls Out Rigged US Democracy: 'You Actually Believe US Elections Are Democratic?' Waking Times (Judy B)
Americans of both major parties say infrastructure has worsened; want more spending: poll Reuters (EM)
Colorado anti-fracking initiatives hit signature target Reuters
Black Kentucky judge suspended after racially tinged remarks Reuters (EM)
Black Injustice Tipping Point
'Do Something, or Arrest Us': NAACP Demands Restoration of Voting Rights Act NBC (Phil U)

NAACP leaders arrested during voting rights protest in Virginia Reuters (EM)
What Happened on Wall St. Ahead of the Crisis? We May Yet Find Out New York Times. Lordie. Even if these suits do expose more, it would be the equivalent of informational bread crumbs.
M.I.T., N.Y.U. and Yale Are Sued Over Retirement Plan Fees New York Times
Thomas Friedman Goes to the Wall Matt Taibbi, Rolling Stone (Baby Gerald)
US foreclosures hit record low as borrowers' performance picks up Financial Times. Note this is mainly a function of low homeownership rates and much more stringent lending post crisis, and a huge reduction in predatory practices, as opposed to robust consumer finances.
Class Warfare
I bring this up because of two lines buried in today's report on Productivity and Costs, Second Quarter 2016 by the BLS.

Due to a 4.7-percentage point downward revision to first-quarter hourly compensation, unit labor costs decreased 0.2 percent in the first quarter of 2016, rather than increasing 4.5 percent as reported June 7. Real hourly compensation decreased 0.4 percent after revision, rather than the previously-published increase of 4.2 percent.

Real hourly compensation declined 0.4% instead of rising 4.2% as originally posted!
Antidote du jour (furzy):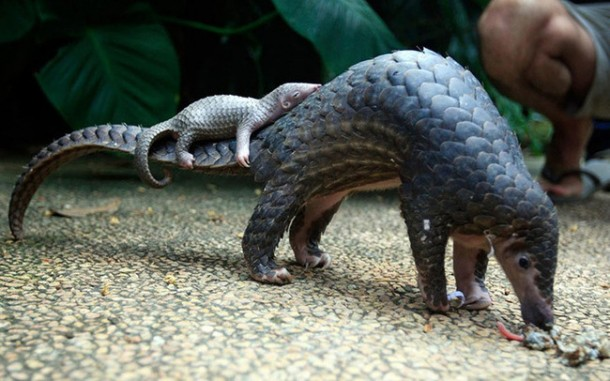 See yesterday's Links and Antidote du Jour here.