Readers, this Links is a bit longer than usual. I got worried nothing was happening, and went looking, and one thing led to another… Welcome to 2017! –lambert
6 more mysterious radio signals have been detected coming from outside our galaxy Science Alert (Furzy Mouse)
More than 20,000 dead fish mysteriously washed up in Nova Scotia Boing Boing
The Golden Era of Hedge Funds Draws to a Close With Clients in Revolt Bloomberg (RK).
Deutsche Bank chairman rules out European merger: Frankfurter Allgemeine Reuters
Samsung Warns of Slowing Growth in Key Markets Amid Uncertainty Bloomberg. Then again, you never know. The markets might catch fire!
Company Bricks User's Software After He Posts A Negative Review TechDirt (CM).
Unexpected Risks Found In Editing Genes To Prevent Inherited Disorders NPR
This Blockchain Thing Is Really Happening, Time To Learn What It Is: 2016 In Review Fast Company
Syraqistan
Gunmen Free Inmates at Bahrain Prison WSJ

John Kerry's Eureka Moment LRB

How the Attack Has Changed the Country Der Spiegel
2017: Europe's year of rage Spectator
German Ifo think tank chief says Italy risks quitting euro zone Reuters
China?
$2,000,000,000,000 in Proceeds of Corruption Removed from China and Taken to US, Australia, Canada and Netherlands Duhaime's Anti-Money Laundering Law in Canada. From 1995-2013.

China Tries to Recalibrate Credit WSJ

Beijing starts 2017 under a cloud of thick toxic smog Hong Kong Free Press
Modi's Speeches Spur Memes, Pub Drinking Games in Indian Cities Bloomberg
Politicians Can't Use Religion, Caste to Seek Votes, Rules Supreme Court The Wire. 4-3.
New Cold War
Putin's Real Long Game Politico. The Blob's View.

Sanctioning Russia Is Just a Start Bloomberg

The War Against Alternative Information Consortium News. Quoting the NDAA: "… recognize, understand, expose, and counter foreign state propaganda and disinformation efforts aimed at undermining United States national security interests" (whatever that might mean). Small blogs like this one are most definitely "non-state actors." Snopes is, therefore, wrong. (I can't vouch for the source, but this is the only post on the NDAAA's legislative history I can find.)
Obama Was Right Not to Get Involved in Syria Kevin Drum, Mother Jones
Trump Transition
Mitch McConnell will be the most important politician in Washington in 2017 McClatchy. McConnell's wife, Elaine Chao, is head of DOT (infrastructure). Ka-ching.

Claiming mandate, GOP Congress lays plans to propel sweeping conservative agenda WaPo. Cuing Republican over-reach in 3, 2, 1…

Republicans Take Control Facing Internal Tensions WSJ

Trump's team draws target on federal regulations The Hill (eduadvocate1).

How Climate Rules Might Fade Away Bloomberg

Here are the eight Trump Cabinet picks Democrats plan to target WaPo

Rapid Developments In House v. Burwell Health Affairs

* * *

US Govt Data Shows Russia Used Outdated Ukrainian PHP Malware WordFence (RS). Deceptive headline. The very nerdy post concludes:

The IP addresses that DHS provided may have been used for an attack by a state actor like Russia. But they don't appear to provide any association with Russia. They are probably used by a wide range of other malicious actors, especially the 15% of IP addresses that are Tor exit nodes.

The malware sample is old, widely used and appears to be Ukrainian. It has no apparent relationship with Russian intelligence and it would be an indicator of compromise for any website.

So it will be interesting to see what happens later in the week…

Is Trump's Revelation the Same as Craig Murray's Revelation: An American Cut-Out? emptywheel. It would be irresponsible not to speculate…

Obama boosted White House technology; Trump sees risks AP. Trump: "It's very important, if you have something really important, write it out and have it delivered by courier, the old-fashioned way because I'll tell you what, no computer is safe." Lots of hysteria on this one, but (I hate to say it) Trump is right; he's saying, in essence, to "air gap" your critical documents, which is entirely sane (and Lt. General Van Riper would support him). And if HillaryLand had taken the position that "no computer is safe," they wouldn't have gotten in quite so much trouble with Clinton's privatized email server. Or left it unsecured for three months. My guess on the hysteria: It's about whose class power gets reinforced with symbol manipulation via computation, and whose class doesn't. Eh?

* * *

Here's How We Prepare to Be Ungovernable in 2017 Alternet (AM). It's going to be difficult to distinguish legitimate, organic resistance from branded, funded, Neera Tanden-esque "resistance." This article is helpful.

The Return of Civil Disobedience Jelani Cobb, New Yorker. I'd like to like articles like Cobb's. Then I remember the role who the New Yorker waved the pom poms for, and the ridiculous and shameful "sit-in" by House Democrats to use the bad data of the no-fly list on a gun control bill that had no chance of passing. Again, it's going to be difficult to separate liberal virtue signaling from organic protest.

Defying Donald Trump's Kleptocracy Truthdig. There's no other kind?
Leia Organa: A Critical Obituary You're Always Being Judged
2016 Post Mortem
The Clintons have done enough damage: Steven Strauss USA Today. Seems to be congealing into conventional wisdom.

Van Jones: 'The Clinton days are over' CNN. As above.

Microtargeting of low-information voters Medium. This is a fancified reworking of the liberal trope that non-liberals are stupid. See here for another perspective.
Cuomo vetoes bill that would have required state to fund legal services for the poor Daily News. Cuomo 2020?
#NoDAPL
2017 is already great:

Protesters hang from the rafters with a #NoDAPL banner at Sunday's Vikings vs. Bears game in Minneapolis. https://t.co/igILin8wX7 pic.twitter.com/vSbCPWQ4Ay

— Rachael Perrotta (@plussone) January 2, 2017
Imperial Collapse Watch
A New Year's resolution for America Fabius Maximus

In 2015, a 30 Year Old French Nuclear Submarine 'Sank' a U.S. Aircraft Carrier The National Interest

Veteran misses simpler time fighting unwinnable war against enemy he unknowingly helped create Duffel Blog
Class Warfare
Beyond Full Employment: The Employer of Last Resort as an Institution for Change (PDF) Pavlina R. Tcherneva, Levy Institute

Sir Anthony Atkinson and the curious optimism of the godfather of inequality Independent

Seattle's landmark Uber union law set to go into effect as city releases final rules GeekWire
How to Become a 'Superager' NYT (Furzy Mouse).
'Hollyweed': Prankster alters LA's landmark sign Reuters. And high time, too.
The moving sofa problem Dan Romik. Fun!
Millennials start the year with paper diaries and notebooks FT. Because, ya know, "no computer is safe."
Antidote du jour (via):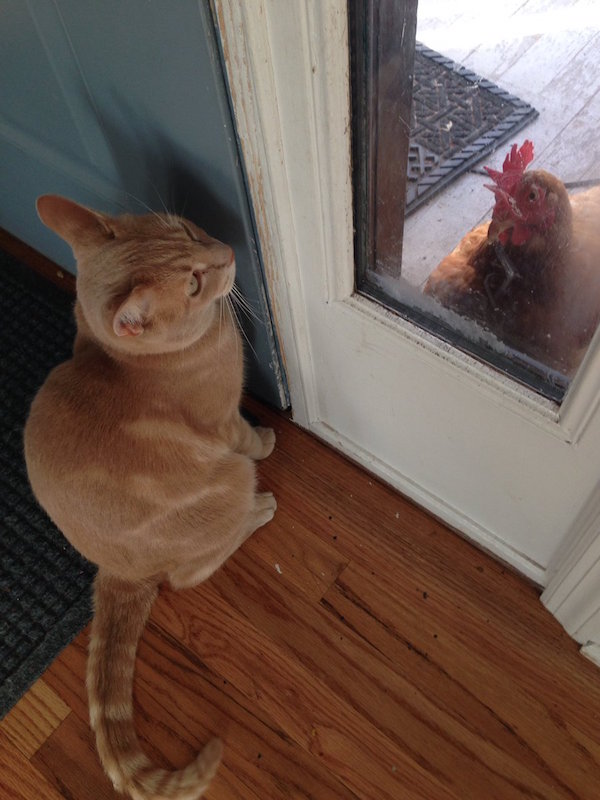 See yesterday's Links and Antidote du Jour here.