By Lambert Strether of Corrente
Readers, due to a CloudFlare outage you yourselves may have experienced, Water Cooler will be a bit late. Talk amongst yourselves again — is it phases of the moon, or something? — until I can fill the body of this post. –lambert
And here we go! –lambert
Trade
" A research group says Chinese firms plowed $8.6 billion into the U.S. from 2000 to 2016, with companies offsetting higher labor costs with more automation and lower electricity and transportation expenses. They also can get around some trade barriers and more easily reach U.S. consumers. A maker of kitchen cabinets that has started assembly in the U.S. says the workers 'are not cheap,' for instance, but the company saves on logistics spending—an economic calculation that may change still more if the U.S. imposes new import taxes" [Wall Street Journal].
"Hasbro, which uses factories in China and Turkey to make Play-Doh, says the move to a new U.S. line is basic economics: Play-Doh sales have grown enough that the market is big enough to justify manufacturing in the U.S., with lower shipping costs offsetting the higher production spending" [Wall Street Journal].
Politics
#DNCChair Debacle
Time for some Dennis Green:

""They are who we thought they were, and we let 'em off the hook!" Yeah, basically. If the insurgent Democrats are really different from Establishment Democrats, it would be nice to see some criticism/self-criticism for what was, after all, a loss. Yes, the (Sanders proxy) numbers at the DNC were better than the (Sanders) numbers in the Superdelegates. But a loss is still a loss. What accounts for it? From my armchair at 30,000 feet: First, Big Donor Saban fired anti-Semitic Smear Gas at Ellison, and Ellison didn't really fire back. (And the Ellison camp should have seen this coming, since the Podesta emails showed the Democrat Establishment considering doing just that, and although IIRC Clinton decided not to use the tactic, some Clinton supporters certainly did.) Would it have been so wrong to say: "Haim, just because you build the headquarters doesn't mean you own the party." Or: "Wait, I thought it was a bad thing when a foreign power interferes in a U.S. election?" Second, in general, we need more polarization, not less. It really is time for the left to understand that liberals are not on their side (and that includes Obama). For example, the Ellison camp allowed the Perez camp to blur the distinctions between them. Why? We had one candidate (Perez) who was a creature of the banks, and another (Ellison) who wasn't. We had one candidate (Perez) who had done no organizing (Perez) and another (Ellison) who had, and who — as a Black Muslim — had organized successfully in a Rust Belt "Red State." In a way, then, you can't blame the waverers for going with Perez; in a race with "two great candidates," why go for the one who lets himself be slapped around?

"The race for the Democratic National Committee leadership is over, resolved with a Tom Perez chairmanship and a deputy role for Keith Ellison that momentarily quelled even the angriest Bernie Sanders-wing protesters in the room" [Politico]. Certainly not outside the room!

"During the 2016 DNC primary, Perez encouraged the Clinton campaign to paint Sanders as a 'candidate of whites' in a pathetic attempt to turn off minority voters. That should give people an idea of where the Democratic Party is headed" [American Greatness]. "As I used to tell my fellow Republicans who opposed the Tea Party movement, "you've gotta dance with the one who brung ya!" And if you don't, you won't go anywhere electorally. After the 2012 presidential election, with the exception of a handful of party elites, the GOP grasped this concept. … A similar battle has been raged between the grassroots segment of the Democratic base and the party's elite. Except in this case, the elites have bested the base yet again. By denying the groundswell from the 13 million disaffected Leftists who both voted for Bernie Sanders and wanted Keith Ellison to lead the party, the Democrats have solidified their place as a permanent minority party. In all likelihood, the real threat to President Trump's agenda over the next four years will come from congressional Republicans, not the Democratic Party 'resistance.'"

That said, I followed the whole horrid spectacle on Twitter, and here are some of the juicier bits:

Starting out:

DNC meeting scene: Video on Obama doesn't start properly. "Technical difficulties," says Brazile. "Don't blame it on the Russians just yet."

— Gabriel Debenedetti (@gdebenedetti) February 24, 2017

So, it's a twofer: The current DNC chair, election-rigger Donna Brazile, can't organize a meeting with technology that works, and then fires the Blame Cannons at the Russkis. Things went downhill from there.

Just to show they can, election chicanery:

The actual rule that states secret ballots are not permitted. Vote was conducted under secret ballot. https://t.co/qBDkGeicp0

— Nomiki Konst (@NomikiKonst) February 25, 2017

And the rule:

BIG: Here is the official #DNCChair rule. How each DNC member votes must be made available "following each ballot." This must remain true. pic.twitter.com/Si3SiUIc9q

— Adam Green (@AdamGreen) February 25, 2017

The consultant class voted itself a ticket on the gravy train:

Thrilled to see @TomPerez elected chair of the @DNC. A great man, a great leader, and a clarion voice for progressive change. #DNC #unity

— David Brock (@davidbrockdc) February 25, 2017

Frank Luntz does a happy dance:

The fallout from today's #DNCChair elections is the best boost Trump 2020 has gotten in weeks.https://t.co/142YQHqExb

— Frank Luntz (@FrankLuntz) February 25, 2017

And the closer:

Tonight, the role of Chris Christie will be played by Keith Ellison #DNCChair pic.twitter.com/9vMCoh0eb0

— John Graziano (@jvgraz) February 26, 2017

And I don't think Ellison being Perez's Deputy is a positive thing at all. Now Ellison has no power in Congress — assuming being Deputy Chair is a full time job — and he's going to be tarred with whatever crazypants talking points the Clintonite echo chamber emits.

But do not despair!

we gotta take over local parties guys. this national party aint out for US. I promise you that. We gotta tea party the shit out of the DNC

— officialERICA GARNER (@es_snipes) February 26, 2017

Let's not forget that the Democrat Party has assets — ballot lines, data, and having been written into statutes nationwide — that are worth seizing. Personally, I admire people willing to step into the cesspit to do that. (And the counter-arguments: an important piece dissecting "entryism," here.)
Our Famously Free Press
The once-proud New Yorker throws their brand furniture into the fireplace:

This might be the greatest magazine cover ever pic.twitter.com/NF9oArK9Ym

— Amol Rajan (@amolrajanBBC) February 25, 2017
Trump Transition
"Donald Trump's insistence that his tax and spending plans will provide an immediate kick to the U.S. economy and Wall Street's belief that the new administration's budget policies will lead to a quick boost in corporate profits now need to be tempered with a big dose of economic reality: The president's promised fiscal stimulus isn't going to be enacted or take effect any time soon. If it happens at all, the soonest the economy will begin to feel the impact of a Trump stimulus is in federal fiscal year 2018, that is, starting 7 months from now on October 1" [Forbes].

"The big story: Of all the bubbling questions and potential scandals of the early Trump administration, the one that now appears likely to hold is about Trump campaign contacts with Russians. There are surrounding these communications to merit a serious investigation, " [ABC News]. One of the more remarkable features of the "Trump as Putin Agent" thesis is that nobody's ever been willing to go on the record about it; the "nine" ringwraiths intelligence officials, for example. Given that the story amounts to charging a President with treason, isn't it more than a little odd that nobody's willing to be quoted on the record? Moving on… "Now, with GOP Rep. Darrell Issa's endorsement of appointing a special prosecutor, there's enough political momentum to keep these questions swirling for a good long while. Issa's opinion is big, since it opens the door for the question to be posed to any other Republican. 'This is the best time to show leadership,' Issa told Politico. Of course, he has a political motivation to show that leadership. But he is not likely to be alone in that realm.'" One wonders if Issa would be so aggressive if Trump hadn't defenestrated Flynn.

"Putinology considered harmful: the many legends we tell ourselves about Vladimir Putin" [Boing Boing].

"As Republicans try to figure out how to repeal the Affordable Care Act, Ohio Gov. John Kasich says they'll encounter "a problem" passing replacement legislation with some House conservatives if it still includes any vestiges of the original law. Because of that, he said, the GOP will need to reach out to Democrats to be successful" [CBS].

"Despite Ryan's supposed interest in policy detail, his party's plans to replace the Affordable Care Act have been farcical. The website set up for the House plan literally consists of one sentence promising outcomes with no detail, and a video promising to come up with an undefined plan at some later date. Ryan's previous blueprint, as Jonathan Cohn and Jeffrey Young of the Huffington Post put it, was more "37 pages of talking points" than a plan. Ryan's defense of the Republican not-plans-yet to replace the ACA are embarrassingly specious arguments, when they have any content at all" [The New Republic]. I do recall looking at Ryan's website. it was pretty slick. There were PDFs!

"Add Medicaid expansion to the list of Obama-era health care provisions that Americans want to keep. A new poll finds that 8 in 10 say lawmakers should preserve federal funding that has allowed states to add coverage for some 11 million low-income people" [AP].

"Already, apparently unfazed by the mistakes of the past year, some of the same experts who insisted Trump could never win the Republican nomination and would never win the general election are declaring with absolute certainty that he will be a failure as president and a one-termer. That may prove to be true, but so is the possibility that Trump may once again defy expectations of the pundits" [Princeton Alumni Weekly].
Realignment and Legitimacy
"In her 35 years as a therapist, Arlene Drake has never heard so many clients talking about the same issue. Week after week, they complain of panic attacks and insomnia because of President Trump. They're too anxious to concentrate at work. One woman's fear turned into intense, physical pain" [Los Angeles Times]. Heaven knows I don't want to mock human suffering, but anybody who can afford a therapist week after week probably doesn't have all that much to worry about. Are they free from anxiety about retirement? Can they afford dental care? How are their teeth? Have they lost their jobs? Had their house foreclosed? Lost a child to heroin? And so forth.

"It's time for Democrats to become the party of American exceptionalism" [Ronald A. Klain, WaPo]. "As Democrats engage in soul-searching about their future, here's an idea: Progressives should claim one of the oldest ideas in American thought — the concept of American exceptionalism — for their own." Help me.

""There has been a lot of conversation on younger voters. It's the future of the party. I have written a letter to all the chairs asking them to commit to a budget line item specifically dedicated to millennial outreach and technology," said New York Rep. Grace Meng, 41, who was also elected vice-chair on Saturday and said the new leaders met late on Saturday night to discuss such new ideas" [Politico]. Gawd forbid that Democrats reach out by pushing universal programs that provide concrete material benefits like Medicare for All to everyone, especially the working class. All they can think is idpol, idpol, idpol.

"Democrats who are actively engaged in fundraising say the lack of an official party-wide autopsy is a constant topic of conversation for donors considering contributions — especially the big whales who sat on Clinton's national finance council only to receive a thank you note, but no accounting of the loss from the candidate's team after November" [Politico]. Those Clintons; all class!

"Are Multi-Million Dollar Consulting Contracts Worth the Future of the Democratic Party?" [Nomiki Konst, Medium]. "Members have repeatedly discussed the frustration with the conflicts of interests within the Democratic party. For Dillon — whose firm received $571,573 from HFA and $593,397 from the DNC, totaling almost $1.2 million — having a seat as a co-chair of the DNC's rules committee, raises red flags. One DNC member voting for Mayor Pete Buttigieg stated, 'When a firm with a large contract with the DNC co-chairs the new rules committee and makes calls on behalf of a DNC candidate, you can't help but wonder whether Perez's interests lie with the DNC members or if he's cut a deal to keep the contract with Precision.'"

"What I Heard From Trump Supporters" [Sam Altman]. I'm generally sparing in my praise for Silicon Valley "innovators," but Altman actually left the bubble and talked to people. Well worth a read.

The TL;DR quote is this:

"You all can defeat Trump next time, but not if you keep mocking us, refusing to listen to us, and cutting us out. It's Republicans, not Democrats, who will take Trump down."

Good to see (and NNU backed Ellison):

Packed house in Topeka: Nurses rally w/@BernieSanders! https://t.co/V6hbLOsMuW

"Progressive vision is the future of America" #SundayMorning pic.twitter.com/NTDC2VIu0d

— RoseAnn DeMoro (@RoseAnnDeMoro) February 26, 2017

And a blast from the past: "UNLESS THE DEMOCRATS RUN SANDERS, A TRUMP NOMINATION MEANS A TRUMP PRESIDENCY" (February 23, 2016) [Current Affairs]. "Every one of Clinton's (considerable) weaknesses plays to every one of Trump's strengths, whereas every one of Trump's (few) weaknesses plays to every one of Sanders's strengths. From a purely pragmatic standpoint, running Clinton against Trump is a disastrous, suicidal proposition." Well worth a read!
Stats Watch
Durable Goods Orders, January 2017: "Throw out the all the advance indications that show unusual acceleration in the factory sector, because the meat of the January durable goods report only shows the usual volatility behind which are sagging numbers for key readings" [Econoday]. "The worst news in the report is a 0.4 percent decline in orders for core capital goods (nondefense ex-aircraft). This ends 3 months of strength for this reading and pulls the rug out from expectations for a first-quarter business investment boom as indicated by business confidence readings." And: "The real issue here is that inflation is starting to grab in this sector making real growth much less than appears at face value. The trends on this series are not indicating any real economic improvement" [Econintersect]. "What should be concerning to analysts is the continuing contraction of backlog (unfilled orders)." And: "The underlying data is likely to be seen as slightly disappointing and will not trigger any additional pressure on the Federal Reserve to tighten monetary policy, although the overall impact is likely to be limited" [Calcuated Risk].
Pending Home Sales Index, January 2017: "Just when existing home sales seemed to be showing lift the pending home sales index, which tracks initial contract signings, is down 2.8 percent in the January report. This points to weakness for final resales in February and March" [Econoday]. "The West is the culprit in January's data, with contract signings down 9.8 percent in the month for year-on-year contraction of 0.4 percent. The Midwest is also weak, down 5.0 percent in the month for 3.8 percent on-year contraction. The South and the West both show no better than low single digit monthly and yearly gains."
Dallas Fed Manufacturing Survey, February 2017: "Yet another advance report, in yet another contrast with definitive data, is showing significant strength" [Econoday]. "This report may be getting a general lift from easy comparisons as the Dallas factory region is just emerging from 2 years of energy-related weakness. But the wider risk for anecdotal surveys like this one is that, in their low key methodology where respondents often offer general, not numerical, answers to questions, they are picking up improvement in sentiment as opposed to actual measurable improvement in dollars or volumes." Sobering thoughts! But: "The Richmond Fed manufacturing survey for February will be released tomorrow. Based on the surveys released so far, it appears manufacturing was very strong in February" [Calculated Risk]. No qualifier there! And: "Delivery times increased for the month and finished goods inventories declined which suggests capacity constraints. There was also an increase raw material inventories as companies built up stocks in order to boost short-term production levels" [Economic Calendar].
Commodities: "The Trump administration has made another pro-coal decision, this time relating to how Washington calculates royalties on coal mined from federal and Indian lands" [Mining.com]. [T]he Interior Department has put on hold changes to the value of coal extracted from public lands, meaning current rules governing the industry will remain in place pending court decisions. The Obama administration had sought to change the rules – saying they were improperly calculated – and argued that the changes were to ensure that taxpayers were given a fair share of coal sales to Asia and other export markets."
Retail: "J.C. Penney Co. is joining the growing list of American retailers trying to survive by getting smaller. The century-old store will shut up to 140 stores and two distribution centers… extending the e-commerce-driven upheaval that is changing the landscape of U.S. retailing. J.C. Penney Chief Executive Marvin Ellison says the closings are aimed at adjusting Penney's supply chain strategy to compete against 'the growing threat of online retailers.' The remaining stores will be used to ship or pick up online orders, minimizing delivery costs. About three-quarter of Penney deliveries touch physical stores, and closing the distribution centers in Lakeland, Fla., and Buena Park, Calif., suggests the company will handle more customer deliveries straight from stores. That's a more complicated and potentially costly strategy that likely means adding inventory to the remaining storefronts" [Wall Street Journal]. Let me know how that works out…
Shipping: "Two things that signal what will, or could, be a shift to the more positive (freight) economic side are the most recent editions of the Cass Freight Index Report from Cass Information Systems and the monthly truck tonnage index from the American Trucking Associations (ATA)" [Logistics Management]. "The [Cass] report, whose most recent data comes from January, noted that freight shipments saw a 2.7 percent annual increase in October 2016. While that uptick is decent enough on the surface, what really drives its significance home is that the October gain represented the first time shipments headed up annually in the previous 20 months…. he ATA offered up some additional positive insight of its own, with seasonally-adjusted January truck tonnage up 2.6 percent annually and not seasonally-adjusted tonnage up 3.4 percent annually."
Rapture Index: Closes unchanged [Rapture Ready]. Record High, 189 (October 10, 2016). Current: 180.
Today's Fear & Greed Index: 70 Greed (previous close: 69, Greed) [CNN]. One week ago: 78 (Extreme Greed). (0 is Extreme Fear; 100 is Extreme Greed). Last updated Feb 27 at 12:19pm. Somebody watered the liquor at the Nineteenth Hole?
Health Care
"Single-Payer Reform: The Only Way to Fulfill the President's Pledge of More Coverage, Better Benefits, and Lower Costs" [Annals of Internal Medicine].
News of the Wired
"How to Self-Publish a Novel in 2017" [Zack Hubert]. One of those projects that keeps life interesting?
"Annotation is now a web standard" [hypothes.is].
* * *
Readers, feel free to contact me with (a) links, and even better (b) sources I should curate regularly, and (c) to find out how to send me images of plants. Vegetables are fine! Fungi are deemed to be honorary plants! See the previous Water Cooler (with plant) here. And here's today's plant: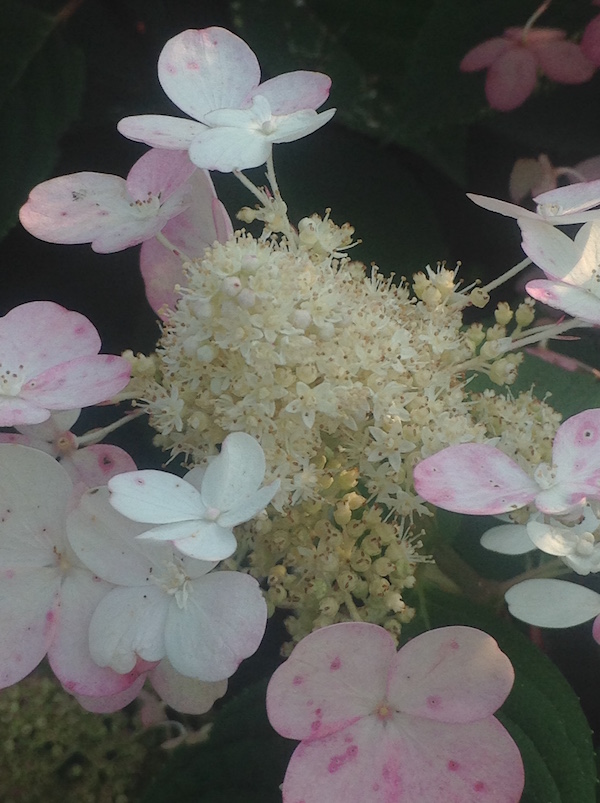 Readers, I buy pretty plants and stick them in the ground where I think they'll be happy (this one was) and then I forget their names!
Readers, Water Cooler is a standalone entity, not supported by the very successful Naked Capitalism fundraiser just past. Now, I understand you may feel tapped out, but when and if you are able, please use the dropdown to choose your contribution, and then click the hat! Your tip will be welcome today, and indeed any day. Water Cooler will not exist without your continued help.