As Obesity Rises, Remote Pacific Islands Plan to Abandon Junk Food NYT (Furzy Mouse).
How will President Trump reshape the Fed? Gavyn Davies, FT
Austerity was a bigger disaster than we thought WaPo
Washington prepares to bring North Koreans to U.S. for talks: report Reuters
Trends in International Arms Transfers, 2016 (PDF) Stockholm International Peace Research Institute
Belarus tax protests spread beyond capital Reuters
French weekly magazines review 19 February 2017 RFI. Election wrap-up from the French press.
French Election Wide Open After Weekend Everyone Stumbled Bloomberg
Ecuador vote down to the wire, leftist a whisker from first round win Reuters
Long-distance Uber, Lyft drivers' crazy commutes, marathon days, big paychecks SF Chronicle
Reflecting On One Very, Very Strange Year At Uber Susan J. Fowler
Syraqistan
Iran's foreign minister mocks Donald Trump 'putting him on notice' Independent

Ex-officials: Israeli Leader Spurned Secret Peace Offer Bloomberg
Why Do So Many Americans Fear Muslims? Decades of Denial About America's Role in the World The Intercept (Furzy Mouse).
China?
Chinese Banks' Off-Book Wealth Products Exceed $3.8 Trillion Bloomberg

Panic Over China Is So Last Year, With Market Swings Subsiding Bloomberg
Food label sell-by dates get simplified, here's what to know Treehugger (J-LS).
Health Care
Kasich: Repealing Medicaid expansion is 'a very, very bad idea' CNN

Patient Protection and Affordable Care Act; Market Stabilization (PDF) DEPARTMENT OF HEALTH AND HUMAN SERVICES (71 pp). On a quick reading of the executive summary of these proposed rules, they look to me like an attempt to move toward continuous coverage by tightening the eligibility period. And then there's this:

Third, we propose revising our interpretation of the guaranteed availability requirement to allow issuers to apply a premium payment to an individual's past debt owed for coverage from the same issuer enrolled in within the prior 12 months. We believe this proposal would have a positive impact on the risk pool by removing economic incentives individuals may have had to pay premiums . We also believe this proposal is important as a means of encouraging individuals to maintain continuous coverage throughout the year and prevent gaming.

"[O]nly when they were in need of health care services." In other words, those pesky consumers are treating the ACA is if it were about the delivery of health care, instead of being a vehicle for collecting insurance payments. Can't have that.
2016 Post Mortem
Democrats Are Eager to See the End of the Race for DNC Chair CNN

Onetime Rival Endorses Ellison for DNC Chair Common Dreams (MR).

Samuel Ronan: Democrats ignored working class for years Al Jazeera. Oddly, Ronan didn't make the cut for CNN's DNC chair debate.
Bernie Sanders in Los Angeles: 'We are looking at a totally new political world' LA Times. Theoretically a book tour stop.
Trump Transition
A Brief History of America's 'Love-Hate Relationship' With Immigration The Atlantic
How The WWII Internment Camps Actually Happened Buzzfeed
SF reaches $400K settlement proposal in Nevada patient-dumping case San Francisco Examiner
Class Warfare
Who Rules the United States? National Review
Our Miserable 21st Century Commentary
Politics Stressing You Out? You Aren't Alone NBC
To take care of your heart, even little changes can help WaPo
Antidote du jour: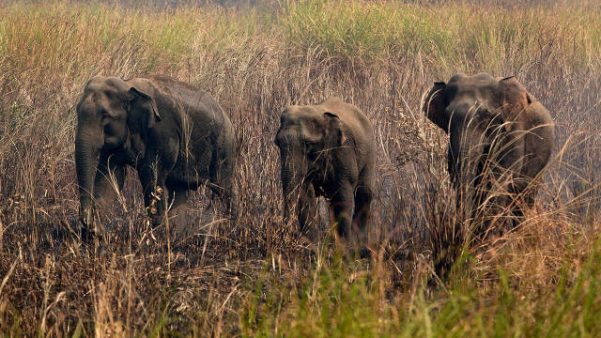 If only I could forget!
See yesterday's Links and Antidote du Jour here.