Readers, I apologize for the excessive number of links, but it's like the world is running a spread offense on your humble aggregators.–lambert
Yves: Apologies for lack of original posts. I had a computer mess last night which was not as alarming as it looked but did lead to an emergency visit of my tech guy, which chewed up part of my day. Plus got bogged down in a longer-term story.
The Great Cold Spot in Jupiter's upper atmosphere Geophysical Research Letters. A second "great spot"!
Antarctica's sleeping ice giant could wake soon Nature
Should You Be Worried About Political Risk? (Hint: Insurers Are) Bloomberg
Trump sends dollar down with warning it is 'too strong' FT
Fischer's secret speech shows the Fed has learned nothing from its leak scandal Business Insider
Rachel Whetstone leaves Uber because of "lack of appetite for… drama" (LOL) Pando Daily (Hubert Horan). "Head of Communications and Public Policy." Additional to FT story in Links yesterday.
How Uber conquers a city in seven steps Guardian. Shout-out to NC!
Fears mount over US construction boom FT
People Love Talking About Bitcoin More Than Using It WSJ
The De-Electrification of the U.S. Economy Bloomberg
Economists are arguing over how their profession messed up during the Great Recession. This is what happened. WaPo
Brexit
The power brokers behind Brexit: Martin Selmayr and Nick Timothy FT
Syraqistan
* * *

* * *
North Korea?
In Pyongyang, plans for founder's birth anniversary on track, no fear of US strike Asian Correspondent. I don't set much store by the interviews with minders near, but I'm guessing a city that believes itself about to be assaulted feels one way at street level, and Pyongyang doesn't feel that way.

Trump has promised to consult Abe before moving against North Korea: sources Japan Times

China warns against force as North Korea prepares celebration Reuters (SF).
China
Trump, Unorthodox as Ever, Offers Grand Bargain to Beijing Voice of America
New Cold War
Trump Transition
Being Anti-Trump Isn't Enough Jacobin. Berlusconi comparison.
Our Famously Free Press
MSNBC's Rachel Maddow Sees a "Russia Connection" Lurking Around Every Corner The Intercept. Ka-ching.

(Scorn) So You Read It in the Newspaper Ian Welsh (MR).

Russian Journalists Say One of NYT's Pulitzer-Winning Stories Was Stolen Global Voices

Is the United Airlines man being smeared in the media even the right David Dao? It shouldn't matter Independent (FluffytheObeseCat). "There is presently confusion about whether the man on the United flight was actually David Thanh Duc Dao, quite possibly another person entirely to David Anh Duy Dao, the man with the criminal records."

Oh. "Confusion." What the heck's happened — I'm speculating freely that a United PR effort planted the stories — to corporate PR these days? You'd think if they're going to smear a guy, they'd at least make sure to smear the right guy. And you'd think they'd have staffers who don't get confused by those tricky Asian names. And then there's the press, who eagerly lapped up the scandal that — still speculating — they were spoon-fed, "confusion" or not. And if the brainiacs at Google had their groupthink-optimized algo flag this story as legit, will they now unflag it as fake?
United Removal Fiasco
The United Flight Was Not Overbooked, CEO Admits Forbes

'I Am Not Going!' New Footage Shows United Airlines Passenger and Police Arguing Before He's Dragged Off Plane People

2 more aviation cops on leave after United doc-dragging incident Chicago Sun-Times. "'We have to embed a concept of caring, a concept of trust, a concept that large corporations do have a heart,' [United CEO Oscar] Munoz said."

United Airlines Is Not Alone NYT (Furzy Mouse)."Well, most of us don't encounter the government on a daily basis. We do, however, live life as consumers." Not, apparently, as citizens?

Airlines Can Treat You Like Garbage Because They Are an Oligopoly Fusion
Turns Out That A Lot Of People Kind Of Liked Kendall Jenner's Pepsi Ad Buzzfeed
Guillotine Watch
Aga app 'could let hackers turn off oven' BBC (Clive). The pictured Aga stove looks like it goes for $13,999. You'd think for that kind of money you could escape the Internet of Shit, but n-o-o-o-o-o. "The AGA Isn't An Appliance. It's a Way of Life!" Indeed….

Why I won't date hot women anymore New York Post. Put down your coffee….
Class Warfare
Can universal basic income counter the ill-effects of the gig economy? The Conversation

Appeals Court Rules Against San Diego Unions: First of Many Court Victories to Come MishTalk

Yale refuses negotiations with Local 33 Yale News
How the Government Is Turning Protesters Into Felons Esquire
More than 100 Sri Lankan peacekeepers had sex with children in Haiti, internal UN report reveals South China Morning Post. That, and introducing cholera. Plus the Clintons.
Amid allegations of unpaid taxes, neo-Nazism, and sex offender, Denver furry convention canceled Denver 7
Antidote du jour (via):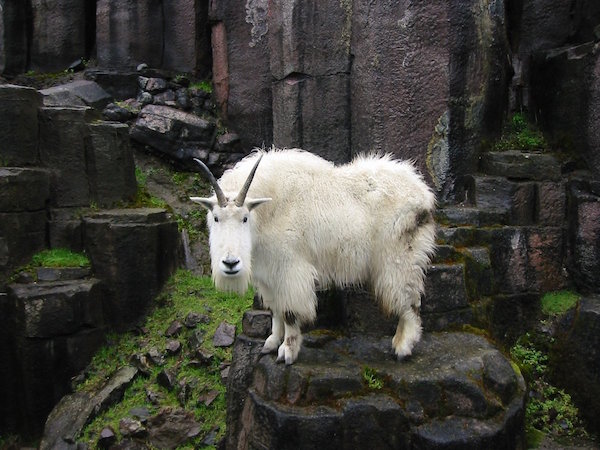 See yesterday's Links and Antidote du Jour here.