Origins of house mice in ecological niches created by settled hunter-gatherers in the Levant 15,000 y ago PNAS
Rabid fox repeatedly attacks golfer at country club AP
Disgraced former RBS chief executive Fred Goodwin's long and winding road to court finally ends with a sensational trial Insider (RS).
Rich Families Go Solo on Deals, Moving Away From Private Equity Bloomberg
Accounting scandals put the Big Four on the spot FT
Spain probes ex-HSBC executives over money laundering AFP
Why Sweden Killed the Carried Interest Tax Break: QuickTake Q&A Bloomberg (RS).
To catch a prince Reuters
Puerto Rico filed what could be the mother of all municipal bond bankruptcies Quartz
Senators Grill Aviation Officials Over Customer Service WSJ
Health Care
House Passes AHCA: How It Happened, What It Would Do, And Its Uncertain Senate Future Health Affairs. Today's must-read.

House Republicans pass bill to replace and repeal Obamacare CNN. A collection of quotes; Medicaid devolution is the biggest story.

GOP health care bill would allow employers to cap benefits ABC

Get Ready for the Senate's Obamacare Repeal Slog Roll Call. McConnell to wait for the CBO.

Senate GOP rejects House Obamacare bill Politico. The Senate Republicans will write their own bill. That is, they will try to make the Republican law that is ObamaCare worse, but with badness that is different from the House bill's, or Obama's. So the bottom line for now is that the Freedom Caucus members get to be heroes in their own districts, and the Republican Party can claim "We're able to govern!" For now, anyhow. But I would like very much to know the fear level that Republican moderate Senators have over the AHCA: For example, Susan Collins. Maine, due to the collapse of the paper industry and deindustrialization generally, shares many Rust Belt problems, including an opioid crisis, with Medicaid expansion-supporter Kasich's Ohio. Maybe a destroyer or three for Bath Iron Works would do the trick for Collins, but maybe not. Like so much that was not known in 2016, it depends on how angry the dull normals are. Governor LePage turned down Medicaid expansion, and how's that working out?

Did Republicans just score a win on health care — or lose? Jennifer Rubin, WaPo. The conservative nomemklatura is not happy.

Going Over the Top One More Time The American Conservative. Not at all happy.

President Trump Praised Australia's Universal Health Care Right After The House Repealed Obamacare Buzzfeed. Sanders breaks out laughing.
French Election
Brexit
Live Local elections 2017 results live: Tories prosper, Ukip obliterated, Labour humiliated Telegraph
EU Seeks to Ward Off New Refugee Crisis Der Spiegel
North Korea
Kim Jong Un Is a Survivor, Not a Madman Foreign Policy

Tillerson meets ASEAN ministers, urges them to pressure North Korea on nukes Japan Times

In South Korea Campaign, One Topic Eclipses Others: Trump NYT
Tillerson: US won't insist that other nations adopt American values like human rights AP
Syraqistan
Full Interview: Anand Gopal on Syria, Iraq, U.S. Policy in Middle East & More Democracy Now! (TR). Moon of Alabama has views.
China
Why China can deflate the world's largest credit bubble in an orderly fashion South China Morning Post

Around 7,600 Hongkongers emigrated to foreign countries in 2016, a 3-year high Hong Kong Free Press

China's New Jetliner, an Answer to Boeing and Airbus, Takes Flight NYT
The deep, entrenched fallacy of the 'Asian pivot' Asia Times. Hmm…
Trump declares 'love' for Australia in Turnbull summit FT
Trump's telephone diplomacy accelerates Southeast Asia's slide into illiberalism Lowy Interpreter
India
India tweaks rules to help resolve banks' $150 billion bad debt problem Reuters

Gold glitters in India in Q1 The Hindu
2016 Post Mortem
Howard Stern explains why Hillary Clinton Lost (05-03-2017) YouTube (Bob). Bill Clinton super-fan Stern invited Hillary Clinton to go on his show, but he couldn't even get a straight answer from the campaign about whether she would. Stern argues that for other celebrities, his male demographic reacts this way: "I ended up liking the person. … Jeez, I'm a big fan now," and it seems reasonable to think that the same dynamic would have worked in Clinton's case, to her advantage. So very, very many people tried to help Clinton, but unfortunately a higher power — Vladimir Putin — prevented her from taking Stern up on his offer. Video is time consuming, so I won't say "must listen," but this really is very good.

Hillary Clinton to launch political group as soon as next week Politico. I don't want to give this too much weight, but do note that I had my dream about Hillary in 2020 before this story came out…
Imperial Collapse Watch
An arms race in hypersonic missiles: burning billions to accomplish nothing Fabius Maximus

Will the COINdinistas Rise Again? The National Interest (Re Silc).
Trump Transition
Guillotine Watch
You'll Die in a Nuclear War, but These Elites Will Be Saved Vice (Re Silc). "I would not rule out the chance to preserve a nucleus of human specimens…"

Ferrari profits boosted by sales of V12 supercars CNN. Lovely cars. But…
Class Warfare
How to keep "public" and "service" in our public Postal Service Jim Hightower

Students Face Physical Resistance from Public Safety During Protest for Contingent Faculty Rights The Paper (Fordham University). In other words, labor issues are issues that university administrators really care about, as opposed to micro-aggression, BDS, etc.

The Hidden History of the SNCC Research Department LittleSis

I Am Cancer National Review. Here is the URL, showing the title as published was produced by an editor: "underclass-character-eviction-court-native-born-americans-entrepreneurial-immigrants."
Facebook: Entering middle age like a durable baseball player Pando Daily
The Google Phishing Attack, Explained LinkedIn. "There is zero excuse for Google to let an app called 'Google Docs' that isn't from them ask for permission to connect to your account."
A flaw in the design and The long life of a quick 'fix'WaPo. The first two parts of a very good multipart high-level history of the Internet's development.
Digital Economy Act: UK Police could soon disable phones, even if users don't commit a crime The Independent
After years of warnings, mobile network hackers exploit SS7 flaws to drain bank accounts The Register
New Tools Allow Voice Patterns To Be Cloned To Produce Realistic But Fake Sounds Of Anyone Saying Anything TechDirt
Antidote du jour (via):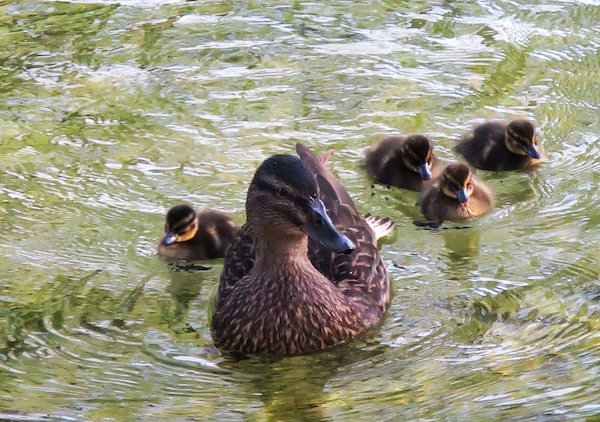 This is what ducks look like when they've been lined up.
See yesterday's Links and Antidote du Jour here.