If you wrong a raven, it will remember The Verge
Israeli Court Rules Banks Can Deny Service to Bitcoin Firms Finance Magnates (Richard Smith). Richard comments: "I wonder how many more banks will make this argument."
Amazon loans just the start for 'techbanking' FT
Meet Zerodium, the company that pays $1 million for Apple hacks CNN
Uber Weighs Leave of Absence for Top Executive NYT (Hurbert Horan). Hubert comments: "The Uber Death Watch has officially begun." And:
As I write this, The Uber Board Meeting is apparently still in progress. I assume the Kalanick leave/Michaels out story would not have been leaked unless they were not going peacefully. I am still guessing that Plan A for Holder and Huffington was a whitewash but that the Recode story about the Indian rape victim made that untenable, and they rushed to produce Plan B.

There is no one in management or on the Board who can exercise decisive control at this point and articulate a clear explanation about how the company can ever make money going forward. There are people on the board who could be seen as "credible CEOs" by the outside world (Gurley, Bonderman, even Huffington) but none of them could possibly articulate a path to profitability that anyone in the company would believe.

We'll see what happens but I'm guessing that either Kalanick doesn't leave, or there is the monther-of-all-PR efforts to convince everyone that this was totally a "bro/cultural" problem that had nothing to do with the actual business.
Pass the popcorn. And since it would be irresponsible not to speculate, it wouldn't be surprising if Kalanick or others withheld the rape victim story from Holder, rendering his investigation and recommendations moot. That wouldn't make the Board happy at all, especially if they ended up finding out about it from the trade press.
How being 'coin-operated' at Uber led to a top exec obtaining the medical records of a rape victim in India Recode
Syraqistan
UK Election Aftermath
A Brief Thought: And the Tide Rolled Back Nina Illingworth

An Open Letter to Jeremy Corbyn: Labour needs to act fast and Our "Open Letter to Jeremy Corbyn": we respond to comments Prime Economics

Newspaper headlines: May backs Gove, Boris backs May BBC

Election 2017: Michael Gove appointed environment secretary in cabinet reshuffle – as it happened Guardian

Theresa May confirms Brexit negotiations to start this month Politico

Philip Hammond is the politician to salvage a Brexit deal FT

Half of UK employers unprepared for immigration changes – think tank Reuters

New economic woes put Theresa May under fresh pressure Telegraph

Jeremy Corbyn vows to oust Theresa May 'within a matter of days' after spectacular election result The Mirror

Thread on Brexit and Northern Ireland (NI):

OK here are a few more points on the DUP / CON situation and the NI context (which is being missed by quite a few sudden experts).

— Chris Baraniuk (@machinestarts) June 10, 2017
French Elections
Macron's party on course for landslide victory in French parliamentary elections The Local
China?
White people wanted: a peek into China's booming 'rent a foreigner' industry South China Morning Post (J-LS). Wow, a career path!
The New Cold War
Trump, Putin, and the New Cold War The New Yorker. John Helmer comments:

1. What is new in this account seems of little consequence — a new FBI source complaining he wasn't listened to; numbers research on tweet-sharing of falsehoods, etc. Pop guns, not smoking guns.

2. Even if true, they don't go to the heart, or even the surface of the truth — Clinton was a thoroughly corrupt character, the extent of which was more suppressed than exposed by the media, but still, there were enough voters distributed by state to distrust Clinton so much that Trump, being the only alternative, won the election by a whisker.

3. The evidence is that Trump is a thoroughly corrupt character, and also a mental defective. There is nothing in the excerpt which adds or subtracts from this. And we've learned this without Russian help or hindrance.

4. If the Russian side was employing 1,000 cyber specialists according to a "retired KGB colonel" that means (a) they aren't employing anywhere near enough to match the US, British, Israeli, Chinese sides; (b) the source is lying; and (c) to retire from the KGB the individual speaking in an open source medium is now at least 16 years gone from active Russian intelligence, so he can't be relied on for anything, except for empty boasting.

5. Even if the Russian side employed 10,000 or 100,000 cyber agents, and they came up with evidence of the truth, the truth would still be the truth, and that's what was convincing in Clinton's defeat. It still is the truth, and it still is convincing.

6. Now, because Putin has also made a public statement of something similar, does that mean that the statement, "the truth is the truth and should be believed because it is so" is a Russian fabrication? We have reached this point with the likes of Applebaum, Weiss, Lucas, Pomerantz, and others, all of whose livelihoods depend on state money for such guff. However, this point is the point of insanity. So as disappointing as it is to be alive in a world of insane people, we must accustom ourselves to it.

7. Consider the result of the UK election. So far as I can tell, not a single of the usual suspects, and not a single mainstream media outlet has yet reported a Russian role in May's defeat, or Corbyn's gain. May is hanging on only because the Tory alternatives are weaker and worse. Her staff is beginning to resign, and the moronic Australian who knighted himself before running the disastrous campaign, ought to follow. So should all the mainstream media, starting with the Murdoch press, the Guardian, and the Financial Times. So far as I can tell, the BBC has been attacked for "rigging" the audience at the TV "debate" at which I was convinced that May had lost it. However, the "nurse" who asked the question which killed May on the spot has yet to be exposed as a Russian cyber puppet. What she revealed was that May and the entire Tory government cannot explain or justify the destruction of economic opportunity which they are inflicting on the population, old and young alike. The 14%+ swing among university students and the massive Corbyn vote in the university towns proved decisive. There they worked out that May blights their current lives and dooms their future. How many of them read RT or Dostoevsky to find this out? The only positive thing to be said about May, unlike the sleazy hypocrite across the Channel, or the one north of the US border, is that exposing the truth in an election campaign is the purpose of the election, and when it happens that isn't a Russian plot.

The verdict on the stories of Russian hacking in the 2016 election Fabius Maximus

Against Neo-McCarthyism The Nation. From August 2016, and still relevant.

Sessions says he will testify Tuesday to answer questions about Russia raised by Comey Los Angeles Times
Trump Transition
Removing Trump Won't Solve America's Crisis The American Conservative

Melania Trump, son Barron move into the White House AP. Message: "I'm staying put."

Trump gives Priebus until July 4th to clean up White House Politico

Trump holds fundraiser for lawmaker who helped save GOP health care bill CNN. Tom MacArthur; see video here. $800,000 is the kind of payday that makes being eviscerated by a constituent worthwhile.

Trump's Support Drops in Military Communities NBC. Trump ran a policy-oriented (though Trumpian) campaign, and the military had every right to think national security policy would become more sane, especially in the Middle East. Now he's not delivering. (One of the many reaons that Clinton's "deplorables" comment was such a self-own was that she implied Trump voters weren't capable of reflection and change. But they are.)

When a liberal power lawyer represents the Trump family, things can get ugly WaPo
Louisiana records give insight into thousands of businesses that utilize prison labor MuckRock
Indiana voter group registered a felon, non-U.S. citizen and a dead person, police say Indianapolis Star. Small numbers in the great scheme of things. But look at the incentive structure: "Canvassers told detectives they were pressured to collect 10 applications per shift or risk losing their jobs, according to the affidavit." There really ought to be a way for Democrats to avoid debacles like this by institutionalizing voter registration. If they actually wish to expand their base, of course.
Will Chicago Become the Epicenter of Charter School Unionization? In These Times
Binghamton mayoral candidate pulls out of race following series of threats Syracuse.com
Kansans consider the corpse of Sam Brownback's tax plan: 'It needed to happen' Kansas City Star
Puerto Ricans back full US statehood but vote marred by abstentions AFP
Health Care
Healthcare policymakers home in on goal of universal coverage FT
Can Democrats Save Themselves? Frank Bruni, NYT (Re Silc). Not by Betteridge's Law…
Democrats in Split-Screen: The Base Wants It All. The Party Wants to Win. NYT. Well, the Party certainly knows how to do that, given its record [snort]. Oh, and Ossoff opposes "any move" toward single payer. No wonder the DNC loves him. Not only does he kick the left, he hates the base!
For Democrats to Succeed, Both Pragmatists and Progressives Must Work Together David Atkins, Washington Monthly. "Like conservative radio shock jocks, some progressive pseudo-activists build their brand on being purer and more 'of the people' than the many who have spent years getting their hands dirty within the party before them." It's interesting that Atkins doesn't name or at least categorize those "pseudo-activists"; since he doesn't, there's no way to assess his claim. Moreover, the "progressives" who are trying to "get their hands dirty within the party" are the ones that the Establishment Democrats hate and fear the most; hence Obama standing up Perez to defeat Ellison, for example.
Premiere of the Nina Turner Show with Bernie Sanders Real News Network
Guillotine Watch
Mom reveals she spent $25k on her son's Arabian-themed prom send-off with supercars, a camel and THREE dates as a reward after he nursed her through cancer while keeping a 3.76 GPA Daily Mail
Class Warfare
It's not just the 1%. The upper middle class is oppressing everyone else, too Guardian (Re Silc).

Drug crisis is pushing up death rates for almost all groups of Americans WaPo

Capitalism & Mental Illness: Reflections on the Human Costs of Profit The Writings of John Laurits
The Internet is changing civil wars. Watch out for these five trends. WaPo
Soul and ice: finding P.K. Subban's Nashville Scalawag
Antidote du jour: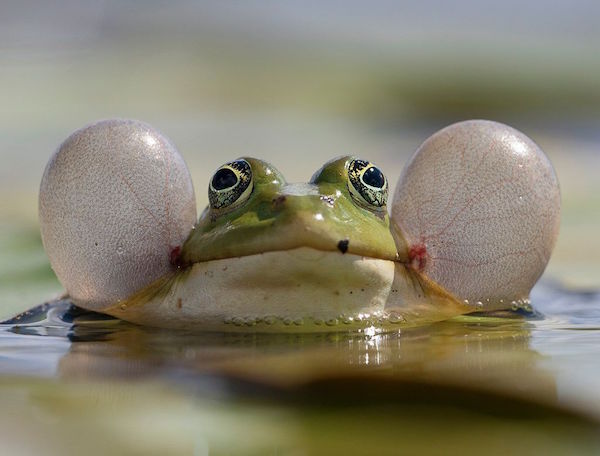 See yesterday's Links and Antidote du Jour here.