Yves here. Too many links means Yves too fatigued to write anything worth reading. Apologies.
This Farmer Wants To Give Animals A Better Life — And Death NPR (David L)
Rule No. 1 When Making Baby Rhinos: Try Not to Get Squashed Wall Street Journal
Boffins find evidence of strange uranium-producing bacteria lurking underground The Register (Chuck L)
The hottest planet in the known Universe has been found – and it's warmer than most stars ScienceAlert (Chuck L)
WSJ Ends Google Users' Free Ride, Then Fades in Search Results Bloomberg
The biggest British Airways IT meltdown WTF: 200 systems in the critical path? The Register. Chuck L: "This truly is a WTF situation."
Meet the tech activists who want to turn Twitter into a user-owned co-op Salon (Chuck L)
The millennial obsession with self-care MPR (Chuck L). I'm a believer in physical maintenance but some of this is pretty iffy:
….more millennials reported making personal improvement commitments than any generation before them. They spend twice as much as boomers on self-care essentials such as workout regimens, diet plans, life coaching, therapy and apps to improve their personal well-being. They've even created self-care Twitter bots.
Erm, "diet plans" and paying for workout apps does not necessarily translate into activity. Most gym memberships go unused or barely used. But the funny bit is it is boomers who are routinely accused of being self-absorbed…..
Facebook denies parents access to dead daughter's account Naked Security (Glenn F)
India
'We decided to take a stand': why some Indian families are returning dowries Guardian
Debunking Australia's fake growth record MacroBusiness
UK Election
Big Brother is Watching You Watch
Apple Puts Siri Helper at Center of Growing Home-Tech Empire Bloomberg. More IoT despite all the rampant problems….
New Cold War
Putin Quizzed by NBC News' Megyn Kelly Over Russian Involvement in U.S. Elections NBC (Sid S). Jerri featured other reports on this yesterday. Notice they gave the articulate Putin a lousy translator. Kelly is relying on the widely debunked "17 agency" report of December. The best thrashing comes from staunch Putin opponent Masha Gessen in the New York Review of Books.

Putin, Trump and 'my guy' Macron Asia Times (Chuck L)

Russia 'blocking' rail freight shipments to Latvia Lloyds List (Lambert). Latvia started this tit-for-tat. But still…

We may owe our lives to a back channel with Russia Washington Post. Lambert: "Read all the way to the end."
Syraqistan
Trump Transition
Top-Secret NSA Report Details Russian Hacking Effort Days Before 2016 Election Intercept. Brian C, who knows a thing or two about network security:
After the long read of article, my assessment is this all amounts (so far as we know) to be limited to intelligence gathering rather then tampering. The former is really no big surprise because I am sure that many countries (including us) regularly attempt to gather advance intel on how a state election is playing out and gain additional granularity of detail in the voting data than made public. The latter would be a much more serious act of aggression, however, the evidence for that still appears to be lacking:

That review did not attempt to assess what effect the Russian efforts had on the election, despite the fact that "Russian intelligence obtained and maintained access to elements of multiple US state or local electoral boards." According to the Department of Homeland Security, the assessment reported reassuringly, "the types of systems we observed Russian actors targeting or compromising are not involved in vote tallying."
The Worst Voting Machine In The US Follow My Vote. BTW, an NC reader was involved is significant research into electronic voting machines in 2015, and helped to decertify at least one of the worst offenders. And is anybody making the critical point, as Lambert keeps stressing, so why can't we have hand marked, paper ballots hand counted in public, which is the international standard? Apparently due to the grift….
Contractor charged in NSA document leak case Washington Post. Her life is over. She admitted everything to the FBI. Does no one tell people 1. never never talk to police without a lawyer present and 2. to take the Fifth Amendment? Or was this world's fastest plea deal?
Reality Leigh Winner:
NSA Leaker
Member Of The #Resistance pic.twitter.com/FQjSGMtlDq

— LeftyBollocks (@LeftyBollocks) June 5, 2017
Bernie Sanders: 'The momentum is with us' BBC (furzy)
Supreme Court agrees to decide major privacy case on cellphone data Reuters
How Corporations Have Bought Control of State Legislatures in the U.S. WhoWhatWhy
Auditors say Maryland election board put voters' personal data at risk Baltimore Sun (Katharine)
Interest rates, PMI services, Factory orders, ISM services Warren Mosler. Key section:
If rates go up when loan demand is strong enough so the borrowing continues, the added loan payments flow back to earnings for the lender, and govt. pays more interest, so it can all not only keep going but accelerate. However, if demand is weak, and rates go up as they did late last year due to anticipation of Fed hikes, borrowing and spending can decelerate, as per the charts:
Black Injustice Tipping Point
Fire and Charge the Officers who Killed Desmond Phillips. This made me realize that Trump-related petitions are crowding out ones like this, at least in terms of coverage on the logical suspect websites.

Las Vegas police officer will be charged in chokehold death of an unarmed black man Los Angeles Times

The Myth of the Kindly General Lee Atlantic
Trial Will Decide if ABC News Sullied a Company With 'Pink Slime' New York Times
Dish Hit With Record $280 Million Fine for Illegal Robocalls Blooomberg
Exclusive Test Data: Many Colleges Fail to Improve Critical-Thinking Skills Wall Street Journal. Not a surprise to NC readers. They aren't supposed to!
It Starts: Hiring Falls in San Francisco Bay Area, Says LinkedIn Wolf Richter (EM)
Slow Crash Harper's. An interview with Michael Hudson.
Class Warfare
The Robots are Coming! Robert Cringley (Glenn F)

The Democrats' 'Working-Class Problem' American Prospect (UserFriendly)

Under Trump, Worker Protections Are Viewed With New Skepticism New York Times
Antidote du jour. Craig C: "Barrett explores a tide pool on the Oregon Coast":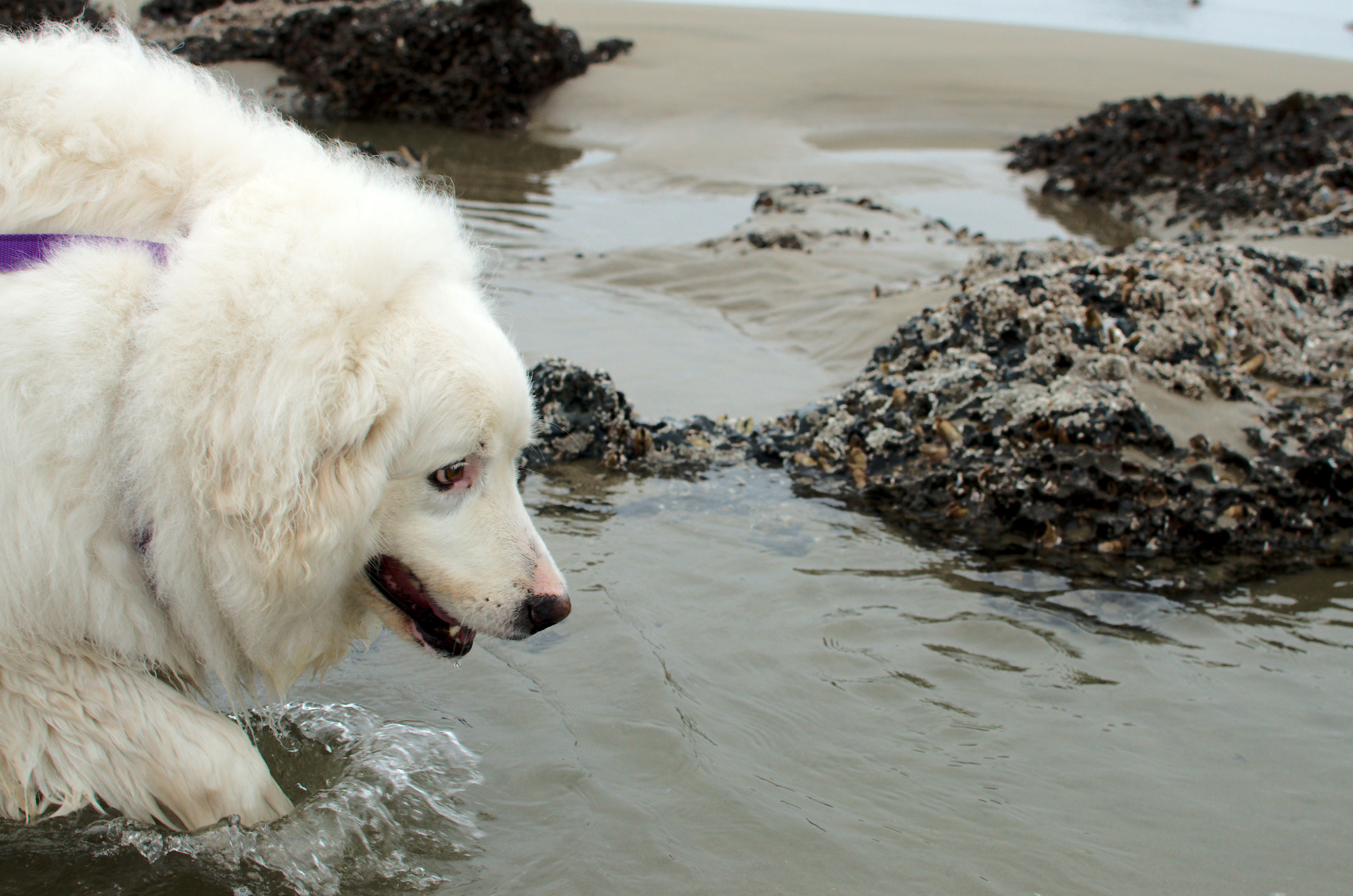 And a bonus antidote:
These awesome treehoppers look like thorns to blend into their surroundings.

(Photo: Oscar Blanco) pic.twitter.com/7slrIOWmjS

— Strange Animals (@Strange_Animals) May 9, 2017
See yesterday's Links and Antidote du Jour here.