Yes, It's Legal To Break Into A Hot Car To Rescue A Trapped Animal LAist
Queensland nature refuge celebrates birth of rare hairy nose wombat ABC Australia
Ancient European dog genomes reveal continuity since the Early Neolithic Nature
The End of Cash; The End of Freedom Ian Welsh (MR).
Seven charts that show how the developed world is losing its edge Martin Wolf, FT
In a win for automakers, House panel approves sweeping self-driving car proposal Business Insider
Google redesigns mobile search app with personalized 'feed' Reuters. Stupider and stupider.
U.S. flight security measures now include electronic device checks Montreal Gazette
Brexit
Tory feuds reveal a leadership contest is already under way New Statesman

London's Home Price Growth Has Flatlined. What Happens Next? Bloomberg. Uh oh….
French court refers 'right to be forgotten' dispute to top EU court Reuters
Spain's 'secret credit card banker' Blesa found shot dead BBC
Syraqistan
Trump ends covert CIA program to arm anti-Assad rebels in Syria, a move sought by Moscow WaPo. Because it's been so successful… Do note the qualifier in the lead: "President Trump has decided to end the CIA's covert program to arm and train Syrian rebels…."

Qatar Warms Up to Iran on Natural Gas Bloomberg
U.S. Lawmakers Seek to Criminally Outlaw Support for Boycott Campaign Against Israel The Intercept. Crazypants.
Netanyahu: EU will 'shrivel and disappear' if no change in attitude toward Israel Politico and Hot Mic Catches a Fiery Bibi in Budapest Foreign Policy
North Korea
South Korea's Moon sets goal of nuclear deal with North by 2020 Nikkei Asian Review

North Korea defector returns home calling South 'capitalist hell' Deutsche Welle
China
Mnuchin and Ross talk tough to China over trade deficit FT

Top Destinations for Wealthy Chinese Looking to Move Abroad Revealed Jing Daily (Re Silc).
Health Care
* * *

* * *
New Cold War
Trump Transition
A spat between liberals and the left:
Sentences to ponder from the Dirtbag Left Marginal Revolution. Chapo Trap House podcast provokes liberal pearl-clutching at TNR. To wit–
The Dirtbag Left and the Problem of Dominance Politics Jeet Heer, TNR. Worthy of comparison to the late David Broder's "foul-mouthed, vituperative bloggers on the left" (2006). Clue stick: "Bend the knee" (in "sentences of ponder" above) is most definitely a Game of Throne's reference; Heer spends a whole paragraph wondering whether it is or not.
Politics is a Contest of Domination Current Affairs.  Response to Heer.
Liberalism and the politics of passive-aggression Carl Beijer. Response to Heer.
Class Warfare
One of the most common questions in American small talk is considered rude in much of the world Quartz
End of the Line? As Vermonters Cut the Cord, Rural Phone Customers Hear Static Seven Days (Re Silc).
'Game of Thrones' Bosses Reteam With HBO for War Drama 'Confederate' Hollywood Reporter
A despot in disguise: one man's mission to rip up democracy George Monbiot, Guardian (Re Silc). James McGill Buchanan.
Why Canada Is Able to Do Things Better The Atlantic
Antidote du jour: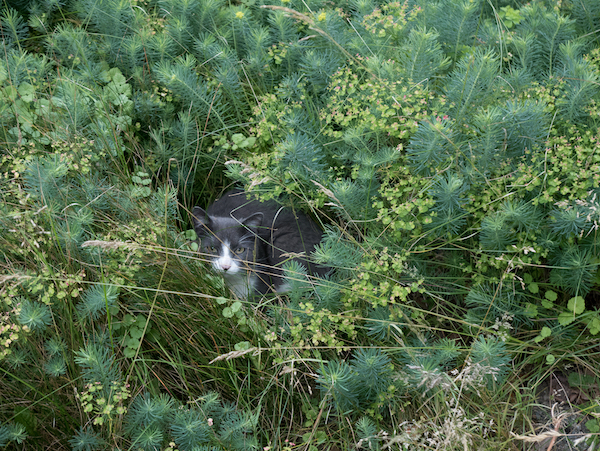 See yesterday's Links and Antidote du Jour here.