Natwest train their customers to be bad at security. Ben Goldacre (Richard Smith).
Bitcoin on track to topple global economy in five months Macrobusiness. Useful aggregation. "If something cannot go on forever, it will stop."
Bitcoin feeding frenzy being fuelled by 15x leverage, says exchange FT. "Supply from Chinese bitcoin miners and a few early holders." Hmm.
Why bitcoin fever is a bubble waiting to burst South China Morning Post. "Fiat currencies do have an inherent value. The US dollar, for example, has value because the US government insists that Americans must pay their taxes in US dollars." Boom.
Bitcoin futures are about to go live, and they could change the game for cryptocurrencies Business Insider
Putting a price on Bitcoin The Economist
Fired Tech Workers Turn to Chatbots for Counseling Bloomberg
US economy faces a painful comedown from its 'sugar high' Larry Summers, FT
Tech's new D.C. partner: Charles Koch Politico
Inside Oracle's cloak-and-dagger political war with Google Recode
Power Failure: How utilities across the U.S. changed the rules to make big bets with your money Post and Courier
Net Neutrality
Time to release the internet from the free market – and make it a basic right Guardian
Brexit
Six months on, Grenfell Tower fire survivors are left demanding answers Guardian
The Corbyn Doctrine Jeremy Corybn, Jacobin
17 Oligarchs Who Are Shaping Eastern Europe OstPol. They seem nice.
Syraqistan
India
The Daily Fix: Worries about the safety of bank deposits may further erode the economy of trust The Scroll (J-LS).

Has Caste Discrimination Followed Indians Overseas? The Diplomat
China?
Sri Lanka hands over Hambantota Port to Chinese company on a 99-year lease The Scroll

China street scene. Rolls Royce in front of hammer-and-sickle billboard promoting Xi thought. Rolls hit by another car and reportedly tells driver, "Sell your home." : https://t.co/mwhZqE8w4S pic.twitter.com/tFPpYbKxKk

— Chris Buckley 储百亮 (@ChuBailiang) December 10, 2017

Recycling Chaos In U.S. As China Bans 'Foreign Waste' NPR (Re Silc). Oh, great. More out-of-state waste for Maine's landfills.
Trump Transition
Congress Buys a Little More Time for Childrens' Health Insurance Program Bloomberg

Shutting Down The Government Over DACA Is A Risky Bet For Democrats Politico

Pentagon Announces First-Ever Audit Of The Department Of Defense NPR
Tax "Reform"
Health Care
New Cold War
Tillerson: Biggest Snag in U.S.-Russia Relations is Ukraine, Not Election Meddling Foreign Policy

The Nuke 'Treaty That Ended the Cold War' is Unraveling Scott Ritter, The American Conservative

U.S. Demands NATO Action on Russian Missiles Der Spiegel
Democrats in Disarray
DNC Unity Reform Commission Takes a Whack at Superdelegates The Intercept. Why should superdelegates exist at all?

Why Democrats win even if they lose in Alabama Politico. Winning by losing might work when you're playing 11-dimensional chess. I think a win is a win and a loss is a loss. Ideally, parties display adaptability after losing. But not if they won't recognize their losses.

Schiff: Republicans using Mueller team firings to discredit institutions The Hill. Schiff: "I think this president, in astonishing speed, has remade the Republican Party in his own deeply flawed image, and that will be ruinous to the Republican Party." Liberal Democrats just can't let go of the seemingly sincere belief that there are (or were (or will be)) reliable Republican interlocutors to be had. It's like our decades-long quest for the mythical "moderates" in the Middle East, which also goes all the way back to Reagan. I mean, who are these flawless Republicans? Denny Hastert? George W. Bush? Ronald Reagan? Eisenhower, maybe. But that was a very long time ago.
Sex in Politics… Not
Guillotine Watch
Woman threw a tantrum after they wouldn't give her more champagne on a plane, and had to pay $5,871 for causing an emergency landing Business Insider
Class Warfare
Artisans Produce Up To 60 Percent Of Our Apparel — So Why Don't We Talk About Them More? Fashionista (J-LS).
AI is now so complex its creators can't trust why it makes decisions Guardian (DL). Unsurprising. If you regard that as broken, then AI is broken by design.
Deep Learning is not the AI future LinkedIn (DL). From August, still important. "For many tasks, Deep Learning AI is or will become illegal, not compliant."
A Log Splitting Device Designed for… Children? Core 77 (Re Silc). Re Silc: "I saw an eight-year-old boy and his nine-year-old sister helping dad field dress a deer a week ago. I bet they can use a chain saw too NOW."
Antidote du jour (via):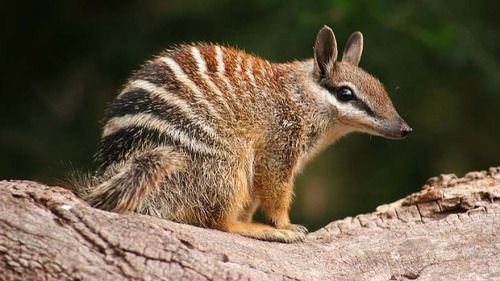 See yesterday's Links and Antidote du Jour here.