By Lambert Strether of Corrente.
Politics
2020
"Biden to be keynote speaker at House Democratic retreat" [Politico]. "The former vice president has recently returned to the spotlight as he embarks on a nationwide tour for his new book, which discusses his decision not to run for president in 2016 after the death of his son Beau." Loveable Joe Biden, still milking his son's death for political gain.

"Joe Kennedy Talked Tough About the Opioid Crisis, But Gives Pharma Firms a Pass" [The Intercept]. "[Kennedy's] most consequential action as a federal legislator, meanwhile, was to push a bill that gave the opioid industry a shot at watering down prescription guidelines first implemented by the Obama administration…. As we reported in 2016, Kennedy helped sponsor legislation backed by the drug industry that will provide a second shot at revamping the [the voluntary opioid prescribing guidelines created during the Obama administration through the Centers for Disease Control]. Under the bill, which Kennedy cosponsored with two Republicans, Pete Olson of Texas and Susan Brooks of Indiana, industry representatives will likely have a seat at the table at an inter-agency effort to potentially unravel the guidelines, which discourage opioids for minor and chronic pain issues." See, it's bipartisan!

"A 'Blue' Florida? There Are No Quick Demographic Fixes for Democrats" [New York Times]. "The electoral effect of [the post-Maria Puerto Rican diaspora, and felons regaining the vote] dwindles after accounting for the relatively low turnout rates among these groups. More generally, even big demographic shifts that seem to favor Democrats could easily be swamped by other demographic shifts that do the opposite."
2018
"It's just one poll from one polling outlet (albeit one given an A+ rating for accuracy and sound methodology by FiveThirtyEight). But for Democrats already concerned about the love shown the president in snap polls following last night's State of the Union address, the first 2018 national survey from Monmouth University lands like a punch in the mouth" [New York Magazine (Re Silc)]. "[Trump's] December job approval rating, at 32 percent, was his lowest since taking office, according to Monmouth's temperature readings. Now it has bounced up to 42 percent….Worst of all for Dems, a 15-point advantage in the generic congressional ballot in December (51/36) is now down to two points (47/45). This equals the smallest Democratic advantage in any poll since the beginning of the current election cycle." Nine months is a long time in politics.

"How unpopular is Donald Trump?" [FiveThirtyEight]. Charts comparing Trump's popularity ratings with past Presidents.

"Just about everyone who follows politics closely knows that while there may well be a Democratic wave building, the Republican-friendly Senate map is an imposing bulwark that may protect the GOP against all but the biggest of tsunamis" [Charles Cook, Cook Political Report]. "This year, there are 10 Democratic Senate seats up in states that President Trump carried—including five that Trump won by at least 19 points—while there is only a single GOP seat, Dean Heller's, in a state that Hillary Clinton carried in 2016. Other than that, Republicans have to worry about their retirement-created open seats in Arizona and Tennessee…. From my vantage point, I see the best single shot for Republicans as being in Florida, with two-term GOP Gov. Rick Scott taking on third-term Democratic incumbent Bill Nelson. … The second-most-vulnerable Democratic seat is that of second-term Sen. Claire McCaskill in Missouri."

"The Districts That Will Determine the Next House Majority" [Larry J. Sabato's Crystal Ball]. " In sketching out a potential path to a bare Democratic House majority of 218 seats out of 435, we found that in all likelihood the Democrats will need to win similar numbers of Republican-held seats won by Hillary Clinton as well as by Donald Trump in the last presidential election. Clinton-won districts are not enough on their own.

— It is hard to construct a Democratic majority without the party netting several seats from California, and Democrats also likely need to win at least multiple seats apiece in New Jersey, New York, and Pennsylvania, where a new district map may be in the offing.

— The growing number of Republican-held open seats may allow the Democrats to net a third or more of the seats they need to win the House from districts that don't have an incumbent. But as we've previously said, the majority of Democratic gains will have to come from beating incumbents, unless considerably more Republican incumbents retire from vulnerable seats.

Here is the same material in the form of a tweetstorm:

1. A thread: Let's go through my district by district piece on the House today – https://t.co/nDV1P5TuPT

— Kyle Kondik (@kkondik) February 1, 2018

"Democrats Gain Momentum in Midterms Fundraising Race" [Bloomberg]. "Democrats raised more money than Republicans in 2017 in some key midterm congressional districts, even as the Republican National Committee leveraged the power of the presidency to collect twice as much as its Democratic counterpart." Headline a touch misleading, no?
New Cold War
"Vote to unveil FISA memo delivers Congress intelligence oversight win" [Jonathan Turley, The Hill]. "What is interesting is that most people have no idea what is in the [Nunes "memo" document, but everyone is on the edges of their seats with its impending release…. [R]egardless of the content of the memo, the act of defiance [by Nunes] under this rule has ["Rule X"] been too long in coming…. Moreover, the subject is precisely the area where civil libertarians have long asked for action: the Foreign Intelligence Surveillance Act. Its 'secret court' was structured to circumvent the Fourth Amendment's probable cause standard for searches and seizures (it was replaced by probable cause to believe someone might be a 'foreign agent,' which is broadly defined). The ease of getting FISA orders has resulted in a record of tens of thousands of applications with only a couple denials in the history of the act…. Now, some members of Congress believe that the FBI abused FISA to launch a national security investigation with little real evidence. That is exactly what civil libertarians have argued for decades with no response from Congress."

"The Daily 202: Why Trump is so eager to release the Nunes memo" [WaPo]. "It's going to be very hard for members of the intelligence community and Democrats to push back on the information in the memo after it comes out because doing so would require the disclosure of even more sensitive information about sources and methods."

"Sans Collusion, Obstruction Charge Wouldn't Topple Trump" [RealClearPolitics]. "Unless the special prosecutor can prove Trump and his inner circle conspired with the Russian government to defeat Hillary Clinton, it is highly unlikely Republicans on Capitol Hill will sacrifice their president for trying to quash an investigation of a non-existent crime. The same is also true if Mueller concludes Trump obstructed justice to protect someone else — like former National Security Adviser Michael Flynn. Republicans won't remove Donald Trump from office for that offense…. After all, without proof of collusion, the president has a strong argument: How can he obstruct justice by blocking the investigation of a crime that he never committed? This defense might not convince a legal scholar like Jeffrey Toobin, but the argument is strong enough to satisfy most Republicans in Congress because they know their only chance to stay in office and keep their majorities is to stick with Trump. Lucky for the president, for now that's good enough for him to keep his job."
Realignment and Legitimacy
"What It's Like to Be Rolodexed: One Candidate's Journey Into the Reality of Political Fundraising" [Paul Perry, The Intercept]. Former PA-07 candidate on how the DCCC operates: "In two short weeks at the very outset of my campaign, they directed me to raise $200,000. I failed their first Rolodex test, but pressed on into the third quarter nonetheless. As the campaign dragged on and their sense of the weakness of the field and my campaign gathering strength, my finance director started getting more calls from their finance people. They wanted weekly numbers, down to the number of hours I had spent on the phone with donors each week, how much money I had raised on a weekly and daily basis, and even average contribution estimates. I went back and forth with my team about how much to play ball with them considering they weren't doing much for us." And they wonder why they lost.

"How Democrats Can Mobilize Millions of Non-Voters" [The Nation]. "A much more worthwhile enterprise [than focusing on Trump voters] would be to examine non-voters—the people who don't show up to vote, but exist in such large numbers they could upend American politics instantly if they decided to get involved. There are persistent non-voters, who just never participate, and also a fascinating bloc of people who voted for Obama but stayed at home in 2016. These individuals, disproportionately young, low-income people of color, have important implications for the future. So what do they want, and what would it take for them to get involved?" Lol. Who wants to "upend American politics"?
Stats Watch
Purchasing Managers' Manufacturing Index, January 2018: "near a 3-year high and unchanged from the mid-month flash and up 4 tenths from December" [Econoday]. "New orders rose at their best rate in a year with export orders at a year-and-a-half high. Production is also at a year high and there are signs of capacity pressures including longer lead times, rising backlogs and higher selling prices. Confidence among the sample is described as 'robust.'"
Institute For Supply Management Manufacturing Index, January 2018: "Overheating has to be the concern of ISM's manufacturing sample where the January index came in at 59.1, a level held down by a slowing in employment which may signal that the sample can't find enough people to keep up production" [Econoday]. "New orders just keep pouring in…. Employment is the weak link in the January report, slowing nearly 4 points to what however is still 54.2 to indicate a solid monthly net increase in the sample's staffing. This report has been sending loud signals of sharp acceleration for the last year, and acceleration is now beginning to take hold in government data, at least in some of the data most notably factory orders and shipments."
Productivity and Costs, Q4 2017 (Preliminary): "Fourth-quarter output did rise at a 3.2 percent annualized rate compared to the prior quarter, but it took 3.3 percent more hours to accomplish the increase" [Econoday]. "For productivity this is no improvement at all, falling 0.1 percent and near the bottom end of Econoday's forecast range. Compensation rose 1.8 percent which, relative to productivity, makes for a 2.0 percent rise in unit labor costs which is the high end of expectations…. Costs may be up but worker compensation, when adusted for inflation, actually fell at a 1.8 percent rate compared to the prior quarter. This is the latest bad news on wages and helps explain Monday's decline in the savings rate and may well explain what could be another jump in credit-card use in next week's consumer credit report." But: "A simple summary of the headlines for this release is that productivity contracted while the labor costs grew. However, year-over-year analysis show equal growth" [Econintersect], "The problem really is that economists only understand money flows – and how they got into measuring productivity is beyond my comprehension. This is an extremely nuanced calculation which is never totally accurate as you are shifting technology or methods. … Now the spoiler today is likely logistics – as robotics mean that one can produce a product literally anywhere in the world (so labor cost is no longer the prime factor – although pollution is and many processes are inherently dirty). Logistics becomes the primary element which means manufacturing is coming back to the USA." And: "At the end of the day, it is important to keep in mind that productivity gains actually compete with rising wages and labor costs. If total output from companies rises more than wages, then productivity is counted as being higher. If wages and labor costs increase more than total output, then productivity drifts lower. Now we just have to see what the impact will be from all the wage hikes and bonuses announced after corporate tax reform. This could create a more volatile theme around productivity and unit labor costs for much or all of 2018 and even into 2019" [247 Wall Street].
Jobless Claims, week of January 27, 2018: "After a period of volatility, jobless claims may be settling down" [Econoday]. "Today's results help confirm the health of the labor market, specifically the low level of layoffs, going into tomorrow's employment report for January."
Construction Spending, December 2017: "Construction ended a modest year on a strong note" [Econoday]. "The housing side of this report is positive but needs to accelerate even further to feed supply to what has been a housing sector starved of new homes and condos."
Bloomberg Consumer Comfort Index, January 28, 2018: "continues to press to new highs" [Econoday].
Capital Spending: "Research by Industrial Reports, Inc. shows combined U.S. and Canadian planned capital spending fell 25 percent in January compared to December. January spending for the two nations totaled $39.76 billion compared to December's $53.58 billion. The research organization reported 263 planned U.S. and Canadian projects in January" [Industrial Reports]. "Planned U.S. project spending was off by 12 percent in January with $31.29 billion in planned investment compared to the December total of $35.66 billion."
Shipping: "The U.S. trucking market may be even tighter than some market-wide measures suggest. New results from several truckload businesses show strong gains in operating profits and revenues that were boosted by double-digit surges in freight rates" [Wall Street Journal]. "Demand, which is measured in "freight ton-kilometers," or one ton of freight flown one kilometer, had been strong for most of the year. Unlike 2010, when the gains that came amid the recovery from the financial crisis and recession quickly dissipated, the increases in 2017 should extend through 2018, the global airline trade group predicted—though the gains will not be nearly as strong as last year's…. The air freight sector boomed in 2017 as a synchronized global recovery triggered demand for manufactured exports to help companies quickly restock their inventories. The mode also benefitted from the beginnings of an expected multi-year expansion in cross-border e-commerce deliveries."
Shipping: "The ship tech bubble debate" [Splash 247]. "I think we are seeing a healthy increase in the development of tech in shipping, driven by the availability of data, but a bubble? No. In shipping we've been used to a few companies driving design and operational innovation. Compared to other sectors supplier choice has been limited, mainly due to the high capital costs of the type of innovation we have looked for – new vessel designs, propulsion systems, or operational tools (such as digital navigation) to name a few. The fact we are seeing new entrants who are more data focused is a good thing. Arguing that these companies 'don't know shipping' and are 'creating a bubble', overlooks the fact that shipping needs this expertise, and we're unlikely to supply it from within our own ranks."
Shipping: "Global air growth climbed 9 percent in 2017; best year since 2010, IATA says" [DC Velocity].
Infrastructure: "$1.5 trillion infrastructure plan touted by Trump with no clear way to pay for it" [Logistics Management]. "In a major change, ATA is publicly backing a nickel a gallon increase per year over four years to help pay for the Build America Fund. The fee would be indexed to both inflation and improvements in fuel efficiency, with a 5 percent annual cap. ATA estimates the Build America Fund would generate $340 billion in new revenue over the first 10 years." The Chamber of Commerce also backs a 5-cent per year increase in the federal gasoline tax. Awesome! A regressive tax on working people!
Infrastructure: "The freight and logistics world is giving a chilly reception so far to the outlines of President Donald Trump's infrastructure investment program. Groups including truckers, port operators and highway planners say they're happy with the president's goal of spending $1.5 trillion on roads, bridges and other transportation projects, but…. the lack of funding details in Mr. Trump's State of the Union speech leaves many wary that longstanding divisions will get in the way of the plan" [Wall Street Journal]. "Administration officials have said they plan to contribute $200 billion in federal money to lure more private and state investment." That's not very much!
Infrastructure: "Lots to keep track in the pending U.S. infrastructure debate, says former DOT head Burnley" [Logistics Management]. "'The way in which we are going about that is contentious,' [James Burnley, a partner at Washington, D.C.-based law firm Venable LLP and former Secretary of Transportation under the late President Ronald Reagan] explained. 'I hope we don't end up with a sharp partisan divide and that Congress can come to a consensus, but we may be able to get an infrastructure bill that broadly meets the president's goals, even if the democrats refuse to work on bipartisan legislation. I say that because of how things went with tax reform, but I think it is at least likely that some democrats will support ultimately what Congress decides to do…and much more likely that they will cooperate in the process.'"
The Bezzle: "Tensions over price-fixing allegations are boiling over in U.S. poultry supply chains. Sysco Corp. and US Foods Holding Corp. , two of the country's largest food distributors are suing big suppliers including Tyson Foods Inc. and Sanderson Farms Inc.,…., charging they conspired to manipulate wholesale prices" [Wall Street Journal]. "The complaints are the latest in a string of lawsuits and probes involving the companies that control the U.S. chicken industry, which produces about 41 billion pounds of meat annually for grocery stores, restaurants, and overseas buyers. The suits come as more companies across a range of industries use of data services to get a better grip on the direction of markets. In this case, the food distributors say wholesalers have been using information services to help them manipulate supplies and prices. Those prices have been rising even as demand for poultry grows."
The Bezzle: "Worries Grow That the Price of Bitcoin Is Being Propped Up" [New York Times]. "[Bitfinex's] Tether currency has been valuable to traders because it allows them to hold a stable token, tied to the value of the dollar, and move it quickly between virtual currency exchanges. But there is a downside. Because the identity of Tether holders is not always clear, the movement of the virtual token between exchanges — and across national borders — has raised concerns among lawyers about money laundering…. Tether has never produced a real audit, leading to suspicions that Bitfinex may be printing virtual money backed by nothing."
The Bezzle: "Now, the part that really irks crypto enthusiasts. Any time you divest your digital asset, it's a taxable event, even if you're buying something with it. For example, say you bought $50 worth of bitcoin and then, when it doubled, used it to buy something worth $100. You're on the hook for a $50 gain" [MarketWatch].
Tech: "The Latest Data Privacy Debacle" [New York Times]. "Since November, Strava has featured a global "heat map" showing where its users jogged or walked or otherwise traveled while the app was on. The map includes some three trillion GPS data points, covering more than 5 percent of the earth. Over the weekend, a number of security analysts showed that because many American military service members are Strava users, the map inadvertently reveals the locations of military bases and the movements of their personnel. Perhaps more alarming for the military, , as well as their supply and logistics routes." Here's an example:
DoD reviewing Strava's global heat map https://t.co/B66vHeNB6V pic.twitter.com/dIkfGRdxt8

— Navy Times (@NavyTimes) January 29, 2018
And here's the Strava map, if you want to play with it (though I imagine it's been "fixed" by now?
Mr. Market: "Alan Greenspan says there are two bubbles, in stocks and bonds" [MarketWatch]. "'We are dealing with a fiscally unstable long-term outlook in which inflation will take hold,' he said. 'In fact I was very much surprised that in the State of the Union message yesterday all those new initiatives were not funded and I think we're getting to the point now where the breakout is going to be on the inflation upside. The only question is when.'" Help me.
Five Horsemen: "Facebook and Microsoft break out to new highs" [Hat Tip, Jim Haygood].
Today's Fear & Greed Index: 61 Extreme Greed (previous close: 62, Extreme Greed) [CNN]. One week ago: 78 (Extreme Greed). (0 is Extreme Fear; 100 is Extreme Greed. Last updated Jan 31 at 4:20pm.
Gaia
"The messy biological basis of culture" [Nature]. "In his bold and important book The Strange Order of Things, neuroscientist Antonio Damasio… suggests that our hard-wired drives, urges, compulsions, impulses and automatic responses, such as hunger, desire and pain, originate from "subjective experiences of the momentary state of homeostasis" — that is, the body's routine, humdrum regulation of its visceral function. He argues that there is an organic dialogue between this biological process and the feelings that arise from our continuous scrutiny of it. That diverse penumbra of feelings and impulses, in turn, continuously infuses conscious thought and, ultimately, drives human behaviour. Human nature is thus distilled from a delicate and protracted negotiation between the beating drums of instinct, shaped by core biological functions, and the attempts of conscious minds to negotiate culturally appropriate outcomes of its mandates."
Health
"Here's what we actually know about the Amazon, Berkshire and J.P. Morgan health initiative (hint: very little)" [MarketWatch]. "The U.S. health care system pits private sector companies in price negotiations with various health care providers, resulting in higher prices than are paid by federal programs like Medicaid and Medicare." Wait, what?
"A Better Way to Disrupt Health Care" [The Editors, Bloomberg]. Swell. Disruption.
Neoliberal Epidemics
"The Psychology of Inequality" [The New Yorker]. "Feeling poor, meanwhile, has consequences that go well beyond feeling. People who see themselves as poor make different decisions, and, generally, worse ones. Consider gambling. Spending two bucks on a Powerball ticket, which has roughly a one-in-three-hundred-million chance of paying out, is never a good bet. It's especially ill-advised for those struggling to make ends meet. Yet low-income Americans buy a disproportionate share of lottery tickets, so much so that the whole enterprise is sometimes referred to as a 'tax on the poor.'"
Guillotine Watch
I wonder if this food actually tastes good:s
We tried the secret menu at a Wall Street steakhouse that features a $100 grilled cheese pic.twitter.com/MFVdECQyeu

— Business Insider (@businessinsider) February 1, 2018
Class Warfare
"Prevalence of Obesity Among Adults, by Household Income and Education — United States, 2011–2014" [Centers for Disease Control and Prevention]. "During 2011–2014, the age-adjusted prevalence of obesity among adults was lower in the highest income group (31.2%) than the other groups (40.8% [>130% to ≤350%] and 39.0% [≤130%]). The age-adjusted prevalence of obesity among college graduates was lower (27.8%) than among those with some college (40.6%) and those who were high school graduates or less (40.0%). The patterns were not consistent across all sex and racial/Hispanic origin subgroups."
"Smaller farms that struggle the most to make ends meet are also the ones that are least likely to receive government support from the farm bill, a new report shows. But even farmers on the lower end of the economic scale are doing better than rural Americans overall, the report says" [Daily Yonder]."One half to three-quarters of smaller family farmers are currently experiencing serious financial risks, according to the report from USDA's Economic Research Service Only about a third of middle-sized farms are in financial trouble (defined as having an operating margin of less than 10%). For large farms, 42% were at financial risk. Overall, net farm income is at a five-year low. Projected net income for 2017 is only 49% of the peak earnings year from 2013, when income came to $123.8 billion."
News of the Wired
"Sleep and Mortality: A Population-Based 22-Year Follow-Up Study" [Fermat's Library]. N = 21,268 twins. "Conclusions: Our results show complicated associations between sleep and mortality, with increased risk in short and long sleep.
Indeed:
If HackerNews was BuilderNews. pic.twitter.com/xxsfRnPML3

— Citizen of Nowhere (@wfaler) January 28, 2018
"Exclusive: Mattis seeking to ban cell phones from Pentagon" [CNN]. Sure, but why stop there?
* * *
Readers, feel free to contact me at lambert [UNDERSCORE] strether [DOT] corrente [AT] yahoo [DOT] com, with (a) links, and even better (b) sources I should curate regularly, (c) how to send me a check if you are allergic to PayPal, and (d) to find out how to send me images of plants. Vegetables are fine! Fungi are deemed to be honorary plants! If you want your handle to appear as a credit, please place it at the start of your mail in parentheses: (thus). Otherwise, I will anonymize by using your initials. See the previous Water Cooler (with plant) here. Today's plant (Yousef Espanioly):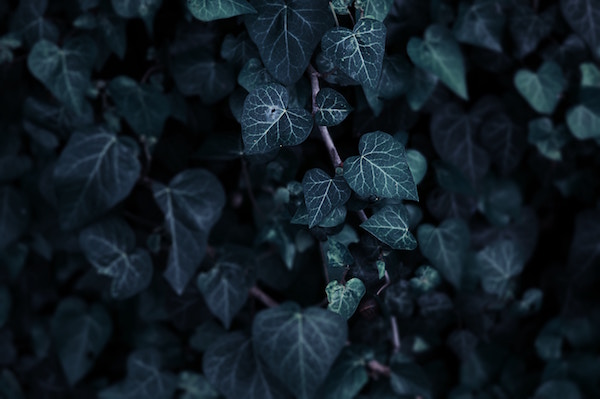 * * *
Readers: Water Cooler is a standalone entity not covered by the NC fundraiser. So do feel free to use the dropdown and click the hat to make a contribution today or any day. Here is why: Regular positive feedback both makes me feel good and lets me know I'm on the right track with coverage. When I get no donations for five or ten days I get worried. More tangibly, a constant trickle of small donations helps me with expenses, and I factor that trickle in when setting fundraising goals. So if you see something you especially appreciate, do feel free to click the hat!
[Readers, I have successfully fiddled with PayPal, and the hat is back! –lambert]