An aquarium accident may have given this crayfish the DNA to take over the world Science
Models Coming into Agreement on Widespread Effects of Arctic Sea Ice Loss Weather Underground
Stocks crumble in vicious sell-off as 'goldilocks' trade unravels Reuters
Dealing with Stock Market's Moments of Terror Safal Niveshak (Barry Ritholtz). With handy chart.
What on Earth Happened to Stocks? Here's Where to Cast the Blame Bloomberg
Why An Economic Acceleration Is Slamming the Markets WSJ
Shorting volatility: its role in the stocks sell-off FT
Moving Pieces Tim Duy's Fed Watch
Market Update Calculated Risk
Why a Dip in Asset Prices Might Be a Good Thing Tyler Cowen, Bloomberg
As Bitcoin Bubble Loses Air, Frauds and Flaws Rise to Surface NYT
Sex, Drugs, and Bitcoin: How Much Illegal Activity Is Financed Through Cryptocurrencies? SSRN
Head of BIS calls for clampdown on bitcoin FT
Money and trust: lessons from the 1620s for money in the digital age Bank of International Settlements
SpaceX nears launch of Falcon Heavy, facing a changing market for heavy-lift rockets LA Times (KW).
Brexit
Ireland border 'fudge' threatens to pull apart Brexit talks FT
Syraqistan
What the Turkish Invasion Means for Syria Der Spiegel

Arab Neoconservatives And Peace In The Persian Gulf Lobe Log (Re Silc).
China
China's ageing population is creating a new debt crisis for Beijing as pension shortfall widens South China Morning Post
India
The Government's Previous Health Insurance Schemes Failed. Why Should the New One Work? The Wire
New Cold War
* * *
Trump Transition
GOP to play hardball with Dems on funding bill The Hill

Public health workers find surprise cuts in paychecks Politico

At Republican Retreat, Protest Power Was on Display as Progressives Eye Midterm Elections The Intercept (Re Silc).
Guest Post: Stephanie Kelton Introduces A New Candidate For Congress Down with Tyranny
State official wants study of government 'jobs for all' Honolulu Star-Advertiser
Health Care
Nursing homes sedate residents with dementia by misusing antipsychotic drugs, report finds CNN. Ka-ching.

After approving Medicaid work requirements, Trump's HHS aims for lifetime coverage limits McClatchy

Newest GOP stopgap includes Medicare extenders, DSH delays, health centers funding Modern Health
Our Famously Free Press
Meredith in a hurry to take down Time Inc. signage Page Six

What the hell is going on at Newsweek? The Outline

Robert Parry: When 'Independent' Journalism Meant Something The American Conservative
Imperial Collapse Watch
"We are the death merchant of the world": Ex-Bush official Lawrence Wilkerson condemns military-industrial complex Salon

Meet the Believers: The Afghanistan War's US Commanders are Ready For a Reboot DefenseOne

The Pentagon's 'Logistics Agency' Lost Track of More Than $800 Million New York Magazine (Re Silc).
Useful Only for Scrap Paper LRB. Michelangelo's drawings.
The #MeToo conversation is making people uncomfortable. That's okay. Vox
Antidote du jour (via):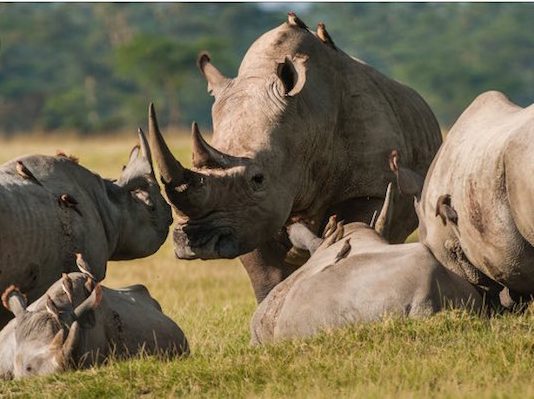 See yesterday's Links and Antidote du Jour here.