By Lambert Strether of Corrente.
Trade
"President Donald Trump tasked Republican lawmakers on Wednesday with finding a way to crack down on Chinese telecom giant ZTE that doesn't limit his negotiating power with China. Trump didn't offer a specific legislative alternative during a White House meeting on the issue but seemed to signal the administration would accept barring ZTE from business with the federal government if the firm is allowed to operate in the U.S. commercial market, Senate Majority Whip John Cornyn said" [Politico].
Politics
2020
"2020 DNC Host Finalists Narrow to 3 Cities" [Governing]. (DNC = Democratic National Convention.)Houston, Milwaukee, Miami. "Cities culled from the list were Atlanta, Birmingham, New York City and San Francisco." Denver withdrew. You can forget about Milwaukee. The Democrats are never going to visit Wisconsin, ever.

"Sanders: Stop the Separation of Immigrant Children and Families" [Bernie]. April 4, 2016.
2018
"Michael Bloomberg: Why I'm Supporting Democrats in 2018" [Bloomberg]. "As we approach the 2018 midterms, it's critical that we elect people who will lead in ways that this Congress won't — both by seeking to legislate in a bipartisan way, and by upholding the checks and balances that the Founding Fathers set up to safeguard ethics, prevent the abuse of power, and preserve the rule of law. And so this fall, I'm going to support Democrats in their efforts to win control of the House." Wait. He's not even a real Democrat.

"Democratic candidates vow to dump Pelosi" [Politico]. "A trend that started in earnest with Rep. Conor Lamb (D-Pa.), who won a special election deep in Trump country, has spread rapidly to encompass a growing cadre of candidates — many in must-win districts for Democrats — that threatens Pelosi's nearly sixteen-year grip on the party's leadership." I think by "must-win" we mean Blue Dogs? Yep: "Eleven of the candidates already are on the Democratic Congressional Campaign Committee's "Red to Blue" program, a list of top-tier candidates in highly targeted races." So Pelosi would be hoist on the petard of refusing to expand the Democrat electoral base.

WV-03: "WV-03: Why a District Trump Won by 50 Points Is at Risk for GOP" [Cook Political Report]. "A coal country district that voted 73 percent to 23 percent for President Trump might sound like mission impossible for Democrats. Yet this race could turn out be one of the wildest of the cycle. A new Monmouth University poll shows Trump-voting Democratic state Sen. Richard Ojeda leading state Del. Carol Miller 43 percent to 41 percent for the seat Rep. Evan Jenkins vacated to run unsuccessfully for Senate." Note that Cook suppresses any mention of policy, mentioning only Ojeda's (positive) role in the teacher's strike, and focuses extensively on Ojeda's military background and general bad-assery, in keeping with the Democrat Party's increasing candidate militarization (i.e., it's not just the CIA).

NY-14: "If You Want to Be Speaker, Mr. Crowley, Don't Take Voters for Granted" [Editorial Board, New York Times]. "This is the second primary debate in which Mr. Crowley was a no-show. A spokeswoman for Mr. Crowley said he had scheduling conflicts that wouldn't allow him to attend the two debates, inevitably leaving voters to wonder — what are we, chopped liver?"

* * *

So you don't have to…

"The Bipartisan Backlash That Spurred Trump's Reversal on Family Separations" [Governing]. "Facing intense pressure — including from state and local officials of his own party — President Trump signed an executive order on Wednesday that ends the practice of separating children from their families at the border…. GOP Govs. Charlie Baker of Massachusetts and Larry Hogan of Maryland each announced this week that they would withdraw troops from the border. [On troops at the border, see here.] Other Republican governors, including Bruce Rauner of Illinois, Kim Reynolds of Iowa, Chris Sununu of New Hampshire and Pete Ricketts of Nebraska, also expressed varying levels of opposition… On the Democratic side, the governors of Colorado and New Jersey signed executive orders this week barring any state funds from being used for programs that separate families…. The actions that were taken by the governors were largely symbolic…. Still, the bipartisan rebuke from governors was loud enough — along with condemnation from members of Congress, the religious community and others — for Trump to make a rare policy reversal."

"Trump Backed Down, But the Crisis at the Border Is Far From Over" [Time]. Check out the cover. Personally, I thought "Maddow Wept" was the market top, but no doubt the issue will continue through the mid-terms, with no solution on offer, legislative or otherwise. It will be interesting to see if and when Maddow returns to Russia! Russia! Russia!; her pivot was executed with remarkable efficiency. Perhaps in September, as the Mueller report is released when the election season really begins.

"Border Patrol will stop referring migrant parents who cross into the U.S. illegally with children for prosecution, official says" [WaPo]. "The U.S. Border Patrol will no longer refer migrant parents who cross into the United States illegally with children to federal courthouses to face criminal charges, a senior U.S. Customs and Border Protection official told The Washington Post on Thursday."

"Melania Trump visits with immigrant children at Texas border" [The Hill]. "The shelter currently houses about 60 kids, ages 5 to 17, from Central America. Six of the children were separated from parents, and the rest arrived as unaccompanied minors, according to a senior administration official…. The administration has not set up a formal process to reunite the more than 2,300 children in detention facilities with their families."

"Ryan Doesn't Know If House Republicans Can Pass Any Immigration Bill" [Roll Call]. What, Paul Ryan can't deliver on legislation? Yes, that's why Trump went the Executive Order route [bangs head on desk].

"Forty Questions" [Harpers (DG)]. From 2017, still germane. "Before the immigration crisis was declared in the summer of 2014, minors were given approximately twelve months to find a lawyer before their first court hearing. But then, the Obama Administration created the "priority juvenile docket," which reduced that window to twenty-one days. In real terms, the priority docket grouped together the cases involving unaccompanied minors from Central America and moved them to the top of the list of pending cases. For the children involved, being at the top of the list was the least desirable outcome — it accelerated deportation proceedings by 94 percent." The post goes through the workings of that docket in detail.

"Violence keeps Central Americans coming to US despite Trump" [Associated Press]. "The rate of violent death in El Salvador is still higher than all countries suffering armed conflict except for Syria, with a murder rate of 99.7 per 100,000 inhabitants in 2016, according to the most recent global study by the Switzerland-based Small Arms Survey. The number of people displaced in the nation of 6.5 million by turf battles between the country's two biggest gangs, MS-13 and Barrio 18, skyrocketed last year to 296,000, according to the Norwegian Refugee Council. In neighboring Honduras, one of Latin America's poorest and most violent nations, adding to the sense of insecurity is the country's role as a major transit point for South American cocaine as well as the political turmoil and civil unrest that have followed hard-line President Juan Orlando Hernandez's re-election last November amid allegations he stole the vote." Of course, it's not like the United States was involved in picking a President for Honduras. Oh, wait… Or is involved in El Salvador in any way. Oh, wait…
2016 Post Mortem
"Obama cyber chief confirms 'stand down' order against Russian cyberattacks in summer 2016" [Michael Isikoff, Yahoo News]. "The view that the Obama administration failed to adequately piece together intelligence about the Russian campaign and develop a forceful response has clearly gained traction with the intelligence committee. Sen. Mark Warner, D-Va., the ranking Democrat on the panel, said in an opening statement that 'we were caught flat-footed at the outset and our collective response was inadequate to meet Russia's escalation.' … That conclusion was reinforced Wednesday by another witness, . She told the panel that she had been briefed as early as December 2015 about the hacking of the Democratic National Committee — long before senior DNC officials were aware of it — and that the intrusion had all the hallmarks of a Russian operation." OMG. OMG. OMG. "Reinforced" is doing rather a lot of work there, no?
Realignment and Legitimacy
The most disheartening comment thread I've read in quite some time:

"White Deaths Exceed Births in a Majority of U.S. States" – from @AppliedPopLab https://t.co/XUYilH8APh pic.twitter.com/jAZF8TUgex

— Pew Research Fact Tank (@FactTank) June 20, 2018

Handle this toxic material carefully, and refrain from commenting until you've had time to think. (I'd welcome some bright spots, frankly). From alert reader DG:

Well, Lambert, I don't know how to thank you for the Tweet (a platform I abstain from).

First, though, I suggest that you post figure 3, the individual states, for the commentariat. I can't explain, other than general weirdness, why Illinois, Wisconsin, Minnesota, and Iowa aren't in figure 3. But then, I can't quite figure out why Illinois and Wisconsin haven't been as touched by suicides and opioids. Relatively speaking. Maybe there is more work here. Maybe it is from eating so much dairy.

But Maine, Massachusetts, Florida, Oregon?

Figure 2 indicates that all groups are heading toward lower birthrates and that the white birthrate, which is below replacement rate, is stable there. That is the long-term demographic trend. Further: Hispanics arrive and family size gets smaller. Black birth rates are declining much like white birth rates.

As to the comments section, well, I've known Stanley Crouch for a while. His byword: Whenever Americans get near race, they go crazy.

Recommending a book: Jörg Rüpke, Pantheon: A New History of Roman Religion. Princeton University Press. He rethinks the idea of temple, cult, and religious rites. Fascinating.

Here is Figure 3, as DG requests:

Maine is easy; we were de-industrialized when the mills were shut down. These are deaths of despair, after we got stomped in the Crash. Now retail is shutting down.

UPDATE "Fight Trump's family separation policy. Don't lose your mind in the process." [The Week]. "The administration's critics are amply justified in their revulsion at its immigration policies. But it isn't strict adherence to consistent moral principle that is motivating the reaction to them. It is the selective application of moral principle to a situation that people sense or hope will prove to be politically advantageous."

UPDATE "The Deportation Machine Obama Built for President Trump" [The Nation]. From 2016, still germane: "In his first two years, newly appointed Director of the Office of Homeland Security Tom Ridge expanded the purview of his department to include an immigration enforcement plan that sought to achieve a "100% removal rate" of the undocumented population in the United States by seeing to the drafting of a document that came to shape the next 15 years, "ENDGAME Office of Detention and Removal Strategic Plan." … Instead of reversing that architecture and disavowing that plan, President Obama turbocharged it. To pay for the ballooning enforcement-first approach, the budget for immigration enforcement grew 300 percent from the resources given at the time of its founding under Bush to $18 billion annually, more than all other federal law-enforcement agencies' budget combined. Before the end of his first term in office, the Obama administration had taken a small program developed in George W. Bush's last days that aimed to turn local police into "force multipliers" and expanded it by about 3,600 percent." Looking for "norms"? I've gotchyer norms right here. Same was true for warrantless surveillance and financial regulation.

"How Identity, Not Issues, Explains the Partisan Divide" [Scientific American]. "To paraphrase anthropologist John Tooby, forming coalitions around policy questions is disastrous because it pits our modest urge for truth-seeking against our voracious appetite to be good group members. If Americans slide into seeing all policy debates as battles between Us vs. Them, we stop selecting policies based on their actual content. Ironically, this would lead to choosing policies that don't match our personal values, because the content and evidence would become less important than the source. In short, seeing politics as a battle may worsen things for everyone." Note how SA carefully qualifies the study.

* * *

UPDATE "DSA: We're Coming After More Trump Officials" [Daily Beast]. Note that this is Metro DC DSA, not DSA per se.

UPDATE Metro DC DSA statement:

Statement on tonight's protest.https://t.co/TUH8JyImBG#AbolishICE #AbolishCBP #FamiliesBelongTogether pic.twitter.com/v8XmjeP9Rt

— Metro DC DSA (@mdc_dsa) June 20, 2018

Families, families, f-a-a-m-i-lies. Who wrote this press release? Some Blue Dog consultant?

"Democratic Socialist membership in Pioneer Valley skyrockets" [Greenfield Recorder]. "So what does socialism mean for DSA members? A purpose statement on the national organization's website is a helpful starting point: 'We are socialists because we reject an economic order based on private profit, alienated labor, gross inequalities of wealth and power, discrimination based on race, sex, sexual orientation, gender expression, disability status, age, religion, and national origin, and brutality and violence in defense of the status quo. We are socialists because we share a vision of a humane social order based on popular control of resources and production, economic planning, equitable distribution, feminism, racial equality and non-oppressive relationships." [DSA member Amy Borezo] says DSA and its local chapter are welcoming of members spanning the political left. 'I think what DSA is really wonderful about is that it's a big-tent organization, and so it incorporates social democrats, democratic socialists, farther-left socialists, anarchists,' she said. 'It's a very big tent.'"
Stats Watch
Jobless Claims, week of June 16, 2016: "Jobless claims remain very low and are consistent with a low unemployment rate and strong job growth" [Econoday]. "There were no states or territories estimated in the week with, ." After nearly a year, and just in time for the new hurricane system, we achieve baseline statistical functionality. Well played, all.
Philadelphia Fed Business Outlook Survey, June 2018: "Momentum is thankfully easing in the Philly Fed's manufacturing sample which had been reporting among the very strongest growth, and perhaps unsustainably strong, in 50 years of data" [Econoday]. "It's hard to assess what the results say for the factory sector as a whole, perhaps that it may be slowing this month but the rise for shipments will mask much of the effect. The nation's factory sector is having a very good year and looks, tariff risks aside, to be a leading contributor to the 2018 economy." The robots are happy, at least… And: "Consider this a much weaker report than last month as key elements significantly declined" [Econintersect].
Leading Economics Index: "May 2018 Leading Economic Index Continues to Point To Moderate Growth" [Econintersect]. "Because of the significant backward revisions, I do not trust this index."
Shipping: "Shipments to U.S. Ports Soar on Rising Retail Demand, Trade Worries" [Wall Street Journal]. "The increase in consumer spending and growing concern among manufacturers and retailers over changes to U.S. trade policy are leading to a surge in cargo volume at U.S. seaports. In the first half of the year, retail imports shipped to major U.S. ports are expected to reach 10.2 million 20-foot equivalent units, a standard measure for container cargo—an increase of 3.8% over the same period last year, according to the National Retail Federation. Strong economic growth is pushing more goods through supply chains, straining U.S. logistics providers from truck fleets to warehousing operations. Volume also is surging as companies, anticipating the coming changes to U.S. trade policy, have ramped up orders for parts and products from their overseas manufacturers to reduce the financial impact of new tariffs."
The Bezzle: "Alleged Tesla saboteur says 'Elon was lying to investors;' Tesla says he threatened violence" [MarketWatch]. "Tesla filed a lawsuit against employee Martin Tripp on Wednesday, after Musk sent out a companywide email late Sunday night that said an employee had "conducted quite extensive and damaging sabotage" by rewriting code and transferring internal information outside the company. Tripp, however, spoke with some news organizations Wednesday evening and defended himself by saying that he was trying to expose dangerous practices and misleading statements from Tesla… Tripp specifically said Musk was lying to investors about the production rate of the Model 3, a crucial number for Tesla as it attempts to catch up to rates Musk promised it would reach last year. Specifically, Tripp told CNNMoney that when Musk said in Tesla's last earnings call that Tesla had built more than 2,000 Model 3 cars in the previous week, the number was closer to 1,900. Tripp — who worked at Tesla's Reno, Nev., battery factory known as the Gigafactory — admitted to The Washington Post that he had supplied information to Business Insider for a story on high scrap rates and other issues at that facility. He said he did so because he believes ." Holy moly. I thought Musk had battery manufacturing under control, because they're simpler than cars.
The Bezzle: "Supreme Court rules states can require online merchants to collect sales tax" [MarketWatch]. "The Supreme Court handed states broad authority Thursday to require online retailers to collect sales taxes, overturning a pre-internet court precedent that had effectively exempted many merchants from collection duties…. The ruling likely will spell the end of an era in which consumers could save on taxes by purchasing goods online instead of from local merchants."
Tech: "Bias detectives: the researchers striving to make algorithms fair" [Nature]. "In the midst of such activity, scientists are confronting complex questions about what it means to make an algorithm fair. Researchers such as Vaithianathan, who work with public agencies to try to build responsible and effective software, must grapple with how automated tools might introduce bias or entrench existing inequity — especially if they are being inserted into an already discriminatory social system." Bias isn't a bug. It's a feature.
Tech: "Onion Social Study Finds No Clear Link Between Onion Social Use, Uncontrollable Vomiting Of Black Bile" [The Onion]. "Continue scrolling until the discomfort subsides…."
Mr. Market: "Day trader tries out 'demo' platform, ends up with actual $5 billion position" [MarketWatch]. So pay the man. What's the issue? Heh heh.
Mr. Market: "Small-cap stocks are on a tear—but shares in tiny companies have done even better" [MarketWatch]. Hmm. Concentration? Readers?
Five Horsemen: "Among the Fab Five, only Apple is managing a modest gain in late morning trade as the broader market sells off" [Hat Tip, Jim Haygood].
NakedCap Mania-Panic Index: "On yesterday's modest market rise the mania-panic index gained one tick to 57 (complacency)" [Hat Tip, Jim Haygood]. (The NakedCap mania-panic index is an equally-weighted average of seven technical indicators derived from stock indexes, volatility (VIX), Treasuries, junk bonds, equity options, and internal measures of new highs vs new lows and up volume vs down volume … each converted to a scale of 0 to 100 before averaging, using thirty years of history for five of the seven series.)
Puerto Rico
"Puerto Rico governor signs bill to privatize power company assets" [Boston Globe]. "The bill allows Puerto Rico's Electric Power Authority to sell its power generation plants as the company faces more than $9 billion in public debt and relies on infrastructure nearly three times older than the industry average. It also allows the government to create public-private partnerships for the transmission and distribution of power, billing, and meter-reading." No tears from Maddow on this, oddly, or not.
Book Nook
Re-reading my Crane Brinton.
Net Neutrality
"FTC's Cybersecurity Remedial Authority Limited" [Compliance and Enforcement]. "The Eleventh Circuit Court of Appeals recently vacated a Federal Trade Commission cease-and-desist order that required a medical laboratory company to implement a 'reasonably designed' cybersecurity program after customer data on the company's systems were compromised. LabMD, Inc. v. Federal Trade Commission. The decision represents a judicial curb on FTC enforcement efforts seeking expansive cease-and-desist orders requiring companies to maintain 'reasonable' or 'appropriate' data security systems in the wake of cyber incidents. By limiting the FTC to orders that prohibit specific unfair conduct, or that require specific responsive remedial action, this ruling may alter the cyber enforcement landscape and affect the balance between the FTC and companies affected by cyber incidents." Speculating freely, since I don't even play a lawyer on TV, the FTC will only be able to regulate net neutrality very narrowly too (that is, Comcast's legion of mercenary lawyers will run rings around them).
Class Warfare
"Ask HN: What's your 'Everyone has a price' experience?" [Hacker News].
"The US startup is disappearing" [Quartz]. "While companies that were less than two years old made up about 13% of all companies in 1985, they only accounted for 8% in 2014… From around 1998 to 2010, the share of private sector workers in companies that were less than two years old plummeted from more than 9% to less than 5%." Stupid money sloshing elsewhere? Venture capitalists: "Our work here is done"? Here is the report on which this article is based–
"The state of competition and dynamism: Facts about concentration, start-ups, and related policies" (PDF) [Brookings Institution]. "Over the past few decades there have been troubling indications that dynamism and competition in the U.S. economy have declined. This paper describes the state of competition in the economy, related patterns in entrepreneurship, and policies that promote or inhibit competition. Business dynamism and competition are inherently intertwined, though the linkages are complex. Dominant firms can crowd out new entrants and reduce entrepreneurship; at the same time, a lack of start-ups can reduce the entrants necessary to generate competition. Thus, we examine both growing market concentration and the reduced rate of entry by firms."
News of The Wired
"Exclusive: Neanderthal 'minibrains' grown in dish" [Science]. "None of this work has been published, but Alysson Muotri, a geneticist at the University of California, San Diego (UCSD) School of Medicine, described his group's Neanderthal organoids for the first time this month at a UCSD conference called Imagination and Human Evolution. His team has coaxed stem cells endowed with Neanderthal DNA into pea-size masses that mimic the cortex, the outer layer of real brains. Compared with cortical minibrains made with typical human cells, the Neanderthal organoids have a different shape and differences in their neuronal networks, including some that may have influenced the species's ability to socialize. 'We're trying to recreate Neanderthal minds,' Muotri says." I recently saw BladeRunner I (chaotic plotting, brilliant cinematography) and BladeRunner II (overly long, excellent cinematography). Making me, er, think we could train Neanderthal mini-brains to drive our robot cars… Go long vats instead of fab plants…
"Going nowhere fast" [Aeon]. "[After the Higgs Boson,] none of the more exotic particles and interactions that theorists hoped to see [from Large Hadron Collider (LHC)] has been forthcoming. No 'stop squarks', no 'gluinos', no 'neutralinos'. The null results are now encrusting the hull of the Standard Model, like barnacles on a beautiful old frigate, and dragging her down to the ocean floor. It looks like the centuries-long quest for top-down unification has stalled, and particle physics might have a full-blown crisis on its hands."
"Science Says: What makes something truly addictive" [Associated Press]. "The new 'gaming disorder' classification from the World Health Organization revives a debate in the medical community about whether behaviors can cause the same kind of addictive illness as drugs…. The strictest definition of addiction refers to a disease resulting from [1] caused by compulsive use of drugs or alcohol. … Under a looser definition, addiction is considered "a disease of [2]. Any behavior carried to extreme that consumes you and keeps you from doing [3] becomes an addiction as far as life is concerned," said Dr. Walter Ling, a UCLA psychiatrist." Multiple thoughts: [1] I agree with this definition, but ask what experiences do not change brain chemistry? That's one of the things the brain is for! [2] Um, who defines "extreme"? How about extremes in politics? [3] Hoo boy. "Should be doing." Let me check in with the Soviet psychiatrists on that one.
* * *
Readers, feel free to contact me at lambert [UNDERSCORE] strether [DOT] corrente [AT] yahoo [DOT] com, with (a) links, and even better (b) sources I should curate regularly, (c) how to send me a check if you are allergic to PayPal, and (d) to find out how to send me images of plants. Vegetables are fine! Fungi are deemed to be honorary plants! If you want your handle to appear as a credit, please place it at the start of your mail in parentheses: (thus). Otherwise, I will anonymize by using your initials. See the previous Water Cooler (with plant) here. Today's plant (DK):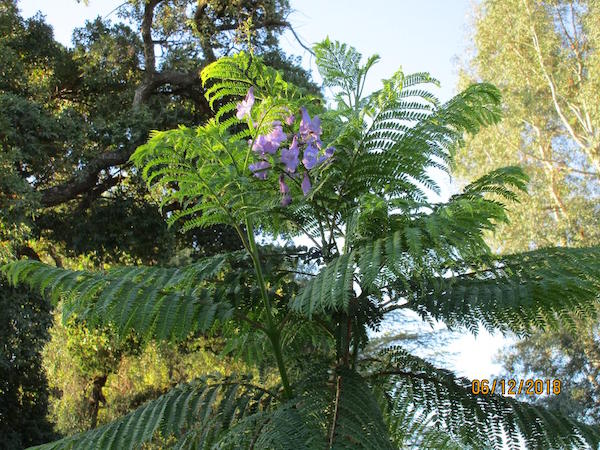 DK writes: "Really touch and go – thought it wasn't going to make it – than it took off, the flowers in the first year are pure gravy."
Three weeks ago last year, my sunflowers were more than head-high, and had bloomed. This year, now, they're less than chest high, and of course haven't flowered, although there will be a great mass of yellow when they do. On the bright side, I don't have to worry about getting a late start. Global weirding is really weird.
* * *
Readers: Water Cooler is a standalone entity not covered by the annual NC fundraiser. So do feel free to make a contribution today or any day. Here is why: Regular positive feedback both makes me feel good and lets me know I'm on the right track with coverage. When I get no donations for five or ten days I get worried. More tangibly, a constant trickle of small donations helps me with expenses, and I factor that trickle in when setting fundraising goals. So if you see something you especially appreciate, do feel free to click the hat!

To give more, click on the arrow heads to the right of the amount.
If you hate PayPal — even though you can use a credit card or debit card on PayPal — you can email me at lambert [UNDERSCORE] strether [DOT] corrente [AT] yahoo [DOT] com, and I will give you directions on how to send a check.