What Is the Sun Made Of and When Will It Die? Quanta
Measles case confirmed in Portland, about 500 people possibly exposed KATU
Bothersome Bystanders and Self Driving Cars Rodney Brooks. As I keep saying, when the algos don't work, programmers optimize their inputs. And when robot car algos don't work, their proponents will argue for optimizing the built environment, pedestrian behavior, etc., at public expense. This process appears to be well along.
Google's Controversial Voice Assistant Could Talk Its Way Into Call Centers The Information
The Singular Pursuit of Comrade Bezos Medium
"I Was Devastated": Tim Berners-Lee, the Man Who Created the World Wide Web, Has Some Regrets Vanity Fair
Jaron Lanier on fighting Big Tech's 'manipulation engine FT
All EFF'd Up Yasha Levine, The Baffler
The Long View: Surveillance, the Internet, and Government Research Los Angeles Review of Books
Brexit
May gains backing for 'soft Brexit' plan FT

British cabinet agrees UK-EU free trade area Brexit plan Raidió Teilifís Éireann. "The three-page document sets out the parameters of a longer white paper on the future relationship, which will be published next week."

Brexit: Barnier urges Theresa May to reconsider rejected Irish plan Belfast Telegraph
Syraqistan
Is the U.S. about to give up on its lawless and catastrophic adventure in Syria? Salon

Grand Bargain Taking Shape? U.S. to Pull Out of al-Tanf Gold, Goats, and Guns
China?
US, China deliver on threats as 'biggest trade war in economic history' starts at high noon South China Morning Post

Pakistan seeks more loans from China to avert currency crisis FT. "If you owe the bank $100 that's your problem. If you owe the bank $100 million, that's the bank's problem." —J. Paul Getty
Incoming Mexican president to seek negotiated peace in drug war Reuters
The Politics of Food in Venezuela Monthly Review
Trump's Reckless Venezuela Bluster Was Worse Than We Thought The American Conservative
New Cold War
* * *
Trump Transition
Worry and relief at EPA after scandal-plagued chief's exit Associated Press

Federal prosecutors abruptly dismiss all 39 remaining Inauguration Day rioting cases WaPo
Democrats in Disarray
The top 15 Democratic presidential candidates for 2020, ranked WaPo. Odd. #1 isn't even a Democrat.
Police State Watch
South Carolina Police Challenge Summer Reading Titles Comic Book Legal Defense Fund
Migration
Imperial Collapse Watch
Pentagon Audit: "There Will Be Unpleasant Surprises" Federation of American Scientists
Guillotine Watch
Nine Things I Learned When I Became a Honeymoon Planner for Billionaires Bloomberg
Class Warfare
Questionable Admissions Inside Higher Ed (original; n = 23). "[A]dmissions officers appear to favor applicants with better grades at institutions where everyone is earning high grades over applicants with lower grades at institutions with more rigorous grading." So much for the meritocracy?

Employers' Hiring Push Brings Workers Off the Bench NYT

Strong job growth combined with flat wage growth provides little evidence for skills shortages Economic Policy Institute

Judge: Tennessee can't revoke driver's licenses from people who can't pay court costs The Tennessean

Planned Parenthood's Union Busting Could Have a Chilling Effect for Workers Everywhere In These Times. Just in time for the Roe v. Wade battle….

The Pentagon Is Building a Dream Team of Tech-Savvy Soldiers Wired (JB). Key paragraph:

In all that time, though, it never occurred to [Defense Digital Service (DDS)] director Chris Lynch that the same level of talent might be found within the military's ranks. "I thought, 'My team is the best the country has to offer, and that type of talent wouldn't exist in uniform today,'" says [Chris Lynch, director of the DDS]…. "That's the thing that was wrong."

It's almost as if something was holding all that talent back…
What is 'shithousery'? And why it's the World Cup's biggest problem Guardian
We're ready to go in: Dive team are set for Thai cave rescue in race to beat monsoon as boys' strength is first built up again Daily Mail. Not sure why the cave can't be pumped dry; Thailand is subject to flooding, so presumably they have the tech. Or not?
Antidote du jour (via):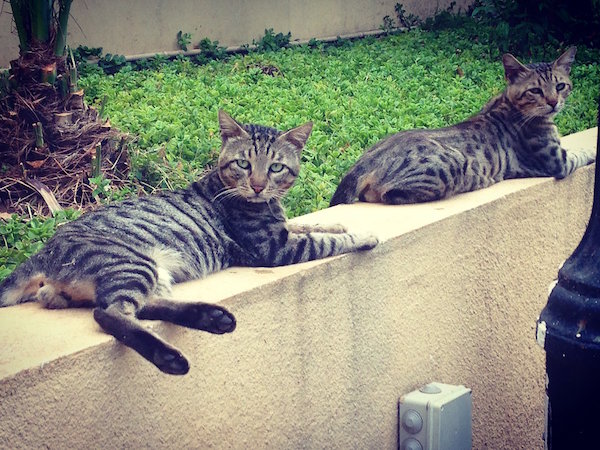 See yesterday's Links and Antidote du Jour here.