This is Naked Capitalism fundraising week. 817 donors have already invested in our efforts to combat corruption and predatory conduct, particularly in the financial realm. Please join us and participate via our donation page, which shows how to give via check, credit card, debit card, or PayPal. Read about why we're doing this fundraiser and what we've accomplished in the last year, and our current goal, thanking our guest bloggers.
You've been grating cheese all wrong! Woman is shocked to discover the correct way to use the kitchen gadget – but do YOU know how to do it? Daily Mail. You're probably hanging your toilet paper the wrong way, too.
Dangerous Rapidly Intensifying Landfalling Hurricanes Like Michael and Harvey May Grow More Common Weather Underground
Who Is the We in "We Are Causing Climate Change"? Slate
The idea that action against climate change will 'destroy the economy' couldn't be more wrong Jared Bernstein, WaPo
'I leave the car at home': how free buses are revolutionising one French city Guardian
Setting The Record Straight On Why Fighter Jets Can't All Simply Fly Away To Escape Storms The Drive (DK).
The Big Blockchain Lie Nouriel Roubini, Project Syndicate. Roubini really hammering this.
BofA Stung by Shadow Banks as Investment-Banking Fees Slip Bloomberg
A pandemic killing tens of millions of people is a real possibility — and we are not prepared for it Vox
Brexit
Macron cabinet reshuffle delayed France24
Germany's jubilant Greens storm centre-left stage FT
Brazil's all-corrupt politics Glenn Greenwald & Victor Pougy, Le Monde Diplomatique
Syraqistan
As America's Élite Abandons a Reckless Saudi Prince, Will Trump Join Them? New Yorker. It occurs to me that when I lamented that "I can't game out the realpolitik" for the Kashoggi affair, I didn't include one possible driver. Speculating freely: An alliance between an elite faction of Saudis unhappy with MBS and factions within "our own" intelligence community (and its assets in our media). Since nobody's talking about this, perhaps it's what's really going on.

Settling The Khashoggi Case Is A Difficult Matter Moon of Alabama

Turkish police leave Saudi consulate in Istanbul after nine hours: witness Reuters

Trump suggests 'rogue killers' murdered Saudi journalist AP. As opposed to "bad apples," I guess.

Here's why people are questioning the story that the missing journalist Jamal Khashoggi's Apple Watch recorded him being killed Business Insider. That's too bad. The Apple Watch story was so relatable.

What International Law Tells Us About the Khashoggi Investigation Lawfare

Washington Think Tanks Still Divided On Whether To Return Saudi Donations Over Journalist's Disappearance Buzzfeed. I'll bet.

The Moustache of Understanding. Note the venue, the applause, and the laughter:

"I got news for you," says @tomfriedman in response to critics of his interview with MBS. Awesome quote. pic.twitter.com/r30Vtc21Ti

— Arabia Foundation (@ArabiaFdn) December 3, 2017

* * *

As Assad recovers, Syria is returning to stability The Spectator

Army hopeful new combat fitness test will turn the tide of war in Afghanistan Duffel Blog
China?
Recent developments surrounding the South China Sea WaPo

China's trade war pain can be ASEAN's gain: how Southeast Asia is reaping a windfall of shifting trade and investment South China Morning Post
Catalyst or catastrophe? Lessons from Asia's high-speed rail failures Nikkei Asian Review
Low Food Prices Are a Budget Problem for India's Modi Bloomberg
Trump Transition
Bezos defends big tech co-operation with US military FT. Ka-ching.

Why the Social Security number needs a digital update Federal Times
Pages purged by Facebook were on blacklist promoted by Washington Post WSWS. Well, well.
Democrats in Disarray
Eric Holder talks Rod Rosenstein, His Work with Uber and Airbnb, and His Record Prosecuting Bankers New York Magazine. Presidential hopeful Holder is still at it:

Let's say there are, I don't know, bad executives who've done inappropriate things. Well, there are shareholders who can be impacted by a decision the government makes, there are other employees who might number in the thousands who could be impacted by a decision that the government makes. Again — doesn't mean that you're not taking action. Deferred prosecution agreement typically involves monitoring the activity of the company, having some degree of assurance that the company won't repeat, that the company's conduct will change.

"Bad executives who've done inappropriate things." Periodically I run this YouTube of Holder's deputy, Lanny Breuer:

Breuer: "I think about a lot of things, including justice. Justice is one of the many things that I have to consider." It is, perhaps, needless to say that this YouTube is a parody….

Nearly Every Member of the Congressional Progressive Caucus Still Takes Corporate PAC Money The Intercept

How Hillary Clinton could win in 2020 The Week. Shockingly plausible.
Health Care
No end in sight: EHRs hit hospitals' bottom lines with uncertain benefits Modern Health Care. Read all the way to the end [puts head in hands].
Class Warfare
Affluent cities gained at expense of Trump's 'forgotten' America study Reuters (EM).

How tech workers became activists, leading a resistance movement that is shaking up Silicon Valley Fast Company

Homelessness in New York Public Schools Is at a Record High: 114,659 Students NYT
Uber's secret weapon is its team of economists Quartz. So, Uber's core competency really is public relations?
Did Uber Steal Google's Intellectual Property? New Yorker
Apple says 'dangerous' Australian encryption laws put 'everyone at risk' CNET
Living in a Crumbling World (PDF) Valdai Club Annual Report
Antidote du jour (via):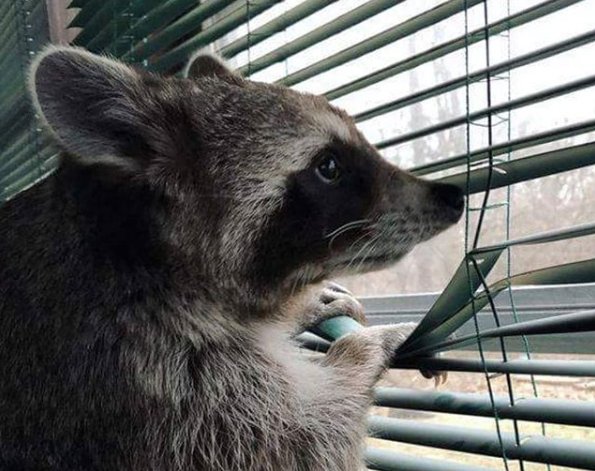 See yesterday's Links and Antidote du Jour here.