By Lambert Strether of Corrente.
Trade
"As Battle Over NAFTA 2.0 Heats Up, New Report Documents 25 Years of NAFTA's Disproportionate Damage to U.S. Latino and Mexican Working People" [Eyes on Trade]. "'NAFTA not only didn't deliver on its proponents' rosy promises of more jobs and higher wages, but its ongoing damage ended decades of bipartisan congressional consensus in favor of trade pacts,' said Lori Wallach, director of Public Citizen's Global Trade Watch. 'For a final NAFTA 2.0 package to get through Congress next year, the signed deal will need more work so its labor standards are subject to swift and certain enforcement and the other improvements are made to stop NAFTA's ongoing job outsourcing, downward pressure on wages and environmental damage.'"
Politics
"But what is government itself, but the greatest of all reflections on human nature?" –James Madison, Federalist 51
2020
Kamala Harris throws part-time and precarious workers under the bus:

Every American deserves to have a roof over their head and keep the lights on if they work a full-time job. pic.twitter.com/GHhD7PsXqh

— Kamala Harris (@KamalaHarris) July 29, 2018

" they work a full-time job." It's like eligibility requirements — separating the deserving from the undeserving — are so deeply ingrained in every liberal's psyche that they can't conceive of a program without them.

Freedom of the press belongs to those who own one:

Michael Bloomberg says he may shut down the political reporting division of the news outlet that he owns if he runs for president. "Quite honestly, I don't want all the reporters I'm paying to write a bad story about me," he said in a radio interview. https://t.co/gDWvguxqRk

— Byron Tau (@ByronTau) December 6, 2018

Presumably, this is "Mike" Bloomberg exercising his gentle wit. Regardless, it's not a good look.

"Beto O'Rourke lands big Obama fundraiser — but many elite donors are playing the field in 2020" [CNN]. "Chicago financier Louis Susman, who served as finance chairman of John Kerry's 2004 presidential bid and was an early backer of President Barack Obama's White House ambitions in 2008, told CNN in a telephone interview he has met with O'Rourke on a number of occasions and that he is encouraging him to run… The support from Susman marks the latest sign of Democratic enthusiasm for O'Rourke, a three-term congressman who raised record sums in his Senate bid and came within 3 percentage points of toppling Republican Sen. Ted Cruz in traditionally red Texas. A CNN tally also shows dozens of top Obama bundlers provided financial support to O'Rourke's unsuccessful bid…. But elite Democratic fundraisers interviewed by CNN in recent days — some of whom have longstanding ties to former Vice President Joe Biden — say they still are weighing their options in the presidential race, even if they donated to O'Rourke's Senate campaign."

"Why this progressive Texan can't get excited about Beto O'Rourke" [Elizabeth Bruenig, WaPo]. "I can't get excited about O'Rourke, though I am from Texas and had hoped as much as anyone for Cruz's defeat. I'm not sure we need another Obama, or another of any Democrat we've had recently: I think the times both call for and allow for a left-populist candidate with uncompromising progressive principles. I don't see that in O'Rourke." • And Bruenig's Twitter feed instantly becomes a dumpster fire…

"How Beto Built His Texas-Sized Grassroots Machine" [Texas Monthly]. "[W]hen it came to the task of turning enthusiasm into votes, Beto looked to Bernie's insurgent 2016 presidential bid — a breeding ground for digital organizing experimentation. O'Rourke relied on the top architects of Sanders's campaign to help with everything from digital advertising and small-donor fundraising to, perhaps most importantly, building a grassroots ground game." • That's nice….

I do not think this means what the Haberman thinks it means:

Memo to Bernie Sanders: We were at a comedy revue tonight attended by several hundred people on Manhattan's Upper West Side, sometimes known as the Upper Left Side. Someone on stage asked who supports Sanders? The applause was, to be polite, thin. Just sayin'.

— Clyde Haberman (@ClydeHaberman) December 7, 2018

Maybe check with the ushers and popcorn sellers?

"State activists question inclusivity of Sanders Institute Gathering" [VT Digger (MR)]. "A schedule of speakers revealed that, amid such celebrities as Danny Glover and Susan Sarandon, only a half-dozen Green Mountain State residents would take the stage: Sanders and his wife, ice cream icon Ben Cohen, Burlington Associates partner John Davis, environmental writer Bill McKibben and Champlain Housing Trust CEO Brenda Torpy. Not seeing any local social-justice volunteers like herself represented, [Rutland Area NAACP president Tabitha Pohl-Moore] contacted friend and peer Steffen Gillom, president of the Windham County NAACP. 'I thought progressive politics was about lifting the voices of common people,' Gillom says. 'For a group that prides itself on grassroots organization, it seemed that this progressive event had forgotten its roots — the people of Vermont.'"
2018
NC-09: "Democrat Dan McCready withdraws his concession in North Carolina congressional race roiled by accusations of fraud" [WaPo]. "The allegations are largely concentrated in two North Carolina counties where Republican operative Leslie McCrae Dowless allegedly oversaw a crew of workers who collected absentee ballots from voters. Some of those ballots, according to affidavits filed with state authorities, were incomplete when they were gathered…. [Dowless[ has been under scrutiny by state officials since 2016, when allegations surfaced about illegal ballot harvesting in that year's campaigns."
2018 Post Mortem
"'Pop-up' super PACs spent millions on the 2018 election without disclosing donors, FEC filings show" [WaPo]. "One major trend involving super PACs this cycle was the number of "pop-up" super PACs that ran ads for or against campaigns just before Election Day without disclosing their donors. Super PACs can raise and spend unlimited amounts of money on politics, but must disclose their donors and spending. More than a dozen super PACs launched or paid for political ads in a way that allowed them to withhold from the public who was spending money to influence voters until a month after the November elections, new filings show. Some of these groups were tied to well-known national groups, but others were funded by just a handful of wealthy donors." • Including, naturally, Chuck Schumer's SMP, which funded [genuflects] Beto O'Rourke.
2016 Post Mortem
If you ever see any jokes about brunch on the Twitter, this is the signage that started it all:


— Malcolm Flex & The Swoletariats (@LeftistWonk) December 7, 2018

Thing is, the sign has a grammatical error. Since Hillary was not elected President (except in the minds of some of her more perfervid fans), we have a situation contrary to fact, and so accurate use of the subjunctive calls for the use of "were": "If Hillary were President…." The sign is, in fact, a miniature representation of the 2016 election: Members of the professional class, confident in their intellectual and above all moral superiority, but in fact no better than they should be, and making simple, unforced errors based on skills that they, by their own estimation, had mastered. Butchering the subjunctive is the grammatical equivalent of not visiting Wisconsin. Thus is legitimacy lost — the real subtext of the 2016 election. Did the professional class regain its legitimacy in the "Blue Wave" of 2018? See below, at "Paygo." I would argue no.
Realignment and Legitimacy
How Pelosi will use Paygo to cripple the left:

1) The draft House rules on "PAYGO" & a super majority on taxes are designed to set up roadblocks against:
– #MedicareForAll
– #GreenNewDeal
– #CollegeForAll
– Universal Childcare
– Paid Family and Medical Leave
– A Job Guarantee
– #HousingForAllhttps://t.co/0XEJ6IGUeK

— Warren Gunnels (@GunnelsWarren) December 5, 2018

"'No Labels' Needs A Warning Label" [Rep. Mark Pocan, HuffPo]. "No Labels is a centrist, corporate organization working against Democrats with dark, anonymous money to advance power for special interests. Period. So newly elected members, learn from my mistakes. Run. Fast. No Labels needs a label: 'Warning: Wolf in sheep's clothing inside. Join at your own risk.'" • Since Joe Lieberman is the national leader, I would have thought this was obvious. But sometimes the obvious needs to be said.
Stats Watch
Employment Situation, November 2018: "Sustainable non-inflationary strength is the indication from the November employment report as payroll growth proved favorable and moderate and wage pressures modest" [Econoday]. "This report does not raise any urgency for the Federal Reserve to tighten monetary policy and may well raise talk of fewer rate hikes to come in 2019." And: "The household and establishment surveys both showed ok growth – but the rate of growth was not much better than population growth. The year-to-date employment is running above the pace of last year – but the pace slowed this month" [Econintersect]. "Last month's employment gains were little changed. The growth this month was below expectations. Just considering this month's data – this month was worse than last month." And: "The number of persons working part time for economic reasons has been generally trending down. The number increased in November. The number working part time for economic reasons suggests there is still a little slack in the labor market" [Calculated Risk]. "The headline jobs number was below expectations. The headline unemployment rate was unchanged at 3.7%, tying the previous two month for the lowest rate since 1969. And wage growth was at expectations, and above 3% YoY for the second consecutive month. Overall, this was a decent report."
Consumer Sentiment, December 2018 (preliminary): "Though the headline index… is unchanged, December's consumer sentiment report offers a favorable hint for holiday shopping" [Econoday]. "Future expectations are always important but, for retailers during the holidays, are less important than the immediate strength of current sentiment."
Wholesale Trade, October 2018: "Wholesale inventories open the fourth quarter with a strong… build which will prove a plus for fourth-quarter GDP" [Econoday]. "The rise in inventories and the drop in sales pulls up the stock-to-sales ratio to 1.28 from 1.27 and 1.26 in September and August, offering another indication that inventories at wholesalers are becoming perhaps too heavy." And: "Overall, I believe the rolling averages tell the real story – and they declined this month. This sector's growth is now trending down" [Econintersect]. "Inventory levels this month are are the high side of normal – but not recessionary. To add to the confusion, year-over-year employment changes and sales growth do not match."
Shipping: "Heavy-Duty Truck Orders Hit the Brakes in November" [Wall Street Journal]. "Orders for heavy-duty trucks declined in November for the first time this year, falling to the lowest level in 14 months and providing a fresh sign the North American trucking market is cooling down."
The Bezzle: "Largest Biotech to IPO Leaves Analysts Awed at Valuation" [Bloomberg]. "The [Moderna] biotech firm has been hoping to raise as much as $600 million through a stock sale that would value the company at about $7.5 billion, a record even for a sector not always known for restrained valuations… 'I don't understand how you get to that valuation,' analyst David Nierengarten of Wedbush, which is not involved in Moderna's offering, said in a telephone interview. 'Not only are they early stage, but they're looking at pretty long and expensive development timelines."
Supply Chain: "Brexit Stockpiling Frenzy Leaves Firms With Few Warehouses" [Wall Street Journal]. "Global companies are stockpiling so many parts, ingredients, drugs and other goods ahead of Britain's planned exit from the European Union next year that storage space in the U.K. is running out…. 'Frozen and chilled [facilities] are for all practical purposes booked out at the moment,' Ian Wright, chief executive of the Food and Drink Federation, told lawmakers at a recent hearing. He said members of the trade association had difficulty finding space and that what was available was often in the wrong part of the country."
Tech: "The U.S. security crackdown on Chinese telecom-equipment giantHuawei Technologies Co. may trigger upheaval in major electronics supply chains. American manufacturers and chip makers like Qualcomm Inc. and Broadcomm could lose access to a large-scale customer" [Wall Street Journal]. "Optical component maker Neophotonics generates almost half its revenue from the Chinese company, while U.S.-listed Lumentum, Oclaro, Qorvo and Finisar have around 10% of their revenue tied to Huawei. The company has already taken a hit from a decision by Britain's largest wireless carrier BT Group PLC, which this week said it would remove Huawei equipment from the core of its network. What happened to China's ZTE could offer a taste of what comes next: the Trump administration banned American companies from selling to ZTE in April, and though the ban was later lifted ZTE's Hong Kong-listed stock has yet to recover."
Tech: "Apple suppliers are sinking after an iPhone lens maker reported a big drop in sales (AAPL, TXN, MU, LITE)" [Business Insider]. "Largan Precision shares tumbled nearly 10% in premarket trading after the company reported a 29% drop in November revenue compared to the same month last year. The move had ripple effects for other Apple suppliers. Meanwhile, Apple fell more than 2% ahead of the opening bell as international markets sold off following the arrest of the Chinese tech giant Huawei's chief financial officer, underscoring US-China trade tensions." • Apple is utterly dependent on its China supply chain. One might ask whether that's already in the price. I doubt it.
Tech: "Paradigm Shift: German smartphones, made differently" [Deutsche Welle]. ""We're sort of something between a company and an aid organization, if you will," Carsten Waldeck explains. In principle, [Carsten and Samuel Waldeck] run Shift like any regular business but with one key difference: they have pledged to never distribute profits to themselves or anyone else. Any money that leaves the company's coffers will finance social or sustainability projects…. Shift phones are modular, allowing their owners to easily replace broken parts and upgrade as technology improves. Part of the price of any Shift phone is also a small deposit that owners get back if they return the device at the end of its life cycle, allowing Shift to recycle the components rather than having them end up in a landfill somewhere."
The Bezzle: "The Trashing of Tesla Autopilot by Euro NCAP" [AutoEvolution]. "Late last week, European safety watchdog Euro NCAP released its findings about the nature of automated driving technologies (ADS)…. During the tests, the Euro NCAP reviewed the Audi A6, BMW 5 Series, DS 7 Crossback, Ford Focus, Hyundai NEXO, Mercedes-Benz C-Class, Nissan LEAF, Tesla Model S, Toyota Corolla and the Volvo V60…. Euro NCAP criticizes the fact that despite Autopilot being described in the handbook as "intended only for use on Highways and limited access roads" it is not geofenced, meaning it can be deployed wherever the driver sees fit…. All in all, it would appear the tests conducted by Euro NCAP yielded the following results: Tesla's Autopilot is a great technology, perhaps the most advanced ADS on the market, but so miserably explained and advertised that is causing drivers to become over-confident it can handle even the trickiest of situations."
The Bezzle: "Ride-hail firm Lyft races to leave Uber behind in IPO chase" [Reuters]. "Ride-hailing company Lyft Inc beat bigger rival Uber Technologies Inc in filing for an initial public offering (IPO) on Thursday…. San Francisco-based Lyft, last valued at about $15 billion in a private fundraising round, did not specify the number of shares it was selling or the price range in a confidential filing with the U.S. Securities and Exchange Commission (SEC). Lyft could go public as early as the first quarter of 2019, based on how quickly the SEC reviews its filing, people familiar with the matter said. Lyft's valuation is likely to end up between $20 billion and $30 billion, one source added."
Regulation: "The FTC's top consumer protection official can't go after Facebook — or 100 other companies" [The Verge]. "The Federal Trade Commission's top consumer protection official is prohibited from handling the cases involving 120 different companies, including Facebook, Twitter, Microsoft, and Uber, according to financial disclosure documents published by Public Citizen today. Andrew Smith, who heads the FTC's Consumer Protection Bureau, would be in charge of handling investigations into some of the country's largest companies and any consumer protection violations that may occur. But due to his conflicts of interest, Smith is barred from participating in any investigations involving the companies he previously provided legal services for." • Ingenious!
Honey for the Bears: "The Week in Public Finance: Is the Next Recession Near? 2 Ways to Know" [Governing]. "there are a couple things to watch to know whether a downturn is coming. One is Medicaid spending, which tends to spike when the economy goes sour. That indicator will be a little harder to gauge in states that have expanded Medicaid, but it's still a "canary in the coal mine" for states that haven't, says White. The other telltale sign is a dramatic increase in unemployment claims. Both of these areas so far appear normal."
Honey for the Bears: "30 November 2018 ECRI's WLI Growth Rate Index Modestly Slips Further Into Contraction" [Econintersect]. "The current forecast is a slight economic contraction six months from today." • Best get it out of the way in 2019, eh?
Gaia
"Pipeline Company Trespassed, but Expropriation Is OK, Judge Rules" [Courthouse News]. "Bayou Bridge Pipeline trespassed on private land in the Atchafalaya Basin when it laid a pipeline without permission, a judge ruled Thursday, but he granted each of three property owners only $150 in damages and approved Bayou Bridge's request to expropriate the land. Thursday's order from Judge Keith Comeaux of the 16th District Court in St. Martin Parish says Energy Transfer Partners offered the property owners $75 each for access to their land but they turned it down. Louisiana is one of the few states where oil and gas companies can expropriate land if their project is for public benefit." • I'd say not cooking the Earth is a public benefit but what do I know?
"Climate fears are real, so oilsands must close" [The Star]. "[T]he Canadian and Albertan governments are trying to salvage an industry that is one of this country's largest emitters of the greenhouse gases that contribute to climate change. [But] climate change is not simply another blip in federal-provincial relations that can be resolved by, say, changing the equalization formula. If the scientific consensus is correct, it is a crisis on par with worldwide nuclear war. While the oilsands are responsible for only 10 per cent of Canada's carbon emissions, they remain one of the country's biggest single-point sources of greenhouse gases and a potent symbol of what humankind is doing wrong. Economically, the oilsands are doomed. In a world awash with cheap shale oil [thanks, Obama!], new tarsands projects are ultimately too expensive to develop — even if the $4.5-billion Trans Mountain pipeline that Ottawa bought to deliver Alberta bitumen to the Pacific coast goes ahead."
Water
"Stirring the Waters: Investigating why many in Appalachia lack reliable, clean water" [Lexington Herald-Leader]. "For many families in Eastern Kentucky and Southern West Virginia, the absence of clean, reliable drinking water has become part of daily life. They buy bottled water rather than drink what comes out of their taps. They collect rainwater in buckets, fearing there won't be any running water at all the next day. They drive to natural springs on the sides of highways and backroads to fill up jugs for cooking and making coffee." • This is Third World stuff, especially the big water jugs to capture rainwater. This is a series; excellent reporting from the Herald-Leader. (Why don't these losers just move? If they were in a Blue City, they could get a degree in Grievance Studies or help start the next foreclosure crisis.)
Class Warfare
"Can The Working Class Speak?" [Current Affairs]. "Why would I want to talk to anyone about this? Why would they want to listen? Even the other guys on the line don't want to talk about it. No one here wants to think of this as their life. It's just something you have to wade through. Best not to look at it too closely, or think about it for too long." • Well worth a read.
"ALEC Outlines 2019 Agenda to Erode Union Power" [Governing]. "ALEC's 'Public Employee Rights and Authorization Act,' for instance, would codify the Janus decision at the state level…. More than half the states already have similar laws. Under the "Union Recertification Act," what ALEC calls 'worker voting rights,' workers in unions would have to vote every couple of years on whether they want to continue with their current union representation…. Similar laws have already passed in Florida, Iowa, Missouri and Wisconsin, according to F. Vincent Vernuccio, a senior fellow at the conservative Mackinac Center for Public Policy. Then there are 'workers' choice' bills, the 'Public Employee Choice Act' and the 'Comprehensive Public Employee Freedom Act,' which would allow government workers to opt out of union representation and represent themselves in negotiations with their employer. These type of bills have yet to be passed anywhere, though they've been introduced in states like Illinois, Michigan, Missouri and Pennsylvania, says Vernuccio."
News of the Wired
"Data Mining Twitter Using R: A guide for the Very Online" [Data for Progress]. Using Eddie Scarry's legendary "that jacket and coat don't look like a girl who struggles" tweet as a test case; it looks like fun, and not too hard!
* * *
Readers, feel free to contact me at lambert [UNDERSCORE] strether [DOT] corrente [AT] yahoo [DOT] com, with (a) links, and even better (b) sources I should curate regularly, (c) how to send me a check if you are allergic to PayPal, and (d) to find out how to send me images of plants. Vegetables are fine! Fungi are deemed to be honorary plants! If you want your handle to appear as a credit, please place it at the start of your mail in parentheses: (thus). Otherwise, I will anonymize by using your initials. See the previous Water Cooler (with plant) here. Today's plant (via):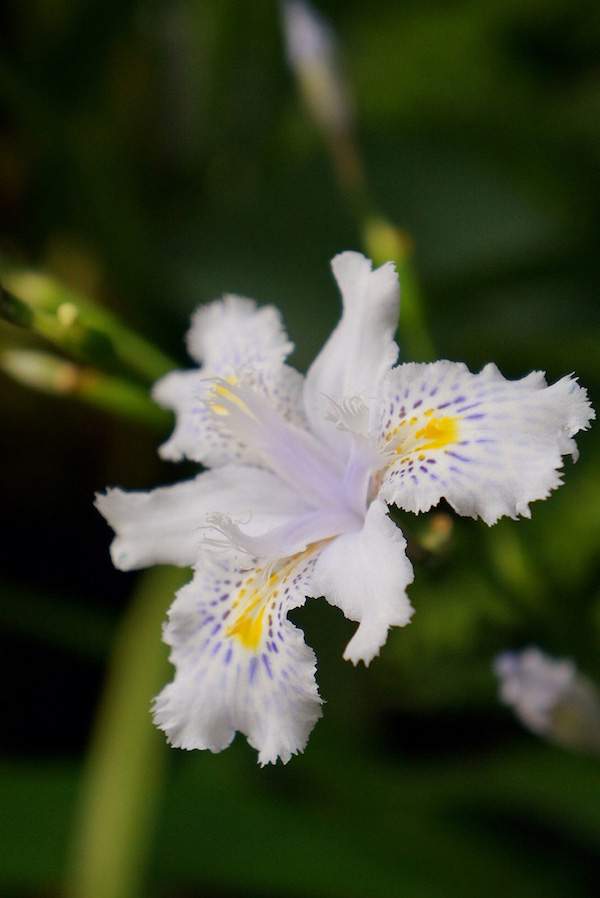 Iris japonica.
* * *
Readers: Water Cooler is a standalone entity not covered by the annual NC fundraiser, now completed. So do feel free to make a contribution today or any day. Here is why: Regular positive feedback both makes me feel good and lets me know I'm on the right track with coverage. When I get no donations for five or ten days I get worried. More tangibly, a constant trickle of small donations helps me with expenses, and I factor that trickle in when setting fundraising goals. So if you see something you especially appreciate, do feel free to click below! (The hat is temporarily defunct, so I slapped in some old code.)
Or Subscribe to make a monthly payment!