Dear patient readers,
So so sorry, but as we announced in a post that is already up, we are cancelling our NYC meetup that had been set for this Friday, the 18th. Some readers said they will still go to the venue, Slainte, at 304 Bowery, informally. Normally I would come out, but I haven't left the house for days except to go to the drugstore to try to get some OTC relief from the flu.
Yves
* * *
By Lambert Strether of Corrente.
Politics
"But what is government itself, but the greatest of all reflections on human nature?" –James Madison, Federalist 51
2020
Why doesn't any other candidate talk like this? (1)

No, Donald Trump, the economy is not "absolutely booming" when nearly 80% of workers live paycheck to paycheck – hoping that they don't get sick or that their car doesn't break down.

— Bernie Sanders (@BernieSanders) January 17, 2019

Why doesn't any other candidate talk like this? (2)

it may seem trivial but i gotta say the difference in language and tone here is why i think bernie is still the better choice pic.twitter.com/3pLxHUuZb4

— Official Enya VEVO (@nachdermas) January 17, 2019

"The Tulsi Gabbard Factor" [Counterpunch]. "Gabbard seems to think of international relations in a different register, seeing states as rational agents pursuing their national interests – mainly in self-preservation and self-defense. Academics call this way of thinking about geopolitics 'realism'; it is old-fashioned Realpolitik projected onto the global stage…. If Gabbard's candidacy catches on enough for her to become a threat to prevailing interests within the Democratic Party, expect to hear more about how her policies are of a piece with Assad's, the demon of the hour, and also, of course with Vladimir Putin's, the devil incarnate in the eyes not just of Clintonite liberals, but also of the anti-Trump "conservatives" who have overrun CNN and MSNBC (=MSDNC), and of the national security state "experts" whom one sees at all hours of the day and night on those increasingly unbearable cable networks. Worse still, expect to hear more about how Gabbard's views coincide with Trump's. If anyone really is the devil incarnate, he's the man. But face it: when he's right, he's right, and compared to Clintonite Democrats, on more issues than foreign affairs – on trade, for example — he's often more right than they. Better a leftwing realist, which is what Gabbard seems to be, than a Clintonite moralist." • Indeed.

"New Trump campaign hires to focus on convention delegates, party organization" [Politico]. "The new hires will help run the campaign's delegate and party organization arm, which is waging an elaborate nationwide campaign to ensure the delegates selected to attend the nominating convention are staunch White House allies — not Never Trump Republicans. The group will be focused on delving into the granular state-by-state battles that will ensue in the coming months and which will determine the composition of the convention delegation."

* * *

Global elites like gold (1):

Big year for puzzled people in gold rooms asking why we can't all just get along pic.twitter.com/K13R4bYSuF

— CalKing (@mynameiscal) December 25, 2018

Global elites like gold (2):

House of Carbs pic.twitter.com/1IrumGmKOh

— ian bremmer (@ianbremmer) January 15, 2019

"Why you can't look away from that Trump fast food photo" [Los Angeles Times]. "It's quite an interplay: opulence and modesty, high and low, point and counterpoint, Trump in the middle. It evoked a period costume romp about royals or some dark comedy on cable…. It is not surprising that people found the photo visually arresting, said George Baker, a professor of art history at UCLA who specializes in modern and contemporary art. It observes the rule of thirds and has some aspects of the golden ratio, he said, but it's more powerful in the way it evokes classical art…. For Baker, though, the most interesting thing about the photography is the interplay between Trump and Lincoln. Healy's 'Abraham Lincoln' was completed before Rodin's 'The Thinker' sculpture, though the pose is the same and has been used throughout art history to depict contemplation, including in Michelangelo's tomb for the Medici princes. 'The gesture Trump is making could be no more different," Baker said. It's 'so striking and so the opposite of the contemplative figure behind him, and the lineage of thought that that painting borrows from.'" • The Twitter has moved on but I think we will look back at this photo….
2019
2016 Post Mortem
Doubling down in so many ways:

Don't throw away your shot: Support the progressive work of @OnwardTogether and join me for a Broadway play in New York, flights and hotel on us! Enter here: https://t.co/v9tJM9Z5g3 pic.twitter.com/OwLObp9omH

— Hillary Clinton (@HillaryClinton) January 17, 2019
New Cold War
Yep:

After all this, Trump is in trouble for corrupt business practices (Moscow Tower) like every sane person said he was guilty of, not this Russian collusion fairytale every liberal MSM has been pushing for the last two years.

— Keep Rae Shining (@GuruBluXVIII) January 18, 2019
Realignment and Legitimacy
"Panarchy as Full Spectrum Intersectionality" [Counterpunch]. "Solidarity is the guiding principle for any egalitarian philosophy. The basic idea is that all oppressed people face the same enemy and the only way any of us can defeat our collective oppressor is with the collective force of a diverse people united against it in all its demonic manifestations. Today they call this principle intersectionality." • This is a ridiculous attempt to make intersectionality's problems go away by completely redefining it.

"Inciting Emotions and Playing US: Why Sectional Movements are Counterproductive" [Ghion Journal]. "Demographic based movements are not trivial in terms of the underlying issues they bring to light, people who take part in them have very real frustrations and rightly feel outraged—they march and protest as a means of seeking redress. However, the very powers who purvey suffering around the globe and subjugate the masses with impunity have, time and again, co-opted the pains of marginalized people in order to fracture the oppressed. It's a playbook that is timeless, few are able to dominate many by segregating humanity into encampments. This simple scheme of dividing the public has evolved over time; what started with color, gender and religion has burgeoned into a paradigm of perpetual schisms where artificial constructs are created on a regular basis. It has gotten to the point where people say what they are for minutes before they say their names." • And their pronouns.

Somehow I don't think Filopovic thought this through:

The second is that identity does matter here, and Harris was undoubtedly under enormous pressure to prove herself to be "tough" — especially as a woman, ESPECIALLY as a black woman. That doesn't excuse the worst excesses, but it does contextualize the many demands on her.

— Jill Filipovic (@JillFilipovic) January 17, 2019
Stats Watch
Industrial Production, December 2018: "A surge in motor vehicle production together with construction supplies along with a strong gain for business equipment drove a rare 1.1 percent December increase in manufacturing production that far surpasses Econoday's consensus range where the top estimate was only 0.4 percent" [Econoday]. "Indications from many regional reports were pointing to factory slowing at year end though today's report, and it's definitive set of economic numbers, tells the opposite story — one centered in the unexpected gain for vehicles. Yet separate data on factory orders and shipments are being delayed by the government shutdown and do cloud what to expect for manufacturing's contribution to fourth-quarter GDP."
Consumer Sentiment, January 2019 (Preliminary) [Econoday]. "In what is the first major economic indication of trouble tied to the government shutdown, the consumer sentiment index plunged to a 90.7 reading that is far below Econoday's low estimate for 95.5…. The report cites other negatives aside from the shutdown including the impact of tariffs and instability in the financial markets. But the shutdown is the front and center issue right now facing the nation and the drop in January's preliminary index — by far the very steepest since early in the economic cycle — suggests it may very well be rattling the confidence of the nation's consumers."
Capital Investment: Handy chart:
Bank of America on "the investment boom that wasn't" pic.twitter.com/kyNM0RrKaa

— Owen Davis (@odavis_) January 18, 2019
The Bezzle: "Twins get some 'mystifying' results when they put 5 ancestry DNA kits to the test" [CNBC]. "Last spring, Marketplace host Charlsie Agro and her twin sister, Carly, bought home kits from AncestryDNA, MyHeritage, 23andMe, FamilyTreeDNA and Living DNA, and mailed samples of their DNA to each company for analysis. Despite having virtually identical DNA, the twins did not receive matching results from any of the companies. In most cases, the results from the same company traced each sister's ancestry to the same parts of the world — albeit by varying percentages. But the results from California-based 23andMe seemed to suggest each twin had unique twists in their ancestry composition…. "The fact that they present different results for you and your sister, I find very mystifying," said Dr. Mark Gerstein, a computational biologist at Yale University. And there's a simple reason for that: The raw data collected from both sisters' DNA is nearly exactly the same." • It's not "mystifying at all. It's yet another Silicon Valley scam. But somebody should tell Elizabeth Warren, so she can go back to Square One on her putative Cherokee ancestry….
The Bezzle: "Facebook employees busted leaving 5-star reviews for Portal on Amazon" [The Verge]. "[A]t least three of the roughly 100 five-star reviews for the Facebook Portal all match the names of specific Facebook employees: Tim Chappell, also the name of the head of supply-chain & strategic sourcing AR / VR products; Javier Cubria, an event marketer at Facebook; and Oren Hafif, a security engineering manager at the company… All three reviews in question are listed as "Verified Purchases," meaning that Amazon's system has confirmed that those products were bought at Amazon. And based on Boz's comments, it seems that these are just three Facebook employees who are really, truly happy with the Facebook Portals they bought and wanted to share the good news with the world without any corporate encouragement." • The fish rots from the head; these aren't line employees.
The Bezzle: "Judge unseals trove of internal Facebook documents following our legal action" [Reveal News]. "A glimpse into the soon-to-be-released records shows Facebook's own employees worried they were bamboozling children who racked up hundreds, and sometimes even thousands, of dollars in game charges. And the company failed to provide an effective way for unsuspecting parents to dispute the massive charges, according to internal Facebook records." • Just another day at the office for Facebook. When are we throwing Zuckerberg in jail, anyhow?
The Bezzle: "Summit Learning declined to be studied, then cited collaboration with Harvard researchers anyway" [Chalkbeat]. "Summit Learning, a fast-growing "personalized learning" system, touts a partnership with Harvard researchers even though Summit actually turned down their proposal to study the model. The online platform is backed by Facebook founder Mark Zuckerberg's philanthropy and is now being used in 380 schools across the U.S." • The Seal of Bad Housekeeping….
The Bezzle: "The Attention Economy Is a Malthusian Trap" [The Atlantic]. "[S]ome of the largest tech companies have exhausted their main markets. Apple and Samsung may have reached the smartphone plateau, as phone sales seem to have peaked. Facebook and Google have grown to dominate digital advertising. But in the U.S., overall ad spending has historically averaged no more than 3 percent of GDP. How do you grow forever in a sector that isn't growing? That's easy: You don't. There may be a Malthusian trap in the attention economy. Eventually, revenue growth bumps up against the natural limitations of population and waking hours."
The Bezzle: "He Hawks Young Blood As A New Miracle Treatment. All That's Missing Is Proof." [HuffPo]. "Jesse Karmazin, the 34-year-old founder of the startup Ambrosia, had a pitch journalists couldn't resist: For a fee, he could help his clients combat aging and its related ills with infusions of blood plasma from the young. Teen donors, vampiric undertones, a serious-sounding study, an $8,000-per-person price tag and rumors that venture capitalist Peter Thiel might be interested earned Ambrosia more than 100 press mentions in just two years. But despite declaring the study a success and announcing plans this week to accept new clients, Karmazin never showed any proof that the transfusions actually helped people…. Ambrosia, which declined to comment on whether the company has any investors, is only one of many firms investigating how to help people feel younger for longer. But Ambrosia's ability to attract paying clients and years of positive press coverage — without providing scientific data to back up its claims — shows just how easy it can be for promises to outpace the research when Silicon Valley gold-chasing mixes with Americans' fear of death."
The Biosphere
"Investing Prophet Jeremy Grantham Takes Aim at Climate Change" [Bloomberg]. "At universities and investor conferences, gardening clubs and local environmental groups, [Grantham] gives a talk titled "Race of Our Lives"—the one between the Earth's rapidly warming temperature and the human beings coming up with ways to fight and adapt to climate change…. While capitalism "does a million things better than any other system," he says, it fails completely on long-term threats such as climate change. "You must not expect unnecessary good behavior from capitalists," he says. The answer, he adds, is strong regulations: 'I'm sorry, libertarians, it is the only way.'"
"Climate Change, Limits to Growth, and the Imperative for Socialism" [Monthly Review (witters)]. From 2008, still germane. "As the global ecological crisis deepens, some among the upper middle class recognize or sense that the existing capitalist "life style" is in serious trouble and cannot be sustained indefinitely. Yet, they are unable or unwilling to imagine anything beyond the capitalist system, on which their relatively privileged material life depends. They are not yet ready to give up their implicit political support for the capitalist class. Their living conditions and experiences are very much detached from those of the working class. It is therefore difficult for them to see that only with a massive mobilization and organization of the working class could there be any hope for the social transformation required for ecological sustainability to be accomplished. The upper-middle-class environmentalists, as a result, have to put their desperate hope (or faith) in technological miracles on the one hand and the power of moral persuasion on the other hand (which they hope would convince the capitalist class to behave morally and rationally)."• Eleven years on, this seems like a pretty good call. And Grantham and the Monthly Review are singing from the same page in the hymnal, at least on one issue…
MMT
All great economists were:
"governments…determined to…make a piece of paper issued by them pass for a pound, by merely calling it a pound, and consenting to receive it in payment of the taxes." – John Stuart Mill, 1848, Principles of Political Economy

— Mathew Forstater (@mattybram) January 17, 2019
Our Famously Free Press
"What Does Free Speech Really Mean on Social Media?" [The American Conservative]. "In Davison v. Randall, a local government official in Virginia (Phyllis Randall) blocked a constituent (Brian Davison) from her "official" Facebook page. The court held this to be viewpoint discrimination, a 1A violation in a long-recognized category of unconstitutional speech restraint. Advocates for Davison like the ACLU and the Knight Institute supported the case and used it to bolster the argument that Trump cannot block people on his Twitter feed. Lower courts have agreed, saying it is unconstitutional for Trump to silence his critics this way. The Department of Justice is appealing, but the ACLU is happy to build precedent with smaller wins like Davison, as the Trump case will almost certainly wind its way to the Supreme Court. The ACLU is likely to prevail against Trump. The problem is, by narrowly focusing on an individual politician's responsibility not to block users with unpopular opinions, the courts have allowed Facebook, et al, to do exactly the same thing on a much larger scale against ordinary people." • 
Guillotine Watch
"Jack Dorsey Has No Clue What He Wants" (interview) [HuffPo]. "It seems clear that Twitter's current iteration, a machine learning-curated hell, isn't the website Jack Dorsey wants. He just refuses to say what that website actually is." Dorsey: "Right now we're just trying to determine what the indicators are. Like, temperature on your body — that indicates whether you're sick or not, right? So if you were to apply the same concept to conversations, what are the indicators of a healthy conversation versus a toxic conversation? That's what we're trying to figure out. We did this whole thing with outside researchers and RFP to get external help to determine these indicators." • Dorsey certainly seems like an odd duck, but a goal of "healthy conversations" — more or less imposed on Twitter by, well, social media types — doesn't seem easy to define or achieve. What would "conversational health have looked like in France in 1788? And speaking of which–
"Revolutions" (podcast) [Mike Duncan]. • Mike Duncan was recommended some years ago by a member of the NC commentariat, and gosh, for some reason, it seemed like it was a good idea to listen to the French Revolution segments again. This, from Episode 3.7 (2014), The Séance Royale (somewhere between the Assembly of Notables (1788) and the Estates General (17, er, 89), is an interesting comparison: "The resulting debate did not occur in a private room. There would be, for the first time, an audience. In the early going, the audience would be drawn from the two thousand or so clerks, bailiffs, and young lawyers who were attached to workings of the parlement, and for whom this debate was the center of the universe. Mostly younger, mostly liberal and/or radical, they cheered speakers who preached resistance, and hissed those who advised compliance. The existence of "the audience" will soon become a key feature of the French Revolution, which is in pretty marked contrast to the English and American Revolutions, where all the great oratory was directed at fellow members of Parliament, or, say, the Continental Congress. But the leaders of the French Revolution always had a crowd to play to, and the impact of turning governance into theatre would play a major role in how things would unfold." • Mass media events, even Town Halls and Debates, are not theatrical in that audience reaction, though possible, is limited, whether in the hall or the studio. But there is an arena where reaction to oratory is in the mass, passionate, immediate, often very well-informed, uncircumscribed, and capable of driving the news cycle: The Twitter. Trump — as befits his show business background — performs "governance as theatre" in that venue very well. So, interestingly enough, does AOC.
Class Warfare
"The richest 1% own 50% of stocks held by American households" [Yahoo Finance (JohnnyGL)]. "Market volatility is unsettling to investors. But just who makes up the investor class? According to Goldman Sachs, stock ownership is extremely concentrated because of the growing wealth gap in the U.S., and thus the market's performance affects households making up the wealthiest 1% of Americans much more significantly than the other 99%. "The wealthiest 0.1% and 1% of households now own about 17% and 50% of total household equities respectively, up significantly from 13% and 39% in the late 80s," Daan Struyven, Goldman Sachs's chief economist said in a note earlier this week." • Hence, the disportionate focus on Mr. Market and his feels, and the confusion between "the economy" and "the market."
News of the Wired
"Study Identifies The Most Effective Mental Strategies That People Use To Get Through Aversive Challenges" [The British Psychological Society Research Digest]. "What strategies do you use to push through a tough challenge, be it a run on a treadmill or a stressful phone call with your boss? …. Across the different types of aversive challenge, the strategies correlated with success were: thinking about the positive consequences of getting to the end (this was also the most popular strategy); monitoring one's goal progress; thinking that the end is near (the second most popular strategy); and emotion regulation (e.g. trying to stay in a good mood). In contrast, distracting oneself from the aversive challenge was associated with less success – perhaps because distraction makes us more inclined to give in and do something more pleasant." • But see the end for study limitations.
A very Japanese version of #MeToo:
Biggest controversy on Japanese internet (and now, finally, in Japanese media) involves the targeted assault of Yamaguchi Maho, a member of the Niigata-based idol group NGT48, a sister group of AKB48 (which I think Westerners are more familiar with). #山口真帆

— Kat Bee (@katbeee) January 10, 2019
This episode would supply the plot for an opera, quite a tragic one.
* * *
Readers, feel free to contact me at lambert [UNDERSCORE] strether [DOT] corrente [AT] yahoo [DOT] com, with (a) links, and even better (b) sources I should curate regularly, (c) how to send me a check if you are allergic to PayPal, and (d) to find out how to send me images of plants. Vegetables are fine! Fungi are deemed to be honorary plants! If you want your handle to appear as a credit, please place it at the start of your mail in parentheses: (thus). Otherwise, I will anonymize by using your initials. See the previous Water Cooler (with plant) here. Today's plant (Huey):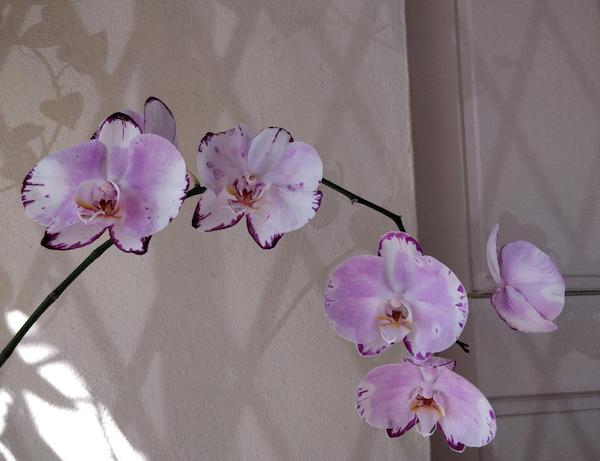 Huey writes: "I live in the tropics so I can perhaps add a little extra variety to the Cooler's pictures, although most of my immediately available plants are orchids." And lovely orchids they are. Nero Wolfe would be proud!
* * *
Readers: Water Cooler is a standalone entity not covered by the annual NC fundraiser. So do feel free to make a contribution today or any day. Here is why: Regular positive feedback both makes me feel good and lets me know I'm on the right track with coverage. When I get no donations for five or ten days I get worried. More tangibly, a constant trickle of small donations helps me with expenses, and I factor that trickle in when setting fundraising goals. So if you see something you especially appreciate, do feel free to click below! (The hat is temporarily defunct, so I slapped in some old code.)
Or Subscribe to make a monthly payment!