By Lambert Strether of Corrente.
Politics
"But what is government itself, but the greatest of all reflections on human nature?" –James Madison, Federalist 51
"They had one weapon left and both knew it: treachery." –Frank Herbert, Dune
2020
Trump: "Trump unleashing digital juggernaut ahead of 2020" [The Hill]. "the scale of Trump's spending and the sophistication of his digital operations is unparalleled among sitting presidents, according to analysts. Trump's digital operation in 2016 was so successful he appointed the man widely credited with steering it, Brad Parscale, as his campaign manager for 2020…. The campaign had also raised about $130 million as of last year, the most by any sitting president at that point in the cycle." • Trump may be weak, but he's not that weak.

Sanders (1): Sanders foreign policy advisor Matt Duss:

Socialists Should Take a Stand on Venezuela: No Trump, No Maduro, No War https://t.co/hVZUHRIQSp via @thedailybeast

— Matt Duss (@mattduss) February 24, 2019

The article (and others) make the point that a Trump v. Maduro binary doesn't make a whole lot of sense, because the locals have different perspectives on Maduro, not all of them from the country clubs or people with second homes in Miami. Whether Duss is speaking for Sanders, I don't know. ("No Maduro" doesn't mean removing him in a coup, as the headline could be seen to imply.)

Sanders (2): "Sanders Asks Campaign Surrogates To 'Engage Respectfully' With Democratic Rivals" [HuffPo]. "In the Saturday email to over 100 campaign surrogates obtained by HuffPost, Sanders also preemptively admonished supporters against 'bullying and harassment of any kind.' 'As we engage with our opponents in the Democratic primary, we will forcefully present our views and defend ourselves against misrepresentations,' he wrote 'But, let us do our very best to engage respectfully with our Democratic opponents ― talking about the issues we are fighting for, not about personalities or past grievances. I want to be clear that I condemn bullying and harassment of any kind and in any space." • UPDATE This rubs me the wrong way. I understand the "Clean for Gene" rationale. That's fine. Interestingly, the issue is exactly the same as with strategic non-violence: People will say "I'm somebody punches me, I'm punching back," and it seems to do no good to point out that, strategically, that may not make sense. And similarly online. Fighting words demand a response, seemingly. However, those who were out in the trenches in 2016 beating back Clintonite smears of being racist and sexist BernieBros — smears funded to the tune of a million bucks, let us remember — might appreciate a pat on the back for the hard work. And it's not like David Brock went out of business, either. Since new smears and new talking points will obviously emerge, one thing a Sanders rapid response team might do is broadcast boilerplate that his online supporters could respond with, that would be crafted so that a reasonably observer would regard it as not bullying. (The Identitarian Industrial Complex will never admit it, but they never would anyhow, so why worry about them?) The boilerplate might even take the form of hash tags. Nevertheless, liberal Democrats are gonna say what they say, regardless of what Sanders does, or what his supporters do. For example—

Clinton (1): "Ex-Clinton staffers slam Sanders over private jet flights"" [Politico]. "'I'm not shocked that while thousands of volunteers braved the heat and cold to knock on doors until their fingers bled in a desperate effort to stop Donald Trump, his Royal Majesty King Bernie Sanders would only deign to leave his plush D.C. office or his brand new second home on the lake if he was flown around on a cushy private jet like a billionaire master of the universe,' said Zac Petkanas, who was the director of rapid response for the Clinton campaign." • This is in 2020, mind you, and said of Schumer's Outreach Director, one of the most popular politicians in the country. Offer the Clintonites a helping hand, and they'll rip your arm off, right up to the shoulder…

Clinton (2): "EX-CLINTON POLLSTER: Hillary will run if Biden doesn't — or field is 'too far left'" [The American Mirror]. "After defending Clinton's credentials as 'one of the most experienced politicians around,' [Mark] Penn went on to say of the reported recent confabs between Hillary and declared candidates, "Those meetings are going to be somewhat awkward because she hasn't declared that she's not definitely running, and she, in fact, at the same time is looking over the field and I think will make a decision later in the year whether or not to run herself. Penn said the chances of Hillary running depends on how the field shapes up. 'If the party looks too far to the left and there's no front runner, she'll get in,' he said. 'I think if Joe Biden gets in, that probably means she won't run if he gets in. If he doesn't get in, I think the field will be open for her,' Penn said." • She's tanned, rested, and ready!
Health Care
"Don't Let Medicare For All Be Rebranded" [Current Affairs]. "In the lead up to the 2018 midterms, the mildly named "Partnership for America's Healthcare Future" brought together a consortium of industries—big insurance, big healthcare, Pharma, and the AMA—with the single goal of opposing Medicare-for-All. Corporations recognize that single-payer, Medicare-for-All—the real thing—has the potential to finally align our healthcare system with the needs of the people it serves, rather than the profiteers who have dominated it for a long time. By allowing them to redefine it, those who would turn Medicare-for-All into nothing but a meme may, yet again, doom our best chance at a just, equitable, and sustainable approach to healthcare in America." • Note that this otherwise good article isn't cynical enough about Obama. He seemingly supported the public option — easy, since it was, in itself, a bait-and-switch operation promoted by liberal Democrats to suck all the oxygen away from single payer, which it did — but secretly cut a deal with Big Pharma to eliminate it.
2019
"Where in the world does Alexandria Ocasio-Cortez live?" [New York Post]. • The partner thing didn't get any traction, so we're on to this. Readers will correct me, but I see two issues raised by the article: One is her local office, not yet complete. Since I see stories about AOC in the district all the time, I don't know that this matters very much.* The other is her condo, apparently left to her by her father, at which the Post's paparazzi have found little evidence of her occupation. The whole thing reminds me of the ginned up scandal about Sanders, not the winter jacket one, but the one where he sold one house to buy another. So Sanders isn't St. Francis of Assisi. And AOC now lives in a DC location commensurate with her salary. So she isn't Mother Theresa. Since they're not shaking down Goldman Sachs to the tune a few hundred thousand bucks for an hour's work, do I care? NOTE * Leaving the Post's moralizing aside, yes, AOC had best get constituent services under control unless she wants to be a one-term representative. I know she's been through life-changes in the last year, but politics is unforgiving.
Realignment and Legitimacy
"Beyond the Rising Tide: Reparations for Slavery Have to Be More Than a Symbol [Briahna Gray, The Intercept]. "Because the value of wealth compounds, capitalism rewards the historical possession of wealth; the ability to invest today is worth more than the ability to do so in the future. That being the case, how can black Americans, first enslaved and then legally barred from participating in capitalism for the overwhelming majority of this country's history, begin to catch up with a systemic adjustment to the system? The answer is we can't. There will be no racial equality under capitalism."

"Democratic Consultants Should Stop Working for Corporate Clients" [Politico]. "While it's not well-known outside the political class, many consultants who advise campaigns are often working for corporate clients at the same time—and all too frequently, these clients interests' directly oppose the goals of any progressive coalition. Those working both sides of the street include some of the most senior aides from the Obama administration, and as well as advisers to both the Clinton and Sanders campaigns. From opposing progressive taxation to fighting for deregulation, working for corporate clients means pushing an agenda most progressives would consider a non-starter were it espoused by a political candidate." • Obama's Plouffe at Uber, to pick an example at random.
Stats Watch
Chicago Fed National Activity Index, Januar7 2019: "Production can apparently have a quirky effect on the national activity index as it did in January, driving it down sharply" [Econintersect]. "This is low but no record as the index was even lower as recently as May, at minus 0.51 when a fire at a parts supplier disrupted that month's auto production." • A single fire. That's an awfully fragile supplly chain.
Wholesale Trade, December 2017: "Volatility is increasingly the theme of recent economic data, including wholesale inventories which bloated" [Econintersect]. "The relationship between inventories and sales in the wholesale sector began to look unfavorable in November and really points to overhang in this report. Year-on-year, inventories are up 7.3 percent while sales are down 1.5 percent…. The jump in wholesale inventories will provide a technical boost to fourth-quarter GDP but not a healthy one."
Dallas Fed Manufacturing Survey, February 2019: [Econoday]. "The Dallas Fed report, like other regional manufacturing surveys, had been tailing off noticeably but now is back on the climb."
Tech: "RIP Culture War Thread" [Slate Star Codex]. "This post is called "RIP Culture War Thread", so you may have already guessed things went south. What happened? The short version is: a bunch of people harassed and threatened me for my role in hosting it, I had a nervous breakdown, and I asked the moderators to get rid of it…. The fact is, it's very easy to moderate comment sections. It's very easy to remove spam, bots, racial slurs, low-effort trolls, and abuse… But once you remove all those things, you're left with people honestly and civilly arguing for their opinions. And that's the scariest thing of all." • But then there's a long riff about commenters who "profit off of outrage culture," which doesn't strike me as honest or civil. However, moderating for that is an "I know it when I see it" thing, which doesn't scale (at least until somebody figures out how to get an AI to do it while the discourse is constantly changing, with some of the change being driven by bad faith actors. Anyhow, a long post, but well worth a read. And take a bow, NC comments section!
The Bezzle: "The secret lives of Facebook moderators in America" [The Verge]. There are 1,000 people moderating content for Facebook at a body shop professional services vendor in Phoenix called Cognizant, and for 15,000 content reviewers around the world. The yearly salary for at Cognizant is $28,000. "Collectively, the employees described a workplace that is perpetually teetering on the brink of chaos. It is an environment where workers cope by telling dark jokes about committing suicide, then smoke weed during breaks to numb their emotions. It's a place where employees can be fired for making just a few errors a week — and where those who remain live in fear of the former colleagues who return seeking vengeance. It's a place where, in stark contrast to the perks lavished on Facebook employees, team leaders micromanage content moderators' every bathroom and prayer break; where employees, desperate for a dopamine rush amid the misery, have been found having sex inside stairwells and a room reserved for lactating mothers; where people develop severe anxiety while still in training, and continue to struggle with trauma symptoms long after they leave; and where the counseling that Cognizant offers them ends the moment they quit — or are simply let go." • Moderation does not scale. Does social media scale only because effective moderation is absent?
Rapture Index: Closes down one on Volcanoes. "The lack of activity has downgraded this category" [Rapture Ready]. Record High, October 10, 2016: 189. Current: 177. Under the 180 floor. Remember that bringing on the rapture is a good thing.
The Biosphere
Readers will remember the following methodological critique of the Sánchez-Bayo/Wyckhuys review of insect population decline. The methodology:
[W]e performed a search on the online Web of Science database using the keywords [insect*] AND [declin*] AND [survey]
The critique:
In their review, Sánchez-Bayo and Wyckhuys found 73 studies showing insect declines. But that's what they went looking for! They searched a database using the keywords insect and decline, and so wouldn't have considered research showing stability or increases.
Earlier, I asked if any readers had access to the Web of Science, and I believe I have a volunteer. Now, I would like the help of experts in the field — this is NC, surely there are several — to replace the keyword "[declin*]" with another keyword. (I think the query should be identical in every other respect). I would, myself, try "[increas*], but I'm a layperson, and perhaps that's not the term of art among scientists. Readers?
(I should say I don't want to assault Sánchez-Bayo/Wyckhuys; I just want to know what else is happening. For example, perhaps generalist species are increasing (not enough to make a different in tonnage lost, however). I don't like loose ends, and this strikes me as a loose end.)
* * *
"This is an emergency, damn it" [Vox]."The [GND] release prompted a great deal of smart, insightful writing, but also a lot of knee-jerk and predictable cant. Conservatives called it socialist. Moderates called it extreme. Pundits called it unrealistic. Wonks scolded it over this or that omission. Political gossip columnists obsessed over missteps in the rollout. What ties the latter reactions together, from my perspective, is that they seem oblivious to the historical moment, like thespians acting out an old, familiar play even as the theater goes up in flames around them…. The house is on fire. But an odd number of Democrats and pundits just seem to be whistling past it, acting out familiar roles and repeating familiar narratives, as though we're still in an era of normal politics, as though there are still two normal parties and some coherent "center" they are both attempting to capture… Here's the only way any of this works: . Then organize people around that vision and demand it from elected representatives. If elected representatives don't push for it, make sure they get primaried or defeated." • Yes, I'm not caveating that the GND is necessary but not sufficient so don't @ me. NOTE * As I said, "The Green New Deal is a DEAL."
"Want a Green New Deal? Here's a better one." [Editorial Board, Washington Post]. "In this series of editorials, we propose our own Green New Deal. It relies both on smart government intervention — and on transforming the relentless power of the market from an obstacle to a centerpiece of the solution." • There's that word: "Smart"! More: "Ask practically any economist how to do that as cheaply as possible, and the answer is equally emphatic: put a price on carbon dioxide emissions with a carbon tax or a cap-and-trade program." • I hate the trope, "Imagine ____," but I'll break my rule against it: Imagine being able to write "ask practically any economist" with a straight face. (See at NC here for cap-and-trade; and here for the difficulty of calculating a carbon tax.)
"Attacks on wind and solar power by the coal and gas industries" [Energy and Policy Institute]. "Wind and solar power projects are under attack by coal and gas companies that fear competition from the booming renewable energy industry." • A bill of particulars from last year.
"It's Possible to Face Climate Horrors and Still Find Hope" [Truthout]. "In [The Uninhabitable Earth; Life After Warming's] chapters about the 'climate kaleidoscope,' — describing the distortion lens through which climate is viewed in mainstream culture — [Benjamin] Wallace-Wells also reveals himself as an incisive and insightful cultural critic, revealing the systems that lull us into complacency. He dissects and systematically takes down countless trends toward fatalism, technological distraction, the growing obsession with individual wellness (as a substitute to collective health) and conscious consumption with a keen eye. However, Wallace-Wells makes an omission, perhaps because of the publication date for this new book, when he declines to discuss the recent seismic shift within the climate movement. Since the publication of his article in 2017, the climate emergency movement has emerged, revealing itself as a powerful force. This movement tells the truth about the scale of the crisis, and demands a real solution, be it a 'Green New Deal' or a WWII-scale climate mobilization for a 10-year transition to zero emissions plus drawdown." • "Movements" don't take power, so I'm skeptical. That said, as First Sergeant Daniel Daly remarked: "Come on, you sons of b*tches, do you want to live forever?" In the short run, we're all alive, and I think the attitude to take up is to a baseline grim determination save as many of the 99% as possible (as distinct from the vision of the 1%, which is to retreat to a hellscape of bunkers and robots, and whatever the vision of the 10% might be, which probably ranges from denial to writing off the deplorables).
"Selling the Green New Deal With Positivity" [Douglas Rushkoff, Medium]. "We've won the communications battle in the sense that the rich and powerful now accept the reality of climate change and are actively betting on it happening. They believe us. But we're losing the war in that they don't believe the crisis can be averted. As speculators, they're more committed to betting on the most likely future instead of investing in the future they'd like to see happen. In the finance world, betting on what you hope for is derided as "emotional investing." One is supposed to bet only on existing probabilities — not on one's genuine goals or dreams. And this mentality is self-perpetuating. The more we invest in the inevitability of climate disaster, the more assuredly we bring it on and the more devastating a future we are creating for ourselves. If we're going to get business on our side (after which government is sure to follow), we have to convince them that the most likely future scenario is one where the whole world tries to get in on the bet that we can avert climate change. Or at least we can mitigate its effects." • A little bit MBA-ish, but a different perspective….
Class Warfare
"The class pay gap: why it pays to be privileged" [Guardian (JB)]. "Yet a helping hand does not always push from behind or below. In many elite occupations, support is more likely to come from above. And instead of economic it is often social – in the form of sponsorship. This process is simple; a senior leader identifies a junior protege and then, often operating beneath formal processes, is able to fast-track their career by brokering job opportunities, allocating valuable work or advocating on their behalf. This was particularly common at our accountancy firm, where most partners talked openly about "bringing through" younger staff to the partnership. And while this was often presented as innocent talent-spotting, we found that sponsor relationships were rarely established on the basis of work performance. Instead, they were almost always forged, in the first instance, through a sense of class-cultural affinity – shared humour, taste or lifestyle. And, as senior managers across our case studies were themselves overwhelmingly from privileged backgrounds, this acts as another way that progression is rigged in favour of the privileged." •
News of the Wired
Adaptive behavior:
Man-in-the-middle attack as executed by a 5-year-old https://t.co/ymELFyjVWG

— Kim Zetter (@KimZetter) February 22, 2019
"The mythos and meaning behind Pokémon's most famous glitch" [Ars Technica]. "The first Pokémon games for the Game Boy included 151 Pokémon (including the ultra-rare Mew, if your parents were long-suffering enough to drive you to one of the Nintendo promo events where it was distributed). But by following a seemingly random series of steps, players could encounter a 152nd Pokémon, MissingNo (Missing Number), which took the form of an L-shaped block of pixels…. Nintendo's official statement on MissingNo confirms that the glitch was not intentional and seeks to discourage players from exploiting it: 'MissingNo is a programming quirk, and not a real part of the game.'" • For some definition of "real," given that retro games are bug-fpr-bug compatible with their earlier versions. A fascinating insight into computer games (which I cut out of my life entirely after spending, like, two days doing nothing on my Mac 512KE but play pong).
"In memory of Tomi Ungerer, eight illustrators share their thoughts on his endlessly inspiring legacy" [It's Nice That]. "A prolific artist, Tomi published over 140 books in his career. From his first published children's book, The Mellops Go Flying, in 1957 to the renowned Flat Stanley and Moon Man, Tomi's work is one that when mentioned induces a nostalgic sigh in anyone who read, or was read, his books as a child. For many creatives, Tomi's storytelling ability and narrative illustrations, which shared both the wrong and the right in the world without passing any judgement on either, presented a way of depicting things differently. He showed how illustration could be a way to truthfully communicate, shine a light, poke fun and educate too – even if that education came in the form of a Kama Sutra book that uses the beauty of frogs legs to demonstrate the joy of sex." • Not the sort of career that would be acceptable today, I think.
"The Treachery of Images":
— Steve Randy Waldman (@interfluidity) February 24, 2019
* * *
Readers, feel free to contact me at lambert [UNDERSCORE] strether [DOT] corrente [AT] yahoo [DOT] com, with (a) links, and even better (b) sources I should curate regularly, (c) how to send me a check if you are allergic to PayPal, and (d) to find out how to send me images of plants. Vegetables are fine! Fungi are deemed to be honorary plants! If you want your handle to appear as a credit, please place it at the start of your mail in parentheses: (thus). Otherwise, I will anonymize by using your initials. See the previous Water Cooler (with plant) here. Today's plant (via):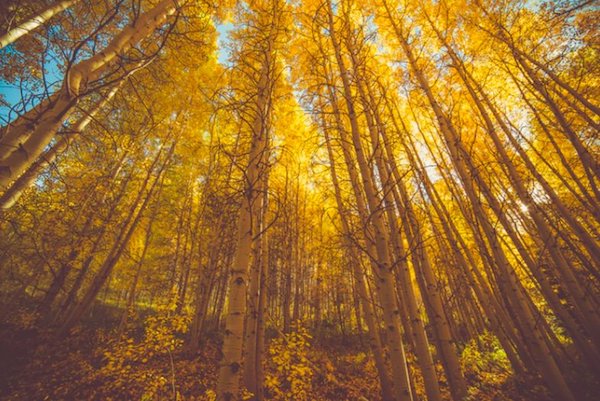 Robert McFarlane comments: "Word of the day: 'Pando' — the name given to the clonal colony of quaking aspen trees in Utah that is conjoined by its roots into a genetically singular organism weighing c. 6 million kg & aged c. 80,000 years old (in Latin, pando means 'I Spread Out'). Aka 'The Trembling Giant.'"
Readers, I'm still a little short on plants. And it would be very nice to see plants from readers who've never sent in pictures before. See directions below!
* * *
Readers: Water Cooler is a standalone entity not covered by the annual NC fundraiser. So do feel free to make a contribution today or any day. Here is why: Regular positive feedback both makes me feel good and lets me know I'm on the right track with coverage. When I get no donations for five or ten days I get worried. More tangibly, a constant trickle of small donations helps me with expenses, and I factor that trickle in when setting fundraising goals. So if you see something you especially appreciate, do feel free to click below! (The hat is temporarily defunct, so I slapped in some old code.)
Or Subscribe to make a monthly payment!