By Lambert Strether of Corrente.
Trade
"China's lockdown over the coronavirus is starting to cast clouds over the global trading economy. The country extended the Lunar New Year holiday for at least a week… and Shanghai and the nearby manufacturing hub of Suzhou went even further, ordering residents not to return to work until Feb. 9. [Wall Street Journal]. "The longer break will stretch out a period in which Chinese imports of natural resources that feed production lines typically decline. It could also disrupt industrial activity and prompt Chinese processors to run down stockpiles of crude oil and base metals, instead of buying new material. Oil and copper prices already are taking a hit, and Goldman Sachs is forecasting a drop in daily oil demand of 260,000 barrels. The disruption may push back outbound trade flows, including containerized shipments for U.S. retailers that replenish their inventories for the spring."
Politics
"But what is government itself, but the greatest of all reflections on human nature?" –James Madison, Federalist 51
"They had one weapon left and both knew it: treachery." –Frank Herbert, Dune
Here is a second counter for the Iowa Caucus, which is obviously just around the corner:
* * *
2020
Alert reader dk (not to be confused with DK) is in the process of developing the following interactive chart.

We have new (big sample) Morning Consult poll, as of 1/28/2020, 12:00 PM EST. Biden and Sanders are the pick of the litter, trailed by Warren and, horridly, Bloomberg, who has lapped Buttigieg. Of course, these are national polls, about to be massively thrown into confusion by IA, NH, SC, and NV — and then CA. I stopped using three-day averages because, this close to the first balloting, day to day fluctuations are important:

And the numbers:

Summary: The Biden juggernaut rolls on, but Sanders has pulled even. Warren is in trouble (meaning her smear of Sanders did not work). Needless to say — though of course IA, NH, SC, and MV are each different — this is a good place for Sanders to be. It's hard to believe this was the DNC's desired result.

CAVEAT I think we have to track the polls because so much of the horse-race coverage is generated by them; and at least with these charts we're insulating ourselves against getting excited about any one poll. That said, we should remember that the polling in 2016, as it turned out, was more about narrative than about sampling, and that this year is, if anything, even more so. In fact, one is entitled to ask, with the latest Buttigieg boomlet (bubble? (bezzle?)) which came first: The narrative, or the poll? One hears of push polling, to be sure, but not of collective push polling by herding pollsters. We should also worry about state polls with very small sample sizes and big gaps in coverage. And that's before we get to the issues with cellphones (as well as whether voters in very small, very early states game their answers). So we are indeed following a horse-race, but the horses don't stay in their lanes, some of the horses are not in it to win but to interfere with the others, the track is very muddy, and the mud has splattered our binoculars, such that it's very hard to see what's going on from the stands. Also, the track owners are crooked and the stewards are on the take. Everything's fine.

I think dk has started a really neat project, and in the near future we'll seek your feedback (within reason) for the tool "live."

* * *

Bloomberg (D)(1): "Bloomberg zeroes in on Florida as Democratic rivals focus elsewhere" [Miami Herald]. "Unlike his Democratic competitors, whose campaigns may live or die on the results of the first four primaries and caucuses in February, Bloomberg is using his fortune to fund a campaign focused on delegate-rich states that hold primaries in March and April. Florida's primary is March 17, although mail voting begins in days. Bloomberg reportedly has already spent $250 million on his campaign, including millions on TV commercials in Florida. He has hired dozens of staffers in the state, and intends to hire dozens more while opening 20 Florida offices in the coming days. But he also downplayed reports that he might spend up to $2 billion on his campaign."

Bloomberg (D)(2): "Michael Bloomberg supports Puerto Rico statehood, breaking with many 2020 Democrats" [Miami Herald]. "The former New York mayor and 2020 presidential candidate broke with most of the Democrats vying for the party's nomination to unequivocally back statehood for Puerto Rico in a policy plan released Monday…. 'Puerto Rico continues to be burdened by a federally-controlled debt restructuring process that has imposed draconian cuts to pensions, civil service pay, the university and municipal governments that are the backbone of public safety and disaster response,' Bloomberg's campaign said in a statement. 'Mike's plan provides for an independent audit, overseen by a representative board, of current debt and recent restructuring proposals, and implements a plan for debt relief based on the results.' Bloomberg said he would increase federal assistance to Puerto Rico by fully funding Medicaid and implementing federal tax credits that do not go to Puerto Ricans because the vast majority do not pay federal income taxes."

Klobuchar (D)(1): "Amy Klobuchar Enters 18th Minute Of Tense Standoff With Iowa Rally Crowd Who Haven't Laughed At Her Joke" [The Onion]. •

Sanders (D)(1): "Bernie Sanders is working the Latino vote in California, block by block" [San Francisco Chronicle]. "For the better part of a year, Sanders has focused on appealing to Latino voters who could be key to winning California and other states with similar demographics. Since May, his campaign has been organizing block by block in Latino neighborhoods such as Fruitvale, often in meetings like this. Batista and other Sanders staffers explain how to canvass door to door, make calls from phone banks and use the campaign's mobile app to persuade relatives and friends to support the Vermont senator. Batista's Oakland presentation wasn't the only one in which participants spoke in Spanish from start to finish. Winning the Latino vote, said Rafael Návar, director of Sanders' California operations, 'is the cornerstone of our campaign.'" • Winning California through the ground game is, oh, like slicing through the Ardennes, which everybody knew was impossible.

Sanders (D)(2): "32 hours in Iowa: Sanders packs schedule during mid-impeachment dash" [ABC]. "The Vermont senator ultimately spent just under 32 hours in the Hawkeye State, from Saturday afternoon to Sunday evening, but made seven stops and covered more than 330 miles on the ground. At his two largest events, in Ames Saturday evening and Sioux City Sunday night, Sanders drew crowds in the thousands in both a showing of force and a final effort to reach as many potential supporters as possible before the Feb. 3 caucus." • Impressive.

UPDATE Sanders (D)(3): "Sanders allies in new uproar over DNC convention appointments" [The Hill]. "'If the DNC believes it's going to get away in 2020 with what it did in 2016, it has another thing coming," [Sanders surrogate] Turner said…, Bob Mulholland, a DNC member from California who is backing former Vice President Joe Biden, dismissed the concerns, however, and said Perez has proved that he can be trusted. 'There's a reason we elect a DNC chair. He's the CEO, so let him drive the car,' Mulholland said. 'Whoever the nominee is, he or she will be in charge of their own convention. My message to Democrats is to stop attacking each other and train your focus on Trump.'" • I hope to have a complete spreadsheet of the entire committee in the near future; at first sight, Dewey Square Consultants seems to be disproportionately represented.

UPDATE Sanders (D)(4): "Worried Democratic Operatives Scramble to Fund a Network to Take Down Bernie Sanders" [Daily Beast]. "'It's not any one group of people' trying to build the anti-Sanders effort, said one of the Democratic sources. 'It is a loose network of people who think he would be very problematic as a nominee. There is, at this stage, calls to, and conversations with, donors and organizations that might support such an effort. But as far as I can tell, nobody has found sufficient financial support to get it off the ground.'" • Grifters gotta grift? Anyhow, there is a massively funded anti-Sanders effort. It's called "The Bloomberg Campaign."

UPDATE Sanders (D)(5): "Running Bernie Sanders Against Trump Would Be an Act of Insanity" [Jonathon Chait, New York Magazine]. "To nominate Sanders would be insane. Sanders has gleefully discarded the party's conventional wisdom that it has to pick and choose where to push public opinion leftward, adopting a comprehensive left-wing agenda, some of which is popular, and some of which is decidedly not. Positions in the latter category include replacing all private health insurance with a government plan, banning fracking, letting prisoners vote, decriminalizing the border, giving free health care to undocumented immigrants, and eliminating ICE. (I am only listing Sanders positions that are intensely unpopular. I am not including positions, like national rent control and phasing out all nuclear energy, that I consider ill-advised but which probably won't harm him much with voters.) Not every one of these unpopular stances is unique to Sanders. Some have won the endorsement of rival candidates, and many of them have been endorsed by Elizabeth Warren, Sanders's closest rival. In fact, Sanders seem to have overtaken Warren in part because she spent most of 2019 closing the ideological gap between the two candidates, which made Democratic Party elites justifiably skeptical about her electability, thereby kneecapping her viability as a trans-factional candidate. Sanders probably wasn't trying to undermine Warren by luring her into adopting all his policies, but it has worked out quite well for him, and poorly for her. But Warren at least tries to couch her positions in a framework of reforming and revitalizing capitalism that is intended to reassure ideologically skeptical voters." • Sanders lured Warren? Fun piece. (#MedicareForAll is not "intensely unpopular.") To be fair to Chait, much depends on Sanders bond with the electorate. Do they take him "seriously but not literally?" If so, they may see the "comprehensive left-wing agenda" as an initial bargaining position (although not, I assume, #MedicareForAll). We shall see.

Warren (D)(1): "Oddsmakers call Warren a bad bet in N.H., put money on Bernie" [Lowell Sun]. "According to Oddschecker.com, a British-based betting site, oddsmakers have picked Sanders as the favorite in three of the first four contests: Iowa, New Hampshire, Nevada and South Carolina. Sanders odds are particularly strong in New Hampshire where, according to the website, the state 'looks almost certain to go to Sanders as his current price of -175 is indicative of a 63.60% chance.'… Polling and betting averages are an example of 'the wisdom of crowds,' but the informed elites seem to think Bernie's fortunes are on the rise as well."

* * *

IA: "'No clear winner:' Iowa Democrats fear caucuses won't anoint a 2020 frontrunner" [McClatchy]. "Iowa Democrats pride themselves on voting first — and picking winners. Since the Iowa caucuses began kicking of the presidential nominating process in 1972, the victor has marched on to become the Democratic nominee in seven of the last ten open primary contests, including in the last four: Hillary Clinton, Barack Obama, John Kerry and Al Gore. But in 2020, they fear it will be different. After more than a year of non-stop campaigning from upwards of two dozen candidates, there's a sense of foreboding among Democrats of all stripes that their state won't provide much clarity on who will ultimately become the party's standard-bearer. It's a sentiment that's notably pervasive among rank-and-file Democrats, as well as inside of some of the major campaigns." • Iowa lowering expectations for its own, "first in the nation" caucus? (And a major revenue source for the state?) Odd!

IA: "Iowa is looking less and less like that clarifying moment Democrats had hoped for" [WaPo]. "An Iowa win, coupled with Biden's durable lead in the national numbers, could position him as all but unstoppable going forward. Another would be a big win by Sen. Bernie Sanders (I-Vt.), who is enjoying a surge in the latest polls. The contest would then become a scramble within the party to find an establishment figure who can stop Sanders. One possible beneficiary might be former New York mayor Mike Bloomberg, who is spending staggering sums across the map to put into place a campaign strategy that would kick into gear when Super Tuesday arrives in early March. What seems at least as likely as either of those outcomes, however, is that Iowa yields more of a muddle, producing a relatively close finish among the top three or four contenders. Complicating everything this year is a new set of party rules, which have the potential to add more confusion." • Oh, those Party rules!
2019
UPDATE "Rep. Ilhan Omar launches reelection bid with big advantages" [Associated Press]. "Omar was kicking off her reelection campaign Thursday night with a massive bank account and no challengers who pose a serious threat from either party. Her campaign slogan — "Send her back to Congress!" — gleefully evokes President Donald Trump's personal attacks on her. In an overwhelmingly Democratic district that where Omar took 78% of the vote in 2018, University of Minnesota political scientist Larry Jacobs gives her opponents no chance…. Omar raised more than $2.5 million through last year's third quarter, the latest figures available, and had $1.56 million in the bank. Her fundraising was more than triple the House incumbent average, according to the Center for Responsive Politics." • Not seeing the words "small donors" there, though.
Our Famously Free Press
"Bernie Sanders and His Internet Army" [New York Times]. "Since the start of Mr. Sanders's first presidential campaign in 2016, his colossal online support base has been by turns a source of peerless strength and perpetual aggravation — envied and caricatured by rivals who covet such loyalty, feared by Democrats who have faced harassment from his followers, and alternately cherished and gently scolded by the candidate himself." • Attack strength…
Realignment and Legitimacy
UPDATE "How the G.O.P. Became the Party of the Left Behind" [New York Times]. "In the 1990s there was no strong correlation between the economic standing of a place and the partisan preference of its voters: The Republican Party received roughly the same share of the vote in richer and poorer counties. By 2000, however, the electoral map had started to shift…. Now, the Republican share of the vote has increased across the nation's most economically disadvantaged counties, while the most successful counties have moved toward the Democrats…. By 2016, the nation's political map corresponded neatly to the distribution of prosperity: Mr. Trump won 58 percent of the vote in the counties with the poorest 10 percent of the population. In the richest, his share was 31 percent." • Leaves out that there are certainly wealthy districts that vote Republican too — and which liberal Democrats seek to peel off. (Chuck Schumer: "For every blue-collar Democrat we lose in western Pennsylvania, we will pick up two moderate Republicans in the suburbs in Philadelphia, and you can repeat that in Ohio and Illinois and Wisconsin." From 2016, but I don't think they've changed.)

UPDATE "The Misuses of Antisemitism in the UK and the USA" [Counterpunch]. "While the main attacks against Bernie will most likely be from the red-baiting angle – 'Sanders will bring us Venezuelan socialism!' – 'He will steal our eye-glasses' or '…our self-defense AR-15s' – I fear that the GOP's Sheldon Adelsons, and also some wealthy Democrats, may well be sharpening up the same sword wielded in Britain. I think great alertness and good clear answers have already become very necessary."

UPDATE "The Verifier – Polling Place Equipment – November 2020" [Verified Voting]. "We've made some changes to the Verifier. The maps now display voting equipment usage in election day polling places only and makes a distinction between jurisdictions in which most voters are hand marking paper ballots with Ballot Marking Devices (BMDs) provided primarily for accessibility and those in which BMDs are used by all voters to mark ballots." • It's as if they read our post, which pointed out that, at the time of writing, they made no such distinction.
Stats Watch
Accounting: "Should companies use Big 4 audit firms to implement enterprise financial software?" [Francine McKenna, The Dig]. "As I discussed in the interview with Vinnie and in this newsletter, the SEC's enforcement action against PwC for violating auditor independence 19 times at 15 different client engagements tells us clearly that audit firms are still performing prohibited systems design, development and implementation services for audit clients, despite a prohibition against providing these non-audit services for auditor in the U.S. established in 2002 with the passage of the Sarbanes-Oxley law. Several other recent cases show that the Big 4 play so many roles, even SEC lawyers can't figure out whether what they're doing lately violates rules enacted in 2002 that didn't contemplate sophisticated tax avoidance consulting like PwC's activities in LuxLeaks, strategy consulting, or governance risk and compliance services that have proliferated post-crisis."
Retail: "Pharmaceutical supply chains are turning away from the grocery store. Hundreds of regional grocery stores in cities from Minneapolis to Seattle are closing or selling their pharmacy counters…., as upheaval in medical supply chains reaches the frontlines of consumer drug sales" [Wall Street Journal]. "Grocery pharmacies are the latest casualty of industry consolidation that has forced many mom-and-pop drugstores to close and led big players to reassess their role in the business. Grocery pharmacies serve a big share of the U.S. market. But they are too small to wrest competitive reimbursement rates on drugs, and they generally lack other health services that draw customer."
Manufacturing: "GM will manufacture a self-driving people-mover for its San Francisco-based subsidiary Cruise, and plans to invest $2.2 billion to recast a plant that had been slated for closure. It will also invest another $800 million in suppliers" [Wall Streets Journal]. "The refurbished 35-year-old factory also will be the production site for several electric pickup-truck models, providing a boost for research in that arena. Ford Motor Co. last year invested in electric pickup-truck startup Rivian, which has also won backing from Amazon.com Inc. for work on electric delivery vans."
The Bezzle: "To fight new employment law, Uber pits California drivers against each other" [WaPo]. "Uber's decision to allow drivers to set their own rates in three California markets is triggering fears of a race to the bottom in pricing…. Typically, Uber sets fares by market and makes real-time adjustments based on demand. Drivers have no control in pricing and little visibility into the methodology, although it's dictated by factors including the amount of time spent on the ride, as well as the distance driven. In the test markets, Uber is letting drivers crank the established fare up to five times the price, so they only accept rides that will pay what they think the trip is worth. The idea is to address a tenet in [California's] AB5 requiring employers to demonstrate contractors' independence."
The Bezzle: "IoT Trouble: The Sonos Example — And More" [Jean-Louis Gassé, Monday Note]. "It was one thing to fight a cranky operating system or application on one's laptop. It created a culture, a folklore. Managing the dozens of devices in a smarthome is a set of tasks for which we are ill-prepared, it's not more of the same.mNor are we prepared for what happens to our privacy when the IoT devices that share information about our activities become 'required' by market forces or, worse, mandated by new laws and regulations. Imagine what marketers — and government agencies — could do with such information. And pause. There is no could, it will happen, there's too much 'stored value' in these network of connected devices, the appetites will be too strong."
Tech: "Google halts paid-for Chrome extension updates amid fraud surge: Web Store in lockdown 'due to the scale of abuse'" [The Register (dk)]. "On Saturday, Google temporarily disabled the ability to publish paid Chrome apps, extensions, and themes in the Chrome Web Store due to a surge in fraud…. Vincent said the shutdown is temporary while Google looks for a long-term way to address the problem. Developers who have paid extensions, subscriptions, or in-app purchases and received a rejection notice for 'Spam and Placement in the Store,' he said, can probably attribute the notification to the fraud fighting shutdown." • Probably?
Manufacturing: "Apple Supply Chain Braces for Disruption From Coronavirus" [Bloomberg]. "Apple Inc.'s China-centric manufacturing base is at risk of disruption after the Lunar New Year holiday as the company's partners confront the coronavirus outbreak that has gripped the country and caused more than 100 deaths. Virtually all of the world's iPhones are made in China, primarily by Foxconn's Hon Hai Precision Industry Co. at its so-called iPhone City in Zhengzhou and by Pegatron Corp. at an assembly site near Shanghai. Each of those locations is more than 500 kilometers away from Wuhan in central China, the epicenter of the viral outbreak, but that distance doesn't immunize them from its effects…. Confirmed cases of the coronavirus are rising in Henan province — home to Zhengzhou facility — which may lead Hon Hai or the government to close factories to prevent further contamination."
Mr. Market: "I Said Don't Panic. I Didn't Say Don't Worry" [John Authers, Bloomberg]. "The path of similar disease outbreaks in recent decades has followed a recognizable market template: There is a sell-off that lasts until concern reaches a crescendo, and the outbreak comes under control. Then it is time for a recovery. Sell-offs driven by previous epidemics have created buying opportunities. That is plainly the base case that many are still using, and Monday's 1.62% drop in the MSCI All-World index doesn't look excessive." • With charts…
* * *
Today's Fear & Greed Index: 52 Neutral (previous close: 47 Neutral) [CNN]. One week ago: 81 (Extreme Greed). (0 is Extreme Fear; 100 is Extreme Greed). Last updated Jan 28 at 12:59pm.
The Biosphere
"Farming's growing problem" [Center for Public Integrity]. "Deep cuts to nitrogen runoff and emissions are critical, researchers say, both to curb mounting hazards from water pollution and to stave off the most cataclysmic consequences of rising global temperatures. And while it's a smaller environmental danger than carbon, scientists say fertilizer is an underrated and growing threat — one that's more complicated to solve. 'We're not producing CO2 on purpose,' said James Galloway, an environmental scientist with the University of Virginia. 'You need to have that nitrogen to grow the food, and the more people there are and the higher they're eating up the food chain, the more nitrogen you need.' The rate that farmers in the U.S. are using nitrogen fertilizer is more than 40 times higher than it was three-quarters of a century ago, far outstripping population growth. Trouble was anticipated decades ago. But in the U.S., legislators and regulators alike have avoided confronting the problem directly."
"As sea levels rise, little of the United States will be unaffected" [Ars Technica]. "The United States is rich enough, industrialized enough, and far enough from the tropics that the rising temperatures of our changing climate aren't going to make any place uninhabitable. But a side effect of those rising temperatures—rising oceans—most certainly will. Already, an ever-growing list of places is facing what's called "nuisance flooding," in which even a high tide can leave streets underwater. Major storms just make matters worse. And, by the end of this century, the expected rise of the oceans may be over five times what we saw last century. As a result of this, many areas of the country will simply become uninhabitable, lost to the sea. Well over a third of the United States' population lives in counties that are currently on the coast, and over 10 million currently live on land that will be lost to a sea-level rise of 1.8 meters. They'll have to go somewhere—and people who might otherwise move to the coast will have to find some place else to relocate. All of which will change the dynamics of the typical relocation of people within the US."
"Why Planting a Trillion Trees Should Start With Small Farmers" [Bloomberg]. "Trees are an important tool to counter climate change: They capture carbon dioxide, improve biodiversity and increase groundwater. Adding a trillion trees could scrub out two-thirds of all emissions, according to scientists, and that's why everyone from the World Economic Forum to YouTube influencers have launched large planting programs. There's just one problem: The success rate of typical programs is often dismal. Many end up with no trees surviving to maturity. After years of experiments, John Leary believes he has found the magic ingredient to boost results: local people. But less than 5% of the trees survived without local supervision. That led them to the Forest Garden Approach, which trains farmers to use trees as a means of improving the productivity of degraded lands. Now TFF can plant each tree for as little as 10 cents while quadrupling the earnings of locals and boosting tree survival rates. Instead of releasing carbon through using techniques like slash and burn, the farmers growing the forest gardens are capturing more than 230 tons of carbon dioxide per acre over a 20-year period."
Health Care
"The Deceptively Simple Number Sparking Coronavirus Fears" [The Atlantic]. "When a new disease emerges, health organizations turn to a seemingly simple number to gauge whether the outbreak will spread. It's called the basic reproduction number—R0, pronounced R-nought—and though useful for decision makers, it's a nightmare for public communication. In brief, R0 is the average number of people who will catch the disease from a single infected person, in a population that's never seen the disease before. If R0 is 3, then on average every case will create three new cases. R0 is important because if it's greater than 1, the infection will probably keep spreading, and if it's less than 1, the outbreak will likely peter out…. In the past week, at least six teams of researchers, along with the World Health Organization, have published estimates of R0 for the new coronavirus. All these groups used different methods, but their results have been mostly consistent, with estimates hovering between 2 and 3. WHO was a little more conservative than the others, with estimates of 1.4 to 2.5. One Chinese team is a clear outlier, with estimates of 3.3 to 5.5. And a British-led group initially published a high average value of 3.8 last week before revising it downward to 2.5 as new data emerged…. the R0 estimates for the new coronavirus are in line with those for many other diseases. They're similar to those for SARS (2 to 5) and HIV (also 2 to 5), and considerably lower than those for measles (12 to 16)."
"Who will answer the call in the next outbreak? Drug makers feel burned by string of vaccine pleas" [STAT News]. "Every few years an alarming disease launches a furious, out-of-the-blue attack on people, triggering a high-level emergency response. SARS. The H1N1 flu pandemic. West Nile and Zika. The nightmarish West African Ebola epidemic. In nearly each case, major vaccine producers have risen to the challenge, setting aside their day-to-day profit-making activities to try to meet a pressing societal need. With each successive crisis, they have done so despite mounting concerns that the threat will dissipate and with it the demand for the vaccine they are racing to develop. Now, manufacturers are expressing concern about their ability to afford these costly disruptions to their profit-seeking operations. As a result, when the bat-signal next flares against the night sky, there may not be anyone to respond." • From 2018, still germame.
"I used to be a libertarian. Then the US healthcare system taught me how wrong I was" [Adam Weinistein, Independent]. "But if you're an American and you're reading this, be honest: When's the last time you looked around in a clinic lobby, a specialist's office, or a hospital waiting room, and saw agency and dignity? We are all numbers — insurance IDs, group plan numbers, medical billing codes, far-into-the-future appointment times. All our lives, we have been told that long waits, impersonal care, incompetence, and indignity are the province of other countries' socialized healthcare systems. What, then, do you call the Kafka-esque 21st century American medical badlands?"
"Trends in Unmet Need for Physician and Preventive Services in the United States, 1998-2017" [JAMA Internal Medicine]. "Conclusions and Relevance: Despite coverage gains since 1998, most measures of unmet need for physician services have shown no improvement, and financial access to physician services has decreased."
Our Famously Free Press
"Photo cropping mistake leads to AP soul-searching on race" [Associated Press]. "An AP photographer at the World Economic Forum in Davos, Switzerland took a picture Friday of five activists, including the well-known Swedish teenager Greta Thunberg and Ugandan Vanessa Nakate, who were there to discuss climate change. Preparing to send the image, the photographer cropped out Nakate, leaving a picture of four white women before a scenic mountain backdrop." • Oops.
Class Warfare
"How Harvard Aims to Muzzle Unions" [New York Review of Books]. "[T]he university has resorted to tactics that make the strike and its aftermath a matter of broader public concern. As the strike paralyzed campus, preventing deliveries, causing the cancelation of exams, and delaying the submission of grades, Harvard pressured departments to name individual strike participants. The demand that faculty step into managerial positions and do the administration's union-busting for it opened strikers to much more individualized retaliatory threats, since faculty members, unlike administrators, are directly responsible for course supervision and dissertation advising. When many departments refused to inform on their students, the administration gave departments a new assignment: report the number of strikers to the central administration. This set up departments with high numbers of strikers for potential retribution, whether lower numbers of graduate fellowships or fewer opportunities to hire new faculty. Then, eight days into the strike, the administration made perhaps its most disturbing and potentially far-reaching move: it attempted to make employment conditional on non-participation in strike action—a condition that it sought to extend into the new semester, starting this week."
"Under Legal Threats, The Guardian Killed My Investigation into SEIU Sexual Misconduct Cover-Ups" [Mike Elk, Payday Report]. "Last week, SEIU agreed to a major settlement to resolve sexual misconduct claims against its Vice President, Dave Reagan. As part of the legal proceeding against SEIU, Payday identified two witnesses, Njoki Woods and Daria Aladio, who provided crucial evidence against how Regan and others covered up sexual misconduct and threatened retaliation against whistleblowers. The investigation by Payday Report revealed that top officers of the 1.9 million-member SEIU, including President Mary Kay Henry, have not only failed to take action against sexual predators in its union but have actually promoted some men after they were accused of sexual misconduct. However, the story nearly didn't happen because of lawsuit threats directed against me and at the Guardian, where this investigation was initially commissioned. The story was written, edited, and ready to go this spring when the Guardian's legal team killed the story under a series of legal threats from SEIU."
"Open House" [n+1]. Gentrification in Manhattan: "The new people come with names that chime together like beads on a string. Taylor, Ashley, Kayla, Hayley, Madison (that one guy so far — he hailed from Wisconsin, hopefully not the state capital). I know their names because they get everything delivered. The packages pile up in the small entryway where there never used to be packages. The old people shop nearby, or else we don't shop much at all. Now I am always tripping over boxes. Sometimes, I confess, in my hostility, I kick the boxes. Amazon, Amazon, Amazon. Sephora. Vineyard Vines with the smiling, pink, preppy whale. Kick, kick, kick." • These packages seem to be part of the zeitgeist.
"Varon: Union Forces Sought South's Salvation in U.S. Civil War" [UVA Today]. ""Deliverance' was a key word in 19th-century Northern wartime discourse that you find appearing again and again, in all these firsthand sources,' [Elizabeth Varon, the University of Virginia's Langbourne M. Williams Professor of American History] said. 'Northerners believed they were fighting a war to deliver the Southern masses from the dominance of an elite slaveholding oligarchy – a 'slave power conspiracy' as Northerners put it, that had retarded the South's moral and material progress.'" • Hmm.
News of the Wired
"'Penis Man' Graffiti Artist Arrested by '25 Heavily Armed SWAT Officers'" [Phoenix New Times]. "Accused 'Penis Man' graffiti tagger Dustin Shomer announced on Facebook early Saturday morning that '25 heavily armed SWAT officers' had arrested him on January 23 at his Phoenix condo… 'Penis Man is neither man nor woman, you nor me,' Shomer wrote in one post. 'We are ALL Penis Man.'"
"Jeff Bezos' nudes were reportedly leaked when his girlfriend Lauren Sanchez sent them to her brother, in a new twist to the dramatic saga — here's everything we know so far" [Business Insider]. "In the latest update to the saga dating back to January 2019, a new report alleges that the person behind the leaked nude photos sent between Amazon CEO Jeff Bezos and his girlfriend, Lauren Sanchez, was Sanchez's brother." • Seems complicated.
New Year's Resolutions:
It's been 6 months since I joined the gym and no progress. I'm going there in person tomorrow to see what's really going on.

— Tony Starch (@_CakeBawse) January 15, 2020
* * *
Readers, feel free to contact me at lambert [UNDERSCORE] strether [DOT] corrente [AT] yahoo [DOT] com, with (a) links, and even better (b) sources I should curate regularly, (c) how to send me a check if you are allergic to PayPal, and (d) to find out how to send me images of plants. Vegetables are fine! Fungi and coral are deemed to be honorary plants! If you want your handle to appear as a credit, please place it at the start of your mail in parentheses: (thus). Otherwise, I will anonymize by using your initials. See the previous Water Cooler (with plant) here. Today's plant (JN):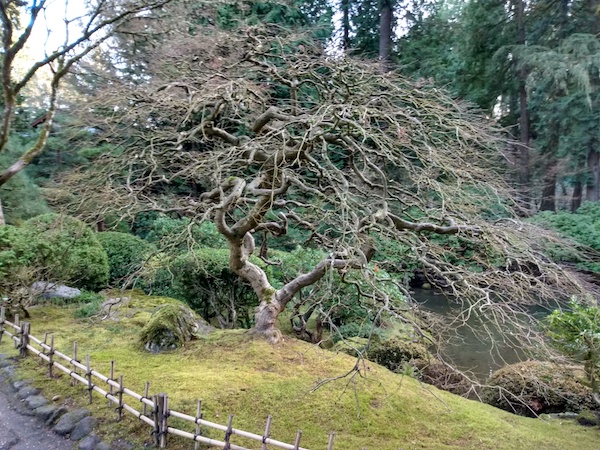 JN didn't write anything, but I will say: Gorgeous!
* * *
Readers: Water Cooler is a standalone entity not covered by the annual NC fundraiser. So if you see a link you especially like, or an item you wouldn't see anywhere else, please do not hesitate to express your appreciation in tangible form. Remember, a tip jar is for tipping! Regular positive feedback both makes me feel good and lets me know I'm on the right track with coverage. When I get no donations for five or ten days I get worried. More tangibly, a constant trickle of donations helps me with expenses, and I factor in that trickle when setting fundraising goals:
Here is the screen that will appear, which I have helpfully annotated.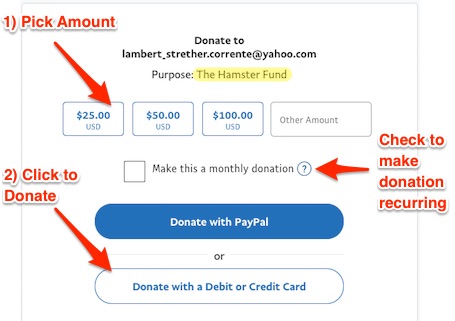 If you hate PayPal, you can email me at lambert [UNDERSCORE] strether [DOT] corrente [AT] yahoo [DOT] com, and I will give you directions on how to send a check. Thank you!