Angry Cockatoo Tears Down Anti-Bird Spikes And Throws Them To The Ground Bored Panda (furzy)
Minnesota Will Pay Homeowners to Replace Lawns with Bee-Friendly Wildflowers, Clover and Native Grasses Return to Now (furzy)
Gulp!

Earlier today at Heathrow Airport#StormDennis
pic.twitter.com/3FlmVtjO3k

— Britgirl Explains Brexit #FBPE (@MarieAnnUK) February 15, 2020
I spent weeks reporting on the bushfires. This is the truth about regional Australia Guardian (David L)
Permafrost is thawing so fast it's gouging holes in the Arctic World Economic Forum (resilc)
The real places and stories behind 'Parasite' Asia Times. Kevin W: "Worth reading through to the end, especially the end."
Every Melody Has Been Copyrighted (and they're all on this hard drive) YouTube (Robert H). One of my past (and terrific) attorneys was an intellectual property specialist (serious IP work is done out of only a handful of boutique firms + Covington). I suspect she would disagree with this legal analysis.
The Navy SEAL and His Doctor: An experimental brain treatment blows up two lives Rewired (Anthony L)
2019-nCoV
Coronavirus: China announces drop in new cases for third straight day BBC

Report 5: Phylogenetic analysis of SARS-CoV-2 WHO Collaborating Centre for Infectious Disease Modelling, Imperial College of Science, Technology, and Medicine

Clinical Characteristics of 138 Hospitalized Patients With 2019 Novel Coronavirus–Infected Pneumonia in Wuhan, China JAMA

Cries of despair from Ground Zero of the coronavirus outbreak Financial Times

China Quarantines Cash to Sanitize Old Bank Notes From Coronavirus MSN. I recall medical experts saying paper (including currency) was not a great transmission medium (because porous enough to hold on to the pathogen) compared to flat surfaces. In other words, dirtiness in the conventional sense does not map tidily onto ready communication of this disease. But it is probably a great confidence booster and so helpful to Xi.

Exclusive: Millions to be told 'stay at home' if coronavirus continues to spread Telegraph (David L)

Tokyo Olympics organisers says there is no 'Plan B' for 2020 summer games amid coronavirus fears Business Insider (Kevin W)

Reefer crisis looms as stranded perishables rot at congested Chinese ports The LoadStar (Troy P)

Coronavirus solidifies US-China decoupling Asia Times

Quarantined cruise ship passenger speaks out against US coronavirus evacuation plan Fox (Kevin W)

Japan Says Cases Surge to 355 Aboard Luxury Liner: Virus Update Bloomberg
China?
Brexit
Cummings's Bootprints London Review of Books

Cummings and Johnson face backlash over sacking of advisers Guardian (Kevin W)
New Cold War
U.S. Says It Has Thwarted $6 Billion Russia-Germany Gas Pipeline Bloomberg
Big Brother is Watching You Watch
What Is Happening to Assange Will Happen to the Rest of Us Chris Hedges, Truthdig (RR)

Activate this 'Bracelet of Silence,' and Alexa Can't Eavesdrop New York Times. I want one.
Imperial Collapse Watch
'The West is winning,' U.S. tells China; France wary Reuters. Resilc: "What the fuck are we winning?????"
Trump Transition
Trump unleashed: President moves with a free hand post-impeachment The Hill

Why the Presidency Can't Just Go Back to 'Normal' After Trump Politico (resilc)

Trump Tweets Another Lie About One of His Favorite Enemies Mother Jones (furzy)

Comrade Trump Project Syndicate. A new flavor of TDS. The president engages in propaganda and lies about the health of the economy? Where was she during the runup to the Iraq War or in 2007 and 2008?

'I Think People Will Starve.' Experts Are Worried About the Hundreds of Thousands Who Could Lose Food Stamps Come April Time (furzy)
Shift to digital census raises fear of Iowa-like breakdown Associated Press (Mark A)
Health Care
The Cancer Industry: Hype vs. Reality – Scientific American (Dr. Kevin). Today's must read.

'On the brink': Trump's push for Medicaid transparency could worsen rural hospital crisis NBC (furzy)

Improving the prognosis of health care in the USA – The Lancet (Kevin C). Only synopsis outside the paywall but the endorsement of "Medicare for All" is significant.
2020
How the Iowa caucuses came 'crashing down,' under the watchful eye of the DNC Washington Post (furzy)

Democratic rivals sharpen attacks as Bloomberg rises The Hill

This clip is absolutely powerful from @Trevornoah. And to hear him reference "the audio" from Bloomberg makes it extra meaningful.

David vs Goliath.

— Benjamin Dixon (@BenjaminPDixon) February 15, 2020

"Only our racist billionaire can beat their racist billionaire." – some Democratic pollster somewhere shopping for a new boat https://t.co/bPS4QAe2Zo

— Matt Stoller (@matthewstoller) February 15, 2020

Mike Bloomberg has been battling women's allegations of sexist, profane comments for years Washington Post (furzy)

Fundraiser highlights division as growing number of LGBTQ+ voters say his views don't represent them Guardian (UserFriendly)

The Hardest Decision Bernie Sanders Will Make This Year New Republic

AIPAC Is Helping Fund Anti-Sanders Super PAC Ads in Nevada Intercept. Resilc: "So in USA USA, OK for Israel but not for Russia to get involved….."

NYC Mayor Bill de Blasio Endorses Sen. Bernie Sanders for President NBC (furzy) Surprised by this.
Twitter Ran Ads For Human Organs Because Money Is Money Gizmodo
The Ride-Hail Utopia That Got Stuck in Traffic Wall Street Journal
Missouri Farm Awarded $265M in Suit Against BASF and Bayer Associated Press
A Canadian Energy Company Bought an Oregon Sheriff's Unit Intercept (Chuck L)
Class Warfare
Costco Capitalism Brian Lehrer (resilc)
Antidote du jour (CV). Insects are our friends (when they aren't locusts or deer ticks or mosquitoes):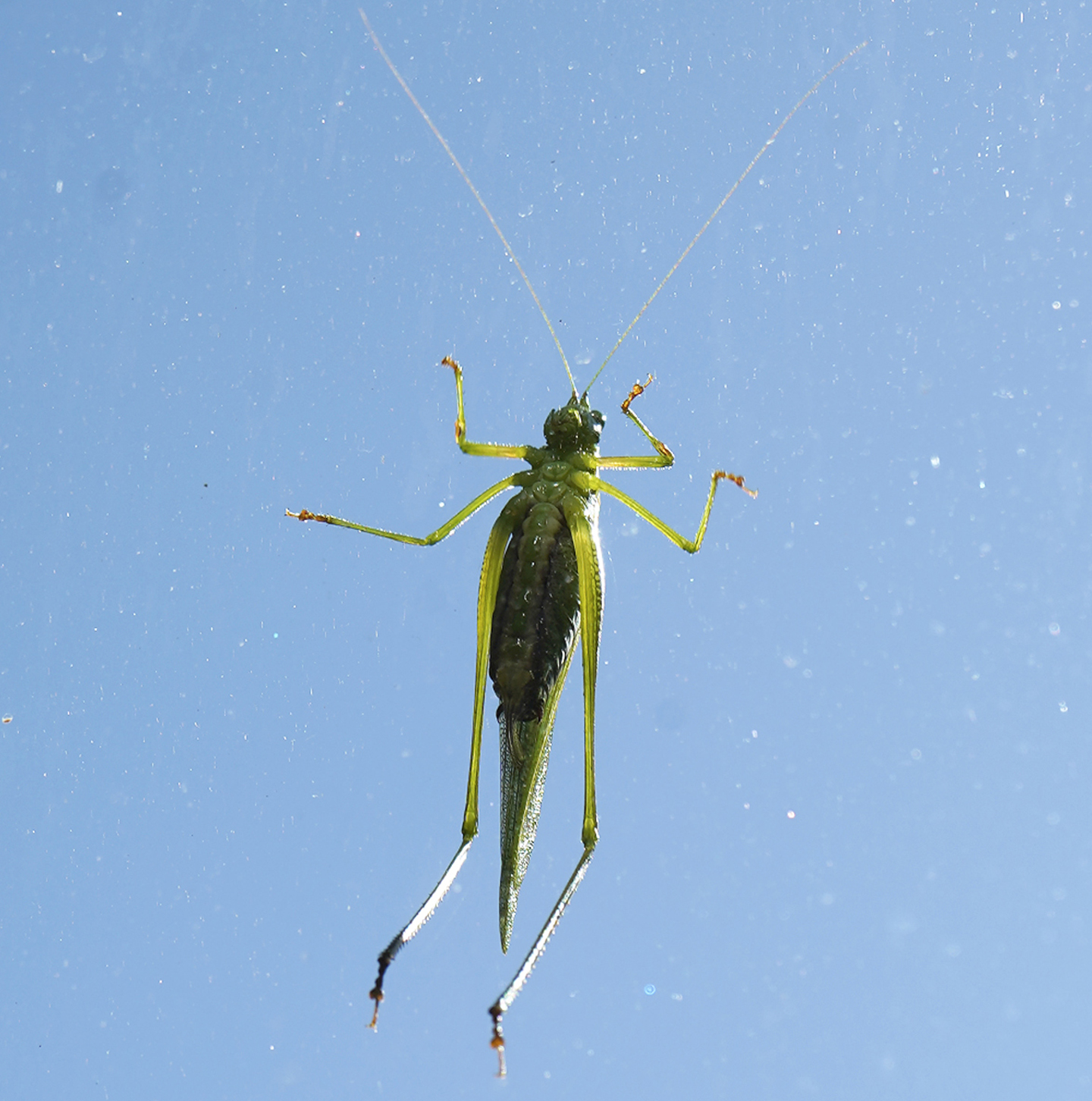 And a bonus (guurst):
Check out the head-bobbing yowls, rapid tail twitching & awkward pauses of two bobcats ready to mate. The female is the gray cat initiating vocalization. The male is the stockier rufus.

?️Robyn Sloan (see her other videos on Vimeo!) pic.twitter.com/PCntqjnNPE

— Russ McSpadden (@PeccaryNotPig) February 5, 2020
See yesterday's Links and Antidote du Jour here.