An expert's case for nuclear power Vox
Dicamba litigation against Bayer, BASF poised to explode, lawyers say USRTK (skookum red). Monsanto Roundup Trial Tracker.
Landmark Win in 'Fight for Habitable Future' as Jury Refuses to Convict Climate Activists Who Presented Necessity Defense Common Dreams
Welsh woman declares vindication after 'guerrilla rewilding' court case Guardian
The Scottish parliament approved plans to make period products free for all women CBS
France bypasses parliament to enact pension reform FT. I understand that the lovely Tuileries gardens were once a palace…
Waiter, there's a fly in my waffle: Belgian researchers try out insect butter Reuters
#COVID-19
#COVID-19 is most definitely a white swan. This important thread (dk) is worth reading in full:

Believe it or not, last October we held a scenario exercise positing a global pandemic caused by a novel coronavirus that was highly transmissible and had a 3.125% lethality rate (see pages 21-23 of the attached for the scenario). 1/n https://t.co/qTjY7Fm1uK

— Sam Brannen (@samwashdc) February 28, 2020

It's interesting that "erosion of trust" came as a surprise to "national security and bioscience experts." What world have they been living in?

Covid-19 — Navigating the Uncharted Anthony S. Fauci, H. Clifford Lane, and Robert R. Redfield, NEJM. The whole piece is worth a read. Based on the data we have, an important qualification, this:

The overall clinical consequences of Covid-19 be more akin to those of a severe seasonal influenza (which has a case fatality rate of approximately 0.1%) or a pandemic influenza (similar to those in 1957 and 1968) rather than a disease similar to SARS or MERS, which have had case fatality rates of 9 to 10% and 36%, respectively.

"May ultimately" is doing a lot of work. Caveats delivered, this is the message that Fauci would have conveyed on today's talk shows if the headless chickens in the White House hadn't, well, muzzled him (to mix metaphors badly). Meanwhile, the Democrats gear up for another hysterical snipe hunt. Diddling while Rome burns!

I have the coronavirus. So far, it hasn't been that bad for me. WaPo. In the absence of good numbers, a solid understanding of transmission, and an obvious, well co-ordinated national effort, a story like this is just another heart-warming anecdote and not helpful.

Wash. state sees 1st virus death in US, declares emergency AP. Ditto, from the other direction. Speaking of Washington State, what's Bezos doing about all those Petri dishes in his warehouses? We know the desk jockeys can't fly, but what about the workers?

* * *

The United States badly bungled coronavirus testing—but things may soon improve Science. Key paragraph:

A in a test kit distributed by the U.S. Centers for Disease Control and Prevention has hampered efforts to find and confirm COVID-19 cases.

CDC Revises SARS-CoV-2 Assay Protocol; Surveillance Testing on Track to Start Next Week GenomeWeb. Key paragraph, about that reagent:

The agency has been working on two possible solutions to a problem with the N3 reagent in its emergency use-authorized test initially reported on February 12th. , while two other reagents in the assay are specifically for detection of SARS-CoV-2.

So, in the midst of a pandemic, we've introduced a requirement to test for viruses that aren't the cause of the pandemic? This reminds me of the F-35, another "universal" platform, where every service crammed in its own requirements, and so the aircraft became the gold-plated tub of lard that it is. I wouldn't be surprised to learn that similar institutional imperatives drove the "universal detectIon" requirement, sad to say.

* * *

We Don't Really Know How Many People Have Coronavirus Elizabeth Rosenthal, NYT

How a First-World Country handles #COVID-19 testing (1):

*free* Corona test, so far done for 10,000 people and each takes only 10 minutes. That is impressive! Wish US had the same facility in areas of concern (including Bay Area). https://t.co/3tyw6aAtfK

— Ehsan Nourbakhsh (@ehsaanet) March 1, 2020

How a First-World Country handles #COVID-19 testing (2):

Re RT, S Korea found Patient No 31, the Shincheonji super-spreader, only after deciding to test every pneumonia patient regardless of travel history just to be safe. If S Korea restricted its testing to symptoms + travel history only, it would have missed the SCJ spread entirely.

— T.K. of AAK! (@AskAKorean) February 27, 2020

(@AskAKorean is well-worth a follow.)

A big coronavirus mystery: What about the children? The Harvard Gazette

* * *

"This Crisis Will Spill Over and Result in a Disaster" Nouriel Roubini, Der Spiegel (J-LS). We do not need more specificity in the medical data to start thinking about knock-on effects in both the real economy and the financial economy. Read all the way to the end.

Federal Reserve: Coronavirus poses "evolving risk" to the economy Axios

* * *

Flu season appears to be on the decline, state's weekly flu tracker shows Buffalo News. This is interesting:

According to recent reports, flu season kicked off early in New York. It was so widespread across the state in January that Gov. Andrew M. Cuomo directed the state Department of Health to begin enhanced monitoring of hospitals through an emergency data system to ensure that hospitals would have the resources to fight a surge in serious flu cases resulting in hospitalization.

In Erie County, reported flu cases more than doubled each week of December 2019, climbing from 29 new cases the first week to 345 cases the last week of the year.

It would be interesting to know if #COVID-19 spread under cover of the existing and expected flu season, as it did in China.

Will Coronavirus Slow Down In The Warmer Months Like Flu Season? HuffPo

* * *

Millions of uninsured Americans like me are a coronavirus timebomb Carl Gibson, Guardian. And so:

Looking forward to facing a pandemic in a country where a key source of healthcare is GoFundMe.

— Kashana (@kashanacauley) February 27, 2020

News you can use! Thread:
Wash your hands like you got a club stamp you don't want Mom to see

— M (@MelanieMoore) February 28, 2020
China?
In Depth: How Early Signs of a SARS-Like Virus Were Spotted, Spread, and Throttled Caixin (!).
The Koreas
Kim Jong Un warns of 'serious consequences' if coronavirus hits North Korea The Hill
India
What Happened in Delhi Was a Pogrom The Atlantic

Imran likens Delhi riots to Hitler's anti-semitic pogrom Pakistan Today

Exclusive: Indian refiners plan to wind down Venezuelan oil buys in April – sources Reuters
Brazil's Petrobras starts sale process for stakes in gas unit, oil fields Reuters
Syraqistan
The U.S.-Taliban deal is promising, now what? Responsible Statecraft (Re Silc). Trump, Man of Peace. Gad.

The Taliban Peace Deal Might Have Been Had Many Years and Thousands of Lives Ago Spencer Ackermann, Daily Beast.
Trump Transition
Important:

The acronym for the day is NDMS. Once (if?) the President declares a public health emergency, Uncle Sam is on the hook for out-of-pocket medical costs via the National Disaster Medical System. https://t.co/rVfYOf26FY pic.twitter.com/2PPwerteuQ

— Carlos Mucha (@mucha_carlos) February 29, 2020

(The account is no random Twitterer; MMTers, check their bio.)

Trump's Coronavirus Response Bedeviled by Missteps, Raising Risk Bloomberg

Coronavirus Spending Bill Could Be Used to Cement Spying Authorities The Intercept. Never let a crisis go to waste. "Schiff is increasingly being viewed in the House as a potential successor to Pelosi as House Speaker." So there's good news, then.

Marine general orders removal of Confederate items at bases ABC
A paranoid militia infiltrating Texas police is bent on rebellion, 'ready to rise up' Fort Worth Star-Telegram
2020
Biden romps to victory in South Carolina Politico. Same issue with Warren's debate performances: Where and how does Biden leverage his bump at the polls between now and March 3, Super Tuesday? More:

Exit polls in SC primary show 1) Electorate was A LOT older than IA, NH, or NV. 2) The @ClyburnSC06 endorsement of Biden was HUGE. 1/2 voters said it had an impact and 56% of those went for @JoeBiden. 3) Among black voters <40, Sanders won. Younger voters still with him.

— David Shuster (@DavidShuster) March 1, 2020

Note to Sanders stans: Avoid triumphalism.

Billionaire Tom Steyer quits Democratic primary race NBC. Good for Steyer, when he could have stayed in and muddied the waters. Idea:

I told this to @TomSteyer (who I think is a good guy) when he visited Denver a few years back, and I'm gonna say it again: he should buy a bunch of newspapers in fossil fuel states & give those newsrooms the mandate to aggressively cover the fossil fuel industry & climate change.

— David Sirota (@davidsirota) March 1, 2020

I'd rather have newspapers that weren't squillionaire vanity projects. Still, this could be better than nothing.

Star Trek has a lesson Bernie bros need to hear: We're not ready USA Today
Our Famously Free Press
Republican mega-donor buys stake in Twitter and seeks to oust Jack Dorsey – report Guardian. Here we go again. Remember how great the blogosphere was before Facebook — and, ironically, Twitter — killed it?
Assange
Your Man in the Public Gallery – Assange Hearing Day Four Craig Murray
Guillotine Watch
Wealthy Jump to Private Jets to Duck Airlines and Cut Virus Risk Bloomberg. I wonder if the Acela is still packed…
Class Warfare
Economist Anne Case on America's 'deaths of despair' — and how to tackle them FT. They are being tackled; by malign neglect at the very least.
Promises All the Way Down: A Primer on the Money View Law and Political Economy
What if the Government is Just Another Firm? (Part 1) Economics from the Top Down. Part 2.
William Gibson on the apocalypse: "it's been happening for at least 100 years" New Statesman. On Gibson the PMC whisperer, see NC here.
DrDrunkenstein's Reign of Terror Slate
Antidote du jour (via):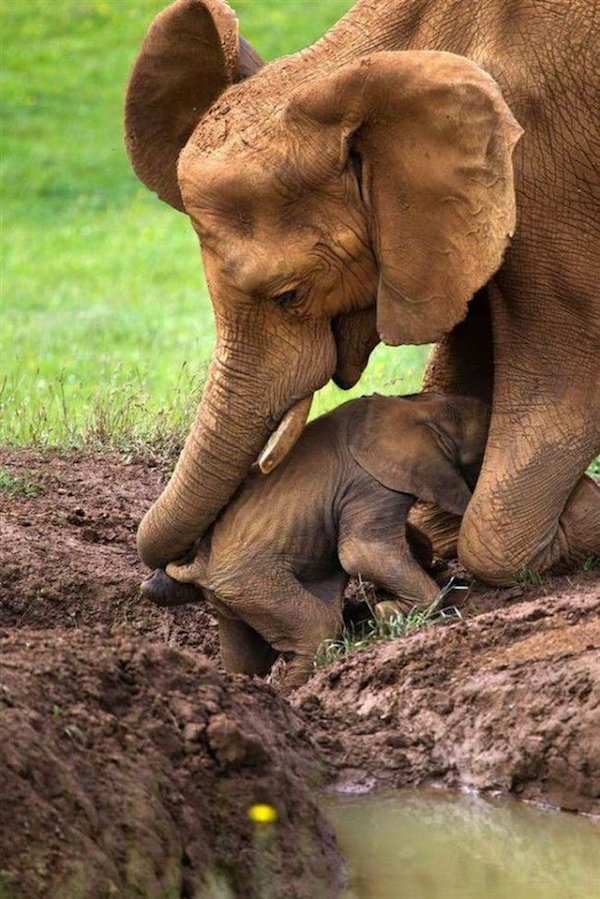 See yesterday's Links and Antidote du Jour here.