Thousands Of Flamingos Take Over India's Largest City Amid Coronavirus Lockdown HuffPo
Penguin Meets Up With Orangutan During Excursion In Empty San Diego Zoo HuffPo
Searching for the Birthplace of Sharks Maritime Executive
High microplastic concentration found on ocean floor BBC (Re SIlc).
Oil's Collapse Is a Geopolitical Reset In Disguise Bloomberg
Federal Reserve extends $600bn main street lending programme FT
Over 275 Days Since Equifax's Data Breach Settlement and No One Has Been Paid Interest
ICANN Board Withholds Consent for a Change of Control of the Public Interest Registry (PIR) ICANN. "After completing extensive due diligence, the ICANN Board finds that withholding consent of the transfer of PIR from the Internet Society (ISOC) to Ethos Capital is reasonable, and the right thing to do." Some good news!
#COVID19
The science:

An analysis of SARS-CoV-2 viral load by patient age (PDF) Terry C. Jones, Barbara Mühlemann, Talitha Veith, Marta Zuchowski, Jörg Hofmann, Angela Stein, Anke Edelmann, Victor Max Corman, and Christian Drosten. From the abstract: "Analysis of variance of viral loads in patients of different age categories found no significant difference between any pair of age categories including children. In particular, these data indicate that viral loads in the very young do not differ significantly from those of adults."

Estimation of SARS-CoV-2 infection fatality rate by real-time antibody screening of blood donors medarXiv. Danish study.

The problem with the Covid-19 death numbers Newsweek (Furzy Mouse).

NIH's axing of bat coronavirus grant a 'horrible precedent' and might break rules, critics say Science

* * *

Spread:

The Memo: The surprising popularity of the Great Lockdown The Hill

How Coronavirus Mutates and Spreads NYT

CLUSTER BOMBS Coronavirus map shows the 22 hotspots where cases could explode as eight states lift lockdowns The U.S. Sun (Re Silc). Based on social media chatter.

COVID-19: How can airports help in the fight against future pandemics? World Economic Forum. Deep clean everything, for starters.

Cuomo's Density Dodge: Pandemics Aren't Anti-City, Failure to Act Early Is Gothamist

* * *

Masks:

Fashion industry turns to face masks Bangkok Post. As I've been saying.

Don't Drive Whilst Wearing a Face Mask – Here's Why DriveTribe (Re Silc).

* * *

Treatment:

NIH Clinical Trial Shows Remdesivir Accelerates Recovery from Advanced COVID-19 NIH. "More detailed information about the trial results, including more comprehensive data, will be available in a forthcoming report." A "report," presumably published in a peer-reviewed journal. Not that I'm foily, but my spidey sense is really twitching on this one.

Remdesivir Now 'Standard of Care' for COVID-19, Fauci Says MedScape. Fauci unilaterally declares a "standard of care" based on a Gilead press release. A trial attorney firm writes:

The standard of care is developed by a complex network of doctors, medical researchers, government regulators, and writers for medical journals… [S]tandards organically grow from research studies, current doctor practices, and technological developments.

With the caveat that I Am Not A Doctor Or A Lawyer, Fauci is saying that doctors who don't use remdesivir could get sued (as my citing to a trial lawyer above would imply). From "The Standard of Care: Legal History and Definitions: the Bad and Good News", Western Journal of Emergency Medicine":

Negligence, in general, is legally defined as "the standard of conduct to which one must conform… [and] is that of a reasonable man under like circumstances." In law, medical malpractice is considered a specific area within the general domain of negligence. It requires four conditions (elements) be met for the plaintiff to recover damages. These conditions are: duty; breach of duty; harm; and causation. The second element, breach of duty, is synonymous with the "standard of care."

Unless Fauci has unilaterally appointed himself a one-man "empowered council" while I wasn't looking, I don't see how he gets to make this call.

Is remdesivir a miracle drug to cure coronavirus? Don't get your hopes up yet The Conversation. "A data and safety panel has looked at the initial results, but they haven't been peer-reviewed."

Appendix A, Table 2. Panel on COVID-19 Treatment Guidelines Financial Disclosure for Companies Related to COVID-19 Treatment or Diagnostics (Reporting Period: May 1, 2019, to March 31, 2020 NIH. By my hasty calculation, of the persons disclosing interests, 36/50 (72%) had none. There were 14 (28%) diclosures of at least one interest. Of those 14, nine (64%) disclosed an interest in Gilead.

Twitter transcription of interview with Gilead executives. Thread:

$GILD CEO: Looking to have enough remdesivir doses for 1 million patients by end of year. Donating entire existing supply, because right thing to do amid pandemic. Ramping up production since January. As additional raw materials become avail, will produce more.

— Anjalee Khemlani (@AnjKhem) April 30, 2020

* * *

Vaccine:

The race for coronavirus vaccines: a graphical guide Nature

* * *

Testing:

Dual-Functional Plasmonic Photothermal Biosensors for Highly Accurate Severe Acute Respiratory Syndrome Coronavirus 2 Detection American Chemical Society. From the abstract: "The routinely used reverse transcription polymerase chain reaction (RT-PCR) is currently the reference method for COVID-19 diagnosis. However, it also reported a number of false-positive or -negative cases, especially in the early stages of the novel virus outbreak. In this work, a dual-functional plasmonic biosensor combining the plasmonic photothermal (PPT) effect and localized surface plasmon resonance (LSPR) sensing transduction provides an alternative and promising solution for the clinical COVID-19 diagnosis."

* * *

Tracing:

How Do You Do Contact Tracing? Poor Countries Have Plenty Of Advice NPR

We Asked All 50 States About Their Contact Tracing Capacity. Here's What We Learned NPR

We Need An "Army" Of Contact Tracers To Safely Reopen The Country. We Might Get Apps Instead. Buzzfeed

* * *

Economic effects:

Analyst: 4 Billion Bu. Ending Stock Possible if Big Crop, Less Ethanol Farm Journal

As slaughterhouses close, farmers may have to cull thousands of hogs a day. Those carcasses need to go somewhere—and there are no good options The Counter

Op-ed: Don't Blame Farmers Who Have to Euthanize Their Animals. Blame the Companies They Work For. Civil Eats

Nearly 900 at Tyson Foods plant test positive for coronavirus WISH

U.S. Small Business and Coronavirus: What you need to know Bloomberg

BA may not reopen at Gatwick once pandemic passes BBC

* * *

Materiel shortages:

An FAQ on China PPE China Law Blog

* * *

Political response:

Hundreds of protesters, some carrying guns in the state Capitol, demonstrate against Michigan's emergency measures NBC. "The right to infect others shall not be infringed."

Trump contradicts US intel community by claiming he's seen evidence coronavirus originated in Chinese lab CNN. "Contradicts intel community" [fans self, clutches pearls, heads for fainting couch]. Not that I agree with Trump, but holy cow.

Pelosi puts $1 trillion price tag on state and local virus needs Roll Call

The Inevitable Coronavirus Censorship Crisis is Here Matt Taibbi

Capitol physician says he doesn't have enough tests for all senators Axios

Timeline of the Coronavirus Pandemic and U.S. Response Just Security

* * *

Exit strategy:

Germany's Covid-19 expert: 'For many, I'm the evil guy crippling the economy' (interview) Guardian. Christian Drosten, who directs the Institute of Virology at the Charité Hospital in Berlin" "Now, what I call the 'prevention paradox' has set in. People are claiming we over-reacted, there is political and economic pressure to return to normal." Handy diagram:

— BDub (@bdubeckyj) April 27, 2020

Admit It: You Are Willing to Let People Die to End the Shutdown Politico

No, Sweden Isn't a Miracle Coronavirus Model Bloomberg v. Swedish official Anders Tegnell says 'herd immunity' in Sweden might be a few weeks away USA Today

Cholera and coronavirus: why we must not repeat the same mistakes Guardian

* * *

Remedies and ameliorations:

Time to Check Your Pandemic-Abandoned Car for Rats NYT. Not a lot of amelioration today. Sorry.

Depression cake is the all-star chocolate cake you can make with pantry staples Salon. Come on, man. Depression cake is an empty plate and no fork.

Coronavirus: Kenyans moved by widow cooking stones for children BBC
The Koreas
Answers to Common Questions About North Korea WomenCrossDMZ

Why Thae Yong-ho's Election Isn't a Model for North Korean Defectors to Follow The National Interest
After aggressive mass testing, Vietnam says it contains coronavirus outbreak Reuters
A Letter From Viet Nam on the Occasion of the 45th Anniversary of the End of the War Counterpunch
Indonesians soak up the rays to battle coronavirus Straits Times
Japan's health care system teeters on the brink as coronavirus takes a toll on hospitals Japan Times
India
U.S. Commission on International Religious Freedom downgrades India in 2020 list The Hindu

India coronavirus: The 'mystery' of low Covid-19 death rates BBC
China?
China frauds, auditors and regulators' obligation to protect investors Francine McKenna, The Dig

Exclusive: Warning Over Chinese Mobile Giant Xiaomi Recording Millions Of People's 'Private' Web And Phone Use Forbes

China strengthens its global influence through standards setting Hinrich Foundation
Syraqistan
Right-Wing Think Tanks Are Using Covid-19 To Push War with Iran In These Times
Commission explores EU-wide crowdfunding project to finance recovery Euractive. Come on, man.
RussiaGate
The 'Bombshell' That Wasn't? Lawyers Say the FBI's Tactics in Michael Flynn Case Were 'Routine' Law & Crime. A balanced write-up. Looks to me like Flynn violated the unwritten law.
U.S. Factories Low on Inventory Show Reliance on Mexico's Restart Bloomberg
Colombia's great coronavirus exodus Columbia Reports
In Ecuador, Lawfare Marches on Despite Coronavirus NACLA
Democrats in Disarray
How Democrats blew up #MeToo The Week
Health Care
How coronavirus broke America's healthcare system FT

The unlikely alliance trying to rescue workplace health insurance Politico. "Big businesses and powerful Democrats are aligning around a proposal to bail out employer health plans." Politico thinks this is "unlikely"?

"Where is Everyone?" Emergency Room Doctors Await the Return of Non-Coronavirus Patients NY1
Imperial Collapse Watch
Trump and the coronavirus have exposed America as a declining empire: Time to face the facts Salon

On the Toxicity of the 'Warrior' Ethos Wavell Room
Guillotine Watch
San Francisco has 75 billionaires. Most of them aren't donating to local COVID-19 relief. Curbed
Class Warfare
Care workers in the epidemic—Part 2: Twenty years as a migrant worker mother Lausan

Nannies Tell the Truth About Working During the Coronavirus New York Magazine

One of my colleagues, whenever she is in the city, has to shop around for specialty items for them: things the chef needs that they can't find in the Hamptons, and obviously they can't use any old kind of toilet paper; they have to use their nice toilet paper, so she has to go to a few different shops to try and find it. There's lots of specific items that they have become accustomed to and that they can't go without. Just like the people. We are like items to them; they can't go without us.

"Twas ever thus.

Asia's Informal Workers Need 'New Deal' of Protections, IMF Says Bloomberg

Forget the Haircut Protesters. There's a Real Labor Movement Blossoming in America. Charlie Pierce, Esquire
The Financial Literacy Delusion: We need honest narratives about the distribution of wealth Public Seminar
Antidote du jour (via):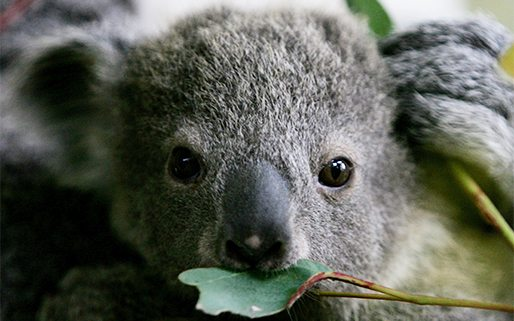 See yesterday's Links and Antidote du Jour here.