An ancient Roman city has been fully mapped using ground-penetrating radar Ars Technica
Kerala could have avoided the deaths of two elephants if it learnt to kill wild boars scientifically Scroll
A nose-horned dragon lizard lost to science for over 100 years has been found Science News
What Happens When Sea Otters Eat 15 Pounds of Shellfish A Day NPR (David L)
Divorced general thinks bases should be named after officers who understand loyalty Duffelblog
UK marks anniversary of Grenfell Tower fire that killed 72 Al jazeera
Twitter Users Share 29 Statues That Are Better Than The Ones Protesters Are Tearing Down Bored Panda
Black Injustice Tipping Point
"The Concept of Race Is Taboo" Der Spiegel re/silC)

Moving Street Protests from Futility to Utility Counterpunch. Ralph Nader.

Dangerous Ideas And Our Cancel Culture American Conservative

New Hope for People Who Claim Racism Tainted Their Death Sentence Marshall Project

California prosecutors routinely strike Black and Latino people from juries, report says LA Times. And this in California, a so-called 'blue' state.

Pentagon Surplus Handouts Stoke The Militarization Of US Police Barron's. Note the story emanated with Agence France-Presse, and the reporter's byline is a French name, meaning the eyes of the world are on US practices and not reported through the lens of the US press..

House Dems' Reforms Are Not Enough — Congress Must End Federal Policing Funding TruthOut

Calls Mount for 'Radical Changes in Policy and Policing' and the Arrest of Fired Atlanta Officer Who Killed Rayshard Brooks Common Dreams
The U.S. Embassy stands in solidarity with fellow Americans grieving and peacefully protesting to demand positive change. Our #BlackLivesMatter banner shows our support for the fight against racial injustice and police brutality as we strive to be a more inclusive & just society. pic.twitter.com/Y4Thr2MRdw

— U.S. Embassy Seoul (@USEmbassySeoul) June 13, 2020
#COVID-19
Class Warfare
UK
Six in 10 NHS doctors facing shortage of scrubs, shows UK survey Guardian

Just DON'T do it! Hundreds of Nike customers ignore social-distancing in bid to cram into Oxford Street store while thousands queue at Primarks across UK as shops reopen for first time in three months today Daily Mail
Italy
'Disinfecting non-stop' as Italy faces two new coronavirus outbreaks SCMP
China?
Coronavirus: Beijing lockdown spreads in race to control outbreak SCMP

Chinese shoppers are giving luxury brands some hope  CNN

Chinese capital reinstates curbs as coronavirus resurfaces Reuters
India
Big Brother IS Watching You Watch
The two-year fight to stop Amazon from selling face recognition to the police MIT Technology Review
Julian Assange
WATCH: 'Spying on Assange' With Max Blumenthal, Stefania Maurizi and Fidel Narváez Consortium News
Trump Transition
The Trump factor: Asian allies question America's reliability  FT
2020
Keep telling yourselves Burisma has nothing to do with Biden. Indeed, when Hunter was bought onto the board, Burisma was a model of corporate governance, Zlochevsky was the Mother Theresa of Ukrainian oil & gas oligarchs.https://t.co/GrjmuCgQqY

— Mark Ames (@MarkAmesExiled) June 14, 2020
Syraqistan
Death by drone – the United States' vicious Afghan legacy Qantara
The US is about to impose crushing new sanctions on Syria under the bipartisan Caesar measure. The sanctions punish Syria's civilians for the fact that US & allies lost the proxy war to overthrow their government. Years of pro-proxy war propaganda have laid the foundation.

— Aaron Maté (@aaronjmate) June 14, 2020
Antidote du Jour. TF: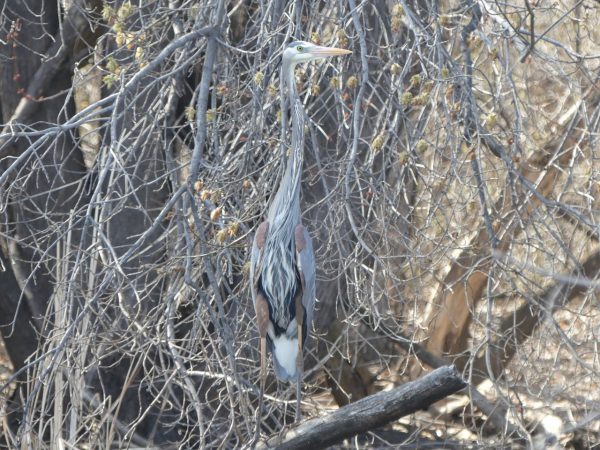 See yesterday's Links and Antidote du Jour here.