Mulligan? Golfers consult rule book after ball lands on alligator's back at SC course Fort Worth Star-Telegram
Peter Thiel Calls Bitcoin 'a Chinese Financial Weapon' at Virtual Roundtable Bloomberg
Can Blood from Young People Slow Aging? Silicon Valley Has Bet Billions It Will Newsweek. Actual blood-sucking parasites! Intriguing!
Record rise in global methane emissions in 2020 FT
Analysis: High stakes at sea in global rush for wind power Reuters
Emerging Markets Need a Savior. It's Not the Fed John Authers, Bloomberg
Greenland elections: Left-wing opposition Inuit Ataqatigiit party wins snap vote Euronews. "According to the US Geological Survey, the sparsely inhabited island has the world's largest undeveloped deposits of rare-earth metals." No wonder Trump wanted to buy it.
Party like it's 2045? Thin Ink. On food. Well worth a read.
#COVID19
Escaping Catch-22 — Overcoming Covid Vaccine Hesitancy NEJM. "[B]efore you attempt to persuade, try to understand." Well worth a read.

* * *

CDC Director on reports of clusters of cases associated with daycares and youth sports KMOV. For many, sports were the #1 reason to open the schools. In any case, I suppose that now this sentence — "The occurrence of SARS-CoV-2 infection in schools reflects transmission in the surrounding community" — from CDC's school re-opening guidance is now inoperative? Who could have known…

The Next Trick: Pulling Coronavirus Out of Thin Air NYT. From March, still germane.

* * *

6-month neurological and psychiatric outcomes in 236379 survivors of COVID-19: a retrospective cohort study using electronic health records The Lancet. This is the study that's being headlined as "brain disease" with inflated figures, because (in my view unfortunately) "neurological and psychiatric outcomes" are combined. Here is a handy chart that separates the two:

Interim report: Safety and immunogenicity of an inactivated vaccine against SARS-CoV-2 in healthy chilean adults in a phase 3 clinical trial (preprint) medRxiv. CoronaVac. n = 434. From the Interpretation: "Immunization with CoronaVac in a 0-14 schedule in adults of 18 years and older in the Chilean population is safe and induces specific IgG production against the S1-RBD with neutralizing capacity, as well as the activation of T cells secreting IFN-γ, upon recognition of SARS-CoV-2 antigens." Two doses are needed, however.

In rare instances, AstraZeneca's Covid-19 vaccine linked to blood clots, regulators say STAT

* * *

Why US coronavirus tracking can't keep up with concerning variants Nature

SARS-CoV-2 is detectable using sensitive RNA saliva testing days before viral load reaches detection range of low-sensitivity nasal swab tests (preprint) medRxiv. From the abstract: "SARS-CoV-2 RNA first appears in saliva and then in nasal-swab samples."

* * *

Top Official Warned That Covid Vaccine Plant Had to Be 'Monitored Closely' NYT

Global Vaccine Equity Is Much More Important Than 'Vaccine Passports' Scientific American
China?
China's bitcoin mines could derail carbon neutrality goals, study says South China Morning Post

China weighs carrots and sticks in push to vaccinate millions Agence France Presse

China's Film Authority Orders All Cinemas to Screen Propaganda Films at Least Twice a Week Variety. In this country, we don't need to be told!
Myanmar
Relations between China and Myanmar have long been fraught, resulting in imperial invasions and wars South China Morning Post

Myanmar's Junta Has a New Problem. Diplomats Abroad Are Joining the Resistance. Vice. From my armchair at 30,000 feet: Why not occupy an embassy and then set up a government in exile?

How Myanmar's post-coup violence is transforming a generation Nikkei Asian Review

Mutual aid:

"Take if you need, donate if you have extra" campaign has been a popular one all across Myanmar during this hard time in Spring Revolution. Today, it's held again in #MyitKyiNa, Kachin State to support food and groceries to people. #WhatsHappeningInMyanmar pic.twitter.com/AKV3HZQRvd

— Winter 🐻 (@sfys_nn) April 8, 2021

More onCNN bigfooting Myanmar, a thread:

Many people more eloquent than me have responded to this tweet, but since I'm a journalist myself + Burmese, female & NOT white, I feel I should point out to Clarissa why some of us have an issue with her trip & respond to this tone-deaf tweet. (THREAD) #WhatsHappeningInMyanmar https://t.co/hZZ13vmnH5

— Thin (@thinink) April 6, 2021

Ward's deployment of identity politics as a defense is quite striking.
Cambodia's Angkor site shut for 2 weeks to curb coronavirus AP
Thailand detects first domestic cases of UK coronavirus variant – expert Reuters
Indonesia's Jokowi Wants Growth. And Something More Bloomberg. More:
The central question is whether a sprawling archipelago of 17,000 islands and atolls, astride the Pacific and Indian oceans, needs to extract all the carbon trapped for thousands of years in its peaty wetlands. Everything else — from putting more palm oil in biodiesel and setting up fewer coal-fired plants to decongesting the sinking capital city, Jakarta — will emanate from that vision.

Widodo wants to demonstrate that he's serious about making up for lost time with new regulations expected later this year. The world's top exporter of thermal coal finally sees the need to put the right price on carbon, tax it properly, and plow resources into a barely tapped reservoir of renewable power. But a low-carbon future is difficult in a resource-rich nation with entrenched business interests.
Peat, eh? (See NC here, here, and here.)
India
Maharashtra raises alarm: stocks running out, may have to pause Covid vaccination India Express

Is India's vaccine diplomacy hurting its fight against Covid? Times of India
Syraqistan
Brazil prostitutes strike for first-line Covid shots Agence France Presse
AMLO's Teflon: an opposition divided, masterful PR and common touch Mexico News Daily
Former Bolivian VP Álvaro García Linera on How Socialists Can Win Jacobin
Undocumented Venezuelans Given Protected Status In United States NPR (Alex Cox). Swell. More gusanos? (If I have the slang for "reactionary dregs" correct).
Brexit
Nematodes become latest casualty of post-Brexit trade glitches FT
UK/EU
One more go at the Irish border 'trilemma' (see @rdanielkelemen's Venn diagram) and Brexit.

The implications of the latest developments are very stark. Thread.pic.twitter.com/QHzhYWlPsi
1/

— Phil Syrpis (@syrpis) April 7, 2021
Biden Administration
Biden Can Go Bigger and Not 'Pay for It' the Old Way Stephanie Kelton, NYT (Furzy Mouse).

Biden on "caregiving infrastructure":

It's time we focus on our nation's caregiving infrastructure — the kind of infrastructure that helps people build a better life and carve out their place in the middle class. pic.twitter.com/B91j2Pj4kQ

— President Biden (@POTUS) April 8, 2021

A Better Corporate Tax for America Janet Yellen, WSJ. Yellen comments:

By choosing to compete on taxes, we've neglected to compete on the skill of our workers and the strength of our infrastructure. It's a self-defeating competition, and neither President Biden nor I are interested in participating in it anymore.

We want to change the game.

— Secretary Janet Yellen (@SecYellen) April 7, 2021

Big if true, since this would halt or even reverse financialization.

US offers new plan in global corporate tax talks FT

1 big thing: Dimon calls on companies to be policymakers Axios. Oh.

Corporate America tears down Biden's infrastructure plan Politico
Police State Watch
NYPD "Goon Squad" Manual Teaches Officers To Violate Protesters' Rights The Intercept
Our Famously Free Press
Imperial Collapse Watch
Freedom Rider: The U.S. Can't Control the World Black Agenda Report
Class Warfare
Amazon union drive in Bessemer, Alabama:

Note this line: "There remain hundreds of challenged ballots mostly by the employer that will need to be addressed after the public count."

Amazon's been playing dirty and doing their damndest to screw up this election. One organizer described the process to me as "a dogfight."

— Kim Kelly (@GrimKim) April 8, 2021

It's great that Kim Kelly is there, but why is Teen Vogue's labor reporter the only one on the ground? I guess real journalists are too busy sitting with their feet up on their desks, servicing their Washington contacts…

Complaint may spur review of meat industry's virus response Star-Tribune

Small businesses versus the platforms The Counterbalance

Take On Wall Street With Local Banking The American Conservative
Sun, sea and cybernauts: the long road for Greece's digital nomads Reuters. Interestingly, countries seem to be competing on visas for digital nomads.
Antidote du jour (via):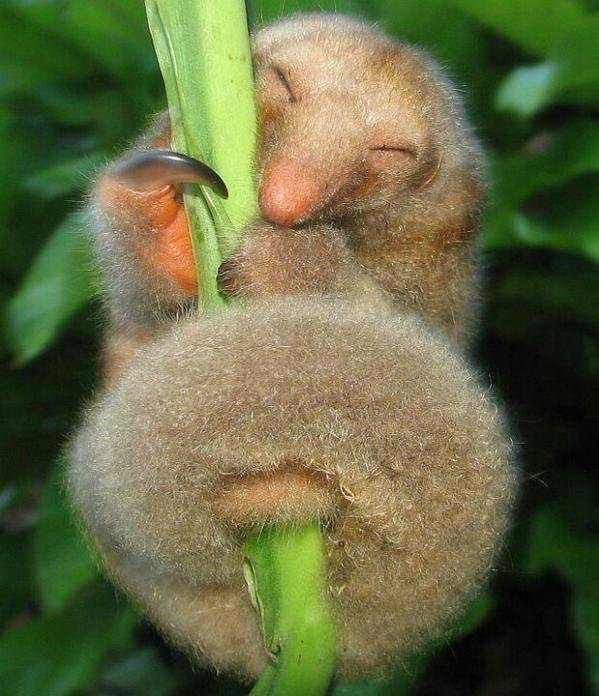 Bonus antidote:
Dolphins join surfer for amazing ride off Ventura coast
– California – pic.twitter.com/aGpQmpl74j

— Gabriele Corno (@Gabriele_Corno) April 7, 2021
See yesterday's Links and Antidote du Jour here.