Otis the Bear Wins Fat Bear Week for the Historic Fourth Time: 'True Champ' People. All hail Otis, our chonky boi king!
Modern Crocodiles Are Evolving at a Rapid Rate Smithsonian
U.S. keeps distance from IMF chief Axios. Re: the annual "Doing Business" report. From a week ago: Secretary Yellen is turning down calls from the scandal-plagued head of the IMF Fortune
IMF chief Georgieva's lawyer claims data probe violated World Bank staff rules Reuters
Memo to countries going green: don't be like the UK FT
Transition 'needs careful sequencing' to avoid price shocks: Wartsila CEO Hellenic Shipping News. "When Quinn the Eskimo gets here All the pigeons gonna run to him." Perhaps gnomic prophecy, rather than "nonsense"?
The U.S. Department of Defense Releases its Climate Adaptation Plan The Center for Climate and Security
#COVID19
Real-world data show that filters clean COVID-causing virus from air Nature (Allan). Seems that the infection control establishment is as bankrupt as the public health establishment.

As I wrote on 9-97: "Why in the name of all that is holy wasn't Jill Biden building a Corsi box on Good Morning America with some cute kids?" Still no answer:

On tonight's @cbseveningnews, grassroots efforts to build relatively low cost "do it yourself" air purifiers to clean the air and try to lower the risk of #COVID19. #COVIDisAirborne @kprather88 @linseymarr @Don_Milton @CorsIAQ @JimRosenthal4 @j_g_allen https://t.co/doGqzKjZn5

— Jonathan LaPook, M.D (@DrLaPook) October 6, 2021

Does the Administration still think Plexiglass is the solution?

Patient, Donor Denied Kidney Transplant Surgery Over Being Unvaccinated CBS. Good precedent. I assume this is but the first item on a developing checklist of what other conditions people can be denied care for, thereby strengthening the reach of Rule #2. Say, gout? Perforated septum?

Column: It's time to close the religious vaccine objection loophole Los Angeles Times
China?
Myanmar
Malaysia to Talk to Myanmar's Parallel Govt if Junta Fails to Cooperate With ASEAN The Irrawaddy

Myanmar's Military Mindset: An Exploratory Survey (PDF) Griffith Asia Institute. Lots of good detail. Then again:

It's going to take a lot more to bring down #Myanmar's junta, but contacts in Yangon tell me widespread resignations are making it harder for the military to collect information on the ground & retain personnel. Drip drip… #WhatsHappeningInMyanmarhttps://t.co/2R53dx5ryh

— Hunter Marston (@hmarston4) October 5, 2021

As I keep saying, wake me when an entire unit goes over to the NUG. And see Federalist #29.
Migrant exodus sparks worries over Ho Chi Minh City labour squeeze FT
The Koreas
How Fear and Family Values Led to the Biggest Hit in Netflix's History Slate. "it's a pity that it ends up mired in tropes about family as the be-all and end-all."
Syraqistan
UK/EU
The Caribbean
Haiti Envoy Who Resigned in Protest: "Nobody Asked Me About the Deportations" The Intercept. Commentary:

going from holding black lives matter and abolish ice placards to whipping haitian migrants at the border without even flinching is why liberalism is a depraved ideology where there are no principles involved whatsoever. it's driven purely by self-serving pathological resentment

— ☀️👀 (@zei_squirrel) September 21, 2021

Etched in acid, as is fitting, but I'm not sure the mass psychology described is correct.
Biden Administration
* * *
Assange
Key US Witness Against Assange Arrested in Iceland Consortium News
Obama Legacy
A Company Family: The Untold History of Obama and the CIA Covert Action Magazine. Well worth a read.
Our Famously Free Press
The Cult of the Vaccine Neurotic Matt Taibbi, TK News. The headline is a little off-point. Starts out as a media critique of molnupiravir coverage, then broadens out to language usage. "The fear of uncontrolled audience brain-drift is now so great that even offhand references must come swaddled in these journalistic Surgeon General's warnings." Good clean fun, well worth a read.

The Facebook Whistleblower Is Heroic… And Terribly Wrong Matt Stoller, BIG
Big Brother Is Watching You Watch
The pandemic is testing the limits of face recognition MIT Technology Revivew
Health Care
Power, paradox and pessimism: On the unintended consequences of digital health technologies in primary care Social Science and Medicine
Sports Desk
Surviving Hell: The story of the 2021 Paris-Roubaix Cycling News. Amazing photos.

Newcastle's Saudi Takeover Is Just the Latest Chapter in Football Capitalism Tribune. Somebody will, so: "The Newcastle Bone Saws has a nice ring to it."
Imperial Collapse Watch
UPDATED: Attack Submarine USS Connecticut Suffers Underwater Collision in South China Sea USNI News. Nobody's saying with what. Of course, this is the Seventh Fleet. And speaking of the Seventh Fleet–

Paper Ships (podcast) Fat Leonard. "Leonard Francis became the most powerful military contractor in the Pacific, running a mafia organization at the heart of the U.S. Navy."
Class Warfare
A 'strike wave' is coming to save America's working class the old-fashioned way Will Bunch. Philadelphia Inquirer. Maybe if unions were to frame strikes as workers "discovering their class identity" they could get some coverage idk.

USDA study shows working conditions in meatpacking plants likely drove coronavirus outbreaks Midwest Center for Investigative Journalism

As Catholic order fought sex abuse claims, secret trusts devoted to it poured millions into American rental properties ICIJ

South Dakota Is a Moral Sewer and Should Be Abolished The New Republic. "The other Dakota is a make-believe state devoted to the preservation of wealth dynasties, and it should just go away." Correct. In this regard, benighted Red State South Dakota bears no similarities whatever to California or New York.
Slowed canonical progress in large fields of science PNAS. Abstract: "Examining 1.8 billion citations among 90 million papers across 241 subjects, we find a deluge of papers does not lead to turnover of central ideas in a field, but rather to ossification of canon. Scholars in fields where many papers are published annually face difficulty getting published, read, and cited unless their work references already widely cited articles. New papers containing potentially important contributions cannot garner field-wide attention through gradual processes of diffusion. These findings suggest fundamental progress may be stymied if quantitative growth of scientific endeavors—in number of scientists, institutes, and papers—is not balanced by structures fostering disruptive scholarship and focusing attention on novel ideas."
Antidote du jour (via):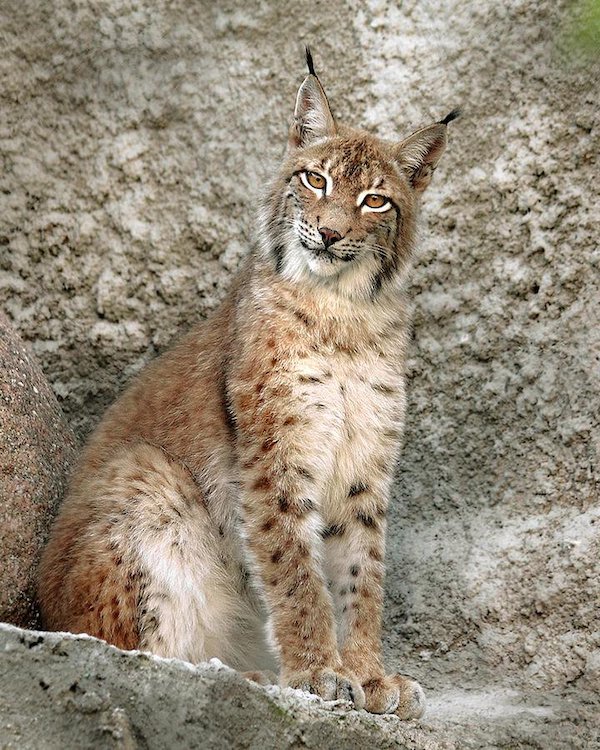 See yesterday's Links and Antidote du Jour here.