'Potentially hazardous' asteroid worth nearly $5 billion will enter Earth's orbit next week, NASA says Live Science
Elliott Buys More Than $200 Million Twitter Shares On Dip Bloomberg
Influential Koch network rocked by an alleged affair scandal, donor departures and a discrimination lawsuit CNN
Covid-19 Made Americans Into Super Savers. Now They're Hoarding Cash. WSJ
Debt collectors can now text, email and DM you on social media NPR
After Wakashio, MOL Sets Up Blue-Economy Fund for Mauritius Maritime Executive
Climate
#COVID19
Researchers on the Omicron Variant "We Are Playing with Fire" Der Spiegel (Re Silc). Good round-up.

COVID-19 reinfection study from South Africa yields ominous data about Omicront Science

"Although there are a lot of uncertainties in the paper, it looks like an earlier infection only offers half as much protection against Omicron as it does against Delta, says Natalie Dean, a biostatistician at Emory University. [Juliet Pulliam, an infectious disease epidemiologist at the South African Centre of Excellence in Epidemiological Modelling and Analysis] agrees that's a good estimate. "The exact numbers are fraught with issues," says William Hanage, an epidemiologist at the Harvard T.H. Chan School of Public Health. "But that's not the point here," he adds. "It is a first pass that provides a good enough comparison to show us that, as we might have expected, reinfections are a big deal with Omicron."

Omicron widens global footprint as COVID spikes in South Africa Center for Infectious Disease Research and Policy

Omicron outbreak at Norway Christmas party is biggest outside S. Africa -authorities Reuters

* * *

Impact of community masking on COVID-19: A cluster-randomized trial in Bangladesh Science. Team originally published in NBER; linked on 5/13. The trial also includes interventions to encourage mask-wearing. From the Discussion:

"We present results from a cluster-randomized controlled trial of a scalable intervention designed to increase mask-wearing and reduce COVID-19. Our estimates suggest that mask-wearing increased by 28.8 percentage points, corresponding to an estimated 51,357 additional adults wearing masks in intervention villages, and this effect was persistent even after active mask promotion was discontinued. The intervention led to a 9.5% reduction in symptomatic SARS-CoV-2 seroprevalence (which corresponds to a 105 fewer symptomatic seropositives) and an 11.6% reduction in the prevalence of COVID-like symptoms, corresponding to 1,541 fewer people reporting these symptoms."

Missouri health department found mask mandates work, but didn't make findings public Missouri Independent

* * *

Scalable live-attenuated SARS-CoV-2 vaccine candidate demonstrates preclinical safety and efficacy PNAS. From July 2021, still germane. From the Abstract:

This work demonstrates the feasibility of rationally designing and synthesizing vaccine candidates for testing in response to an emerging disease in real world conditions. Furthermore, using a live attenuated codon-pair–deoptimized virus approach ensures that all components of the host immune system will be engaged, and potential effects from the vector sequences from hybrid live viruses are avoided. Evidence from other codon-deoptimized viruses suggests that COVI-VAC will be resistant to reversion and loss of potency due to antigenic drift. The ease of large-scale virus growth under permissive conditions coupled with make COVI-VAC an appealing candidate for clinical testing for possible use in mass immunization programs.

(More on COVI-VAC here.) Lambert here (and experts please correct): Vaccines injected instramuscularly do not activate the nasal immune system, and do not prevent the virus from multiplying in the nose (as the CDC's study of "Bear Week" in Provincetown showed). Hence, current vaccines protect against serious illness, hospitalization, and death, but not transmission, because the virus is breathed out, often before symptoms occur. Nasal vaccines, which prevent the virus from multiplying in the nose, are the only potential avenue to a sterilizing vaccine. One can only wonder why a Biden Operation Warp-speed equivalent is not pursuing them. Unfortunately, Cuba's nasal vaccine, Mambisa, is still in clinical trials, so we can't simply place an order for it.

Immunogenicity of Extended mRNA SARS-CoV-2 Vaccine Dosing Intervals (research letter) JAMA. From the Discussion: "Longer mRNA vaccine dosing intervals demonstrated improved immunogenicity, which was consistent when responses were measured based on timing of the first or second dose. These data suggest that extending dosing intervals may be particularly advantageous against the Delta variant. A delayed second-dose strategy could yield faster partial protection to a larger proportion of the population when vaccine supplies are limited."

* * *

A chewing gum that could reduce SARS-CoV-2 transmission Medical Xpress (RM). Not yet in clinical trials.

The Coronavirus in a Tiny Drop NYT. Wretched headline reinforces droplet theory when aerosols are meant, but visualization is impressive.

More on fear:

Please congratulate me on my new position! It is the fetal position, I will be in it for awhile.
— Laura Spoonie 🦋♿ (@LauraSpoonie) December 2, 2021
China?
4/4
What's more, this must occur in the context of the age-old struggle between Beijing and very powerful local governments. I've always assumed that this is why the centralizing policies under the Xi administration, whatever problems they might create, were probably necessary.
— Michael Pettis (@michaelxpettis) December 4, 2021

"If someone is forever agreeable with you and help you to screen out opinions that you don't like to hear, there can be little doubt that this person must be a sinister schemer."…
Fan Zhongyan – A Great Chinese Statesman & Poet https://t.co/TBq2lm7Jex
— CM – Zero Covidista (@xuchuanmei) December 4, 2021
Myanmar
Hundreds of telecoms towers downed in Myanmar coup resistance Reuters

Myanmar's Army Is Fighting a Multi-Front War The Diplomat and The New Pattern of Conflict in Myanmar The Peace Research Institute Oslo. A reminder: "When you play the game of thrones, you win or you die." –Cersei Lannister
UK/EU
UKHSA Efficacy Stats Death Watch: Week 48 eugyppius (JD).

The new 'government by diktat' bypasses parliament altogether FT
New Cold War
Russia planning massive military offensive against Ukraine involving 175,000 troops, U.S. intelligence warns WaPo. BREAKING NEWS. If you guessed all the sources are anonymous, you were right. Incidentally, "U.S. intelligence has found" is an uncomfortable echo of "the British government has learned." Can't anyone here play this game?

Russia's Greatest Weapon is not a Weapon The Saker (ctlieee).
The Caribbean
Western Media: Venezuelan Elections Must Be Undemocratic, Because Chavismo Won FAIR
Biden Administration
Build Back Better's Gift To The Gas Industry Daily Poster

Interior's new oil-and gas-leasing roadmap sidesteps climate action High Country News

NASA awards $415 million for private space stations amid ISS transition questions Space.com
RussiaGate
Here Comes the Limited Hangout Lee Smith, The Tablet
Democrats en Deshabille
Two more Harris aides leaving in addition to Sanders The Hill. No chaos in the Harris operation, no sirree. And speaking of Willie Brown and "our democracy"–

Blast from the past: PG&E continues to privatize San Francisco's electricity Yasha Levine

I Was the Governor of Montana. My Fellow Democrats, You Need to Get Out of the City More. NYT
Our Famously Free Press
Addressing the Power Imbalance Between News Publishers and Digital Platforms: A Legislative Proposal for Effectuating Competitive Payments to Newspapers (PDF) Hal J. Singer, Georgetown's McDonough School of Business. "The best way to correct this market failure is for the government to permit the news publishers (either newspapers alone, or all news publishers) to coordinate in their dealings with the digital platforms over payment terms and conditions…."
Gunz
Parents of accused killer in Michigan school shooting arrested after vehicle was found in Detroit USA Today and Prosecutor lays out disturbing timeline in explaining why school shooting suspect's parents were charged CNN. I'm not going to fuel the moral panic by quoting the timeline, but holy moley…..
L'Affaire Joffrey Epstein
"She Is Not Jeffrey Epstein": Meet the Lawyers Trying to Set Ghislaine Maxwell Free Vanity Fair. Mirroring:

completely losing my mind over this courtroom sketch of ghislaine maxwell staring straight at the artist and drawing them right back pic.twitter.com/La8sh4c9Pq
— Jello Bea Arthur (@DJWillMartin) December 2, 2021
Supply Chain
Major Transport Organisations Warn Governments' Knee-Jerk Reaction To Omicron Variant Puts Supply Chain At Greater Risk Hellenic Shipping News. Your "kneejerk reaction" is my "precautionary principle."
Imperial Collapse Watch
America as Tax Haven: It's Becoming Part of US Foreign Policy CEPR
Class Warfare
Auto Workers Win Direct Democracy in Referendum Labor Notes

What is 'The Great Resignation'? An expert explains World Economic Forum
Loving Lies Air Mail
Antidote du jour, bird (via):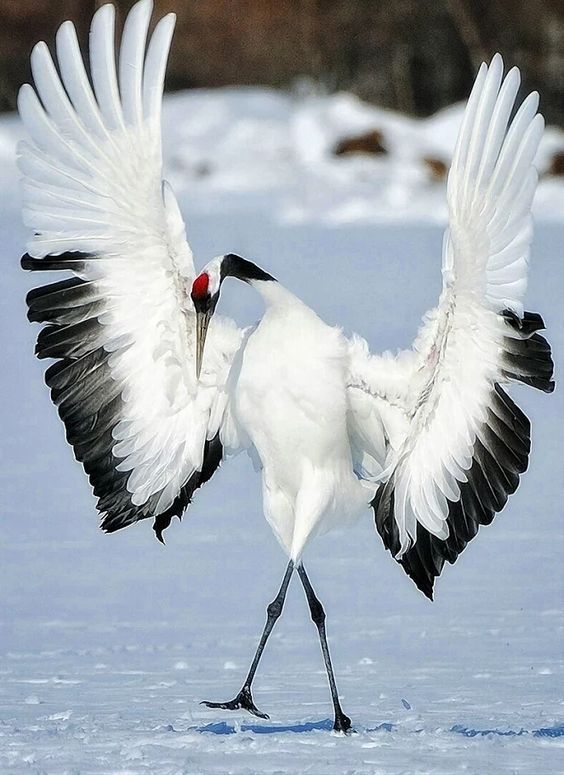 Bonus antidote, dog:
He constantly thinks the screen door is closed, so they have to pretend to open it for him to come inside.. ? pic.twitter.com/jQbsMS9enP

— Buitengebieden (@buitengebieden_) December 3, 2021
Double-bonus antidote, cats:
Nanopore sequencing pic.twitter.com/XXS1LMHnFj

— Oded Rechavi ? (@OdedRechavi) November 23, 2021
Not sure what the "nanopore sequencing" joke is about. Perhaps a science-minded reader can explain.
See yesterday's Links and Antidote du Jour here.