Dear patient readers,
Lambert and I, and many readers, agree that Ukraine has prompted the worst informational environment ever. We hope readers will collaborate in mitigating the fog of war — both real fog and stage fog — in comments. None of us need more cheerleading and link-free repetition of memes; there are platforms for that. Low-value, link-free pom pom-wavers will be summarily whacked.
And for those who are new here, this is not a mere polite request. We have written site Policies and those who comment have accepted those terms. To prevent having to resort to the nuclear option of shutting comments down entirely until more sanity prevails, as we did during the 2015 Greek bailout negotiations and shortly after the 2020 election, we are going to be ruthless about moderating and blacklisting offenders.
–Yves
P.S. Also, before further stressing our already stressed moderators, read our site policies:
Please do not write us to ask why a comment has not appeared. We do not have the bandwidth to investigate and reply. Using the comments section to complain about moderation decisions/tripwires earns that commenter troll points. Please don't do it. Those comments will also be removed if we encounter them.
* * *
Florida man asks police to test meth for authenticity NBC
Expecting the unexpected: Central bank decision making in turbulent times (PDF) Bank of International Settlements. How the Bank of Canada handled Covid.
Inside the 18 Minutes of Trading Chaos That Broke the Nickel Market Bloomberg
Barack Obama says he tested positive for COVID-19 CBS
Climate
The world's rivers exhale a massive amount of carbon Nature. Let's pave them over!
#COVID19
SARS-CoV-2 variants of concern and variants under investigation in England (PDF) UK Health Security Agency. Commentary:

UKHSA tech report out – TL;DR:
-BA.2 now represents >80% of omicron in England
-Growth rate 80% greater relative to BA.1 per wk
– regional growth seems to correlate with BA.2 frequency
-?lab reports indicating that BA.1 infection may lead to lower neutralisation against BA.2
🧵

— Dr. Deepti Gurdasani (@dgurdasani1) March 11, 2022

An omicron 'subvariant' is doubling in NY, just as mandates lift Gothamist. BA.2. "The city has also adopted the CDC's new color-coded system for judging a community's risk of severe disease. It places a larger emphasis on hospital burden rather than the past habit of mostly focusing on case rates." In other words, the city will recognize and react to a surge only when it's too late to contain.

* * *

Where is the "Public" in American Public Health? Moving from individual responsibility to collective action The Lancet. From the Abstract: "American individualism continues to prove incommensurate to the public health challenge of COVID-19."

As masks come off, vulnerable Americans feel left behind Politico, ""It's important to realize how they've [the CDC] shifted the pandemic onus to individuals," said Gregg Gonsalves, an infectious disease expert at Yale University…. Since last year, Gonsalves has tried to press his point with members of the administration, some of whom he's known for years, but said he has since given up after receiving no response."

* * *

FDA Begins Releasing Pfizer COVID Vax Documents MedPage Today
Pfizer CEO says a fourth booster shot 'is necessary' The Hill
China?
Hong Kong reports 26,908 Covid-19 cases and 286 deaths as experts warn numbers will not be falling any time soon South China Morning Post

China Focus: China takes strict, swift measures to stem new COVID-19 infections Xinhua. Bezzle time:

We're currently living in the brief moment between when Finance/Econ Twitter has realized that the new Covid lockdowns in Shenzhen are going to have hugely bad consequences for US inflation, but that has not yet become a widely-reported conventional wisdom.

— Neil Irwin (@Neil_Irwin) March 14, 2022
China imposes new curbs amid worst COVID outbreak in two years Al Jazeera. A good thread from Eric Fiegl-Ding:
I have a bad feeling again—China is reinstating measures & has fired the mayors of 2 key cities. Thus far, China has shut down an industrial city, urged residents not to leave Beijing and closed down schools in Shanghai due to increase of #COVID19. 👀 https://t.co/p6gBZcUvIS

— Eric Feigl-Ding (@DrEricDing) March 13, 2022
From Shenzhen:
We are (inexplicably) still letting people in from Hong Kong every day (with the expected result, every day). This is driving all local Shenzhen cases. https://t.co/HAa0eV2xuL

— Naomi Wu 机械妖姬 (@RealSexyCyborg) March 12, 2022
A superpower struggle on the Cambodian coast Globe_
Myanmar
China uses Pakistan to clandestinely supply defence hardware in Myanmar ZEE5

Myanmar Factories to Close Amid Planned Power Cuts The Irrawaddy
India
Can India Really Overthrow Visa and Mastercard? Bloomberg

A Military Whodunnit: India's Inquiry Into the Missile Launch Calamity Needs To Be Swift The Wire
Syraqistan
Payback time! Why Saudi Arabia and UAE refused to talk to Joe Biden while merrily chatting with Vladimir Putin FirstPost

Ukraine may force Middle Eastern rivals to upgrade their toolkit The Turbulent World of Middle East Soccer

Iran attacks Iraq's Erbil with missiles in warning to U.S., allies Reuters
New Not-So-Cold War
Russian Offensive Campaign Assessment, March 13 Institute for the Study of War

Russian airstrike escalates offensive in western Ukraine AP

Pentagon push to send more trainers to Ukraine was scrapped in December amid White House fears of provoking Russia Politiico. Hmm. Really?

'False flag' chemical attack in Ukraine: a coming attraction Gilbert Doctorow. Good thing we've got the OPCW to referee. Oh, wait….

* * *

US and China to meet in Rome for high-level talks focusing on Ukraine FT

How China Can End the War in Ukraine Project Syndicate

Besides China, Putin Has Another Potential De-dollarization Partner in Asia Council on Foreign Relations

Alternative theory Telegraph India

Many Africans Reject Washington's Position on Ukraine Crisis Borkena

The west v Russia: why the global south isn't taking sides Guardian

* * *

The West Needs an Off-Ramp From Sanctions, Too John Authers, Bloomberg

* * *

Symbol Manipulation (1):

as seen at the Wisconsin mustard museum pic.twitter.com/tynV4sCg5c

— David Is Employable (@ExodiacKiller) March 13, 2022

The adutls in the room….

Symbol Manipulation (2): How it started:

Liberal ladder of Nazi minimization:

Step 1: "There are no Nazis"

Step 2: "There are a few Nazis like everywhere else"

Step 3: "There are lots of Nazis but Russia is worse" 👈 we are here

Step 4: "Are Nazis really that bad?"

— professional hog groomer (@bidetmarxman) March 8, 2022

How it's going:

We're now at the point where the Atlantic Council is claiming Nazis never used chemical weapons at Auschwitz. holy fucking shit what is happening pic.twitter.com/SnUpWIJ8l2

— Mark Ames (@MarkAmesExiled) March 12, 2022

(Anders Åslund.) And more:

Atlantic Council's Anders Aslund travels that long life journey from promoting Yeltsin's catastrophic free-market reforms…to Nazi revisionism. Along the way, he got paid to run cover for a Russian money laundering operation in Latvia, so there's that too. pic.twitter.com/69CATWkUMv

— Mark Ames (@MarkAmesExiled) March 12, 2022

Symbol Manipulation (3): Our political class:

Wait for it 😂 pic.twitter.com/av70hFe61E

— CCTV_IDIOTS (@cctv_idiots) March 13, 2022

This is my symbol manipulation, to be clear.

Orwell Was Right (excerpt) Matt Taibbi, TK News

The ideal citizen of Orwell's Oceania bubbled with rage a mile wide and a millimeter deep and could forget in an instant passions that may have consumed him or her for years. We just did this, with a pandemic that had the country steaming with indignation until it was quietly declared over the moment Putin rolled over Ukraine's borders. We switched from "the pandemic of the unvaccinated" to "Putin's price hikes" in a snap. National outrage moved a few lobes over with zero fuss, and now we hate new people; instead of "anti-vax Barbie," we're barring Russian and Belarussian kids from the Paralympics.

Not sure who the "we" is here, however.

"I'm not saying we won't get our hair mussed":

people don't talk about this enough imohttps://t.co/neuuNIdKcx

— Eric Levitz (@EricLevitz) March 13, 2022

Worth noting that Levitz is not a tinfoil hat-type guy.

* * *

Sixteen Days in Ukraine New York Magazine. "For our new issue, we asked 30 young Ukrainians born after the country's independence to document the start of the Russian invasion, in words and photos." Maybe we did the same thing for 30 essential workers back in 2021? I forget.

A Ukrainian Socialist Explains Why the Russian Invasion Shouldn't Have Been a Surprise Jacobin
Biden Administration
The White House Briefs TikTok Stars on Ukraine Crisis Consequence
Supply Chain
Russia's invasion of Ukraine has shone a spotlight on palladium and platinum supplies. What does the future hold? Stockhead

Apple supplier Foxconn shuts plants as Covid outbreak in China grows FT
Our Famously Free Press
'Cuomo-W. Trump-L.': How CNN's Jeff Zucker and His Cronies Manipulated the News Rolling Stone
Police State Watch
'Unacceptable': Atlanta officers scored on level of arrests CBS Atlanta
Health Care
AI gone astray: How subtle shifts in patient data send popular algorithms reeling, undermining patient safety (excerpt) STAT. Sadly paywalled, but this: "A novel investigation by STAT and the Massachusetts Institute of Technology found that subtle shifts in data fed into popular health care algorithms — used to warn caregivers of impending medical crises — can cause their accuracy to plummet over time, raising the prospect AI could do more harm than good in many hospitals." Unfortunately, I can't find more on this story. Readers?
Guillotine Watch
'You Murdered My Daughter': Relatives of OxyContin Victims Confront the Sacklers NYT
Class Warfare
Minneapolis Educators Strike for the Common Good The Nation

More than 1,000 Hershey's workers vote on plan to unionize Virginia plant Guardian

Historical Redlining Is Associated with Present-Day Air Pollution Disparities in U.S. Cities American Chemical Society
The Cats (and Dogs) of Istanbul Chris Arnade, Intellectual In-ting
Antidote du Jour (via):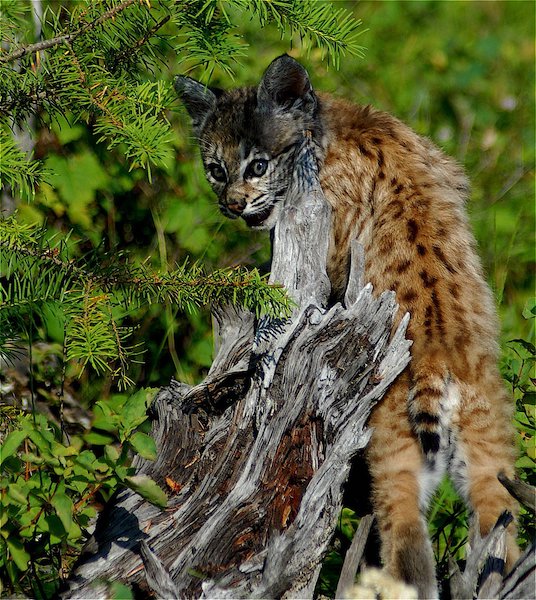 See yesterday's Links and Antidote du Jour here