Think you have it bad? The Reformed Brokerx
ChatGPT Creator in Investor Talks at $29 Billion Valuation WSJ
Automakers are pouring millions into "flying taxis" Axios. Reassuring that stupid money is still around.
Sign of the times? US stocks up on Amgen's radiation sickness drug Nplate Fierce Pharma (Fred).
Climate
The Most Hopeful Climate Stories of the Year Distilled

How climate change exacerbated the 2021 Henan floods China Dialogue

Extinction Rebellion says 'we quit' – why radical eco-activism has a short shelf life The Conversation
China?
Southeast Asia Is Getting Squeezed by America's Embrace Foreign Policy. "Playing the elephants off against each other is as important as keeping them from fighting."
#COVID-19
Coronavirus found in samples from 96% of flights WWJ. Wastewater samples taken from 29 flights in Kuala Lumpur.

India finds 11 Omicron subvariants of COVID-19 in international travellers Reuters

* * *

SARS-CoV-2 Infection, Hospitalization, and Death in Vaccinated and Infected Individuals by Age Groups in Indiana, 2021‒2022 American Journal of Public Health n = 267,847. From the Abstract: "All-cause mortality in the vaccinated, however, was 37% lower than that of the previously infected. The rates of all-cause ED visits and hospitalizations were 24% and 37% lower in the vaccinated than in the previously infected. The significantly lower rates of all-cause ED visits, hospitalizations, and mortality in the vaccinated highlight the real-world benefits of vaccination. The data raise questions about the wisdom of reliance on natural immunity when safe and effective vaccines are available." Of course, the virus is evolving, under a (now global) policy of mass infection, so these figures may change. For the avoidance of doubt, I'm fully in agreement with KLG's views on the ethics of vaccine mandates ("no"). And population level-benefit, as here, is not the same as bad clinical outcomes in certain cases (again, why mandates are bad). As I keep saying, we mandated the wrong thing (vaccines) and didn't mandate the right thing (non-pharmaceutical interventions). So it goes.

SARS-CoV-2 Omicron subvariants evolved to promote further escape from MHC-I recognition (prepring) bioRxiv. From the Abstract; "Collectively, our data suggest that, in addition to escape from neutralizing antibodies, the success of Omicron subvariants to cause breakthrough infection and reinfection may in part be due to its optimized evasion from T cell recognition."

* * *

More Americans Stay Away from Church as Pandemic Nears Year Three The Roys Report

Endemicity Is Not a Victory: The Unmitigated Downside Risks of Widespread SARS-CoV-2 Transmission COVID. From the Abstract: "ur modeling suggests that endemic SARS-CoV-2 implies vast transmission resulting in yearly US COVID-19 death tolls numbering in the hundreds of thousands under many plausible scenarios, with even modest increases in the IFR leading to unsustainable mortality burdens. Our findings highlight the importance of enacting a concerted strategy and continued development of biomedical interventions to suppress SARS-CoV-2 transmission and slow its evolution." Not just "biomedical." Non-pharmaceutical!
New Not-So-Cold War
Victory to Come When Russian Empire 'Ceases to Exist': Ukraine Parliament Quotes Nazi Collaborator Haaretz. Bandera.

* * *

Putin orders weekend truce in Ukraine; Kyiv won't take part AP but Biden says Putin trying to find 'oxygen' with truce proposal Reuters

Christmas Cease Fire Moon of Alabama

At last, Ukraine gets Western tanks Politico. Pre-postioning for NATO troops when Ukraine runs out of pig farmers and sixteen-year-olds to throw into the meatgrinder?

Ukraine Broadens State Of Emergency, Calls Up Military Reservists Radio Free Europe. Commentary:

Grim grim developments in Ukraine re: mobilisation pic.twitter.com/2uAgf5XXZs

— Offal Stan Account (@judeinlondon) January 5, 2023

* * *

Makiivka: Russia blames missile attack on soldiers' mobile phone use BBC. Nonsense. The officers are responsible for their troops. That's why there are officers.

Why the HIMARS is so difficult to target Scott Ritter Extra. Good background, but see MoA on counterbattery warfare.

Pro-war Russia enraged over military failings Politico. Telegram.

* * *

Biden's unsentimental foreign policy strategy David Ignatius, WaPo. Revised headline: "Spook cut-out: 'Stay the course'"

How the Ukraine Crisis Can Be Solved The National Interest. The deck: "It's time for Washington to consider direct negotiations with Moscow."

What's Next: The Long Year 2022 Valdai Discussion Club
"African Labor in the World Community": CLR James' Political Economy Internationalist 360°
Dear Old Blighty
Health service and real wage decline: why are we only now talking about trends that began over a decade ago? Mainly Macro
U.S. looks for opportunity in demise of Guaidó, whom it recognized as 'interim president' of Venezuela LA Times. Poor Greedo. How embarrassing.
The Importance of Lula's Presidency in an Increasingly Multipolar World Brasilwire
Bolivia: Spanish, Chilean lawmakers meddled in local affairs AP
Domestic airlines cancel flights to Sinaloa after cartel arrest Mexico News Daily
Republican Funhouse
Becoming House speaker shouldn't be a cakewalk for McCarthy — or anyone NBC. But:

2/ First, why this matters. Stuff like this: https://t.co/GLuLIPBSpM

— Josh Chafetz (@joshchafetz) January 6, 2023

And:

6/ It would be far better, I think, to refer to her post-Jan. 3 as an "unsworn member," rather than a "member-elect."

She *is*, by operation of the Constitution and the electoral laws of her state, a member. She just isn't sworn yet.

— Josh Chafetz (@joshchafetz) January 6, 2023

So this sounds like yet another case of auto-kinbaku-bi, to me, this time bipartisan.

Do We Suspect, To Our Horror, That There May Well Be Some Frankenstein Coalition Created From This Impasse, An Abhorrent Manifestation Of House Rule That America Has Never Witnessed And The American People Have Never Authorized? Defector
Abortion
SC Supreme Court tosses out 6-week abortion ban, leaving it legal through 22 weeks Post and Courier
Our Famously Free Press
How the FBI Hacked Twitter The Tablet
Healthcare
Wastewater surveillance for public health Science. "At a focused spatial scale, wastewater can be used for monitoring at the level of individual or small clusters of buildings to enable reliable detection of even a single infected person (10, 12). Such monitoring is of particular importance to vulnerable communities and high–population density sites, such as health care (e.g., nursing homes) or educational facilities (12), as well as airports, where detection can be acted on to contain pathogen spread."
The Bezzle
Celsius founder Mashinsky sued for fraud by New York attorney-general FT

"I Heard It Was Safe" The Lever

This is what the future holds for cryptocurrencies World Economic Forum
Tech
Twitter data dump: 200m+ account database now free to download The Register

What to Know About Cellphone Radiation ProPublica
Class Warfare
Get Ready for the Richcession WSJ

'I'm Working So They Can Hire a Private Jet:' NYC Uber Drivers Strike Over Blocked Raises NBC
The Future of Industrial Process Heat Austin Vernon
Finding Awe Amid Everyday Splendor NOEMA
Antidote du jour (via):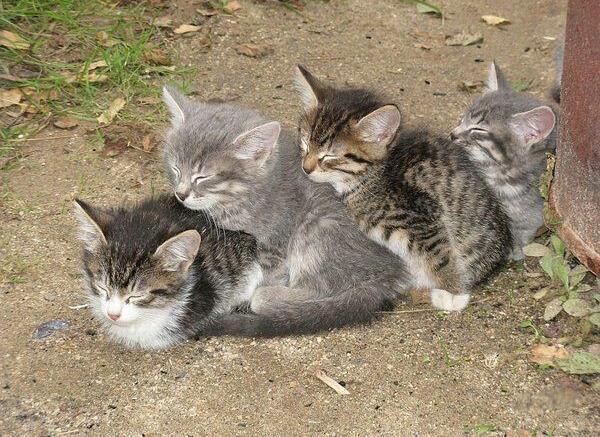 Bonus antidote:
In this time-lapse video by Mitsuru Yasui
You can see many cats following a sun beam to nap
pic.twitter.com/8ZnIbvTzWX

— Science girl (@gunsnrosesgirl3) January 4, 2023
Double bonus antidote:
2 honeybees, Apis mellifera, have learnt to generate the necessary torque to undo a bottle top#TiredEarth pic.twitter.com/ZZEzpcg1Sm

— Debbie_banks (@Debbie_banks30) January 4, 2023
>
This is real work. Catch a cat doing it!
See yesterday's Links and Antidote du Jour here.