At long last, the American buffalo has come home National Geographic
HARVARD ASTRONOMER HUNTING FOR UFOS ON THE OCEAN FLOOR MAY HAVE FOUND… SOMETHING SyFy
Irish pub owner rebuilds bar from Banshees of Inisherin The Guardian
The Seductive Vision Of Green Aviation NOEMA
SCIENTISTS DISCOVER MYSTERIOUS RADIOACTIVE ROCK ON THE FAR SIDE OF THE MOON Futurism
Climate/Environment
How We'll Mess Up The Environment on the Moon Clive Thompson, Medium

Groundwater springs formed during glacial retreat are a large source of methane in the high Arctic Nature. From the abstract: "Our findings reveal that climate-driven glacial retreat facilitates widespread release of methane, a positive feedback loop that is probably prevalent across other regions of the rapidly warming Arctic."

Climate scientists cover Sichuan's Dagu glaciers with Tencent-sponsored hi-tech blanket to impede their melt amid global warming South China Morning Post
Toxic Bomb Trains
Rail union says Virginia derailment renews questions about Norfolk Southern's safety practices AP

Norfolk Southern files complaint, says other companies should share blame in East Palestine derailment CBS News
#COVID-19
On covid California's supreme court just said the quiet part out loud Ko-fi
🚨🚨Bad news…real time Disability Data from US Bureau of Labor Statistics (BLS) rose 857k in June to a new all time high of 34.15 million. The rate of change is accelerating again. If this was a stock it's a break out chart and reacceleration of trend. Both employed women & men… pic.twitter.com/lvIdMKq8Xn

— Edward Dowd (@DowdEdward) July 8, 2023
Old Blighty
We need more EU workers, admits leading Tory Brexiter The Guardian. "We are not allowing people to come here to work in sectors like the food industry, even though there are acute labour shortages in these sectors…My proposal is that we commence bilateral negotiations with EU member states, starting with countries like Bulgaria, Romania and the Baltic states…"
Latest wisdom from Sir Tony Blair, war criminal and mentor to current Labour leader Sir Keir Starmer:

'Let NHS patients skip the queue.'

Blair wants to finish the job he helped the Tories start: privatising Britain's universal health care system.

Vote for the uni-party! pic.twitter.com/tXo2J0uCvl

— Jonathan Cook (@Jonathan_K_Cook) July 6, 2023
La belle France
French parliament passes law granting police eyes and ears into your phones Interesting Engineering
India
The Myth of Underdevelopment Phenomenal World. "Legal autonomy and land reform in Jammu and Kashmir."
European Disunion
'We would not stand idly by': Lagarde pledges ECB action if both profits and wages rise CNBC

Corporate profits were biggest driver of inflation in Europe, IMF admits Geopolitical Economy Report. From June 26, still germane.

Dutch government collapses over bitter migration row Hurriyet
China?
China's Premier just consulted these economists. What's their view on the economy? Pekingnology

Bashing China Has Replaced The Diplomatic Dialogue Moon of Alabama

Biden told China's Xi to 'be careful' after Putin meeting RT
New Not-So-Cold War
They're Ready to Fight Again, on Artificial Legs Nicholas Kristof, New York Times

We are moving forward: Zelenskyy posts a video with commanders Ukrainska Pravda
Apart from being morally disgusting, dropping unmarked minefields leaving scattered explosives to kill children for years, cluster bombs are a weapon that admits the vaunted "counter offensive" is a failure.

If you are going forward you don't sow a minefield in front of you.

— Craig Murray – (@CraigMurrayOrg) July 8, 2023
***
'We have ambitious plans': Anti-Putin forces plan fresh attacks inside Russia The Guardian

Ukraine vows it won't use cluster bombs in Russia Straits Times. Reassuring, especially with even the CIA now claiming the Ukrafascists are out of control.

The response to reports that CFR neocons have had backchannel talks with Russia:
Ukraine MFA calling Council on Foreign Relations establishment bigwigs "tankies" & "traitors" 🍿 https://t.co/FdMYDcvorA

— Mark Ames (@MarkAmesExiled) July 7, 2023
***
Zelenskyy brings defenders of Azovstal from Türkiye to Ukraine Ukrainska Pravda

Kremlin says Turkey return of Azov leaders violates agreements Al Mayadeen
***
ANDREW NEIL: The Poles are rearming at a breathtaking rate and are now Europe's rising power. Let's embrace Warsaw – over Paris and Berlin Daily Mail

US unemployment hit a historic low this year – but it's even lower in Russia Business Insider
Syraqistan
How the Taliban crushed the CIA's heroin bonanza in Afghanistan The Cradle

***

Israel strikes targets in Lebanon after rocket fire from border Al-Monitor

Lebanon's Military Could Be the Next Casualty of Its Economic Crisis World Politics Review

Deputy Lebanon central bank governors' threat to collectively resign 'dangerous' – minister Arab News

An invasive pest is threatening Lebanon's valuable pine nut industry NPR
South of the Border
More than meets the silk press: Kamala Harris and U.S. imperialism Hood Communist
Imperial Collapse Watch
The US Army is looking for help from AI to predict what its enemies will do minutes or even hours before they do it Business Insider

The Army is desperate for smart, fit soldiers. How these $200M fit camps get recruits into shape. USA Today. Been seeing a lot of ads like this: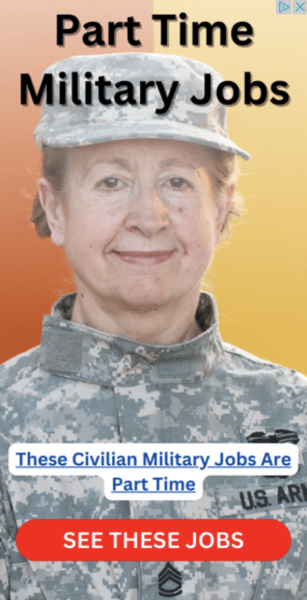 Biden Administration
FBI investigates Biden Iran envoy over classified information SEMAFOR

Is the Chocolate Monopoly Under Siege? BIG by Matt Stoller

The Missouri v. Biden Injunction is a Rare Win for Freedom The Wayward Rabbler
2024
Why the Stop Trump effort all comes down to South Carolina Politico
Democrats en déshabillé
California legislative staff's wait for a union just got even longer Cal Matters. "legislative leaders declared support for the effort this year, even designating the measure as Assembly Bill 1. But this week, that bill was changed to not take effect until 2026." Classy. The Democratic Party currently holds veto-proof supermajorities in both houses of the legislature.
The Supremes
The Supreme Court makes almost all of its decisions on the 'shadow docket.' An author argues it should worry Americans more than luxury trips. Business Insider

Guns, A Wealth Tax And War On Regulators: What We're Watching On SCOTUS's Docket Next Term  Talking Points Memo
Healthcare
Hospitals' latest "innovation": "patient-centric payment capabilities" HEALTH CARE un-covered
Police State Watch
Mark Zuckerberg Splurges on Private Security For Himself While Financing 'Defund the Police' Lee Fang
Big Brother Is Watching You Watch
Sacramento Sheriff is sharing license plate reader data with anti-abortion states, records show The Sacramento Bee
AI
AI robots at U.N. reckon they could run the world better Japan Times
Digital Watch
Tech
A group of San Franciscans realized that they can disable Waymo and Cruise robotaxis by placing a traffic cone on the vehicle's hood.

They're now encouraging others to do it: "Hell no, we do not consent to this." pic.twitter.com/ZrYhy4OATy

— David Zipper (@DavidZipper) July 6, 2023
The Bezzle
In-space manufacturing startup aces pharma experiment in orbit Ars Technica
Spook Country
One of the zillion federal agents now employed by NBC News, @BarbMcQuade, spent weeks before the 2020 election spreading the CIA lie that the Hunter Biden laptop was "Russian disinformation."

She now has a book on disinformation: like Dick Cheney writing a book on human rights: https://t.co/Su9BZ8HuKK

— Glenn Greenwald (@ggreenwald) July 8, 2023
Zeitgeist Watch
Lights, Camera, Arrest: Quebec Video Creator Arrested for Simulating Crimes to Gain Social Media Traction The Deep Dive
Class Warfare
TEXANS DIE FROM HEAT EXHAUSTION AFTER GOVERNOR BANS WATER BREAKS Texas Observer

As Writers & Actors Fight For AI Protections, Artificial Intelligence Screenplay Competition Opens & Quickly Closes Deadline
Antidote du jour (via):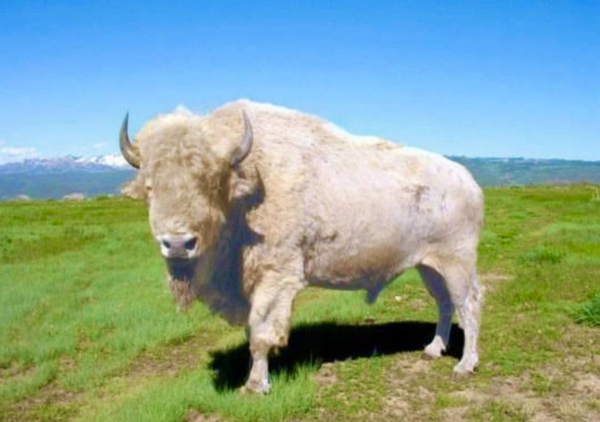 And a bonus (Chuck L):
Who's gonna tell him he's not a dog? pic.twitter.com/H4817rtVa7

— B&S (@_B___S) July 6, 2023
See yesterday's Links and Antidote du Jour here.