ISIS
Our political class has been banging their spoon on the table for war the whole summer, but now that they've got one, they're not sure they like it. Check out the New York Times front page. Syrian moderates — and I know this will surprise you — are thin on the ground in this "very dirty war." We can't control what these "rebels" will do with their weapons. We can't control what they'll do with their "training." (One word: blowback) [Times]. The models for Obama's war are Somalia and Yemen. I'm sure that will turn out well [Al Jazeera]. But Susan Rice says "knock on wood" [NPR]. So that's alright, then.
However, something new: We have "so-called operations rooms," supposedly only in Jordan and Turkey, where we're "vetting" unicorns these rebels and handing out the goodies [Times]. Are there any black sites?
Still perusing the Times front page, the Arab world is "tepid." Egypt, Jordan and Turkey — who, presumably, should be very worried and glad of our help — are all "finding ways to avoid specific commitments" [Times]. But wait! I thought John Kerry was doing the ask? [CNN] Anyhow, suppose they join, and let's throw in some Gulf states, because threat. Isn't that rather a lot of moving parts for an administration that can't manage to launch their own website after three years of work? [Sic Semper Tyrannis].
And I'm not seeing yellow ribbons round the old oak tree out in the flyover states, either. In another front page story, neither does the [Times]. As long as the bombing doesn't kill any of our boys and girls, seems to be the general idea (though blowback already has, and will again). Even if (see Page and Gilens) the views of dull normals only matter when they're congruent with elites, presumably they matter a little when there's conflict between elite factions. "isis divided" brings up a lot of hits….
Meanwhile, a "senior administration official" briefs that "'Saudi Arabia has an extensive border with Syria" [NLPC]. Not Susan Rice, I trust, and I hope nobody passed the glad news on to John Kerry, because he'd look pretty dumb if he passed that on to anyone else.
Shaking my head. If your model is that we as an empire are trying for endless churn of pain and blood and fear and wedding parties blown to pink mist, just to keep the self-licking ice cream cone going at the Pentagon, Langeley, and Fort Meade, along with maybe a fillip for Red State Democrats in the mid-terms, I'd be hard-pressed to disagree. And my problem, so often, is that I'm not cynical enough. Maybe they'll inflate a ginormous ISIS balloon for the Macy's Thanksgiving parade. That should do the trick.
Ferguson
I still say, don't wait for the shooter cop's indictment to come down, or not; the locals can pre-empt and frame the whole issue by setting up a serious, deliberative, evidence-taking people's court with a judge, a prosecutor, and a defense (Gene Sharp's tactic 198). Maybe get the forensics department at Wiley College to help.
I hadn't known Amnesty International was in Ferguson. Margaret Huang: "[D]istinctions between police and military … are starting to get quite fuzzy" [Vice]. An interview with a protester; plenty still happening on the ground [MSNBC]; including highway blocking and a memorial in middle of the road where the cops shot Michael Brown to death [Los Angeles Times]. (It makes sense, in a sprawling suburban metropolis, to occupy roads, and not squares.) The locals "expressed displeasure" at the Council's review board proposal [LA Times]. And we have a new video, offering yet more support that Brown's hands were indeed up [WaPo]. 
And oddly, or not, 80% of the Congressional Black Caucus voted against Alan Grayson's bill to halt transfers of military equipment to the police [Black Agenda Report]. (Obama whipped the CBC to support the bailouts in Fall 2008, too; the CBC has a lot to answer for.)
Salaita
Should there be "a Palestian exception for the First Amendment"? [Corey Robin] says no. Apparently, the "University" of Illinois trustees believe otherwise [Mondoweiss]. I don't find myself in whole-hearted agreement with Scott LeMieux very often, but on the UI administration's shameful and cowardly decision to rescind Steven Salaita's appointment over some allegedly uncivil (!) tweets on Palestine, LeMieux is spot on [Lawyers, Guns, and Money].
Corey Robin has been all over this, and has a great quote from the UI Chancellor: "People are mixing up this individual personnel issue with the whole question of freedom of speech and academic freedom" [Corey Robin]. "The personnel is the political," as Robin remarks. Here's a bio of Salaita [News-Gazette]. And here's an explainer on Salaita's legal position on reinstatement [WILL].
Stats Watch
Retail sales: "Stronger than indicated by employment data" [Bloomberg]. "Core sales" (no auto, gas, building materials, or food) increased 0.4% in August [Reuters]. Stocks fall on bet Fed will raise rates sooner not later [Business Week].
Consumer sentiment: Climbs to 84.6 vs. final August reading of 82.5, based on expectations component, not current conditions [Bloomberg]. Highest in more than a year [Marketwatch]."Hot" [Business Insider]
Business inventories: Up 0.4% for July, "steady," "solid positive" [Bloomberg], but stock accumulation could be a drag [Reuters].
News of The Wired
* * *
Readers, feel free to send me (a) links, and even better (b) sources I should curate regularly, and (c) images of plants; I now have some of yours to choose from, and I'll start running them. Vegetables are fine! See the previous Water Cooler (with plant) here. Don't mail Yves! And here's a plant, from Jill. Autumn is coming….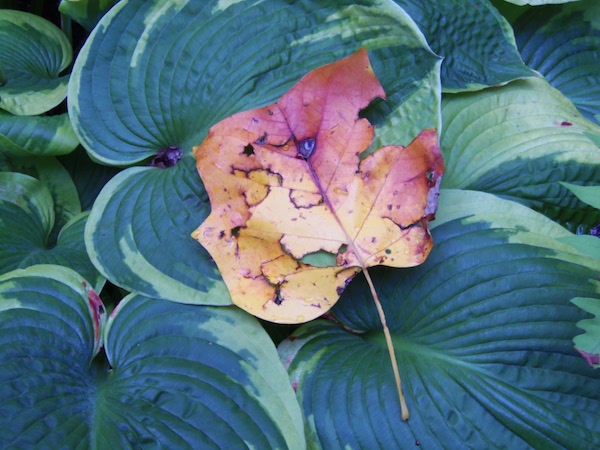 And more plants, please! Bigger images (say, 1200px or thereabouts) preferred. Thank you!
If you enjoyed Water Cooler, please consider tipping and click the hat:
Talk amongst yourselves!