Ohio zoo closes gorilla exhibit for now after boy, 4, falls in St Louis Post-Dispatch and Who was Harambe? Cincinnati Enquirer.
Panama Papers May Inspire More Big Leaks, if Not Reform NYT
The Whistleblower Full Measure. Bradley Birkenfeld, who blew the whistle on UBS offshore accounts held by wealthy Americans, was prosecuted and jailed by the DOJ, and then awarded $104 milllon by the IRS.
The Bank Robber The New Yorker (RA). No, not the executives. The whistleblower.
Once called dishonest and incompetent, could Tampa company be a model for real estate investors? Tampa Bay Times
A question of timing: A lawsuit claims Gilead Sciences could have developed a less-harmful version of its HIV treatment sooner Los Angeles Times (TF).
Diamond Geysers: Rule-Breaking Iceland Completes Its Miracle Economic Escape Epoch Times (JudyB).
Imperial Collapse Watch
Syraqistan
No Kurd Will Die to Restore Iraqi Unity The Atlantic (Re Silc).

U.S.-led coalition troops seen near front line in new Iraq offensive Reuters
Hush, the Greeks are Asleep The Press Project
Europe on the brink iPolitics. Green defeats the far right in Austria, by a whisker.
Nuit Debout
2016
'The Great White Hope' Pat Buchanan, Town Hall. Ideologically, Trump is Buchanan 2.0.

Trump rallies veterans at annual Rolling Thunder gathering US News. At the Lincoln Memorial.

Judge criticized by Trump unseals documents in Trump University case Reuters

Supreme Court asked to rule on Trump casino bankruptcy Los Angeles Times

No masking Trump's popularity at Chinese Partytime Factory Reuters

LBJ's Ad Men: Here's How Clinton Can Beat Trump Politico. Fun stuff!

Financial analyst alleges major holes in Clinton Foundation records Washington Examiner. More Ortel, linked to on 5/10 and 5/20 at NC. I'm not real enthusiastic about Town Hall, but then I've lost my enthusiasm for a lot of media outlets this year. Suffice to say that Ortel does not appear to be a product of the right-wing fever swamp, and has a track record.

Hillary Clinton's Emails Now Might Finally Take Her Down LawNewz. Must read.

Poor polls, scandal, a cussed rival … how it's all going wrong for Hillary Clinton Guardian

What Trump and Sanders Have in Common The Atlantic. That is a popular trope in our political class. But when we read "Both have supported single-payer health care," we should remember that Sanders has supported single payer all his political lifetime and drafted legislation for it, where Trump has emitted a random soundbyte suggesting his support. Please, can we have less stupid?

Sanders says voters, superdelegates should take a 'hard look' at Clinton email report Daily Dot

Bernie Sanders Fights to Oust Two Hillary Clinton Backers From Key Convention Posts WSJ. Bank board member chairing the rules committee. No optics problem there!

In San Francisco, Bernie Sanders' message makes believers out of the skeptics San Francisco Examiner

5/29, This is where we stand the writing of john laurits (MR). On delegate math.

Let's blow up the Democrats: The Sanders coalition is the future — but requires a third party Salon

The left's obsession with identity politics causes a new injustice Politics (KF).

Libertarians Pick Gary Johnson and William Weld as Presidential Election Ticket WSJ
Clinton Email Hairball
Why the new report on Hillary Clinton's email is so damning Dana Milbank, WaPo

Feinstein on Clinton Secret Server: "Enough Is Enough," All She Wanted Was A "Private Life" RealClearPolitics (BC).

Aggressive Lynch makes mark at Department of Justice The Hill. Why is this story appearing now? Best quote ever from the Reverand Al Sharpton: "[S]he is no one that shrinks from the legacy of a Robert Kennedy or Eric Holder."
Guillotine Watch
A peek inside the Washington area's most expensive homes for sale WaPo

A Worrisome Pileup of $100 Million Homes NYT. Here's one of those worrisome homes:

There's something about the color scheme… And all the reflections… That's nagging at me. Some resemblance….

Last Time this Happened, the Housing Market Collapsed Wolf Street
One of the World's Greatest Art Collections Hides Behind This Fence NYT
Class Warfare
As union membership has fallen, the top 10 percent have been getting a larger share of income Economic Policy Institute

Why the Very Poor Have Become Poorer NYRB

Inside the Rebellion at the Biggest Automotive Website in China Bloomberg
How an industry helps Chinese students cheat their way into and through U.S. colleges Reuters (Re Silc). To these admirably pragmatic "students," credentials really are nothing other than a signalling mechanism…
The mystery of weak US productivity Edward Luce, FT.
Facing the Financial Industry's Cyber Challenge With Lessons From IT History Irving Wladawsky-Berger, WSJ. I've helpfully underlined the bullshit terms; if you hear anybody in your house use them, count the spoons when they leave:
Transforming something as complex as the financial is a tall order, but as any student of IT history can tell you, the emergence of technologies can bring together key . … I finished my remarks to the Commission by noting that the emergence of an technology can serve as a catalyst to propel change forward by bringing key together.
I'm giving high marks for the double-stakeholders/innovative disruptive strength move, as well as the grace notes of "tall order," and "propel change forward."
Machine Bias Pro Publica. Just because it's an algorithm doesn't mean it won't be used to screw black people.
Antidote du jour (via):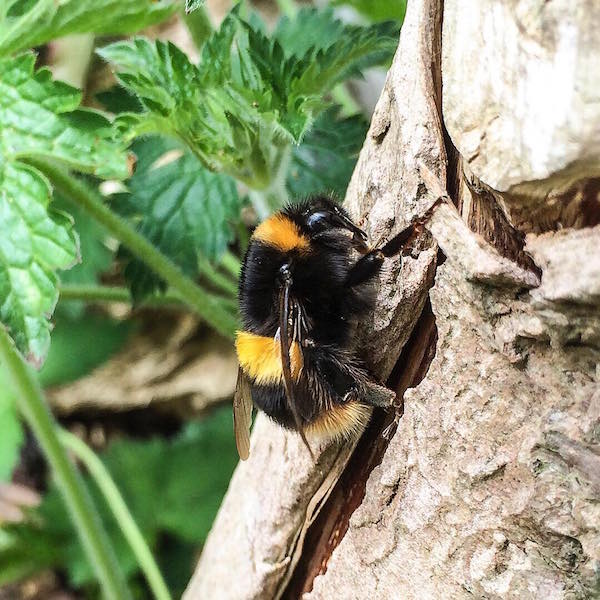 See yesterday's Links and Antidote du Jour here.