Eclipse mania! Millions of Americans sit in some of the 'worst traffic jams in history', flock to Burning Man-style festivals and fill camp grounds at 21 national parks ahead of TODAY'S once-in-a-lifetime celestial event Daily Mail
Preparing for the August 2017 Total Solar Eclipse NASA. From 2016 but still useful.
Are Index Funds Evil? The Atlantic
Insider trading schemes using encrypted apps alarm FBI FT. Oh come on. Insider trading?! Why not RICO?
Supreme Court asked to nullify the Google trademark Ars Technica
Are your Google search results another kind of filter bubble? The answer seems to be: Kind of Nieman Labs
How secure is your car? Unpatchable flaw lets attackers disable safety features ZDNet
Syraqistan
Fears on both sides of the Persian Gulf Le Monde Diplomatique

Saudi plane for Qatari pilgrims waits on Doha for landing rights: airline Reuters
Would-Be Reformer Saakashvili Cast Out of Ukraine Der Spiegel
Brexit
UK to release tranche of Brexit position papers Reuters

Brexit Bulletin: Timetable Clash Bloombert

Majority of UK public backs Brexit 'transition period', poll finds Guardian
Hong Kong Property Investors Go Trophy Hunting in London Despite Brexit NYT
China
China's Debt Swaps Surpass $100 Billion Bloomberg

Protesters turn out in force against jailing of Hong Kong activists South China Morning Post

China's Evolving Economic Statecraft The Diplomat
North Korea
US-South Korea war games raise Pyongyang's ire FT

How did Trump really end up clashing with North Korea? By pursuing two contradictory foreign policies at the same time Slavoj Zizek, The Independent (Re Silc).

War won't give China any clear gain, only cause casualties, assesses govt Times of India
The Overlooked Heroes Who Lead Climbers Up Everest Wired
Malaysia's Strange, Sinister Crunch Bloomberg. A little stale, accepts the loanable funds theory, still interestingly sketchy numbers.
The U.S. Spy Hub in the Heart of Australia The Intercept
Charlottesville
Heather Heyer's cousin: Racism will get worse unless we stop it now CNN. Well worth a read; much more interesting than the headline.

Charlottesville Was a Preview of the Future of the Republican Party Splinter News. I see the argument, but it strikes me as another way for Democrats to wait for demographics to do their work for them.
Far-right group claims victory after emerging from Quebec City parking garage CBC
Imperial Collapse Watch
The Neocons Are Pushing the USA and the Rest of the World Towards a Dangerous Crisis The Unz Review (CL). Fun stuff.

Senior officer on damaged ship to be relieved of command AP. The USS Fitzgerald.

10 missing after US Navy destroyer collides with merchant ship off Singapore ABC. Like the USS Fitzgerald, a destroyer, based in Yokosuka, in the 7th Fleet. "Chatfield, there seems to be something wrong with our bloody ships today."
It's Time to Found a New Republic Foreign Policy
Trade Traitors
Nafta Nations Say Quick Deal on Table as Inaugural Talks End Bloomberg

You're Fired! – Why Not Negotiate a NAFTA Alternative? COHA (MT).
Trump Transition
When neo-liberal masquerades as anti-establishment Bill Mitchell
Sawant to Help Launch New National People's Party Seattle Weekly
Democrats in Disarry
Elizabeth Warren Showed How Democrats Can End Their Civil War Washington Monthly. I don't want to be cranky about this, but if Warren had supported Sanders, she'd have had her pick of posts in the administration.

Back to the progressive future: It's not too late to overcome the mistakes of the Clinton era Salon (DK).
Wrong Way Tampa Bay Times
White supremacists are embracing genetic testing – but they aren't always that keen on the results The New Statesman
Montana's Native American Reservations Reportedly Served as a 'Dumping Grounds' for Predatory Catholic Priests Reader Supported News (AF).
Class Warfare
Underpass Studio Workspace Bless This Stuff (Re Silc). More attractive than a shipping container, I suppose.
Game of Thrones: Death is the Enemy – season seven, episode six recap: what's Tyrion up to? Plus epic, epic battles Telegraph
The Books We Don't Understand NYRB
Comedians Pay Tribute to Jerry Lewis: "The French Were Right About Him All Along" Slate
Antidote du jour: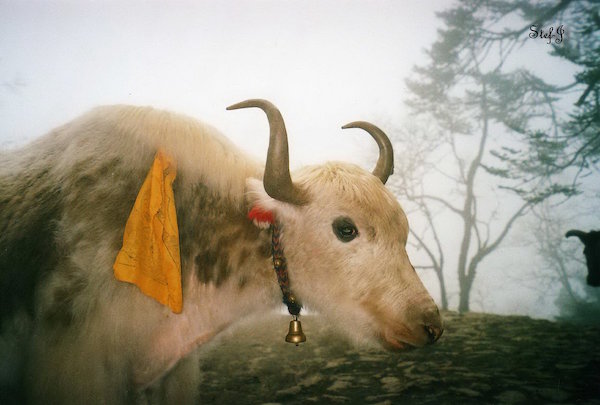 See yesterday's Links and Antidote du Jour here.