By Lambert Strether of Corrente.
Trade
"With news that the clumsily-named "Comprehensive and Progressive Agreement for Trans-Pacific Partnership" (CPTPP) has been 'concluded', it now seems that the exclusion of both copyright and pharma patent extensions is confirmed" [Tech Dirt]. "[T]he CPTPP signals a hopeful shift away from the usual intellectual monopoly maximalism. The omission of copyright and patents from the new deal is a significant defeat for the US, which has been the main driving force behind their routine inclusion."
"[The Administration's withdrawal from TPP] sets up a perfect natural experiment about American influence in the world. And, at least as far as this one trade deal is concerned, the results are clear: Even in the absence of U.S. leadership, the world's democracies will continue to trade and make rules for dealing with one another, but without some of the worst excesses of America's corporate-influenced foreign policy" [The Atlantic]. "A controversial arrangement whereby companies can sue countries over their domestic laws, known as the investor-state dispute settlement system, remains in a reduced fashion. Labor and environmental protections are largely unchanged. The EFF's Malcolm pointed to e-commerce provisions that provide only weak privacy protections, among other issues, as still being problematic. But overall, the new deal is so similar to the original that Canadian labor unions are furious that their government is still advancing it."
"The United States Department of Transportation's Bureau of Transportation Statistics (BTS) reported this week that United States trade with its North American Free Trade Agreement (NAFTA) partners, Canada and Mexico, was up annually in November, the most recent month for which data is available" [Logistics Management]
"If ending NAFTA hurts farmers in America's Corn Belt, who voted overwhelmingly for Trump, there goes the Republican's reelection" [US News]. The entire article ignores the destruction wrought on Mexico's agricultural sector (especially all the varieties of corn).
Politics
2020
"Joe Kennedy to give Democrats' response to Trump's State of the Union" [CNN]. "Kennedy, 37, is seen as a rising star in a party that has many in the senior ranks well into their 70s."

I guess the Oprah thing didn't work out:

Wow. This is a Kennedy who could be President. A must watch. https://t.co/8564ctmCzO

— Howard Dean (@GovHowardDean) March 9, 2017

Do read the responses. But not if your diabetes is acting up.

Grifters gotta grift:

Big fan. @joekennedy will be great. https://t.co/w8W6KSxq9Y

— Robby Mook (@RobbyMook) January 26, 2018

Follow the money:

Joseph Kennedy III, received $181,053 in donations from Pharma in 2016, more than 4x the average House member in either party. Still haven't heard him come out in favor of Medicare for All. https://t.co/WQHkZgZ153

— Raw Water Sommelier (@BethLynch2020) January 26, 2018

And via Open Secrets:

Bain Capital? Hi, Mitt! Hi, Deval! [waves]

"Gov. Andrew M. Cuomo used the private plane of Barry Rosenstein, the billionaire hedge fund manager, to attend the Sundance Film Festival screening of a documentary by his girlfriend, Sandra Lee, his office said on Thursday" [New York Times]. Classy!
2018
"One month ago Democrats held a whopping 13-point margin over Republicans in the generic ballot. Today, their lead in the RealClearPolitics Average has shrunk by nearly 40 percent, and now stands at 7.9 points. That's still healthy, of course, and most analysts believe it keeps them within range of taking back the House of Representatives" [RealClearPolitics]. "However, it appears the Republican tax cut passed at the end of last year has blunted talk of a Democratic 'blue wave' – at least for the time being. After all, the gap between now and November is practically an eon in political terms." Yes, ten months is a long time in politics.

"The Numbers to Watch Ahead of November" [Charles Cook, Cook Political Report]. "Trump's job-approval ratings remain the worst of any elected president entering the second year in office, at least in the 70 years of modern polling. It's the intensity of the disapproval that should be so worrisome to Republicans… The veteran pollsters who conduct the NBC/WSJ survey, Democrat Peter Hart and Republican Bill McInturff, periodically put in their national poll a question on the role of government… In their latest poll, 58 percent sided with the "government should do more" position, the highest share in the 27 times the question has been asked since 1995, while 38 percent chose "government is doing too many things," the lowest in the series…. This wide divergence [in generic polls] is important: If the ones at the lower end of this spectrum end up being right, Republicans would likely hold onto their majority by the skin of their teeth, while those on the higher end suggest a slam-dunk win by Democrats. This number is something to watch closely over the next few months for clues of where this election is headed."

"What to Make of All These New and Often Conflicting Generic Ballot Polls?" [Amy Walter, Cook Political Report]. "If you are confused about what to make of the latest slew of polling data about control of Congress in 2018, you are not alone. On the so-called generic ballot question which asks voters if they'd support a Democrat or Republican for Congress in 2018, Democrats have either lost ground or retained their double-digit lead…. Among so-called 'soft' Republicans — those Republicans who are not as closely aligned or identified with the party, Republicans made significant gains in both the CNN and Marist polls (7 points in CNN and 6 in the Marist poll); a sign that the GOP base is 'coming home.' That is likely due to the passage of the tax bill, a lack of GOP infighting and/or just the fact that Trump himself was pretty quiet over the holidays. The NBC and Marist poll found a drop off in support for the Democratic candidate among 'soft Democrats' — a sign, perhaps, that with Trump off the front burner, they are not quite as reflexively anti-GOP as when Trump is front and center. If this pattern feels familiar — Republicans flee when Trump is under fire, but return to the fold when the news is about anything other than Trump – that's because it is. We saw this pattern play out time and again in 2016." Yes. See the 2016 polling summarized here.

* * *

Iowa: "Incumbent two-term Republican David Young will run on the Republican ticket. The Democratic field has seven candidates vying for the nomination, including: Pete D'Alessandro (political consultant and former top aide to Bernie Sanders' presidential campaign in Iowa), Cindy Axne (former division director with the Iowa Department of Natural Resources), (former U.S. Treasury Department economist), Theresa Greenfield (president of family-owned real estate business), Paul Knupp, Eddie Mauro, and Heather Ryan" [Inside Sources].

Minnesota: "Letter: Why I'm running for Congress" [Jeff Erdmann, Prior Lake American]. (Readers will recall Erdmann's run-in with the DNC in this horrific article at the Intercept.) "Healthcare is a human right. I'm the only candidate pushing for a single-payer, Medicare for all system. This is the most cost-effective solution to cover everyone and would give Americans a choice beyond for-profit insurance companies. I'm running for families drowning in medical debt and people who can't afford prescriptions, not big pharma. I'll stand with nurses and labor, not finance…. I'm the only Democrat who can make a progressive case against Jason Lewis and political corruption. CD-2 shouldn't have to choose again between the same two multi-millionaires backed by special interests and the political establishment."

Minnesota: "Ellison exploring Minnesota AG run" [Politico]. "First elected to Congress in 2006, Ellison has grown listless and bored in the House… Ellison has also told friends about chafing at being the number two at the DNC, occasionally clashing with Tom Perez, who beat him for the top spot before appointing him to his current position. More often he expresses frustration at not being able to set the direction for the official party apparatus, according to several who've spoken to him." Excellent! The Democrat establishment has blocked the political career of a Sanders supporter at the national level!
Obama Legacy
"The Deportation Machine Obama Built for President Trump" [The Nation]. "Before the end of his first term in office, the Obama administration had taken a small program developed in George W. Bush's last days that aimed to turn local police into "force multipliers" and expanded it by about 3,600 percent. The Secure Communities program that DHS Secretary Jeh Charles Johnson described as causing "hostility to enforcement of immigration laws" existed in only 14 counties under Bush, but by the end of 2009 it spread to 88 counties. By 2013, it was active in all 3,181 US jurisdictions. It was eventually scrapped in 2014 and replaced with a rebranded Priority Enforcement Program. As record numbers of people were being deported, an increasing number were also charged and channeled into federal prison before their expulsion." To be fair, Obama is very articulate, and has a charming wife and lovely childen.
2016 Post Mortem
"Deep in Clinton country, voters stand by their candidate" [Philip Bump, WaPo]. "The pilings of long-gone piers still jut out of the murky Hudson River in New York County, N.Y., reminders of a shipping industry that's all-but-vanished from the region. There's almost no manufacturing left in the towering buildings at the southern end of the county where it once thrived." Ha! "The pilings of long-gone piers still jut out of the murky Hudson River in New York County, N.Y., reminders of a shipping industry that's all-but-vanished from the region. There's almost no manufacturing left in the towering buildings at the southern end of the county where it once thrived."
Government Shutdown
"Democrats Officially Lost the Shutdown Fight" [New York Magazine]. "The simple truth is that Democrats brought their shutdown to an abrupt end because they realized they couldn't win it. Ten members of Chuck Schumer's caucus are running for reelection this November in states Trump won; two others represent Virginia, where the lion's share of furloughed federal workers live. Unless their shutdown immediately won overwhelming popular support — or Republican contrition — Senate Democrats simply weren't prepared to stand their ground."
Realignment and Legitimacy
"Intersectionality is a Hole. Afro-Pessimism is a Shovel. We Need to Stop Digging" [Black Agenda Report]. Holy moley, Bruce Dixon isn't messing around! This:

In the worlds of politics and nonprofits intersectionality has become a sneaky substitute for the traditional left notion of solidarity developed in the process of ongoing collective struggle against the class enemy. Intersectionality doesn't deny the existence of class struggle, it just rhetorically demotes it to something co-equal with the fights against ableism and ageism and speciesism, against white supremacy, against gender oppression, and a long elastic list of others. What's sneaky about the substitution of intersectionality for solidarity is that intersectionality allows the unexamined smuggling in of multiple notions which directly undermine the development and the operation of solidarity. . The applicable terms of art are that everybody gets to "center" their own oppression, and cooperate as "allies" if and when their interests "intersect."

I have always seen intersectionality (as opposed to identity politics) as a means of finding common ground ("both/and"); as a communications method. And since the sale of labor power is the most intersectional thing there is, I felt that it could not help but lead to solidarity. But if that's not how it works out on the ground, forget about it. A must-read from Dixon.

"In December, Keith Ellison, the co-chairman of the Democratic National Committee, introduced new legislation, the 21st Century Competition Commission Act, to address corporate monopoly power and its anti-competitive effects. Several state Democratic congressional candidates (Austin Frerick in Iowa, Lillian Salerno in Texas) are running on anti-Big Tech tickets, as are Republicans such as Josh Hawley, a US Senate candidate who, as Missouri's attorney-general, launched an antitrust investigation into Google. Politicians such as Democrat Elizabeth Warren are ramping up the rhetoric on this topic, too" [Financial Times]. "No wonder. Last year, when the polling company Gallup asked respondents if they were satisfied with the 'size and influence of major corporations', 58 per cent said no."

"Democrats Paid a Huge Price for Letting Unions Die" [New York Magazine]. "In a new study that will soon be released as a National Bureau of Economic Research working paper, James Feigenbaum of Boston University, Alexander Hertel-Fernandez of Columbia, and Vanessa Williamson of the Brookings Institution examined the long-term political consequences of anti-union legislation by comparing counties straddling a state line where one state is right-to-work and another is not. Their findings should strike terror into the hearts of Democratic Party strategists: Right-to-work laws decreased Democratic presidential vote share by 3.5 percent." Assuming that Democratic strategists want to win, of course.

"Stories From Democratic Candidates: How Scott Dworkin's Bulldog Finance Group Failed Campaigns" [Progressive Army]. A self-proclaimed leader of the resistance turns out to be a small-time grifter and a loser. I'm shocked.

Women's March numbers (and note column for media sources):

Folks, we're at 352 @womensmarch events and counting. We estimate between 1.6m and 2.5m people marched this weekend in associated events around the US, averaging > 6.7k-10.4k per march. Coding of global events just now underway @djpressman @crowdcounting https://t.co/2GYBzStXdi

— Erica Chenoweth (@EricaChenoweth) January 21, 2018

Super-interesting.
Stats Watch
GDP, Q4 2017: "The 2.6 percent headline rate doesn't do justice to fourth-quarter GDP where consumer spending rose a very strong 3.8 percent that reflects a 14.2 percent burst in durable spending" [Econoday]. "What pulled down fourth-quarter GDP were net exports, at an annualized deficit of $652.6 billion, and inventories which rose at a slower rate than the third quarter. Looking at final sales to domestic buyers, which excludes inventories and exports, GDP comes in at a robust 4.3 percent…. This is a standout report led by the consumer that shows the economy accelerated into year-end 2017 with strong momentum going into 2018." And: "While the report dashed expectations for the longest streak of 3%-or-better growth since 2005, a key measure of underlying demand delivered the strongest performance since 2014" [Industry Week]. "For a better sense of underlying domestic demand, economists look at final sales to domestic purchasers, which strip out inventories and trade, the two most volatile components of GDP. Such sales grew 4.3% last quarter, the most since 2014, after a 1.9% increase." And but: "I am not a fan of quarter-over-quarter exaggerated method of measuring GDP – but my year-over-year preferred method showed moderate acceleration from last quarter" [Econintersect]. And: "Inventories can be a tricky number to interpret. That inventories fell could mean businesses growing more pessimistic about the future and cutting back stockpiles. But current conditions give a more plausible explanation, that they sold goods and services so quickly in the fourth quarter that they didn't adequately forecast demand ahead of time and had to sell out of their stockpiles" [MarketWatch].
Durable Goods Orders, December 2017: "Aircraft and vehicles fed a very strong 2.9 percent jump in December durable goods orders which is nearly double Econoday's high estimate for 1.5 percent. But when excluding transportation equipment, durable orders only hit expectations with a 0.6 percent gain" [Econoday]. "And when looking at core capital goods orders (nondefense ex-aircraft) a bit of weakness appears with a 0.3 percent dip…. T]he dip in core capital goods orders does point to a slow start for first-quarter business investment." And: "Although our analysis is less strong than the headlines, I consider this a strong report as the rolling averages significantly improved. Civilian and defence aircraft were again the main drivers this month" [Econintersect].
International Trade in Goods, December 2017: "Cross-border goods trade is very strong even if the nation's deficit is increasing" [Econoday]. "The goods deficit for December widened to $71.6 billion though exports, totaling $137.6 billion, jumped sharply for a second month, up 2.7 percent following November's revised 3.3 percent gain. But the rise in exports was outdone by the larger category of imports which came in at $209.2 billion for a 2.5 percent increase."
Retail Inventories, December 2017 (Advance): "Retail inventories rose 0.2 percent in December as a 0.4 percent draw in vehicle inventories offset a 0.6 percent build in non-vehicle inventories. The draw in vehicle inventories is the fourth straight which reflects the strength of vehicle sales and is a major positive for first-quarter production and employment in the vehicle sector" [Econoday],
Wholesale Inventories, December 2017 (Advance): "Wholesale inventories rose 0.2 percent in December as a moderate 0.4 percent build for durable goods was offset by a 0.2 percent draw in nondurable goods" [Econoday]. "The limited inventory build, though a negative for GDP, is actually healthy given the strength of demand and the need to rebuild inventories which will be a positive for first-quarter production and employment."
Banks: "In its latest quarter, Wells Fargo's $3.3 billion legal charge was offset by a $3.4 billion tax-cut boost" [Quartz]. Handy!
Shipping: "At the height of the 2014 capacity crunch, Internet Truck Stop's Market Demand Index (MDI) peaked at around 27. (The MDI gauges supply and demand. When it is between 7-10 the market is considered "in balance." Above 10, the market favors the carriers). For the past four weeks, the MDI has been above 40! Add to that the stunning fact the reality that we are in January—historically one of the weakest freight months of the year!" [Logistics Management].
Shipping: "[Union Pacific] Chief Executive Lance Fritz says the troublesome implementation of braking technology known as positive train control is causing congestion in its networks…, triggering slowdowns and terminal delays at key points in the UP system" [Wall Street Journal]. "The problems at the largest American railroad mark a new concern for U.S. shippers, with freight networks increasingly jammed in a resurgent economy marked by strong shipping demand. Many shippers have turned to rail service with trucking capacity tight and over-the-road rates soaring, and that's helped boost intermodal railroad traffic at a typically weak seasonal period."
Shipping: "The Teamsters union wants UPS Inc., its largest employer, to create 10,000 full-time small-package jobs out of 20,000 existing part-time positions as part of a broader commitment to fill at least 20,000 full-time jobs with part-time employees, according to a Teamster proposal that is the first salvo in what will be a months-long battle to reach a new contract to replace the current five-year compact that expires Aug. 31" [DC Velocity]. In what will clearly be an interesting discussion point as talks progress, the Teamsters want to bar UPS from operating drones and autonomous vehicles." "Interesting." Very droll.
Supply Chain: "China proposes 'Polar Silk Road' across Arctic to streamline trade" [Deutsche Welle]. "The depletion of ice in the Arctic circle, largely believed by scientists to be a consequence of climate change, has prompted a race to develop the region, with members of the Arctic Council staking competing claims for large portions of the area. However, China is a non-arctic circle state. Instead, it enjoys observer status in the Arctic Council, whose core members include Denmark, Sweden, Norway, Iceland, Finland, Russia and the US. According to a report published in the state-run China Daily newspaper, shipping across the Northern Sea Route would save roughly 20 days from Shanghai to Rotterdam compared to the traditional route, which passes through the Suez Canal."
Infrastructure: "One piece of the White House infrastructure plan coming into clearer focus is that the Trump administration wants projects to move faster. The administration plans to roll back regulations to reduce the period between project approval and construction…, limiting environmental reviews and litigation in favor of getting big things built" [Wall Street Journal]. "That would be welcome news to bridge builders, port planners and others focused on transportation spending. Yet it could make passing an infrastructure package more difficult, with Democrats and environmental groups likely to raise alarms that the fast-permitting plan is focused less on efficiency than on sidestepping basic air and water quality reviews."
The Bezzle: "GE's Surprise $15 Billion Shortfall Was 14 Years in the Making" [Industry Week]. "The trouble at General Electric Co. started decades ago when a hole formed inside its sprawling financial unit. The hole grew into a $15 billion shortfall in insurance reserves, disclosed last week. It's prompted a Securities and Exchange Commission investigation, called into question the oversight of GE leadership, pushed down the share price, and shocked investors who were asking Wednesday how this icon of American capitalism could allow the situation to deteriorate to this point. 'It sure seems that previous management had a rosy view,' said Scott Davis, an analyst with Melius Research in New York. "There seemed to be no effort on their part to get ahead of the liability. I find it very hard to believe that mysteriously overnight GE found problems they didn't know existed.'"
The Bezzle: "Blockchain's Broken Promises" [Nouiel Roubini, Project Syndicate]. Note the URL: "why-bitcoin-is-a-bubble…." "[C]ryptocurrencies in general are based on a false premise. According to its promoters, Bitcoin has a steady-state supply of 21 million units, so it cannot be debased like fiat currencies. But that claim is clearly fraudulent, considering that it has already forked off into three branches: Bitcoin Cash, Litecoin, and Bitcoin Gold. Besides, hundreds of other cryptocurrencies are invented every day, alongside scams known as 'initial coin offerings,' which are mostly designed to skirt securities laws. So 'stable' cryptos are creating money supply and debasing it at a much faster pace than any major central bank ever has."
The Bezzle: "Coincheck Says It Lost Crypto Coins Valued at About $400 Million" [Bloomberg]. Did they check under the couch?
The Bezzle: "How is it possible that one of the most advanced driving systems on the planet [Tesla's] doesn't see a freaking fire truck, dead ahead?" [Wired]. "It sounds like a glaring flaw, the kind of horrible mistake engineers race to eliminate. Nope. These systems are designed to ignore static obstacles because otherwise, they couldn't work at all… On the highway, slamming the brakes for no reason can be as dangerous as not stopping when you need to."
The Bezzle: "Self-driving car experts offer online degree in 'flying cars'" [Reuters (JG)]. Udacity co-founder Sebastian Thrun "says the online school's self-driving car program has attracted 50,000 applicants since 2016. He expects the new flying car curriculum, which opens in late February and begins taking applications on Tuesday, to draw at least 10,000."
The Bezzle: "I can't think of another common situation in life in which we frequently make potentially fatal mistakes and depend on others to notice and compensate for them. This is a profound form of a social contract, and a shift to self-driving vehicles would be a fundamental movement away from this idea, towards one where we expect vehicles to make fewer mistakes. I'm less confident that they'll be able to fulfill the same role in compensating for the mistakes of others. This social contract of driving is one that overarches questions that might be asked by NHTSA (e.g. "Did this system fail or act as intended?") or the NTSB (e.g. "Is the system driving this vehicle at fault?")" [Reuters].
Tech: "Open Letter to the Airbnb Community About Building a 21st Century Company" [Airbnb]. I don't want to spoil this. You have to read it.
Fodder for the Bulls: "Growing world-wide demand has U.S. industrial manufacturing engines humming. Caterpillar Inc. and 3M Co. are both reporting stronger revenue and profit growth, and … expanding trade in goods from construction equipment to industrial electronics has the companies heading into 2018 with brighter outlooks" [Wall Street Journal]. "Caterpillar's expansion is especially significant for industrial markets: the 18% revenue growth last year breaks a four-year streak of declining sales, and the 35% surge in fourth-quarter revenue may drive the construction and mining industry bellwether to boost investment after restoring 4,800 jobs in the U.S. last year."
Five Horsemen: "Amazon warps on into the outer Van Allen belt, as Apple's return falls below that of the S&P 500 index" [Hat Tip, Jim Haygood].
Today's Fear & Greed Index: 78 Extreme Greed (previous close: 77, Extreme Greed) [CNN]. One week ago: 80 (Extreme Greed). (0 is Extreme Fear; 100 is Extreme Greed. Last updated Jan 26 at 11:48am.
Neoliberal Epidemics
"From the 1980s onward, neoliberal governance in the United States, Canada, and the United Kingdom has emphasized competitive individualism and people have seemingly responded, in kind, by agitating to perfect themselves and their lifestyles. In this study, the authors examine whether cultural changes have coincided with an increase in multidimensional perfectionism in college students over the last 27 years" [Curran, T., & Hill, A. P. (2017, December 28). Perfectionism Is Increasing Over Time: A Meta- Analysis of Birth Cohort Differences From 1989 to 2016. Psychological Bulletin (PDF)]. "Cross-temporal meta-analysis revealed that levels of selforiented perfectionism, socially prescribed perfectionism, and other-oriented perfectionism have linearly increased. These trends remained when controlling for gender and between-country differences in perfectionism scores. Overall, in order of magnitude of the observed increase, the findings indicate that recent generations of young people perceive that others are more demanding of them, are more demanding of others, and are more demanding of themselves." Via Jacobin.
Class Warfare
"The Unreasonable Demands of Antitrust Populism" [Truth on the Market]. "To the extent that the new populist antitrust movement is broadly concerned about effects on labor and wage depression, then, in principle, it should also be friendly to cartels. Although counterintuitive, employees have long supported and benefited from cartels, because cartels generally afford both job security and higher wages than competitive firms. And, of course, labor itself has long sought the protection of cartels – in the form of unions – to secure the same benefits."
"The Housing Market Crash and Wealth Inequality in the U.S." [NBER]. "For the period 1983-2016, "the average annual return on gross assets for the top 1 percent was 0.57 percentage points greater than that of the next 19 percent and 1.44 percentage points greater than that of the middle quintiles." This return differential, which contributes to greater wealth accumulation by those in higher wealth categories, is largely due to greater weight on owner-occupied housing in the asset holdings of the middle class, and a higher weight on corporate stocks — historically a high return asset class — in the portfolios of the wealthiest households. The racial divide in wealth-holding widened with the housing crisis…. The study also notes a significant reduction in the relative wealth of the young versus the old during the Great Recession."
"What gig workers can learn from romance writers" [BBC]. Shorter: Have an effective guild trade association. Very interesting article.
"Meanwhile, a separate Pew survey of 4,135 US adults last year found that 72% of the respondents were worried about a future where many jobs are automated by technology, and 58% supported government restrictions on the number of jobs businesses can replace with machines. The advent of autonomous vehicles and drones threatens to displace millions of jobs involved in transporting people and goods, including the 3.5 million trucker jobs in the US" [Business Insider]. "While new advancements will solve the many technology barriers to autonomous vehicles and drones over time, public and regulatory concerns over their impact on the workforce will likely only intensify as these technologies come to market. That could lead to massive labor strikes or punitive regulations that could disrupt businesses, making it crucial for companies to work with labor unions and government agencies to mitigate those risks."
News of the Wired
"Using Self-Organizing Maps to solve the Traveling Salesman Problem" [Diego Codes]. "[T]he nodes in the map are spatially organized to be closer the more similar they are with each other. For that reason, SOM are a great way for pattern visualization and organization of data. To obtain this structure, the map is applied a regression operation to modify the nodes position in order update the nodes, one element from the model (ee) at a time."
"[S]lightly more than half (51 percent) of parents allow their children between two-four hours of 'screen time' [on smartphones] per day, including phones, computers, tablets and television. Twenty-one percent limited screen time to one hour or less, while a stunning 5 percent said they allow their children eight-plus hours of screen time per day" [RealClearPolitics].
"World Reduction in Le Guin" [Fredic Jameson, Verso]. "It becomes difficult to escape the conclusion that this attempt to rethink Western history without capitalism is of a piece, structurally and in its general spirit, with the attempt to imagine human biology without desire which I have described above; for it is essentially the inner dynamic of the market system which introduces into the chronicle-like and seasonal, cyclical, tempo of pre-capitalist societies the fever and ferment of what we used to call progress. The underlying identification between sex as an intolerable, well-nigh gratuitous complication of existence, and capitalism as a disease of change and meaningless evolutionary momentum, is thus powerfully underscored by the very technique — that of world reduction — whose mission is the utopian exclusion of both phenomena." Hmm.
Ursula LeGuin true fact:
Mind-blowing fact: Ursula Le Guin and Philip K. Dick — two of the biggest sci-fi authors ever — were classmates at Berkeley High (class of '47) pic.twitter.com/zYusOvJJq6

— East Bay Yesterday (@ebyesterday) January 24, 2018
Another Ursula LeGuin story:
I once gave Ursula le Guin a ride to a potluck. I was 23. I had a bowl of cheese scones on the back seat. I braked too hard & the scones toppled to the floor. She dusted them off & said, "No one need ever know." Well, now you know.

— Michael Winter (@michaelwinter34) January 24, 2018
* * *
Readers, feel free to contact me at lambert [UNDERSCORE] strether [DOT] corrente [AT] yahoo [DOT] com, with (a) links, and even better (b) sources I should curate regularly, (c) how to send me a check if you are allergic to PayPal, and (d) to find out how to send me images of plants. Vegetables are fine! Fungi are deemed to be honorary plants! If you want your handle to appear as a credit, please place it at the start of your mail in parentheses: (thus). Otherwise, I will anonymize by using your initials. See the previous Water Cooler (with plant) here. Today's plant (Olia Gozha via MR):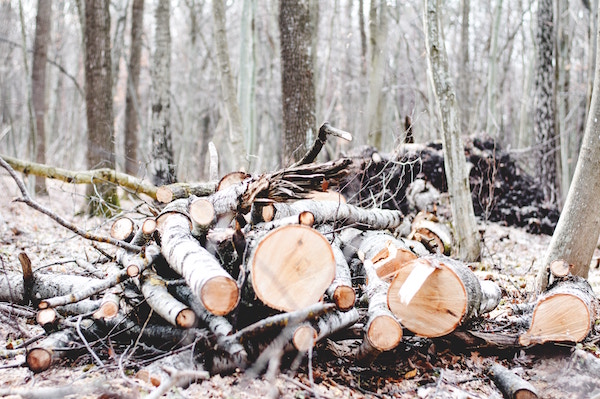 I loved my wood stove, and even hauling the wood in from outside, but I sure didn't love the mess, messy even for me.
* * *
Readers: Water Cooler is a standalone entity not covered by the NC fundraiser. So do feel free to use the dropdown and click the hat to make a contribution today or any day. Here is why: Regular positive feedback both makes me feel good and lets me know I'm on the right track with coverage. When I get no donations for five or ten days I get worried. More tangibly, a constant trickle of small donations helps me with expenses, and I factor that trickle in when setting fundraising goals. So if you see something you especially appreciate, do feel free to click the hat!