By Lambert Strether of Corrente.
Readers, this looks a bit imcomplete because it is. I got a late start, but I'm also doing a laundry, so people don't move away from me. So I will add more in a bit. –lambert UPDATE 3:45PM. All done, including laundry. Well, not all done, I have a ton more, since it's such a target-rich environment now. More tomorrow.
Politics
"But what is government itself, but the greatest of all reflections on human nature?" –James Madison, Federalist 51
2020
Booker (1) "Cory Booker confirms he has a girlfriend" [The Hill]. "'I was about to say,' Booker interjected. 'I think that if Donald Trump can get elected president at this point with the personal life that he has, then anybody can.'" • So that's a postive.

UPDATES Much more on Booker below. I don't see quite the same fervor against Booker that I see against Harris, interestingly enough. Perhaps Booker's relative non-involvement in the criminal justice system makes him less of a lightning rod (though he did hire a "broken windows" policing guy away from the NYPD).

Booker (2): "The tale of T-Bone: Cory Booker's past statements haunt him on campaign trail" [Star-Ledger]. "NEWARK When he was first elected mayor of Newark, the tale of T-Bone was a staple of Cory Bookers speeches. 'I said hello to this guy and Ill never forget he leaped off the steps where he was standing and looked at me and threatened my life,' Booker said during a 2007 speech at the New School in New York…. Months later, The Star-Ledger tried to find T-Bone, to no avail. Those who knew Booker then said the character was a fabrication." • Let's not say "fabrication." Let's not say "fabrication." Let's say "composite" (like the composite girlfriend in one of Obama's two (!) autobiographies, I forget which one. Hilariously, "T-Bone" appears to be a Seinfeld reference.

Booker (3): "Newark watershed fight emerges over disclosures from Booker's former law firm" [Politico]. "While Booker was mayor and chairman of the board of the [Newark Watershed Conservation and Development Corp. (NWCDC)], the agency's officers skimmed roughly $2 million in illegal kickbacks while running virtually all of Newark's water infrastructure. The agency was disbanded and put into the hands of a team of legal experts who filed for bankruptcy. Booker, who was a partner at Trenk before he was mayor, never attended a meeting of the board and he has been taken off the lawsuit." • Phew! [wipes forehead]. So a no-show job gets Booker off the hook?

Booker (4): "Now everybody is talking about Cory Booker's time as mayor of Newark. But how did he do?" [Star-Ledger]. "It was 2010 and U.S. Sen. Cory Booker, then Newark's Mayor, was collecting national headlines for using Twitter to find his constituents and personally dig them out after a brutal snowstorm. But at home, Booker's celebrated valiancy was buried amid mounting complaints of snow-covered streets days after the storm. 'The boss should have been in the command center making sure all the routes were open, not out making headlines,' longtime Newark resident Bill Chappel, 78, said, still remembering that winter blizzard. 'He was a good cheerleader for Newark but as far as the day-to-day management, that's a different story.'" • The Mayor's gotta keep the streets plowed. That's basic blocking and tackling. Come on. Sure, I know Booker's vegetarian, but it wasn't meat snow, was it?

Booker (5), on health care policy:

Here's the full exchange from Cory Booker

Q: Would you do away with private health care?

A: Even countries that have vast access to publicly offered health care still have privately offered health care. So, no.

— Matt Viser (@mviser) February 1, 2019

* * *

UPDATE Warren: "Sen. Elizabeth Warren apologizes to Cherokee Nation for taking DNA test" [ABC]. "'Senator Warren has reached out to us and has apologized to the tribe,' Julie Hubbard, the Executive Director of Cherokee Nation communications said in a statement provided to ABC News. 'We are encouraged by this dialogue and understanding that being a Cherokee Nation tribal citizen is rooted in centuries of culture and laws not through DNA tests. We are encouraged by her action and hope that the slurs and mockery of tribal citizens and Indian history and heritage will now come to an end.' Representatives for Warren's presidential exploratory committee did not immediately respond to an ABC News request for comment on what the tribe said was her call Thursday to principal Chief John Baker." • Good for Warren; this was the right thing to do. But aren't we back to square one on the original issue?

UPDATE Beto: "As Beto mulls 2020 bid, Dems warn he has major challenges" [McClatchy]. "Whether O'Rourke — who as a Senate candidate eschewed a pollster, and for the most part, negative campaigning—could compete with those contenders without losing the energy and authenticity that powered his Senate bid is his central challenge if he runs for president, according to more than a dozen Democratic operatives, activists and strategists from early-voting presidential primary states and Washington D.C." • Talking their books…

UPDATE "The Schultz effect: Liberals own 2020" [Axios]. "Michael Bloomberg and former Virginia Gov. Terry McAuliffe, each of whom were virtual locks to run, are having serious second thoughts after watching Democrats embrace "Medicare for All," big tax increases and the Green New Deal. Joe Biden, who still wants to run, is being advised to delay any plans to see how this lurch to the left plays out. If Biden runs, look for Bloomberg and McAuliffe to bow out, the sources tell us." • But Pelosi's shutting #MedicareForAll right down, isn't she? So maybe Bloomberg, McAuliffe, and Biden will feel free to run after all!
SOTU
NOTE: My Twitter feed was consumed by an enormous episode of manufactured outrage over how Sanders supposedly disrespected Stacy Abrams' and her nationally televised response to the SOTU by giving his own response, after hers, on his Facebook feed, as he has done for the last three years. This after Sanders endorsed Abrams in her (losing) governor's race. It's going to be a long [checks calendar] 636 days, and it's not going to get less ugly.

"Abolish the State of the Union Address" [New York Magazine]. "Nothing in the Constitution actually requires an annual personal speech by the president to a joint session of Congress, and that our third president, Thomas Jefferson, deliberately abandoned the precedent of annual speeches set by Washington and Adams because he disliked its monarchical pretensions. More than a century later, Woodrow Wilson revived the older practice, which was more or less followed by his successors until it became a highly stylized infomercial for presidents who had no need of such a spectacle to communicate either with Congress or with the public." • Since Woodrow Wilson was a horrible human being who resegrated the Federal government, I see no reason to follow his lead. And no kidding about the "monarchical pretensions." It would be better if Trump just mailed it in, and not just because Trump is Trump.

UPDATE "Trump's State of Union Promises Drama, Fresh Political Fireworks" [Bloomberg]. "Pelosi, in a message to fellow House Democrats on Monday night, said: 'I am hopeful that tomorrow, we will hear a commitment from the president on issues that have bipartisan support in the Congress and the country, such as lowering the price of prescription drugs* and rebuilding America's infrastructure.'" • Here are Matt Taibbi's drinking game rules from 2018. No reason to change them, I suppose! NOTE * And not #MedicareForAll, note well. See how useful bipartisanship can be?
Health Care
"Pelosi Aide Tells Insurance Executives Not to Worry About 'Medicare for All'" [The Intercept]. "Less than a month after Democrats — many of them running on 'Medicare for All' — won back control of the House of Representatives in November, the top health policy aide to then-prospective House Speaker Nancy Pelosi met with Blue Cross Blue Shield executives… detailed five objections to Medicare for All and said that Democrats would be allies to the insurance industry in the fight against single-payer health care. Primus pitched the insurers on supporting Democrats on efforts to shrink drug prices, specifically by backing a number of measures that the pharmaceutical lobby is opposing. Primus, in a slide presentation obtained by The Intercept, criticized single payer on the basis of cost ("Monies are needed for other priorities"), opposition ("Stakeholders are against; Creates winners and losers"), and "implementation challenges." • As I've been saying for some time, preventing Medicare for All is the #1 policy priority for liberal Democrats.

Paging Thomas Frank:

Tell me again why it's not a problem that the Democratic coalition is increasingly dominated by affluent professionalshttps://t.co/3ZjoHZEg4P pic.twitter.com/4Gvz61mQi1

— Matt Karp ???? (@karpmj) February 3, 2019

Co-sponsors for whatever Jayapal is doing with what was HR676:

Thank you to all 69 cosponsors of @RepJayapal's Medicare for All Act of 2019!

Don't see your representative? Call 202-858-1717 and urge them to become a cosponsor! pic.twitter.com/wnWh3BYid1

— Our Revolution (@OurRevolution) February 2, 2019

I still want to see the text.
2019
UPDATE "Ocasio-Cortez Raises Over $100,000 Off Of Primary Threat Against Her" [HuffPo]. "Ocasio-Cortez's re-election campaign put out the call for donations in an email blast and Facebook advertisements after The Hill reported on Tuesday that an anonymous colleague had encouraged the New York congressional delegation to run someone against Ocasio-Cortez…. Ocasio-Cortez's political operation immediately sought to cast the threat as an effort by the Washington establishment to tamp down on her unabashedly progressive agenda…. "We need to show how strong our campaign will be when they come after us in 2020," the ad continued." • My advice would be for AOC to contemplate a fluct nach vorn; say, a "listening tour" in upstate New York in late 2019. While not neglecting the district, of course. But if you don't have to service donors on the phone four hours a day, you can get a lot done!

UPDATE "Wasserman Schultz to Lead Military-Spending Committee After Taking $160,000 in Defense Donations" [Miami New Times]. "For an example of the painfully transactional and conflicted nature of U.S. congressional committee assignments, consider the case of Democratic Rep. Debbie Wasserman Schultz…. Wasserman Schultz, who represents parts of Broward and Miami-Dade Counties, was named to lead the House Appropriations Subcommittee on Military Construction and Veterans Affairs. For years she's been a member of the committee, which handles [ka-ching] a wide swath of government and military activity — from upgrading airfields in foreign countries to building military barracks on U.S. soil to overseeing the nearly $200 billion Veterans Affairs budget. And now she'll be the first woman to ever run it." • Just like Gina Haspel! [hums] "I've looked at Dems from both sides now, from win and lose and still somehow…" Readers may wish to complete the verse.
Realignment and Legitimacy
Soccer mom in real life:

Democratic Party run-up to 2020
Primaries should be just like your kid's soccer game:

Root FOR your team or candidate.
Do not root AGAINST the other team or candidate.

— mollyswordmcdonough? (@mollysmcdonough) February 2, 2019

Clue stick: Not all kids play soccer!

UPDATE The Establishment speaks:

Purity tests are stupid.

— Brian Schatz (@brianschatz) January 31, 2019

Wait, but what if… "Purity tests are stupid" is itself a purity test?

UPDATE This is a humane and courageous commentary on the Northam situation. Thread:

THREAD. After much fun at Northam's expense, a serious though: A few tweets have run along the lines of, "Even in the South, 35 years ago, everyone knew that wearing a Klan outfit or blackface was racist." Having been in college myself at that time, I started nodding. 1/x

— Robert A George (@RobGeorge) February 2, 2019

UPDATE A good litmus test for which Democrats want power and which Democrats don't:

It's the "malefactors of wealth" test.

After months traveling the country, I have no doubt that voters understand that they've been screwed by specific players and want to see that named.

Anyone not doing that naming is perhaps worried about people other than voters.

Donors.

— Anand Giridharadas (@AnandWrites) February 2, 2019

Name names!

UPDATE The Resistance eats its own:

PA Democrat Ed Rendell (who sat on the board of a shady Saipan casino run by a Trump protege) repeated Kremlin talking points re: Hillary again & again. He hosted the DNC Convention in PA. https://t.co/T0hARaCOaB

— Jennifer Cohn (@jennycohn1) February 3, 2019

Holy moly. Ed Rendell a Russian stooge. (Sadly, the account is sound on paper ballots and voting technology. But wowesers.)
Stats Watch
Purchasing Managers' Services Index, January 2019: "moderate-to-solid growth" [Econoday]. "Steady and solid is a healthy combination for the economy as a whole." And but: "Both services surveys are in expansion – but declined this month" [Econintersect].
Institute For Supply Management Non-Manufacturing Index, January 2019: "sustainable and solid growth" [Econoday]. New orders slipped but remain very strong and with backlogs building. "One sign of possible trouble is the split between industries reporting composite growth in the month vs contraction, at 11 to 7 in the January report which is narrower than prior reports. Growth is led by transportation & warehousing and includes, despite January's government shutdown and related comments of concern in the sample, public administration. Retailers and educational providers reported the most contraction." And: "This suggests slower expansion in January than in December" [Calculated Risk].
The Bezzle: "The Target app price switch: What you need to know" [KARE 11]. "In a two-month investigation, that began with a concern from a viewer, KARE 11 found Target's app changes its prices on certain items depending on if you are inside or outside of the store. For instance, Target's app price for a particular Samsung 55-inch Smart TV was $499.99, but when we pulled into the parking lot of the Minnetonka store that price suddenly increased to $599.99 on the app. To test this further, we selected 10 products on the Target app at random, ranging from toys to bottled water to vacuum cleaners. We found that when we entered the store, four of the 10 products jumped up in price on the app. An Apple Watch band went up $2, a Shark vacuum went up $40, a Graco child car seat jumped $72 and a Dyson vacuum shot up $148 on the app while inside the store." • And Target is supposed to be one of the good guys! It's really getting so that you shouldn't trust anything with a digital intermediary. It's not just electronic voting machines, it's everything. Where there is digital, there shall phishing be. Oh, and everybody who wrote that software should be in jail: The executives at Target, the project manager, the coders, everybody. Which they would be, if they reached into your pocket and stole your cash! But with digital, nothing's illegal!
The Bezzle: "Bitcoin dealer seeks credit protection; dead owner had sole access to $250M" [Times-Colonist]. This is the original story. "Canada's largest cryptocurrency exchange, QuadrigaCX, has filed for credit protection in Nova Scotia, just the latest in a series of bizarre turns for the Vancouver-based Bitcoin dealer. As many as 115,000 account holders are owed $250 million, which is locked up in "cold storage" only accessible to the recently deceased founder and CEO, Gerald Cotten… QuadrigaCX's troubles started early last year when the Canadian Imperial Bank of Commerce froze accounts affecting 388 customers worth $28 million, citing confusion about ownership of those funds. Those funds were finally released by an Ontario court in December, according to a statement from QuadrigaCX. Just days later, Jennifer Robertson announced that her husband Gerald Cotten, 30, had of complications due to Crohn's disease on Dec. 9, ." • Oh.
The Bezzle: "A sudden death, an encrypted laptop and the missing wallets with $250M worth of cryptocurrency" [Financial Post]. "The company did not announce Cotten's death until more than a month after he died, and as customers panicked and tried to withdraw their funds, Quadriga's website went down and the company went off the grid." • Oh. Nevertheless: "[his widow, Jennifer Robertson] provided the court with a copy of Cotten's death certificate, court records show." More: "Christine Duhaime, a lawyer and founder of the Digital Finance Institute, said users would have little recourse to recover the funds. 'People have emailed me and called me saying they've lost their retirement money. Because (Quadriga) have been around for so long and they were the largest exchange in Canada, I think people thought their money was safe.'" • Prosecution futures, just as Yves said.
The Bezzle: "QuadrigaCX Chain Analysis Report (Pt. 1): Bitcoin Wallets" [Zerononcense Blog]. "At least some of the delays in delivering crypto withdrawals to customers were due to the fact that QuadrigaCX simply did not have the funds on hand at the time. In some cases, QuadrigaCX was forced to wait for enough customer deposits to be made on the exchange before processing crypto withdrawal requests by their customers." • Which sounds rather like a Ponzi scheme reaching end-of-life. Now, (a) the original post, at Medium, although linked to by respected security researcher Brian Krebs, has been suspended, and (b) I don't understand the blockchain. Perhaps readers can assess this article?
Fodder for the Bulls: "Update: The Endless Parade of Recession Calls" [Calculated Risk]. "More recently Looking at the economic data, the odds of a recession in 2016 are very low (extremely unlikely in my view). [a recession in 2019 is very unlikely]. Someday I'll make another recession call, but I'm not even on recession watch now." • Fun post!
Rapture Index: Unchanged [Rapture Ready]. Record High, October 10, 2016: 189. Current: 178. Continuing down, now that the 180 floor is broken. Remember that bringing on the rapture is a good thing.
The Biosphere
"Climate Solutions: Is It Feasible to Remove Enough CO2 from the Air?" (interview) [Stephen Pacala, YaleEnvironment360 (Linden S.)]. From 2018, still germane. As readers know, I'm skeptical of BECCS. This piece provides a counter-argument. Pacala: "With the direct air capture technologies, 10 years ago you would have said that's just like a fairy tale. But because of diligent activity by a small number of technical people, there's been very rapid progress, so much so that knowledgeable people who are not starry-eyed, but just hard-headed, believe that there is a very high probability that a research effort within 10 years would produce direct air capture at less than a dollar a gallon of gasoline. That's $100 a ton [of captured CO2]." When I read the piece, everything suddenly seemed very simple. Now we have giant stacks belching carbon out. What we need is giant stacks sucking carbon in. As Terry Pratchett writes in Making Money:
[VON LIPWIG:] "But I don't know anything about running a bank!"

[LORD VETINARI] "Good. No preconceived ideas."

"I've robbed banks!"

"Capital! Just reverse your thinking," said Lord Vetinari, beaming. "The money should be on the inside."
Reader comment on this piece very much welcome.
Health Care
"After Vox story, Zuckerberg hospital promises to change its aggressive billing tactics" [Vox]. "[T}he hospital is taking steps to change its billing. It will temporarily suspend a practice known as "balance billing," when a hospital sends a patient a bill for the balance that an insurer won't pay… the policy change does not affect patients who are currently fighting bills from Zuckerberg San Francisco General Hospital, including a man she interviewed who owes the hospital more than $92,000 for an emergency appendectomy. Nor is it clear how patients who receive care during this temporary suspension will be billed when the window ends." • So, that's about as stingy as it's possible to be, and still have public relations issue a press release, isn't it? Never fall into the clutches of a Zuckerberg!
"Scales of Justice Played Out in Madison County, Indiana" [Angry Bear]. A play in two acts. Act I: "In Madison County Indiana, a school superintendent resigned her position. The reason? She took a student to a healthcare clinic seeking treatment for him because he had symptoms of Strep throat. Not a big deal and an act of kindness and charity. The problem arises with her claiming him as her son and having her insurance pay the $233 bill. Except, this was not her son, she committed fraud, and her kindness and charity does not count. The Madison County prosecutor Rodney J. Cummings who has tried '100 major felony and homicide jury trials' has charged the school superintendent with three felonies and one misdemeanor." Act II: "Two days after accidentally firing his handgun into the floor of an Anderson restaurant, Madison County Prosecutor Rodney Cummings acknowledges he could have done more to prevent the mishap." • There is no third act, because there are no third acts in American lives. Plus, it's a screwball comedy!
Police State Watch
"Charges dropped for deputies accused of forcing inmates into 'fight club'" [Guardian (JBird4049)]. "But prosecutors claim they were forced to dismiss the charges this week because the same sheriff's department that employed the accused mishandled the investigation and destroyed evidence, including by smashing a lead investigator's laptop with a hammer because it had gotten a virus. The dismissal of charges against the deputies once again raised questions over the effectiveness of investigations when law enforcement agencies investigate their own." • "Raised questions."
"Florida man spent 41 days in jail for heroin. But it was actually detergent, cops say" [Miami Herald]. Not a very sympathetic protagaonist: "'In the past, when I have gone to jail, it's been something where I knew I wasn't going to be there forever,' Crull said, according to WPTV. 'It's a lot different than going to jail and the charge of trafficking of heroin carries a penalty of 25 years in prison.'" • Then again, how come we never hear words like that from, say, the CEO of Wells Fargo?
MMT
"The Wealthy Are Victims of Their Own Propaganda" [Stephanie Kelton, Bloomberg]. • I'm not sure I'm convinced by this.
Class Warfare
Can you move to opportunity? Evidence from the Great Migration (Job Market Paper) [Ellora Derenoncourt, Harvard University]. "The Migration's negative effects on children's adult outcomes appear driven by neighborhood factors, not changes in the characteristics of the average child. As early as the 1960s, the Migration led to greater white enrollment in private schools, increased spending on policing, and higher
crime and incarceration rates. I estimate that the overall change in childhood environment induced by the Great Migration explains 43% of the upward mobility gap between black and white men in the region today." • Hmm.
UPDATE "Howard Schultz: We're not billionaires, we're 'people of means'" [New York Post]. • The butler-adjacent.
News of the Wired
"Sex-Ed Fail: This Texas Public School Has Fired The Goat-Headed Man Who Lures Students Into The Forest To Show Them A PowerPoint About Safe Sex" [Clickhole]. • OK, so the whole joke is in the headline…
"Noun pile for the ages" [Language Log]. • I won't spoil it…
"Men's Lib" [New York Review of Books]. Henry Miller. "We are so used to the first-person comic-oratorical (thanks in part to Miller himself) that it hardly needs explanation today, but no one had quite done it like that in English before. He dares us to disbelieve him, knowing full well he has gotten at the truth without having taken the exact measure of anything at all." • Definitely NSFW!
"The Bleak Reality of the Instagram Experience" [The Walrus]. "The Happy Place is one of the many 'pop-up experiences' that now litter many of North America's larger cities. Created in Los Angeles—seemingly as a response to the popularity of image-based social-media platforms like Instagram and Snapchat—the Happy Place, which came to Toronto's Harbourfront Centre last November for a three-month run, describes itself as a multisensory experience: visitors walk through a series of rooms in order to look at the wacky set-ups and props, touch the odd decorations, and, in one, breathe in air that smells like cookies. For all intents and purposes, though, it is a sprawling, intricate green screen; its purpose is to provide guests with myriad photo opportunities to later post on social media, all for the price of $30 per person. It doesn't matter how underwhelming, aesthetically lacking, or void of fun these experiences are in real life—the only thing that matters is that they look good online." • If you want to breathe in air that smells like cookies, why not (if you're like me) go to a bakery? Or cook some?
"Finding Lena, The Patron Saint Of JPEGs" [Wired]. "Alexander Sawchuk and his team happened to be looking for a new photograph against which to test their latest compression algorithm—the math that would make unwieldy image files manageable. Lena's glossy centerfold, with its complex mixture of colors and textures, was the perfect candidate…. Suzanne Vega had no idea that her voice had been used to create the first MP3 until a dad at her child's nursery school congratulated her on being "The Mother of the MP3." Two decades later, the voice actor Susan Bennett received a call from a friend who wanted to know why Apple's new voice assistant sounded so familiar; Bennett, it turned out, was Siri." •
"Ursula K. Le Guin Was a Creator of Worlds" [Humanities]. New documentary documentary Worlds of Ursula K. Le Guin, directed by Arwen Curry. "Spending summers at the Napa house, Le Guin tells Curry, was 'heaven for an introvert.' But, as she slowly came to realize, her heaven had a sorrowful history. Before her birth in 1929, her father [Alfred Kroeber] had spent much of his career 'going around California, on foot, by horse, talking to survivors of destroyed peoples' who were trying to save what was left of their culture. One of them was the Yahi tribesman who came out of the Northern California forest in 1911 as the last survivor of his people. Alfred became close to the Yahi man, who became known as Ishi, and [her mother]Theodora [Kroeber]. made his story famous in her 1961 book Ishi in Two Worlds." • Settlers…
International Philosophy: Germany vs. Greece:
* * *
Readers, feel free to contact me at lambert [UNDERSCORE] strether [DOT] corrente [AT] yahoo [DOT] com, with (a) links, and even better (b) sources I should curate regularly, (c) how to send me a check if you are allergic to PayPal, and (d) to find out how to send me images of plants. Vegetables are fine! Fungi are deemed to be honorary plants! If you want your handle to appear as a credit, please place it at the start of your mail in parentheses: (thus). Otherwise, I will anonymize by using your initials. See the previous Water Cooler (with plant) here. Today's plant (via):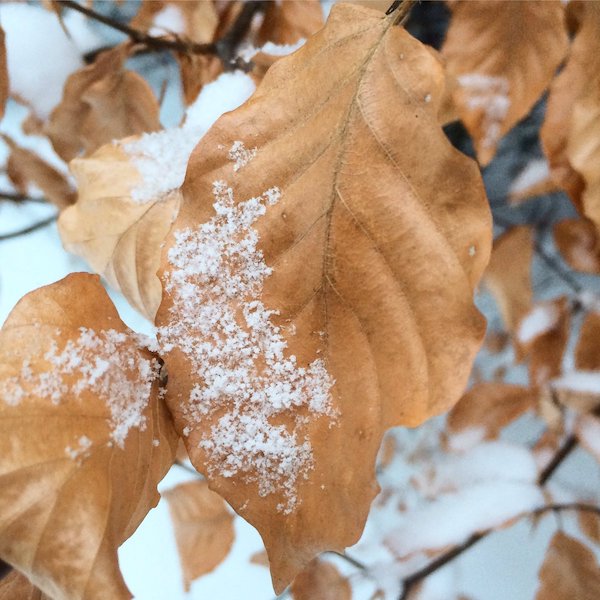 * * *
Readers: Water Cooler is a standalone entity not covered by the annual NC fundraiser. So do feel free to make a contribution today or any day. Here is why: Regular positive feedback both makes me feel good and lets me know I'm on the right track with coverage. When I get no donations for five or ten days I get worried. More tangibly, a constant trickle of small donations helps me with expenses, and I factor that trickle in when setting fundraising goals. So if you see something you especially appreciate, do feel free to click below! (The hat is temporarily defunct, so I slapped in some old code.)
Or Subscribe to make a monthly payment!