Elephant, Giraffe Populations Rebound as Kenya Fights Poachers Bloomberg
Monstera Mania: Why the Rare Houseplant Craze Isn't Going Away Modern Farmer
Is Uranium About to Go Nuclear? Doomberg
Supply chain squeeze: first cars, now chairs and cupboards FT
Launching into space? Not so fast. Insurers balk at new coverage Reuters
Michael K. Williams, 'The Wire' Actor, Dies at 54 Hollywood Reporter
#COVID19
COVID-19 Projections for K12 Schools in Fall 2021: Significant Transmission without Interventions (preprint) medRxiv. Computer model. From Methods:

"An extended Susceptible-Infected-Recovered model was developed using R programming language to project infections over one semester (107 days) within a well-mixed student population (n=500) in which 0.5% of incoming students are infected and one case enters the school per week (e.g., infected outside school)…. Levels of protection were based on CDC reports that 30% of students in the middle school age-range are vaccinated, 40% of students in the high-school age-range are vaccinated, and prior infection among all primary-school children is approximately 10%. A baseline effective reproductive rate (R0) of 4.0 represented the context of increased infectivity from the Delta variant. We assume universal mask usage decreases infectivity by 50%."

The Conclusion:

"Without interventions in place, the vast majority of susceptible students will become infected through the semester. Universal masking can reduce student infections by 26-78%, and biweekly testing along with masking reduces infections by another 50%. To prevent new infections in the community, limit school absences, and maintain in-person learning, interventions such as masking and testing must be implemented widely, especially among elementary school settings in which children are not yet eligible for the vaccine."

Applied to DC by Mike the Mad Biologist: "Why I Am Not Optimistic About School Reopening in D.C.: The North Carolina Modelling Edition:

"So if we assume 50,000 kids in DCPS–and note this completely excludes the nearly equally sized public charter system–a 'very good' case scenario is looking at 5,000 student infections over sixty days (ten percent). These student infections will lead to 'parental' infections (who then, of course, can spread COVID-19 to other adults). The student infections alone would average 85 cases per day, though this would not be a constant average, meaning there will be surges greater than that. Keep in mind, 'the good place' for the entire city is around seven cases per day (one new case per 100,000 people per day). And those 85 cases don't include subsequent household infections ("Guess what I brought home, Mom?"), or the ongoing infections before school has started."

Anecdote on transmission in Swiss schoolchildren (1), a thread:

🧵: We all love a bit of anecdata, right? I live in Zürich with my family, where the schools and kindergartens (KG) went back (in this canton) on 23rd of August. We have a boy who started KG, and a girl who now went to school. Exciting times for the family.👨‍👩‍👧‍👦

— Andrew L. Croxford (@andrew_croxford) September 6, 2021

Anecdote on transmission in Swiss schoolchildren (2), a thread:

So here we are with my #swissCovidFail story, that I find truly shocking. Saturday 04.09 evening – following a sudden fever in the 39, we rapid test our 6yo, and we get a positive result. 1/n

— Michele Ceriotti (@MicheleCeriotti) September 6, 2021

Note the role of rapid testing in each case. On rapid testing in the United States:

The rapid test debacle infuriates me more than any other of our other blunders (yes, even ventilation, if you can believe it…). Just so obvious, so needed, so helpful, so easy, so cheap.

Why didn't this happen in the US is the question we need to be asking… https://t.co/XdQnK4StYu

— Joseph Allen (@j_g_allen) September 6, 2021

On child vaccines, the experts are suddenly reluctant to follow 'the science' Jonathan Cook

* * *

The battle for ivermectin and Ivermetcin II: Cons and pros Your Observer. The editor, Matt Walsh, owns twelve newspapers and six websites in Florida, and was inducted into the Florida Newspaper Hall of Fame by the Florida Press Association.

Evaluation of Ivermectin as a Potential Treatment for Mild to Moderate COVID-19: A Double-Blind Randomized Placebo Controlled Trial in Eastern India Journal of Pharmaceutical Science (Elsevier; peer-reviewed). Methods: "A double blind, parallel, randomised, placebo-controlled trial conducted among adult COVID-19 patients with mild to moderate disease severity on admission in a COVID dedicated tertiary healthcare of eastern India…. On day 1 and 2 post enrolment, patients in the intervention arm received ivermectin 12 mg while the patients in the non-interventional arm received placebo tablets." From the Conclusion: "Inclusion of ivermectin in treatment regimen of mild to moderate COVID-19 patients could not be said with certainty based on our study results as it had shown only marginal benefit in successful discharge from the hospital with no other observed benefits." • Not sure about that treatment protocol.

* * *

The Masks Were Working All Along The Atlantic. We linked (as the Atlantic did not (!)) to the original study from Bangladesh on 5/13. A thread from one of the principal investigators:

We summarize the what worked with the acronym NORM, because this reminds implementers to do four things despite us being bad at acronyms:
N: No-cost mask distribution
O: Offering information
R: Reinforcement, public and in-person
M: Modeling, by religious and political leaders

— Jason Abaluck (@Jabaluck) May 13, 2021

Of course, creating social norms is hard…

* * *

Risk factors and disease profile of post-vaccination SARS-CoV-2 infection in UK users of the COVID Symptom Study app: a prospective, community-based, nested, case-control study The Lancet (Ian Perkins). n = 6030 + 2370. From Methods: "This prospective, community-based, nested, case-control study used self-reported data (eg, on demographics, geographical location, health risk factors, and COVID-19 test results, symptoms, and vaccinations) from UK-based, adult (≥18 years) users of the COVID Symptom Study mobile phone app." From Discussion: "the odds of having symptoms for 28 days or more after post-vaccination infection were approximately halved by having two vaccine doses. This result suggests that the risk of long COVID is reduced in individuals who have received double vaccination, when additionally considering the already documented reduced risk of infection overall."

Kidney Outcomes in Long COVID (PDF) Journal of the American Society of Nephrology. "The risk of adverse kidney outcomes increased according to the severity of the acute infection as proxied by the care setting (non-hospitalized, hospitalized, and admitted to intensive care). The totality of the evidence suggests that substantial risk of kidney outcomes in people with COVID-19 and highlights the need to integrate a kidney care component in post-acute COVID care pathways."

* * *

Doctors should be allowed to give priority to vaccinated patients when resources are scarce WaPo. "Resources," of course, pose distributional problems (see "Neoliberalism Expressed as Simple Rules," invariants #1 and #2).

Here's what the seven stages of severe COVID-19 look like Los Angeles Times. Commentary:

When they talk of "surge capacity" this is what they mean and they think healthcare workers are robotic subunits who will just vacuum this up. But there is a cost for us in dealing with this trauma on a massive scale and it is not easily repayable. https://t.co/kNS5h7sGoy

— Dr David Berger, Absurdist Chronicler (@YouAreLobbyLud) September 5, 2021

Of course healthcare workers are robotic subunits. "Fundamentally, nothing will change."

The Five Things to Get Right Before the Next Pandemic Bloomberg. The deck: "The next epidemiological crisis—and there will be a next one, and another one after that—need not be this bad if we plan ahead." For some definition of "bad."
China?
Myanmar
It looks like a lot of reports are coming in faster than can be published in full by news outlets, likely more will come in throughout the day. I'll try to collect them in this thread trying to keep things in chronological order.

Let's start with the announcement 👇 https://t.co/nhRA579mu2

— 𝘕𝘺𝘦𝘪𝘯 (@howisthatspelt) September 7, 2021
'Large majority' of the COVID-19 cases in new Changi General Hospital cluster are outsourced workers Channel News Asia. I don't think migrant workers and the homeless are even on our radar in this country.
India
Govt revises NLEM: Slashes prices of 39 common drugs India TV (Eustachedesaintpierre).
The Koreas
South Korea fires submarine-launched ballistic missile for first time as North prepares military parade South China Morning Post
Afghanistan
The Other Afghan Women The New Yorker. By "other," we mean "not in Kabul, not NGO- and media-adjacent, but rural."
Syraqistan
Can a Pragmatic Relationship With the Taliban Help Russia Counter Terrorism? The National Interest

Al-Qaeda Reassures Nation 9/11 Anniversary Attack Would Be A Little Cheesy The Onion
UK/EU
Nord Stream 2: Last piece of gas pipeline is in place Deutsche Welle
The Caribbean
In a crumbling economy, Venezuela's cheap electricity is a blessing for its Bitcoin miners Euronews
New Cold War
The Woolly Mammoth's Return Could Thaw Relations With Russia Foreign Policy
Biden Administration
Two anchors of COVID safety net ending, affecting millions AP

DOJ says it will 'protect' women seeking abortions in Texas The Hill
Power back for 66% in New Orleans, 27% in Jefferson as Entergy suspends late fees and shutoffs Times-Picayune
Police State Watch
Wiretap Expert Fears Bill Will Open 'Back Door' For Police Wisconsin Examiner

Minnesota State Patrol destroyed texts, e-mails after riot response Star-Tribune

Police Say Demoralized Officers Are Quitting In Droves. Labor Data Says No. The Marshall Project
Our Famously Free Press
The Media Fell for a Viral Hoax About Ivermectin Overdoses Straining Rural Hospitals Reason. When you're owned by Reason…. Anyhow, I don't know if the media "fell for" the Oklahoma story as much as swiped right and dashed off to hook up. En masse.
Boeing
Pontifications: David Joyce fills key void on Boeing's Board Leeham News and Analysis. Read all the way to the end.
Class Warfare
Beneath the Soil of Blair Mountain The Land Will Tell the Story. Blair Mountain. Now that was an insurrection. One of those horrid interactives, but nevertheless well worth a read. It catalogs artifacts from Blair Mountain soil. Especially the bullets.

I'm warming up to Lina Kahn:

1. On this Labor Day, a reminder that the FTC Act's prohibition on unfair methods of competition and unfair or deceptive practices means that businesses directing these tactics at workers are breaking the law.

— Lina Khan (@linakhanFTC) September 6, 2021

I just hope she doesn't get chopped off at the knees….

More Americans are taking jobs without employer benefits like health care or paid vacation Vox

The Employment Situation is Worse than the Unemployment Rate Indicates Calculated Risk

Inequality, Interest Rates, Aging, and the Role of Central Banks The Overshoot
Philosophy of Money and Finance Standard Encyclopedia of Philosophy. Food for thought.
Closing the 'Collapse Gap': The USSR Was Better Prepared for Collapse Than the US Dmitry Orlov, Resilience. Alert readers bassmule and farragut highlighted transcripts from this 2006 (!) classic PowerPoint presentation. However, the original from Energy Bulletin has long since succumbed to link rot, so I went to the Wayback Machine and found this version, which includes the slides which are, if anything, more pointed than the transcript. This is a must-read.
Antidote du Jour (via):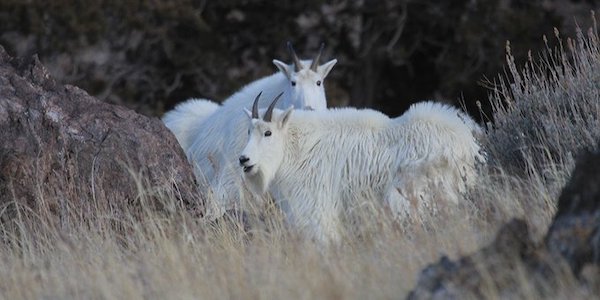 See yesterday's Links and Antidote du Jour here.