A California City Overrun With Crows Turns to Lasers and a Boombox to Scare Them Away Smithsonian
Trapped by snakes, nature-exploring pre-teen Southlake girl rescued from drainage pipe Fort Worth Star-Telegram
The System that Drives Our World The Drive
13 Top Takeaways From BlackRock CEO Larry Fink's Annual Letter InvestorPlace
IMF sees cost of COVID pandemic rising beyond $12.5 trillion estimate Hellenic Shipping News
#COVID
How the civilized world does it (1):

LOOK: The Makati Covid Home Care Kit – thermometer, masks, alcohol, cooling fever pack, Betadine throat spray & gargle, Kamillosan throat spray, Paracetamol, Vitamin C, Zinc & an oxymeter!

This what many need for home recovery 🇵🇭 pic.twitter.com/Lf5BU6ujhd

— Karen Davila (@iamkarendavila) January 19, 2022

How the civilized world does it (2):

Current Covid home pack in El Salvador pic.twitter.com/5XxzqodKji

— Covid19Crusher (@Covid19Crusher) January 20, 2022

NOTE On this thread, there are two photos of hands holding home packs from Uttar Pradesh and Goa that include a listing for The Drug That Shall Not Be Named, one from a physician in Scottsdale, AZ, another from a low-follower account. Sorry, on this topic I will accept nothing less than a photo of happy villagers holding up their home packs.

Canada throws in the towel:

"We could have built a strategy to supplement our vaccines with multiple mitigations, but we did not spend the time or the effort to do so despite having two years to plan and implement this…https://t.co/wR4Xus5D9D

— Kashif Pirzada, MD (@KashPrime) January 21, 2022

The thread actually points to the Biden Administration as doing a better job than Canada is.

* * *

Natural immunity against COVID lowered risk more than vaccines against Delta variant, new study says Euronews. The original from CDC: "Before Delta became the predominant variant in June, case rates were higher among persons who survived a previous infection than persons who were vaccinated alone. By early October, persons who survived a previous infection had lower case rates than persons who were vaccinated alone."

Neutralization and Stability of SARS-CoV-2 Omicron Variant (preprint) (PDF) bioRxiv (Ignacio). From the text: "We reported the ability of SARS-CoV-2 spike to mediate cell-to-cell transmission. To measure the efficiency of this process by Omicron S, we co-cultured with HEK293T-ACE2 target cells with HEK293T pseudotyping virus-producer cells and assessed cell-to-cell transmission after 24 hrs. , with 4.8-fold higher levels than D614G and other variants (Fig. 2g), despite comparable levels of cell-free infection (Fig. 1b), reduced ACE2 binding (Fig. 2c), and reduce 162 cell-cell fusion (Fig. 2e)…. Cell-to-cell transmission is commonly used by many viruses, including SARS-CoV-2, and is a highly efficient mechanism of virus spread within a host. Enhanced cell-to-cell transmission may help compensate for other observed defects in the Omicron S protein, such as reduced ACE2 binding and fusogenicity. Notably, cell-to-cell transmission of SARS-CoV-2 does not absolutely require ACE2, and extended cell-cell fusion by its spike impairs cell-to-cell transmission. Additionally, , implicating another potential mechanism of Omicron immune evasion."

Relationship between Anxiety, Depression and Susceptibility to SARS-CoV-2 Infection: Proof of Concept Journal of Infectious Diseases. n=102. From the Abstract: "Participants (n=102) completed measures of anxiety, depression, positive mood and loneliness and provided a blood sample for the measurement of antibodies to the SARS-CoV-2 spike and nucleocapsid proteins. SARS-CoV-2 seropositivity was significantly associated with anxiety and significantly positively associated with depression. The model remained significant after adjustment for age and gender, although anxiety and depression were no longer significant independent predictors."

Nervous system consequences of COVID-19 Science (MR). "With millions of individuals affected, nervous system complications pose public health challenges for rehabilitation and recovery and for disruptions in the workforce due to loss of functional capacity." Casualties include not just the dead, but the wounded.

* * *

Without paid leave, the South's COVID school policies cause a terrible trickle down for families Scalawag

New Jersey psychologist describes horrific conditions in K-12 schools during Omicron surge WSWS. C'mon, let's be reasonable. The proles can't be whipped back to work without a babysitting service, and the PMC don't want the kids underfoot during their Zoom calls.

Because we have no theory of transmission:

Mt Ayr CSD just shut down for 6 days due to "high numbers of illness." I am finding a case control (small and unmasked district), calculating a similar caseload, and applying that as a quantitative measure – since the Superintendent didn't report the # of infections. pic.twitter.com/AorfC8Uh5N

— Iowa COVID-19 Tracker: Sara Anne Willette (@amethystarlight) January 20, 2022

I actually feel for the Superintendant. The complete collapse of the public health establishment has left him bereft of guidance.

Congress Addresses Child Care Crisis By Loosening Restrictions On Locking Children In Car For 8 Hours The Onion. From October, still germane.

* * *

Is Robert Malone crazy? (excerpt) Nonzero

Why UCSF COVID expert Bob Wachter will soon be 'over' the pandemic San Francisco (dd). He will? Oh.

Vital Signs: disclosure please, we shouldn't be playing bingo with COVID statistics The Conversation

Drugmakers Sign Pacts to Widen Access to Merck's Covid Pill Bloomberg. "Molnupiravir" is literally the last word in the article. What could go wrong?
China?
Report on Pandemic Response is Slashed Ahead of WHO Executive Board Meeting Health Policy Watch. "The entire clause that suggested that the WHO should have speedy access to disease outbreak sites has been removed – at the insistence of China, diplomatic sources told Health Policy Watch." However, from Xi's Davos speech (transcript): "The fourth [challenge] is to come together against global challenges and jointly create a better future for humanity. In the era of economic globalization, public health emergencies like Covid-19 may very well occur, and global public health governance needs to be honest…. We need to give full play to the role of the World Health Organization in building a global community of health for all." Hmm.

China's wealth gap laid bare by contrasting lives of two coronavirus carriers in Beijing South China Morning Post

Corruption investigators coming for platform monopolies?; Contract tracing highlights need for Common Prosperity (excerpt) Bill Bishop, Sinocism
Myanmar
Myanmar army laid landmines along oil, gas pipelines in northern Shan State, rights group says Myanmar Now. Handy map:

#Myanmar's military reportedly laid landmines along the Rakhine-China oil and gas pipelines in Hsipaw, Shan state, to keep people away. A Chinese-backed nickel plant in Sagaing shut down recently after PDF rebels attacked its electric supply. #Myanmarcoup https://t.co/pUkK9AmWTF

— John Reed จอห์น รีด (@JohnReedwrites) January 20, 2022

'To Support Democracy in Myanmar, Engage with Ethnic Armed Organizations War on the Rocks

Myanmar Regime's Reliance on Air Power a Sign of Weakness: US Security Expert The Irrawaddy. Air power can't hold ground, especially against a country-wide insurgency, no matter how ill-armed and ill-trained.
Indonesia to Propose New Global Health Agency at G20 Summit Bloomberg
UK/EU
UK Labour says Boris Johnson 'incapable of leading' in Ukraine crisis Politico. The deck: "Opposition party's John Healey strikes hawkish tone on Russia as Labour seeks to move on from Jeremy Corbyn years." "Opposition" my sweet Aunt Fanny.

Corbyn is making libertarian arguments about Covid Carl Beijer

How Norway Popularized an Ultra-Sustainable Heating Method Reasons to be Cheerful
New Cold War
Joe Biden hardens warning to Russia after Kyiv says no attack is 'minor' FT

What Putin Really Wants in Ukraine Foreign Affairs. The deck: "Russia Seeks to Stop NATO's Expansion, Not to Annex More Territory." To which I would add that Putin wants in addition whatever leverage is needed to make the deal stick, given that he believes, correctly, that the United States is not "agreement-capable."

Sergey Karaganov: "NATO is a cancer. While metastases are only spreading " (Google translation) AIF.ru

Hackers Were in Ukraine Systems Months Before Deploying Wiper Zero Day
Biden Administration
The IRS will soon make you use facial recognition to access your taxes online The Verge. What could go wrong?

How Did ID.me Get Between You and Your Identity? Bloomberg

Molasses for brains:

This is true of 3 out of 5 U.S. allies in the "priority theater" of the Indo-Pacific.

— Greg Poling (@GregPoling) January 18, 2022
Supply Chain
Suez Canal Expansion Due to Complete in July 2023 Vessel Finder
Our Famously Free Press
Imperial Collapse Watch
A Dam in Syria Was on a 'No-Strike' List. The U.S. Bombed It Anyway. NYT. Rawther late to the party!

Pentagon Seeks Refunds as Pressure Piles on Spare Parts Maker TransDigm Bloomberg
Class Warfare
Web daddy Tim Berners-Lee on privacy, data sharing, and the web's future The Register. I subscribed to TBL's "Solid" platform, but the UI/UX was bad and I haven't gotten any mail from them. Odd TBL can't get funding….
This 22-Year-Old Builds Chips in His Parents' Garage Wired
The Intel Split Stratechery. Very readable, and a must-read, even for the supposed "non-technical."
Antidote du jour (via):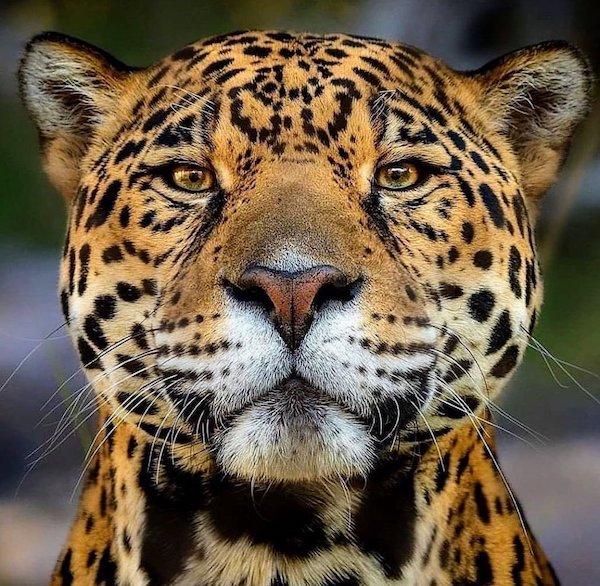 Bonus antidote (sound down):
Выпустили Сибирского тигра на свободу. pic.twitter.com/CPd6nZ6UMI

— ©Иваныч (@Sergey07830850) January 20, 2022
I have linked to this before, but it's a propos and anyhow I love it:
The tiger
He destroyed his cage
Yes
YES
The tiger is out pic.twitter.com/guGeRkWtdL

— ✕✕✕✕✕ (@peterbourgon) December 11, 2016
See yesterday's Links and Antidote du Jour here.